1/
With Lntenna-python you can send a
@blockstream
Satellite message from an off-grid node, using a Submarine Swap over
@goTenna
mesh network:
2/
To send a message to most of the global landmass from an off-grid device - with no direct internet connection - we leverage the Blockstream Satellite Transmission Service
blockstream.com/satellite-queu…
3/
Because payment for the Blocksat service is via
#lightning
and our off-grid device only has a full
#bitcoin
node, we need somebody else to *trustlessly* pay on our behalf...
4/
A Submarine Swap enables us to pay a lightning invoice directly with bitcoin, and to verify locally ourselves that in order to claim the bitcoin we sent, the Submarine Swap provider MUST pay the lightning invoice first, sending our message to the world.
6/
First the Lntenna-python Client will request a quote from the Gateway server. The Gateway will query Blockstream and
submarineswaps.org
on its behalf, and return the lightning invoice and submarine swap quote via the mesh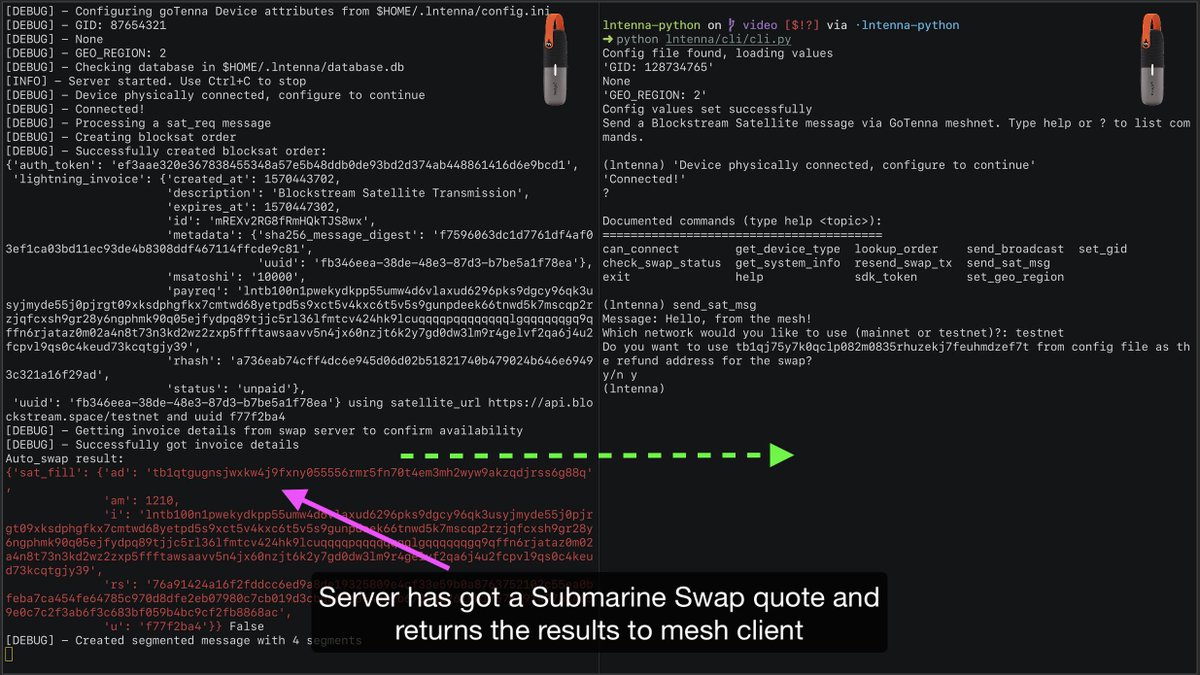 8/
When the client accepts the quotations, Lntenna-python will generate a bitcoin transaction to satisfy the swap quote. The raw bitcoin transaction is sent to the Gateway via the mesh, and uploaded to the bitcoin P2P network.