THREAD!
Toby
@thll
, thanks for the great and well-phrased question: "would you agree it's reasonable to set science-informed boundaries on prosperity.." for the sake of the environment? As I explained in
@Newsweek
, my answer is an emphatic "No:"
newsweek.com/how-we-can-hav…
In short, because science and evidence inform us that boundaries on prosperity are NOT necessary for us to be better stewards of the Earth. Longer explanation follows:
The problem is NOT that greater human prosperity (i.e. economic growth) always harms our planet. The problem is much more narrow and tractable: some of the things we humans do harm our planet.
These "mala in se" things we do to the Earth include polluting it, driving species to the brink of extinction or beyond, and otherwise degrading ecosystems.
We should absolutely be putting science-informed boundaries on these bad things. And we have been, especially in the richest countries. Not because we're smarter or wiser, but because we became more prosperous first.
As Indira Gandhi said in 1972, "Are not poverty and need the greatest polluters?... The environment cannot be improved in conditions of poverty." As a society gets richer, its people start to care more and demand action.
lasulawsenvironmental.blogspot.com/2012/07/indira…
As already-rich countries get richer their environment continues to improve. No reversal - no "doughnut" -- is visible. To drive that point home, here are a few graphs from the invaluable
@ourworldindata
Atmospheric pollutants emitted over time in the UK and US: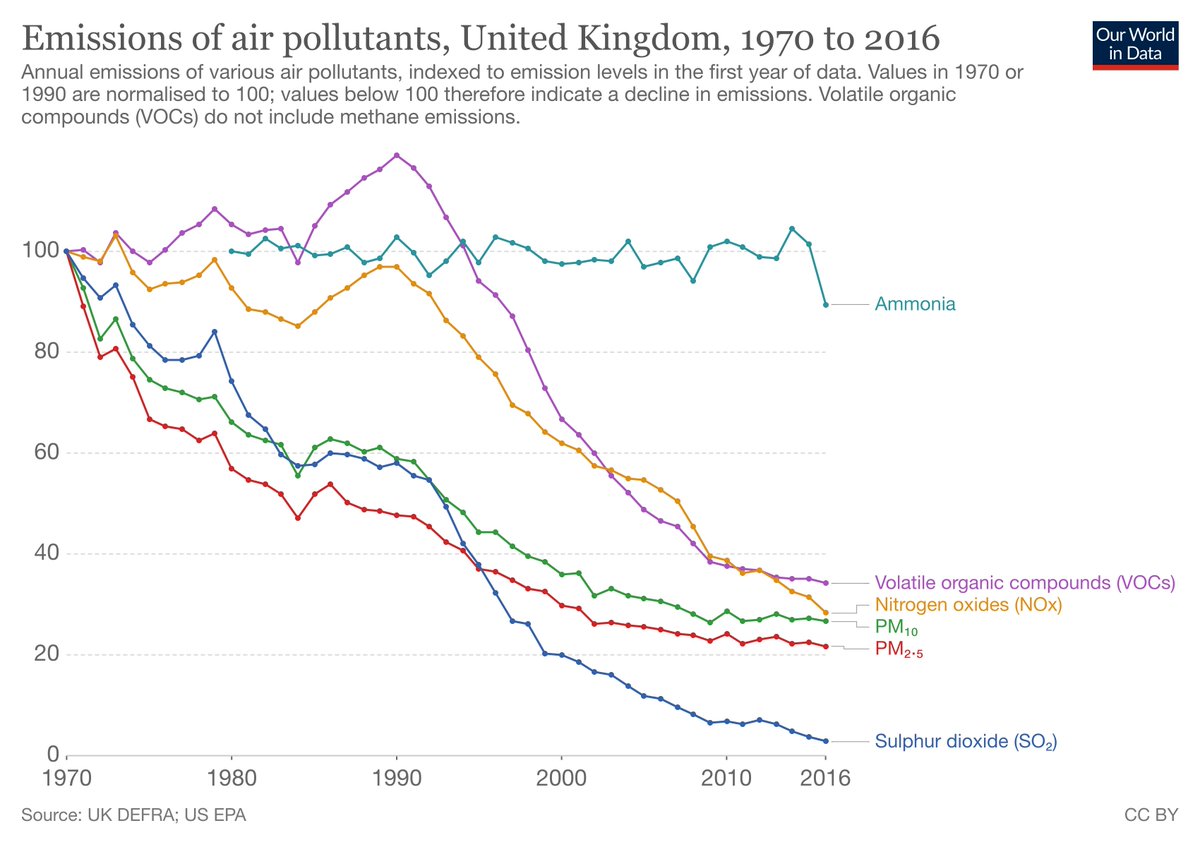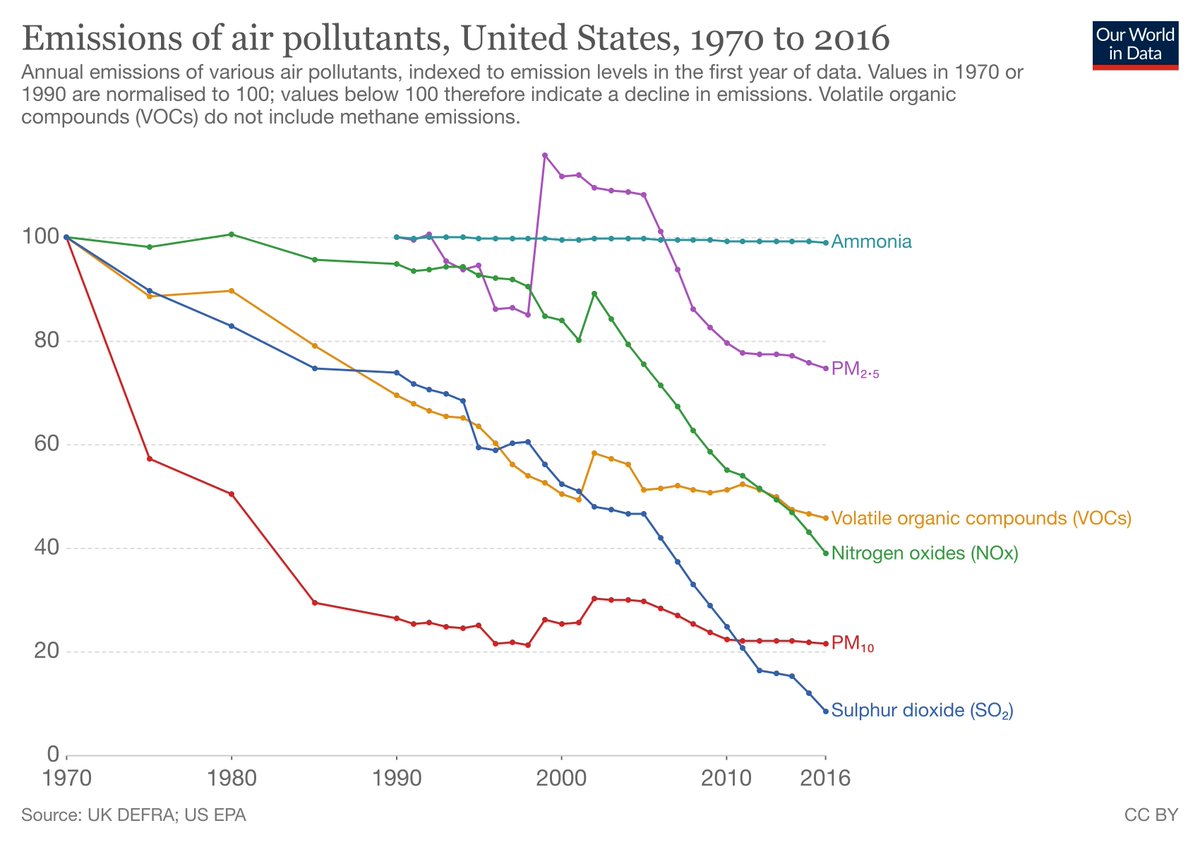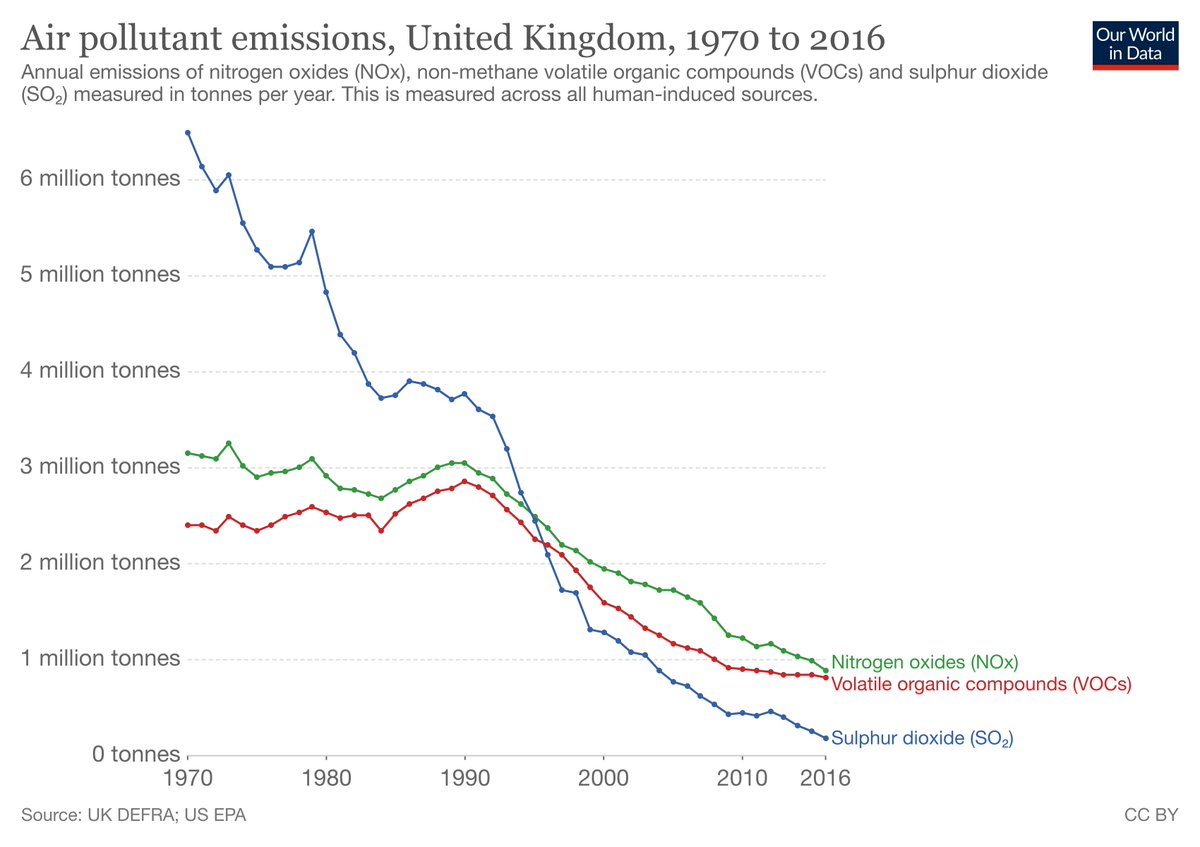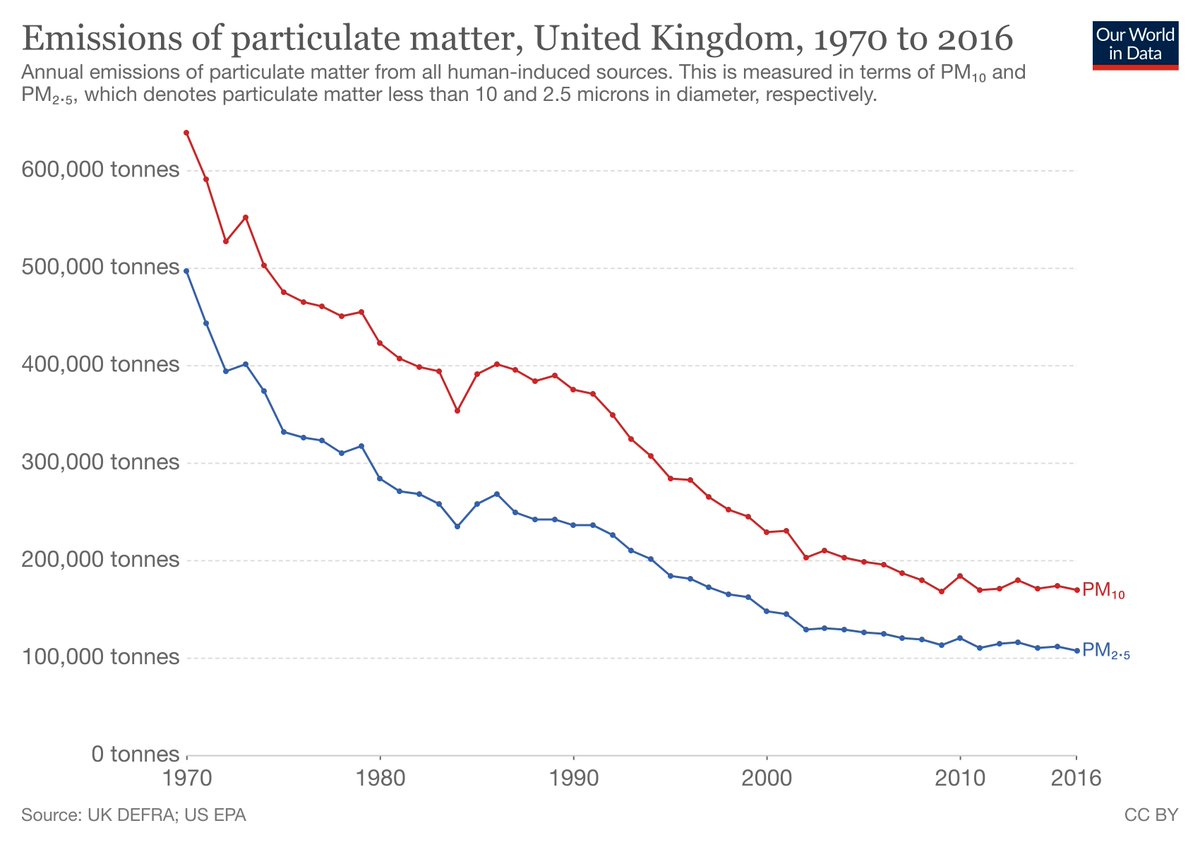 Total CO2 emissions over time, INCLUDING THE CO2 EMBEDDED IN IMPORTED PRODUCTS, for several rich countries
(sorry for the shouting, but some people really seem to have trouble hearing that these curves take globalization / offshoring into account)
ourworldindata.org/consumption-ba…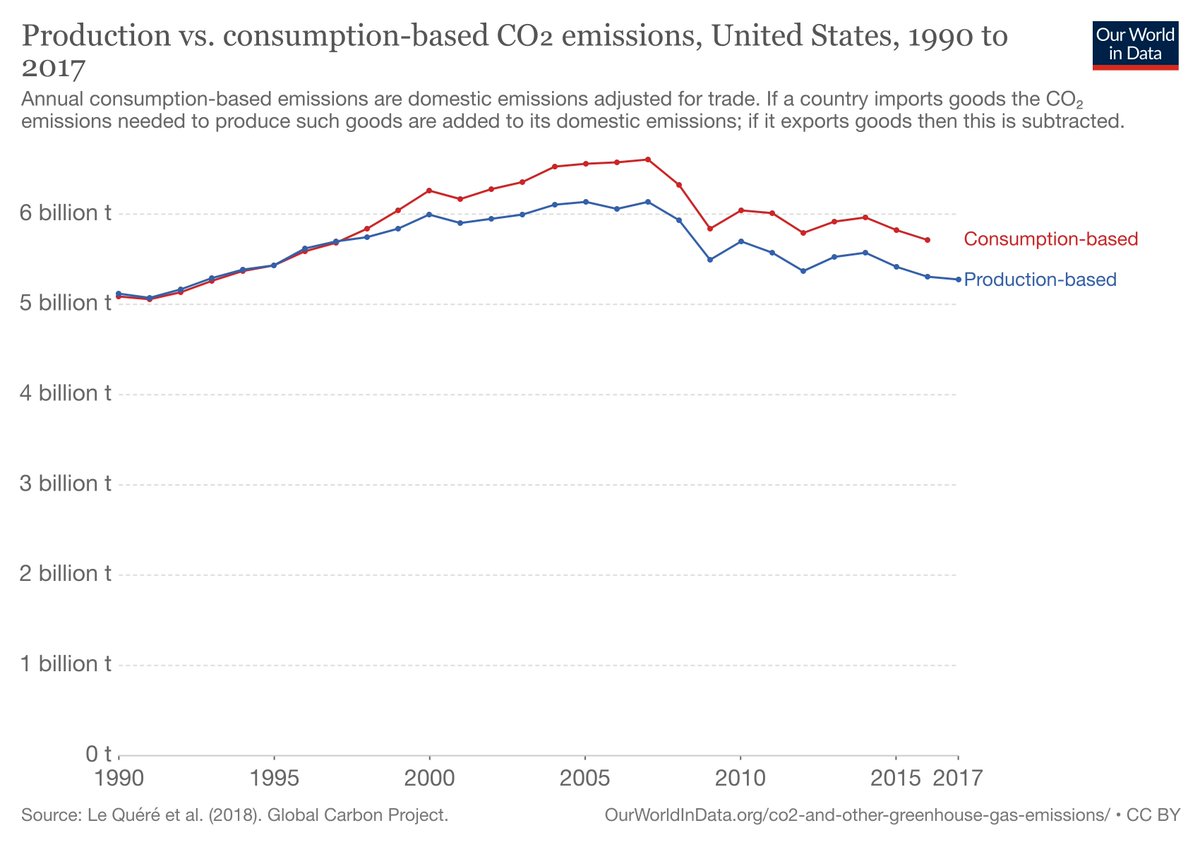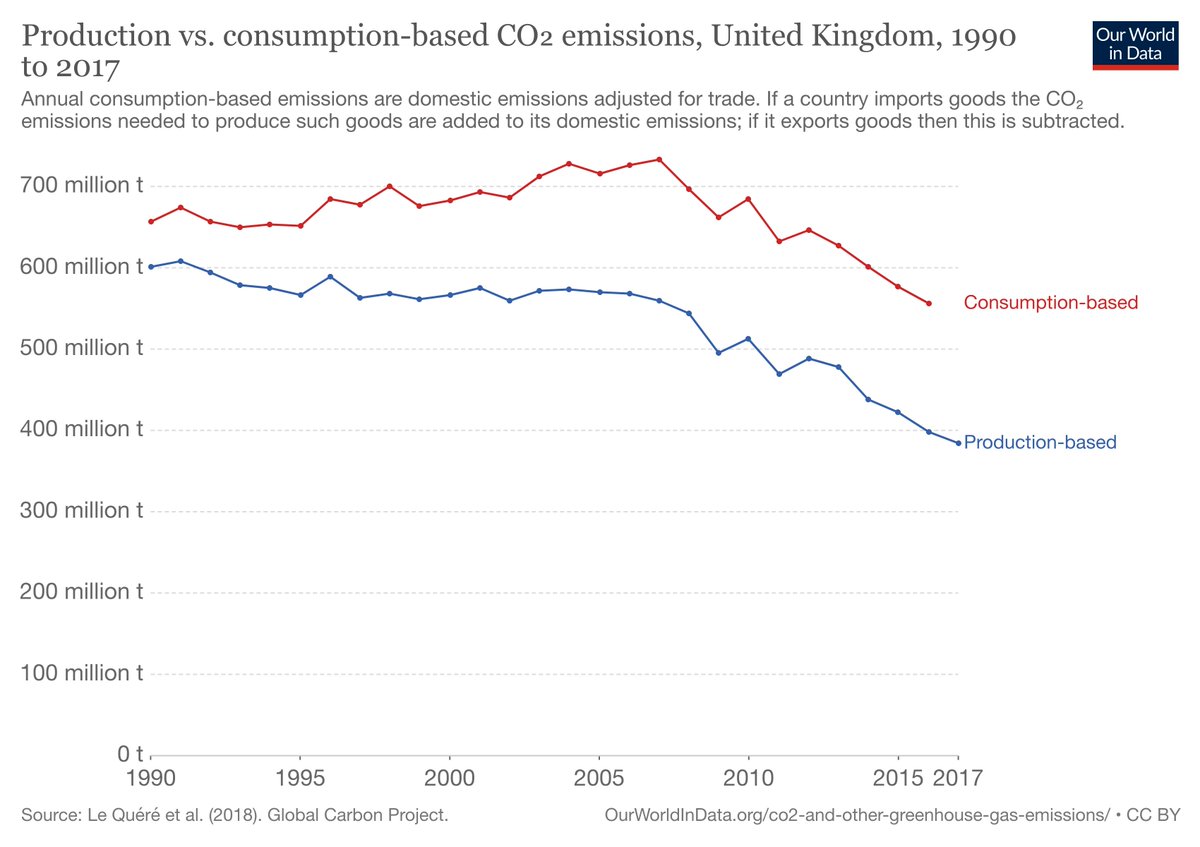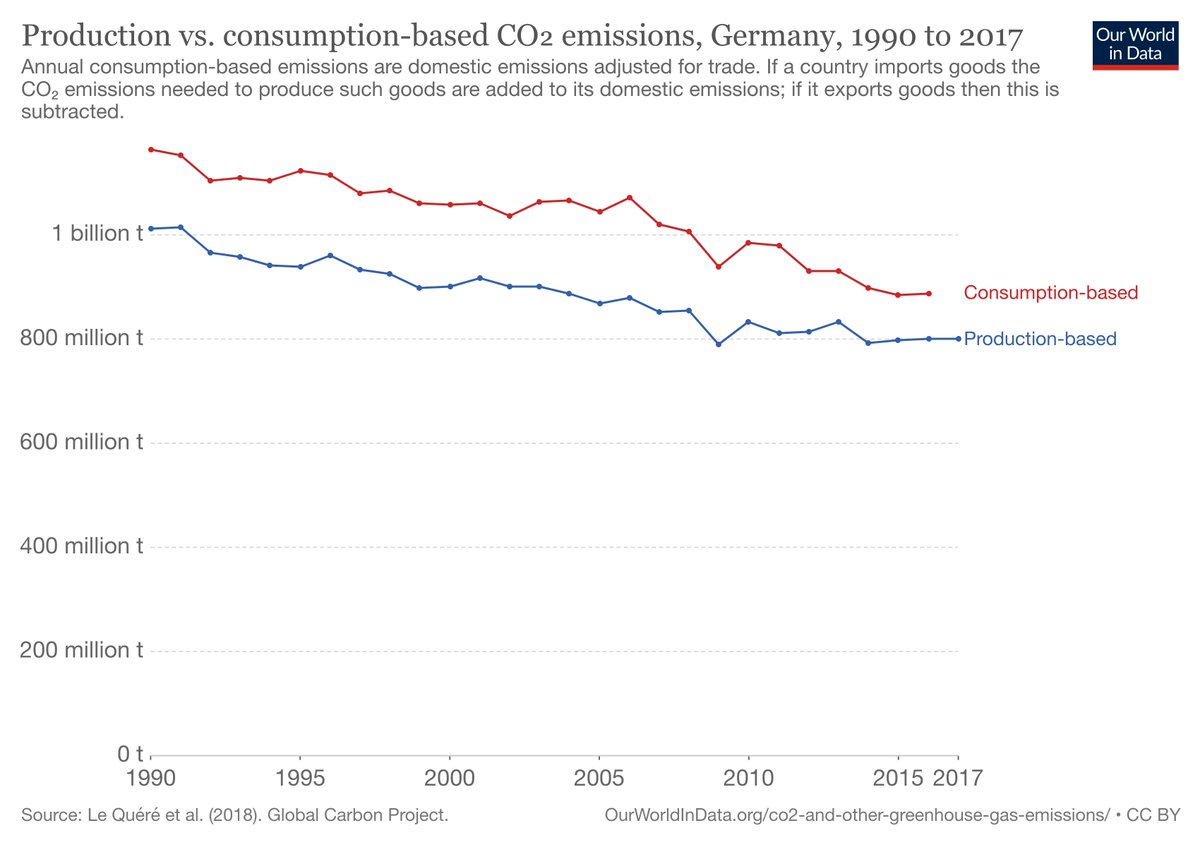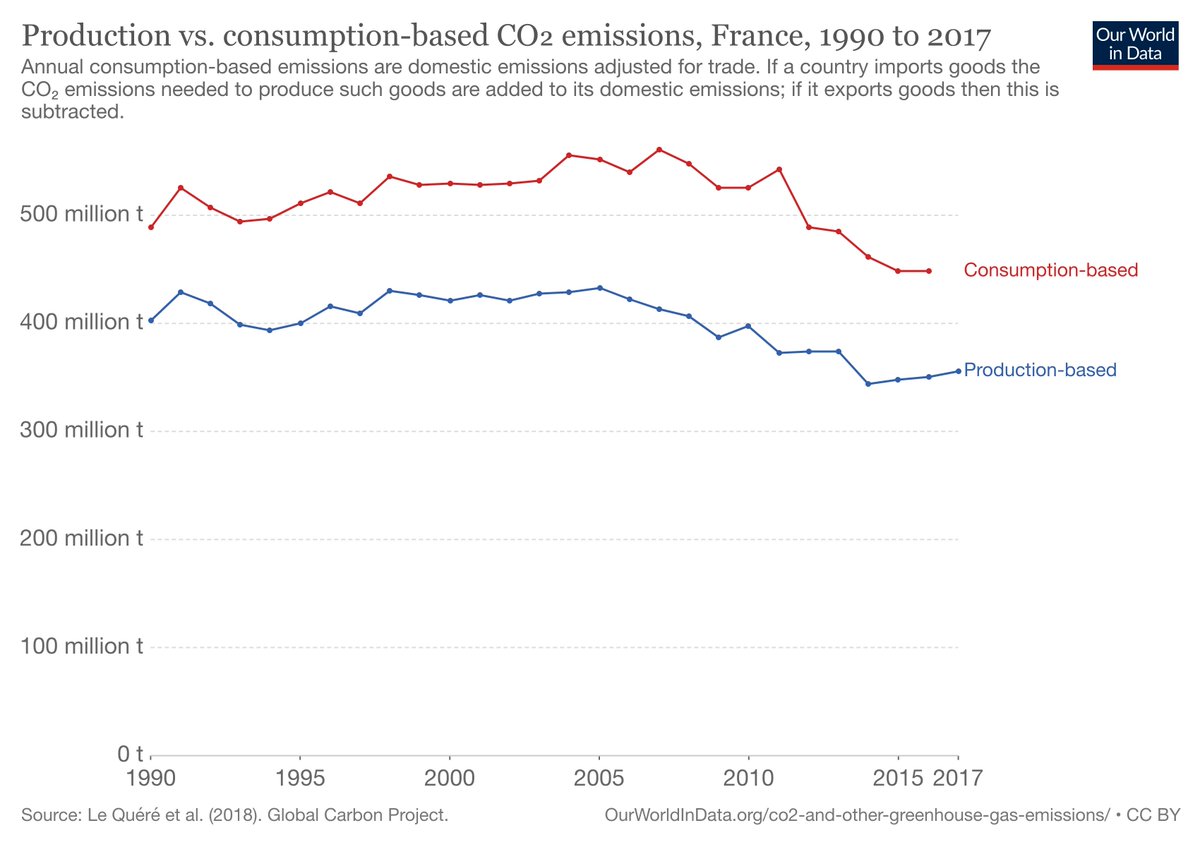 The "rich countries are just offshoring their pollution" is a zombie idea that just refuses to die. As an example of how wrong it is, look at air pollution. It comes from four sources: mobile, stationary, area, and natural:
nps.gov/subjects/air/s…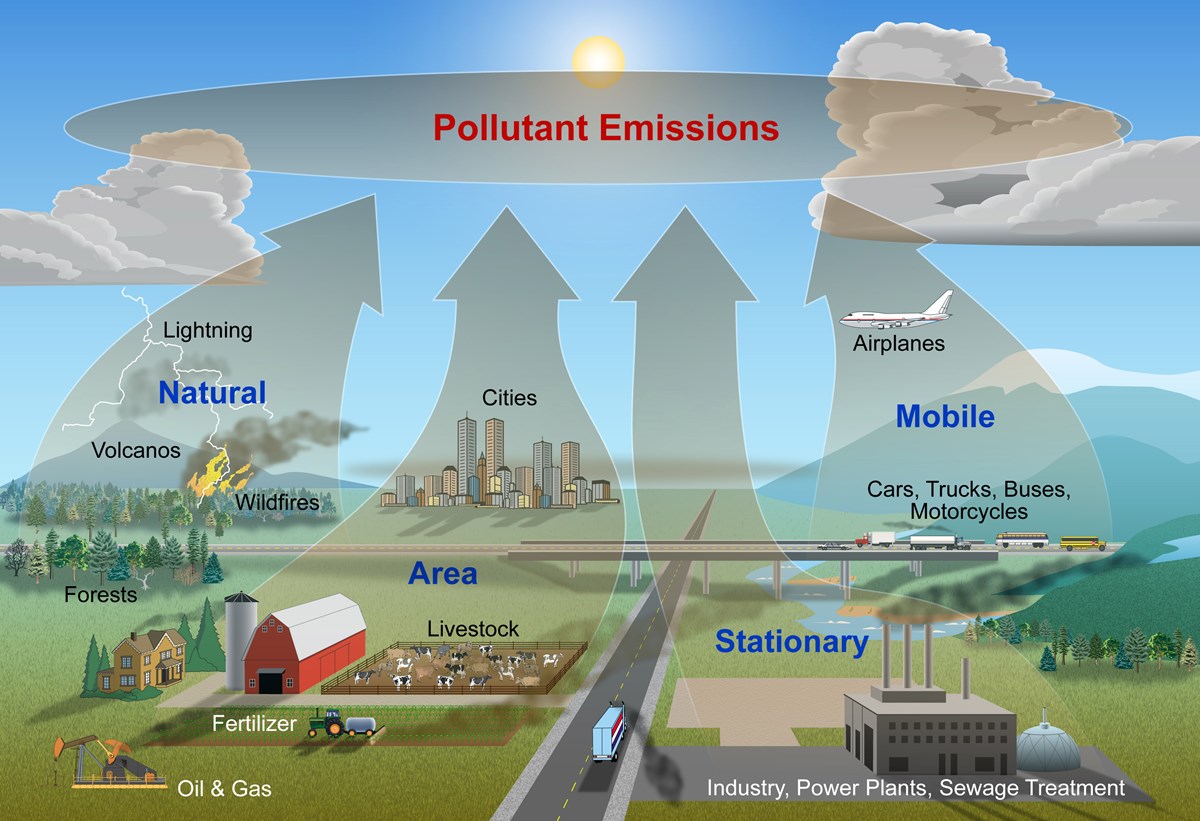 Which of those four have the US, the UK, and other rich countries outsourced in recent years? Have we offshored to China living in cities, generating electricity, and flying around in planes? We have not.
In fact, as I explain in this thread, even domestic US manufacturing / industry has INCREASED in the US in recent years. We have NOT offshored most of our industry:
threadreaderapp.com/thread/1201883…
Yet our air continues to get cleaner, despite the fact that there are more Americans over time, and that they on average get more prosperous over time.
fred.stlouisfed.org/series/A939RX0…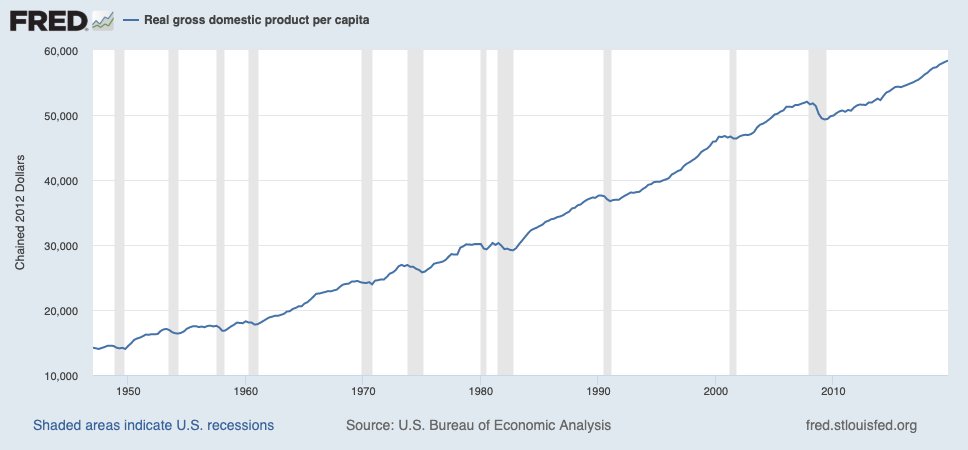 As I try hard to make clear in "More from Less," I strongly support continued and increased ecosystem protection and limits on pollution in rich countries. But these are categorically different than limits on our prosperity. Which are bad ideas.
END.
amazon.com/More-Less-Surp…