Remembering Gopal Krishna Gokhale on his 154th birth anniversary (May 9, 1866).
Gokhale was an Indian liberal political leader and a social reformer, during the Indian Independence Movement.
He was also a senior leader of the Indian National Congress.
en.wikipedia.org/wiki/Gopal_Kri…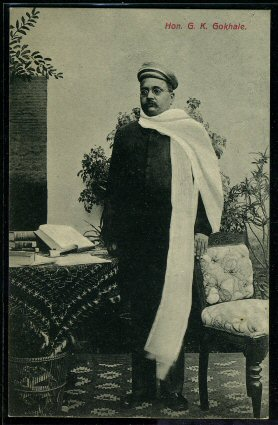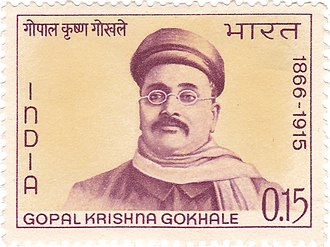 Gokhale was the founder of the 'Servants of India Society'. He was also a Professor at the Fergusson College in
#Pune
.
Through the Society as well as the Congress and other legislative bodies he served in, Gokhale campaigned for Indian self-rule and for social reforms.
Gokhale was the leader of the moderate faction of the Congress party that advocated reforms by working with existing government institutions.

Gokhale became a member of the Indian National Congress in 1889, as a protégé of social reformer Mahadev Govind Ranade.
"Both Gokhale and Tilak were the front-ranking political leaders in the early 20th C. However, they differed a lot in their ideologies."

Thanks to these two (as well as Ranade, till his death in 1900), Pune became the political and thought leadership capital of the country.
"The fight between the moderates and extremists (led by Gokhale and Tilak respectively) came out openly at Surat in 1907, which adversely affected political developments in the country." This resulted in a split in the Congress.
In spite of these major ideological differences, both Tilak and Gokhale and a good deal of personal respect for each other.

After there early disagreements in the 1890s, Tilak left Fergusson College. There is an interesting story here about Tilak's replacement Math Professor.
Gokhale managed to convince D.K. Karve to move to Pune and teach mathematics at Fergusson. Gokhale himself was also a mathematics professor, but he had to fill for the other subjects!

(Trivia - Gokhale, Tilak, Karve were all mathematics professor and loved the subject immensely)
Here is another thread about Gopal Krishna Gokhale, which I had compiled few years back. Do read: