This "Sarabesa Murti" from Airavateswara Temple, Darasuram is one of the important "Samhara Murti" of Shiva, people rarely know – he is also known as "Simhagna Murti".
@ReclaimTemples
@punarutthana
@LostTemple7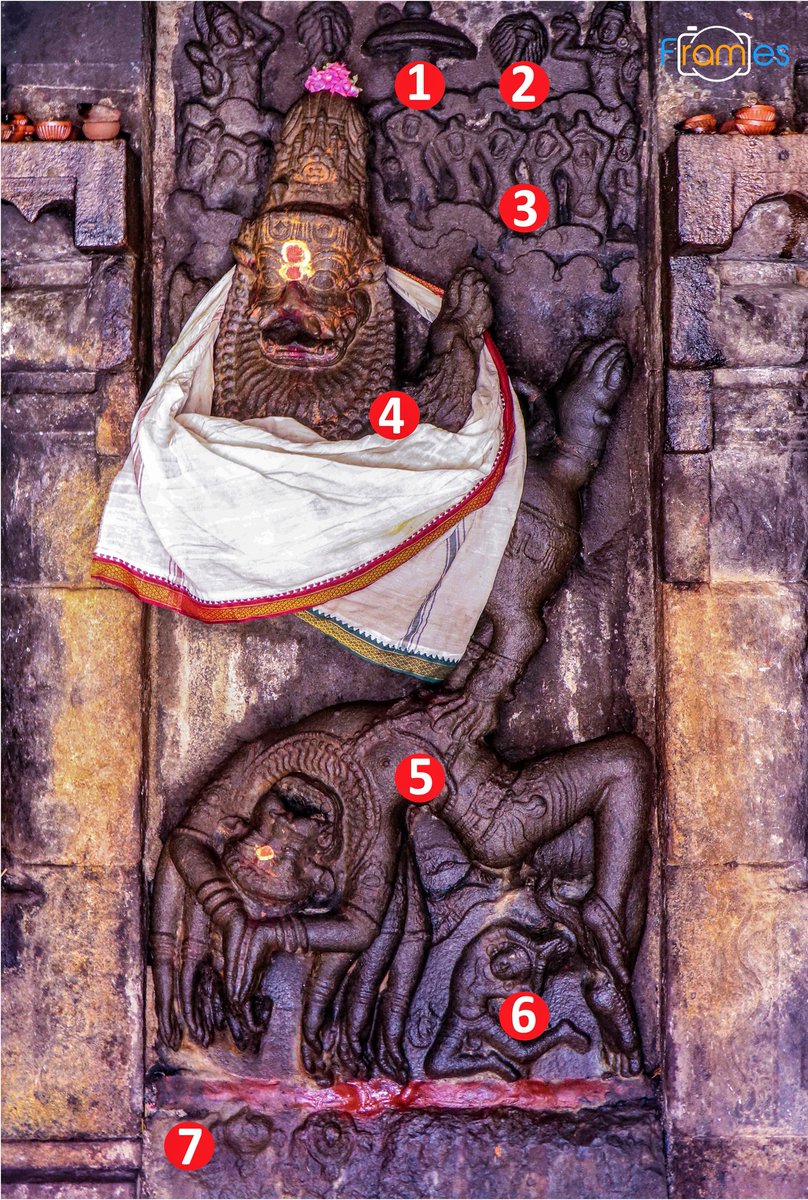 This avatar was to protect the universe from the fierce avatar Narasimha of Sri Vishnu, when went uncontrolled after killing Hiranyakashipu.

Sarabesa tore Narasimha apart granting him liberation. This is when Narasimha praises Mahadev with "Ashtotthara ShataNamavali"
1)Chaatra – Symbol of High dignitary & Spiritual Power.

2)Chamara & Dwarapala – Chamra represents the "Obedience to sovereign power". Dwarapalas Shringi and Bhringi can be seen.

3)Devaloka – Beautifully carved clouds & all gods seen in Anjali Mudra revering Sarabesa.
4)Sarabesa – Body of a Bird with 2 wings, 8 Lion Legs, Long tail, Simha Mukha with Kirita Mukuta (worn by Vishnu class of Gods)

5)Narasimha – Ashta Bhuja Narasimha. Observe the wonderful bodily curves of Narasimha.

6)Prahlada – representing the Manava Koti, in veneration.
7)Sankha & Chakra – seen on the ground.

This is also when Mahadev declares – "Narsimha came to appease the world & I came to appease Narasimha – we both are like Water in Water – Inseparable"

"Hail their Spirit of Mutual Co-existence"
It's not dwarapala rather Surya & Chandra. Mukuta is Jatamukuta.