If no, it's intentional. Weird manipulation happening. Being blocked from public.
On/Around June 1st 2020. The whole system was modified for COVID reporting. That explains the surge.
example: Collin County, TX, County Judge Chris Hill was forced to hand over case tracking on 6/1/20 to the state w/ new CDC definitions. Portal:
experience.arcgis.com/experience/c00…
Look what happened (note footnote):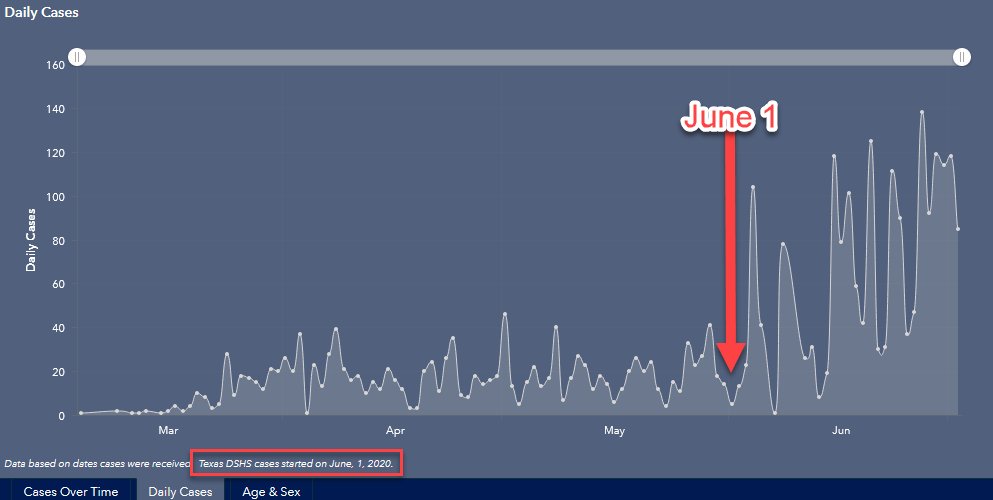 This is crazy. I've just watched Twitter remove hundreds of ♥️ impressions and RT's. What the heck is this level of control all about?