New Mexico Civil Guard posted my home address on their website telling people to bring their "gloves" (guns) to my home and to march armed on UNM campus against other Native UNM faculty and journalists. They threatened us with a lynch mob multiple times.
businessinsider.com/militia-pulls-…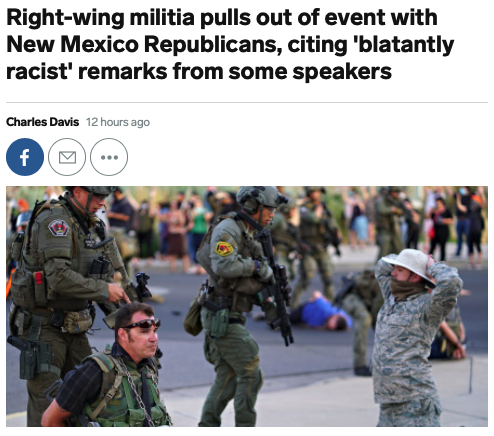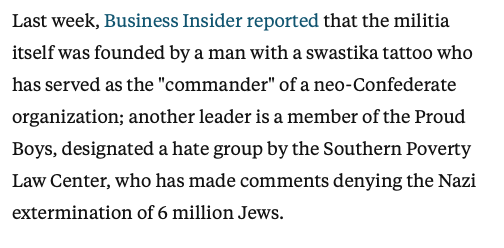 Here are several threads on the background of the case:
NMCG has threatened to also protest armed outside the
@The_Red_Nation
during PPE distribution and feeds for the Native community. They did show up one night a block from the office with assault rifles. Neighbors asked them to leave.
White militias view health safety, science, healthy food, education, and Indigenous people as threats to their settler disorder.