One note on this thread, I will not be using # so as to not cause this to trend or aid in trending this "movement". I recommend those that reply or post about WalkAway to not use # for the same reasons.
Screen shot of a FB search. Look at the number of views for these videos. This is just a fraction of what came up in the search.
@ybbkaren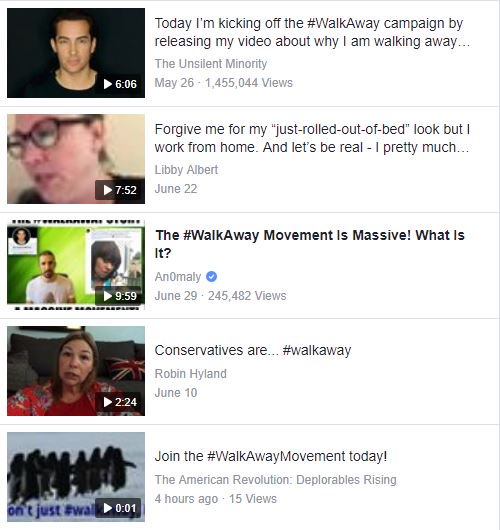 Finding information about Brandon Straka has been difficult. Any help would be appreciated. I did find this one article or "interview".
theepochtimes.com/viral-walk-awa…
I have not been able to find out who is backing or funding this movement, other than guessing, so I'm not going to post about that topic unless I have verifiable information, however, this does follow known Kremlin narratives.
We will not be able to stop the forthcoming wave of propaganda driven by bot and troll networks, but we can mitigate the damage by staying informed of this attack and getting the facts out to the voting public.