1/
Great article by
@PeteFlint
on fintech-enabled marketplaces having the potential to upend both traditional offline industries and incumbent marketplaces alike
nfx.com/post/fintech-e…
2/
got me thinking about other future states of marketplaces. In the past marketplaces have attempted to capture more & more value by owning more and more of the customer experience. Examples are craigslist →
@Airbnb
, yelp →
@DoorDash
,
realtor.com
→
@Opendoor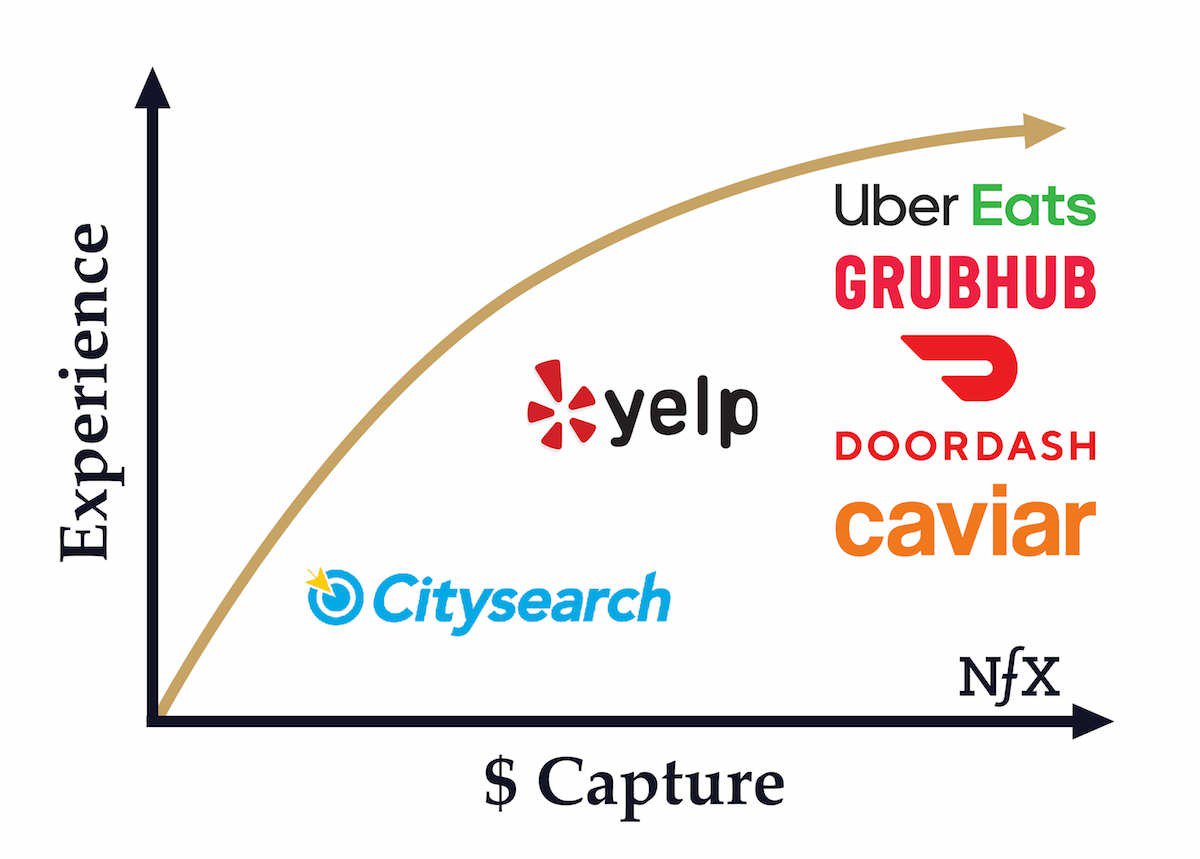 3/
Plenty of marketplaces have gone on to 'compete' with one of the two sides of their marketplace. Think private label - Costco's Kirkland brand competes with one side of the Costco marketplace. We've seen "private label" equivalents pop up w/ digital marketplaces including...
6/
It makes sense. The marketplace has the most robust data on what consumers want and where value exists. More are coming... music, food delivery, real estate.
5/
Hear podcast w/
@benthompson
making a strong case that it will be harder for Spotify to launch their own music label than for Netflix to produce content bc music industry is much less fragmented. That said, there seem to be steps in that direction:
bloomberg.com/news/articles/…
6/
Caviar has interesting data on which meals perform the best and which have the highest margins. Is there a world where
@Square
is making their own "private label" meals?
7/
Could
@Opendoor
go a step farther than current model and actual use the data to develop properties? They have a pretty good look into geographic supply/demand discrepancies.