How much % is needed for
#HerdImmunity
? Not 60-70%, probably 10-20%. It depends on the variance in susceptibility - not everybody has the same risk to get infected. COVID takes the low-hangig fruits first.
medrxiv.org/content/10.110…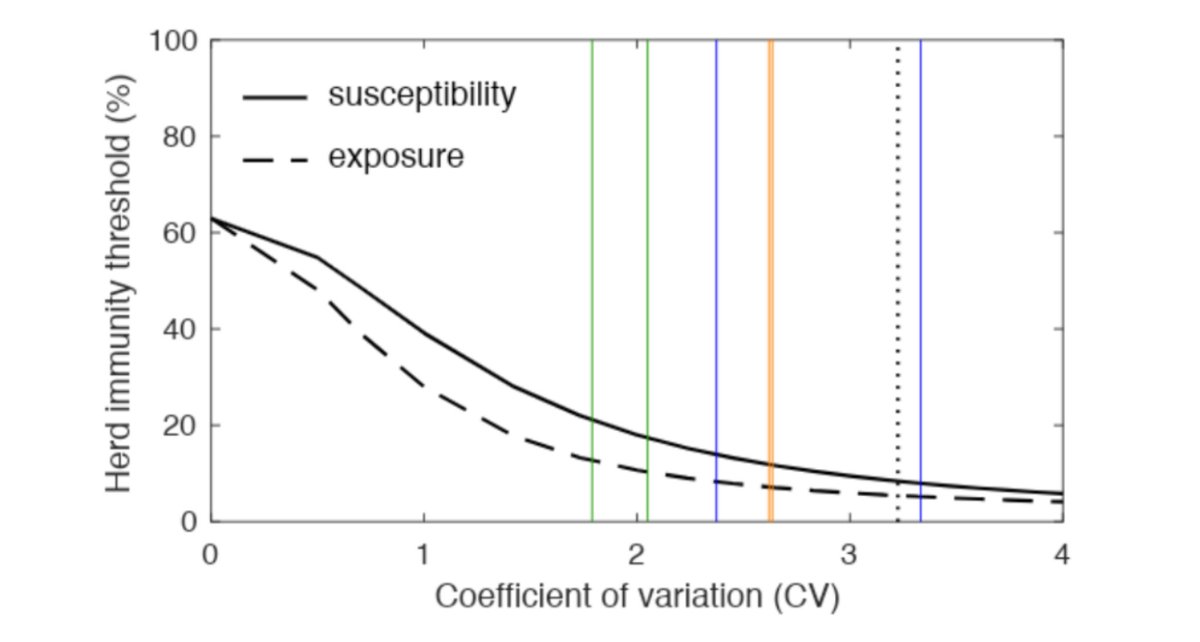 ...and after infecting the "low hanging fruits", R will decline, as it gets harder for the virus to replicate.

That's a "trivial" fact that was overseen by our top virologist, but is now discussed by main stream epidemologist


Variance in susceptibility:
1.
Biological - we have innate immunity, that works for one individual better than another. On diamond princess, only 1/4 got infected.
en.m.wikipedia.org/wiki/Red_Queen…
2.
Behivorial - Robinson Crusoe has another susceptibility than NYC metro user.