I've landed in Hong Kong after flying from Paris CDG, via London Heathrow. I now have to wait ~8 hours before I get my
#COVID19
test results and thus have ample time to tweet about my experience.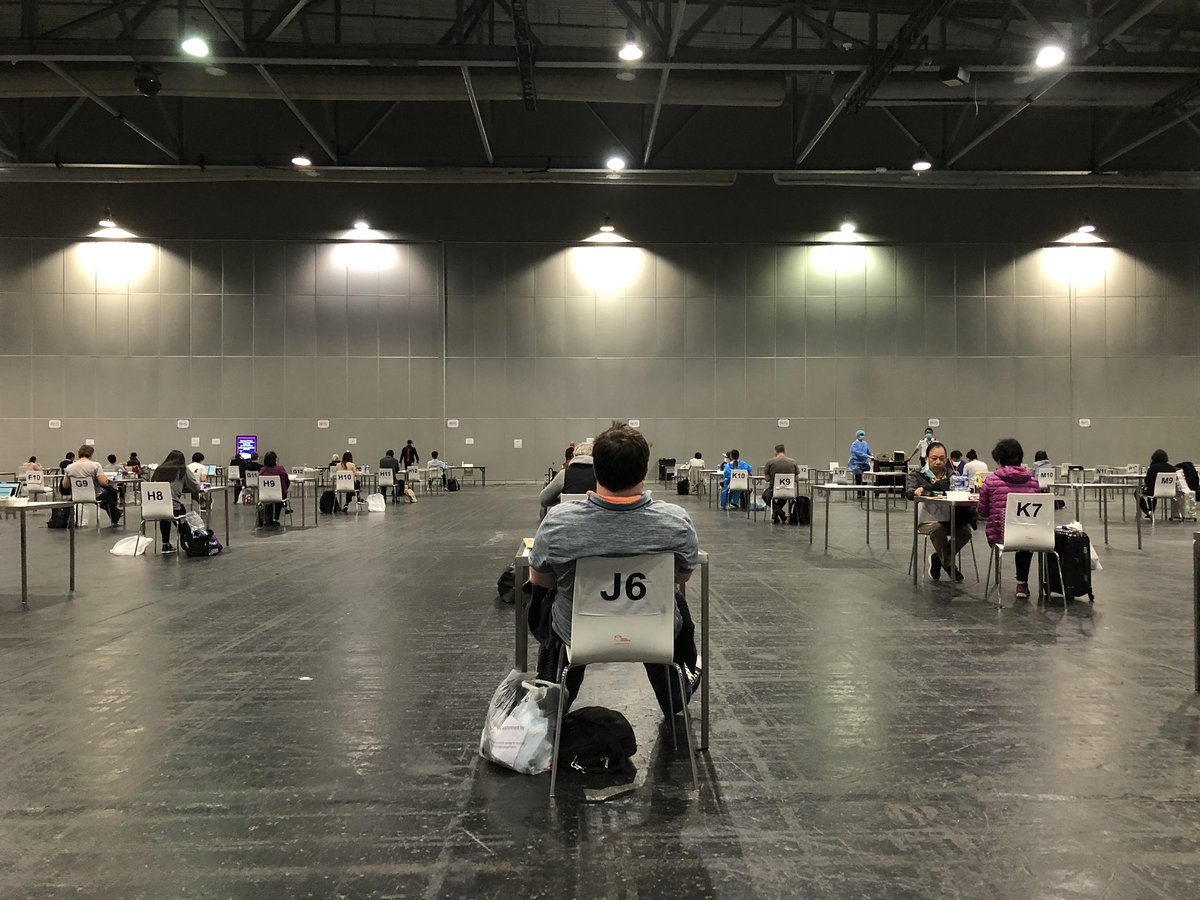 At CDG, the
@British_Airways
check-in staff wore masks and gloves. Masks are mandatory inside the airport. But on the plane to London, and on my next flight to HK, no BA staff wore masks, surprisingly.
The captain on my LHR > HKG flight said there were about 100 of us on the plane. That means the Boeing 777 was at 1/3 of its capacity. Every single passenger (except someone who apparently had special permission to connect to Brunei) will enter some sort of quarantine.
He showed me how to fill in my symptom + temperature tracking table, explained that I needed to fill in another form with the details of my method of transportation home (eg license plate #). Everything was in a manila folder. He told me not to worry & wished me good health.
Here's a time lapse of me awkwardly doing my self-test in my booth: I made a "kruuuar" sound as instructed to hock up my deep-throat saliva & spit it into a tube (w/ the help of a paper funnel) and double-bagged it. Several ppl made sure the tube was upright when I handed it in.
I had to delete a tweet because I accidentally revealed some personal information, so click through to the rest of the thread: