Look at this behaviour by
@bbclaurak
.
- Firstly she subtweets
@PippaCrerar
's story to undermine it.
- Secondly she comments on the story to undermine it.
Based on? Anonymous "source" in Gov who feeds her lines.
This isn't responsible public journalism- it's working for No10.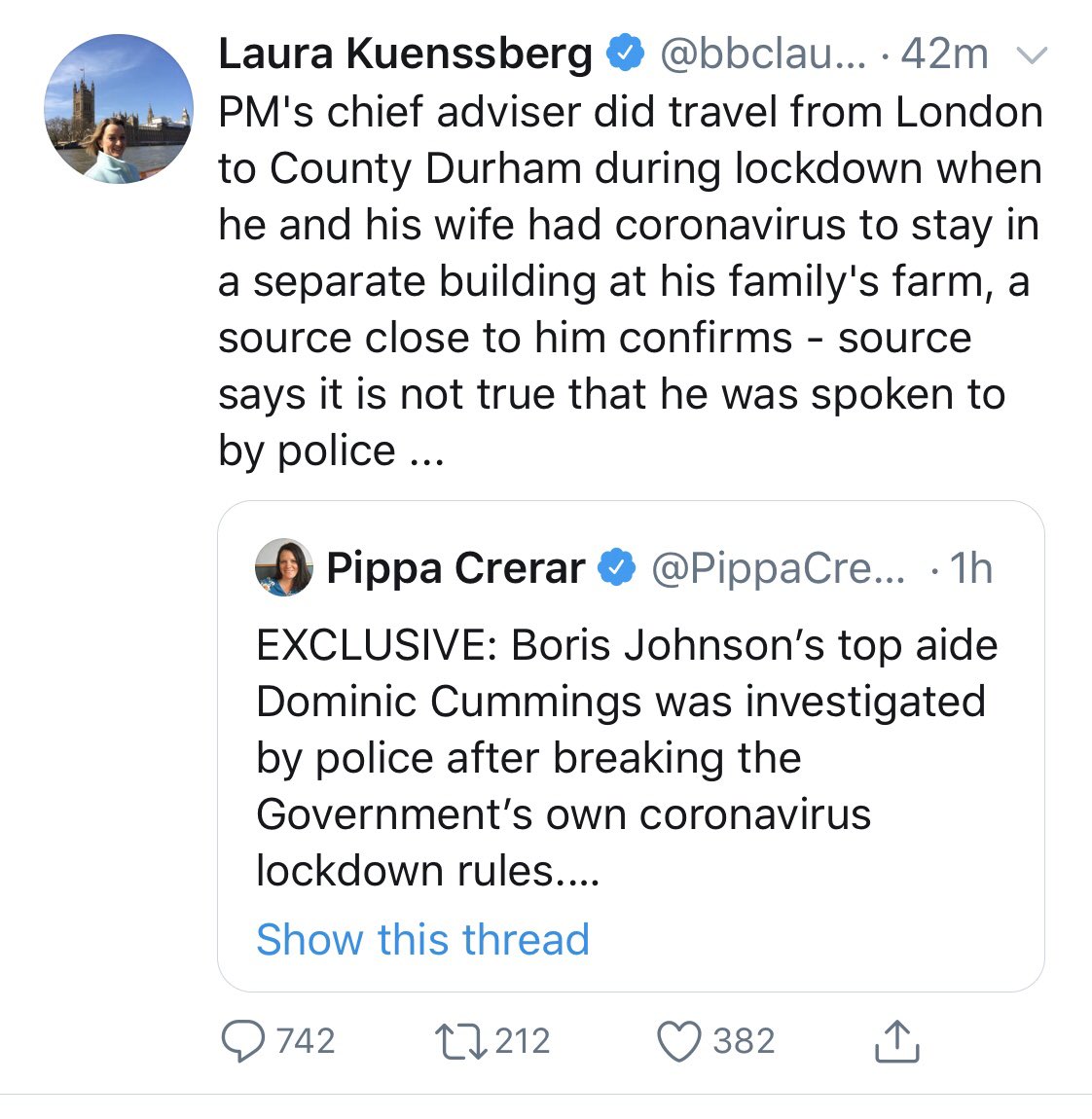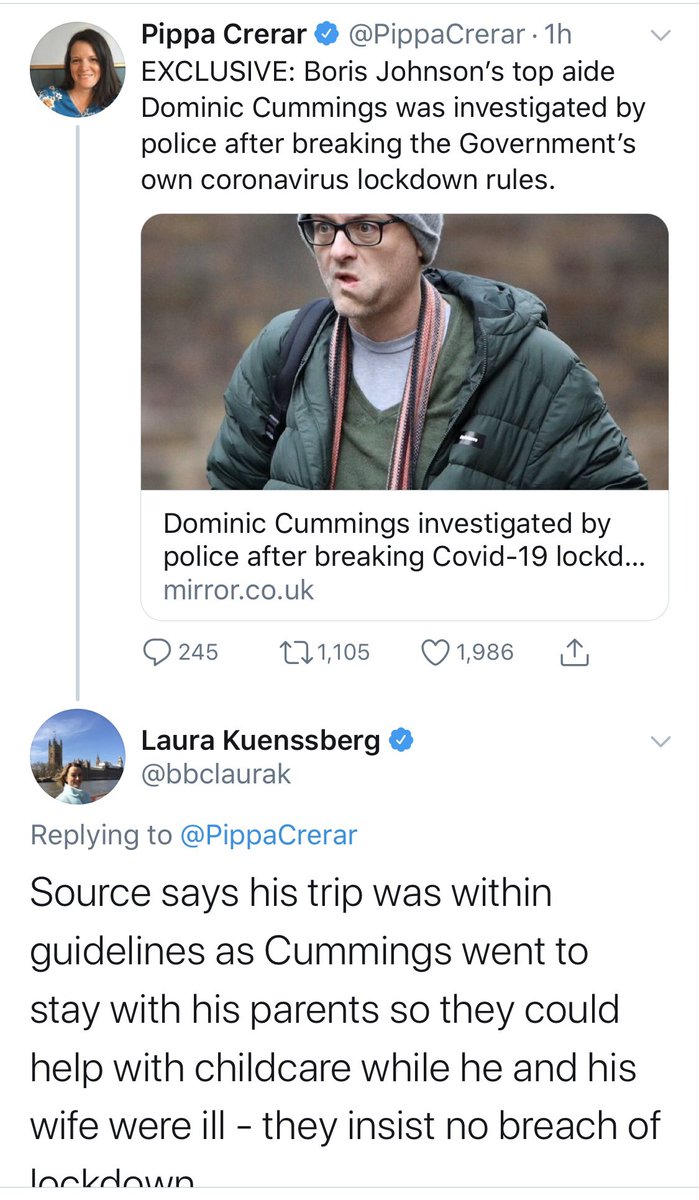 It's very telling that Kuenssberg went into attack/rebuttal mode so quickly after that tweet went out.

She clearly 1) has hotline & 2) wants to support Gov.

Would she engage in such rapid-rebuttal behaviour for the Labour/LD/SNP/Green leader?

Time to question BBC impartiality.
How to make a complaint to BBC
Online: Make a complaint
Phone: 03700 100 222* or 03700 100 212* (textphone) *24 hours, charged as 01/02 geographic numbers
Post: BBC Complaints, PO Box 1922, Darlington, DL3 0UR
Online link:
bbc.co.uk/bbctrust/conta…