Our daily update is published. We've now tracked 28.1 million tests, up 511k from yesterday.
For details, see:
covidtracking.com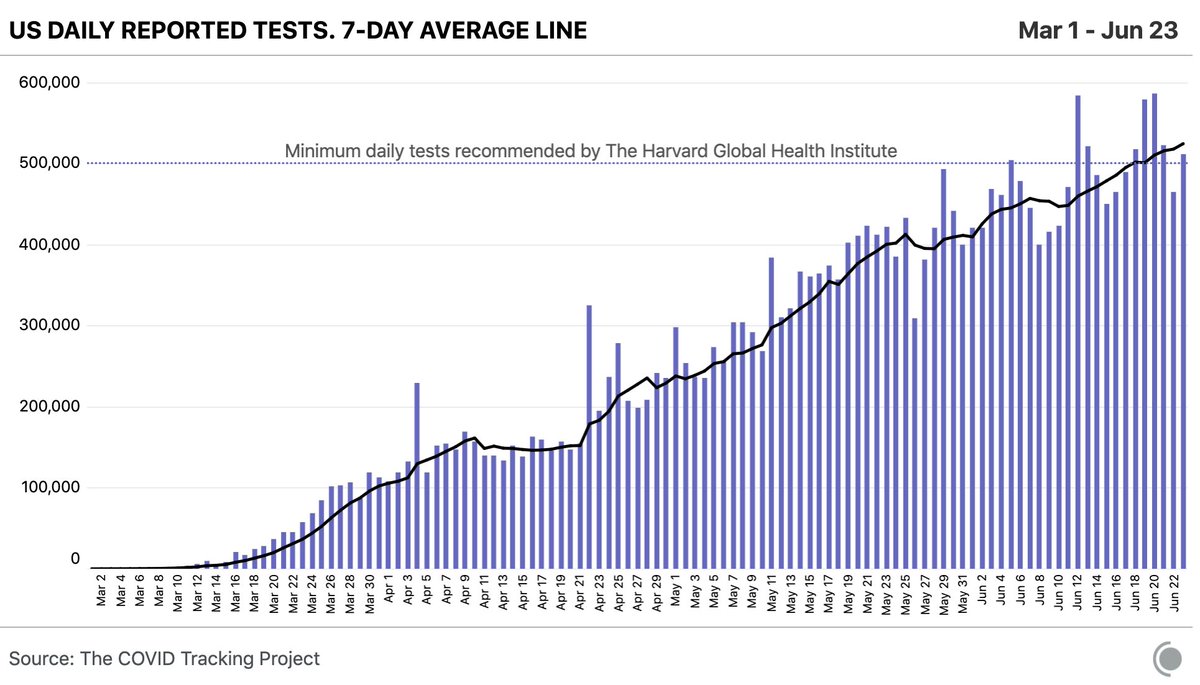 We're working on a deeper dive into where increased testing is driving case count increases and where it is not. There are meaningful differences between states.
States reported 775 deaths, but as
@youyanggu
noted, the change from last week was due to a reporting backlog in Delaware.