I mean
@BostonGlobe
&
@binajv
, John Lewis isn't even buried yet. Publishing cutesy vauge opeds in support of racial justice don't mean anything if you don't challenge the status quo or re-examine your biases. Black people are disproportionately jailed for crimes white people
get probation and a slap on the wrist for. We know that black and brown people make up an oversized percentage of the prison population. (
@PrisonPolicy
).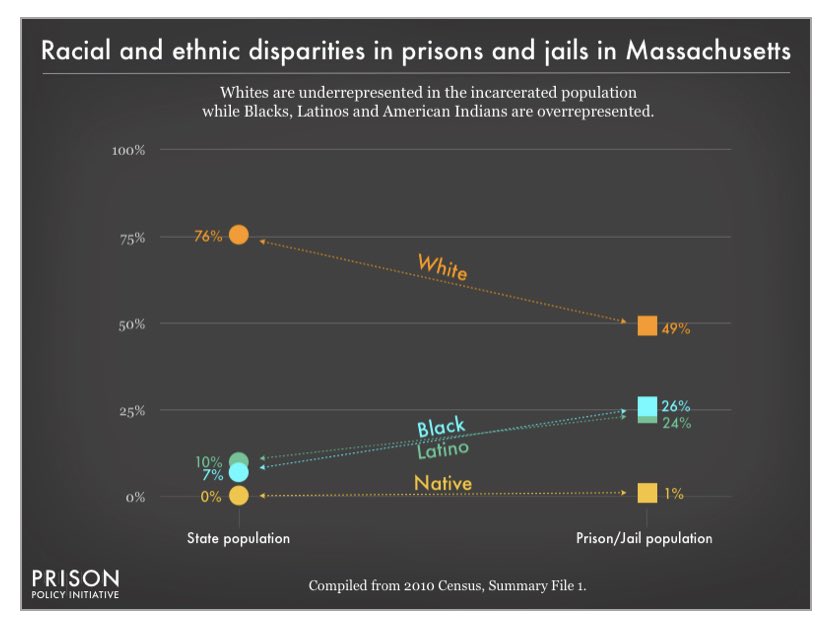 Your own paper has reported awful conditions in state prisons, incarcerated people deserve to have a voice and a seat at the table.
bostonglobe.com/2020/02/04/opi…
The most meaningful way they can make their voices heard is exercising the right to vote. Politicians will care about prison conditions if they know they have to campaign there. (
@jbouie
)
nytimes.com/2019/04/11/opi…
This is not the time for the Globe that wrote the Spotlight Series on race to publish such a cowardly piece. Live your values. All Black Lives Matter, including black residents in jails and prisons.