#McCabe
's tragic lawsuit is a Hail Mary filing to buy time, oddly it's against the
@TheJusticeDept
@JusticeOIG
for not providing procedural manuals to explain how or why he was fired. Pretty sure they should be looking at OPM not FOIA anyway..,


Maybe GoFundMeLawyer was better, this one can't even use the Internet.
Here's how SES misconduct is handled
#McCabe
opm.gov/policy-data-ov…

Here you go
@bsfllp
500+ pages of
@JusticeOIG
policy and procedure manual, so yes they were correct there are volumes of information disclosed this being Feb 2017
governmentattic.org/23docs/GSA-OIG…


Here's another 500+ pages for you that your client
#McCabe
definitely didn't read because it has to do with ethics and integrity. Starting to feel like you're all just wasting
@DC_Courts
time
@DC_Bar
should slap you on the wrist.
vault.fbi.gov/fbi-ethics-and…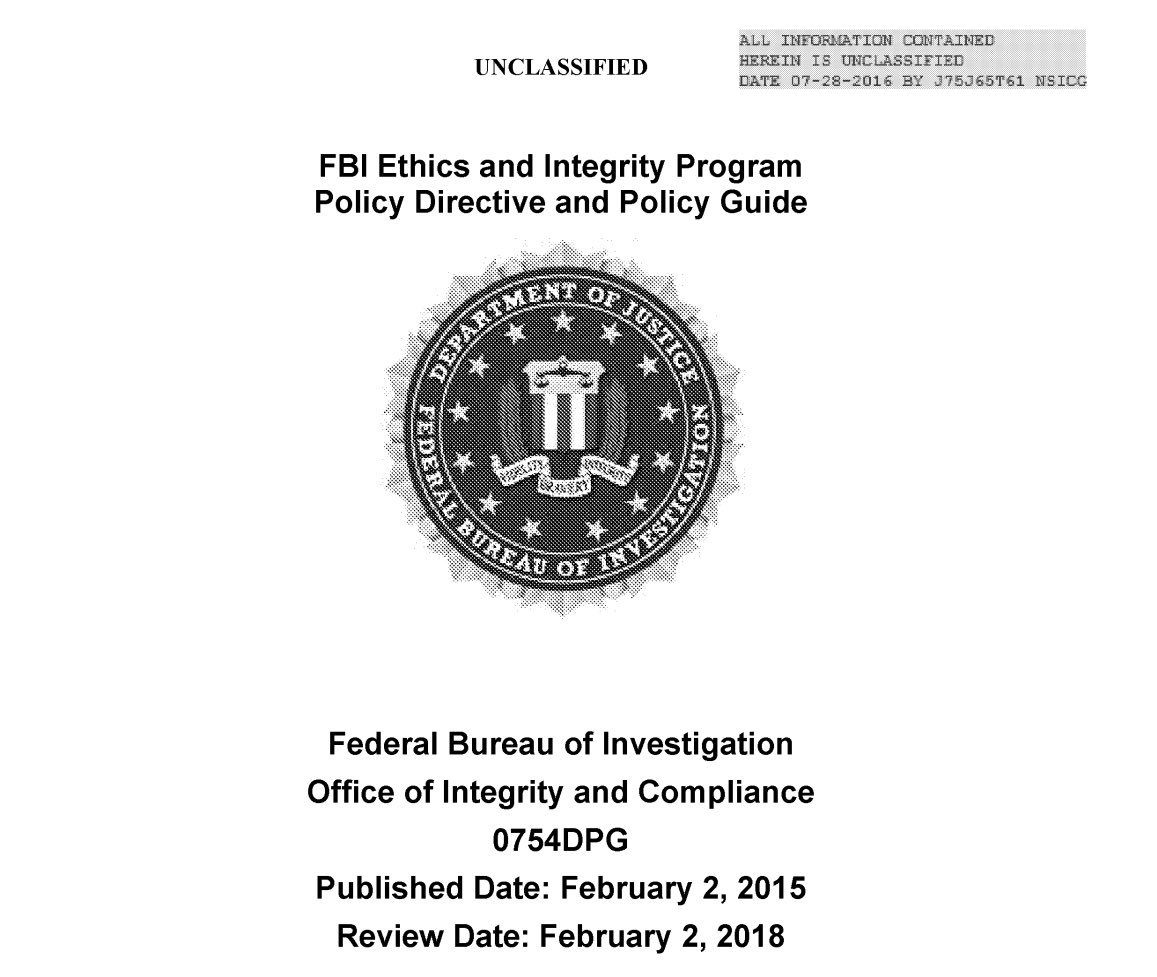 Huge shout to whoever at Boies Schiller Flexner LLP that cited Inspector Horowitz complaint in 2014 as you may know President Obama's was not a fan of IG department but thanks to
@ChuckGrassley
and the outrage over Fast and Furious he was forced to sign a new act! HA.

Oddly you seemed to have missed that part SO since you're not very good at finding documents here are the letters sent in support of the act.
ignet.gov/sites/default/…


God love Senator John Glenn he was a huge voice for IG's think his letter even got the attention of Democrats!


Good old Obama FINALLY passed the act right at the end of his Presidency, undoubtedly hoping to somehow undermine President Trump and just late enough to leave him unscathed😂 How did you miss that in your lawsuit? Ooops!!
ignet.gov/sites/default/…

Why did President Obama refuse to nominate critical Inspector Generals? CIA, Commerce, Dept. of Defense, Energy, Interior, Export-Import Bank and FDIC some of them for YEARS? No one was holding these departments accountable.
CC:
@GOP
@TheDemocrats
ignet.gov/sites/default/…


Anywhooo your client is screwed but obviously you know that otherwise you would have filed a grownup lawsuit. High-Stakes is right but you're waiting everyone's time
#McCabe

HA! Total bogus lawsuit, as suspected everything was provided to your client, if gofundmelawyer didn't hand it over that's on you not the
@TheJusticeDept
losers.
judiciary.senate.gov/imo/media/doc/…