Welcome everyone to AskAwayHealth's
#IWD2019
tweet chat!
Today our host
@SylviaKK
chats with guest speaker
@WendyWokoma
looking at what
#GenderEquality
means in Nigeria and other issues affecting Women.
Follow all Qs using the
#BalanceForBetterNaija
and share your thoughts.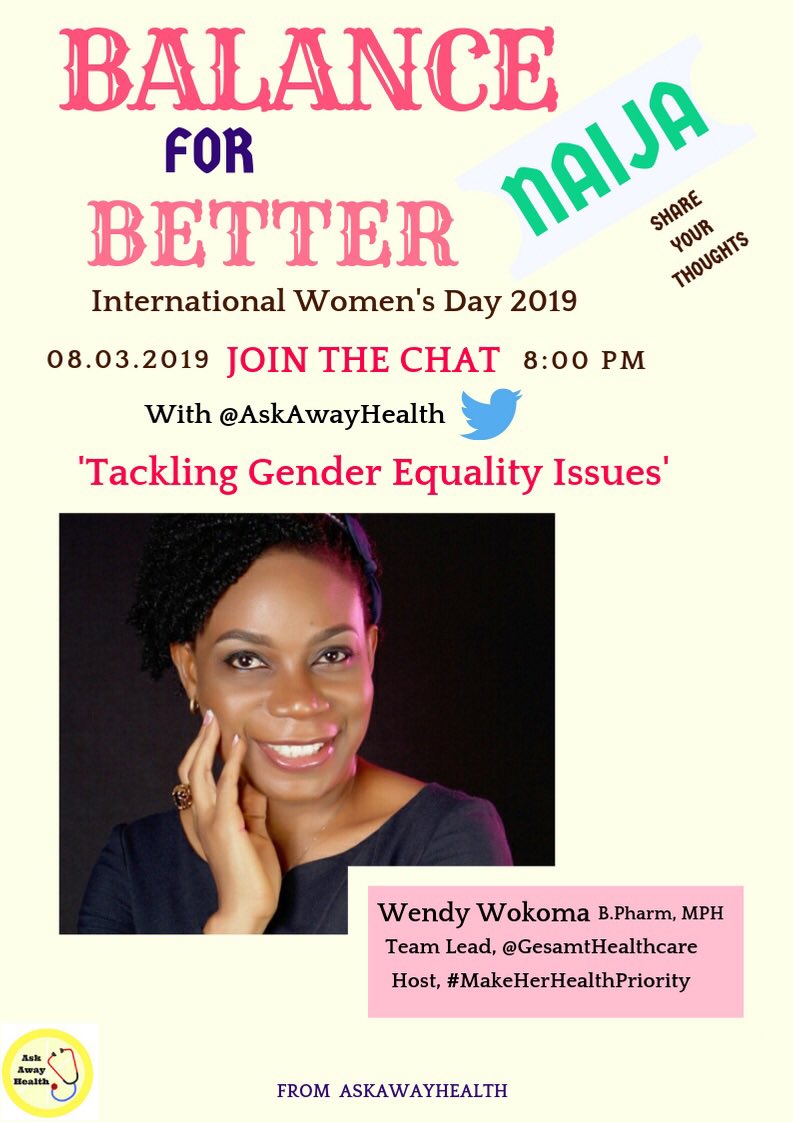 All day on our TL we shared thoughts on
#genderequality
, challenging stereotypes; discovering women who have beaten the status quo with strength in womanhood.
Lots of progress has been made, but there is still so much to do in the quest for
#BalanceForBetterNaija
. Let's begin!
Our host
@SylviaKK
is an experienced Family Health practitioner & advocate for basic healthcare awareness as an empowerment tool. Founder,
@AskAwayHealth
, she mentors young career women to develop their greatest potentials.
Welcome, Dr Sylvia.
#IWD2019
#BalanceForBetterNaija
Dear tweeps, thanks so much for being part of our
#IWD2019
campaign yesterday
#BalanceForBetterNaija
.
We will continue to do what we can to promote gender equality in Nigeria as we see this as 🔑to development in health, careers, security, the economy& many other challenges..1/
that all of us face.
Let's start with small initiatives like this: building confidence in young girls- 'Raise your hand' in class. Just having the confidence of self expression in young girls is a key driver to establishing future women leaders.
See link below
2/