Gotta love the times we live in. THREAD:

The case brought by Jo Maugham, Joanna Cherry et al has produced a surprise result at Scotland's Inner House court. Judges have deemed the PM's advice was unlawful. This is being celebrated by Remainers. 1/
Next, this is obviously being appealed. The Supreme Court scheduled emergency hearing on Gina Miller's case, the NI case & this one together on 17 September. As the arguments of the plaintiffs are essentially the same, this is a sensible use of overstretched court resources.
3/
The judges have decided that Boris advised the Queen to prorogue Parliament "with a view to preventing sufficient time for proper consideration of the UK's withdrawal from the EU (
#Brexit
)".
This despite 3 years of Parliament considering Brexit & doing their best to stop it. 6/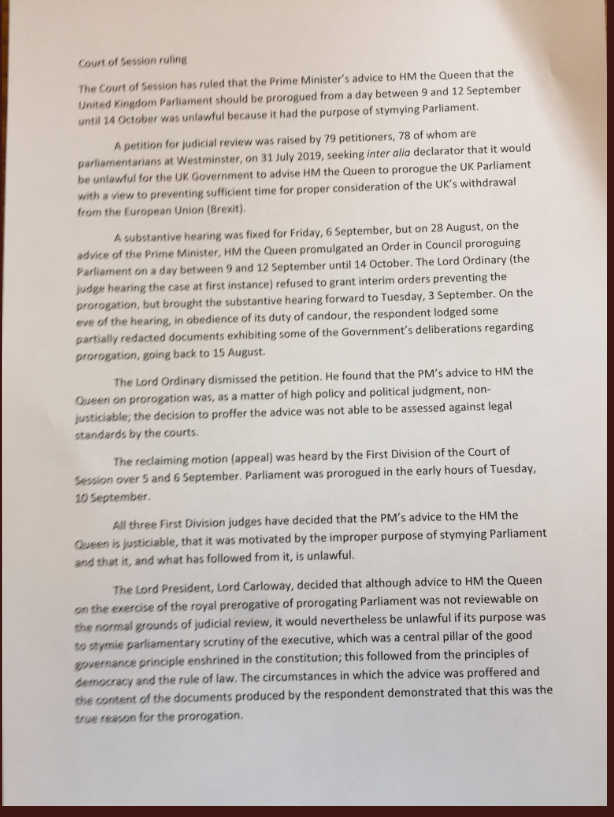 This is where it gets interesting. Lord Brodie seems to be suggesting that Boris's advice & prorogue was justiciable because he believes the spin by the ultra-Remain PR machine. Parliament has lost 4.5 sitting days; they could have spent their Summer hols debating
#Brexit
.
9/
Drummond also buys into the ultra-Remain PR output. The length of prorogation deemed to be to prevent Parliamentary scrutiny of Govt's
#Brexit
plans.
6 weeks of summer hols for MPs: fine; 4.5 days less of delaying tactics: catastrophic illegality. 10/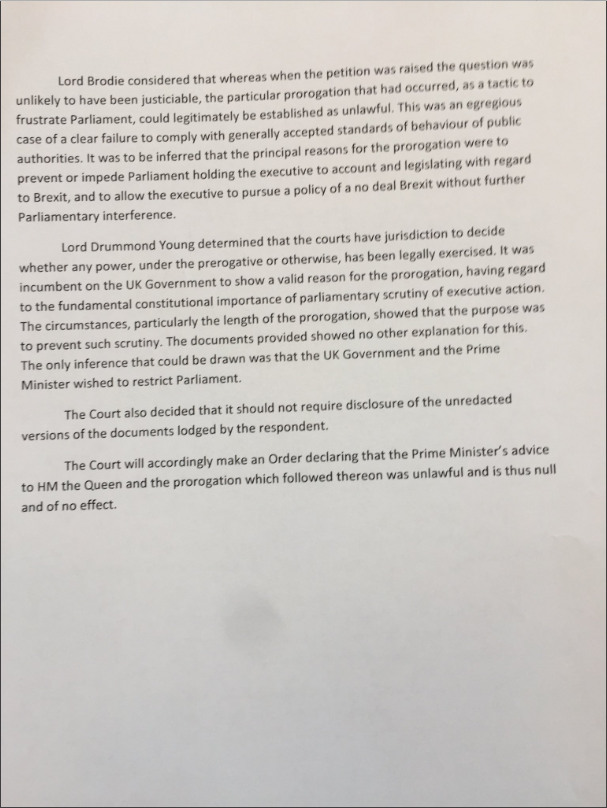 In a normal world, there'd be little doubt that the UK Supreme Court would reverse this decision & uphold that of the Gina Miller case.
Hands up, all those who trust courts to be unbiased regarding
#Brexit
.
11/
What concerns me is this. If UK Supreme Court upholds Scottish decision, what's to stop anybody with money from challenging every single decision made by Govt? Don't like the Queen's Speech because austerity? Sue the PM. Hate McDonnell's budget? Ditto. /END