Larry Summers belongs nowhere near the White House for 💯 reasons, but especially because of his terrible track record on climate.
@JoeBiden
isn't serious about climate or "not going back to the way things were before" with guys like this around. THREAD
bloomberg.com/news/articles/…
In Clinton Admin, Summers argued we shouldn't move too fast to save the planet b/c of "dire and unknowable economic consequences."
Never mind the dire and unknowable consequences of cooking the planet warmer than human civilization has ever experienced!
nytimes.com/2009/01/03/was…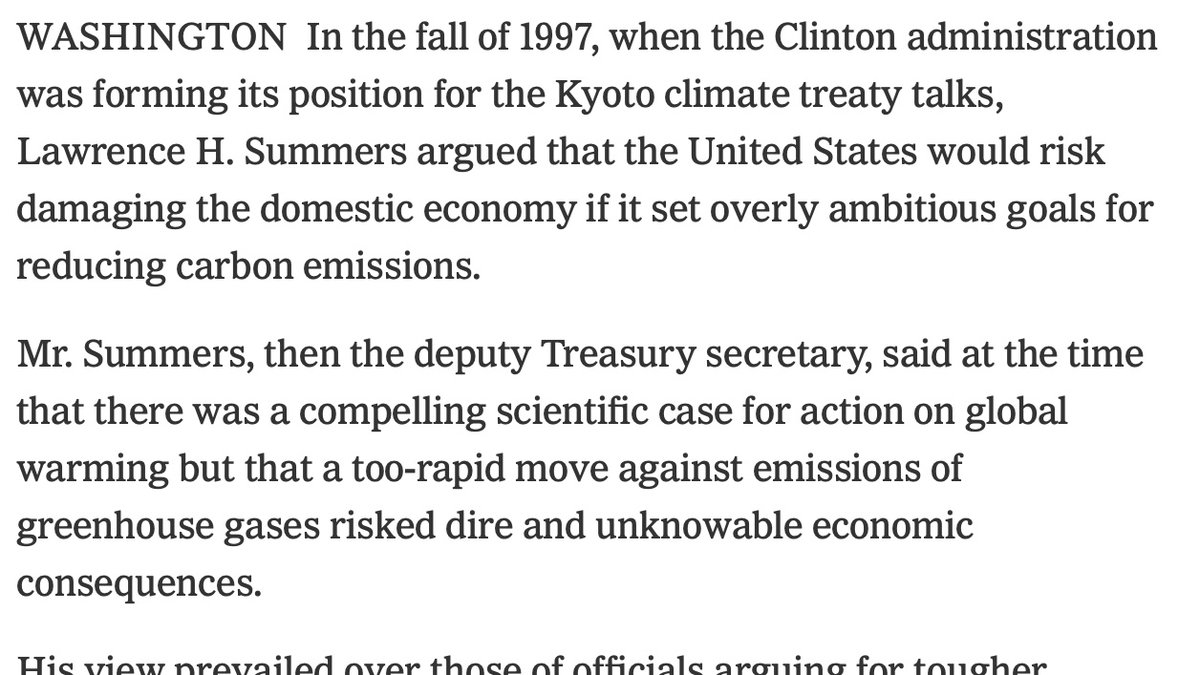 In Obama yrs, Summers played key role in shutting down a Green Recovery Investment Plan—the exact kind of thing we need right now.

Again, he said: too expensive. hOw WiLl We PaY fOr It?!

The "it" here is both the economy & planet. Are these ppl serious?

The takes get worse w/time. In '14, Summers was one of the leading voices arguing for US to lift the oil export ban.
In '15, we lifted the ban just days after the Paris Agreement—clearing the way for us to ship more oil & fracked gas around the world.
brookings.edu/blog/brookings…
In conclusion, Larry Summers should not be advising
@JoeBiden
on anything, and he absolutely should have no role in a Biden administration.
Not on the National Economic Council. Not at the Treasury. Nowhere.