1/
4 Quarter Accounting: A philosophy on how to attack profitability for early stage eComm.
Watch this video to start:
youtube.com/watch?v=w4zXh2…
2/
This simple rubric for evaluating your P&L will give you a sense of whether your business is set up to win.
25% Profit
25% Cost of Delivery
25% Cost of Acquisition
25% Opex
3/
Here are some sample P&L's from made up companies that show how to set up the view:
drive.google.com/file/d/1XrPMqv…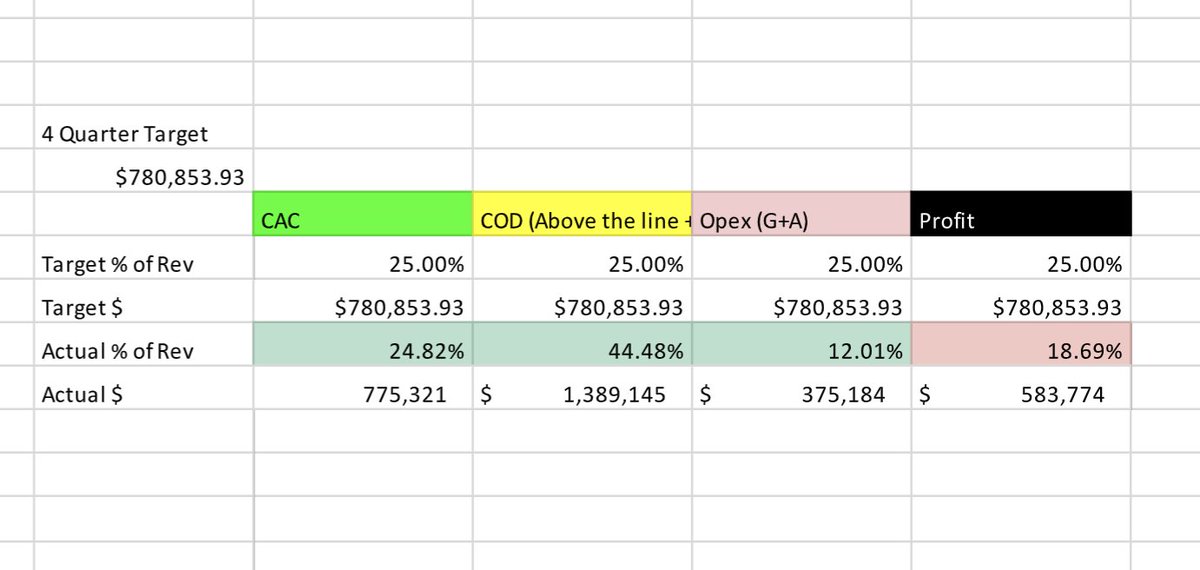 4/
Obviously there is no one right way to divide the revenue across the 4 quarters.
BUT if you want profit, this view can quickly find where it is getting eaten up.
A few general rules developed from viewing hundreds of P&L's...
5/
Brands that get to $10M+ in scale generally see CAC move closer to 10-15% and opex rise closer to 30-35%.
COD is on average around 40%. Pressing that down in every imaginable way is the biggest unearthed area of savings.
profit greater than 15% puts you in the top 5%.
7/
And if you want help from a team that is working with its clients to pursue profitable growth attacking every imaginable part of the equation.
Hit us up:
commonthreadco.com/pages/growth