The truth is finally out. And the truth is in the open domain. I can now finally comment on the
#Covid_19
matter.
1.) The novel corona virus, or Covid-19, began as an American research project in the aftermath of the "Swineflu pandemic" in 2009.
grantome.com/grant/NIH/R01-…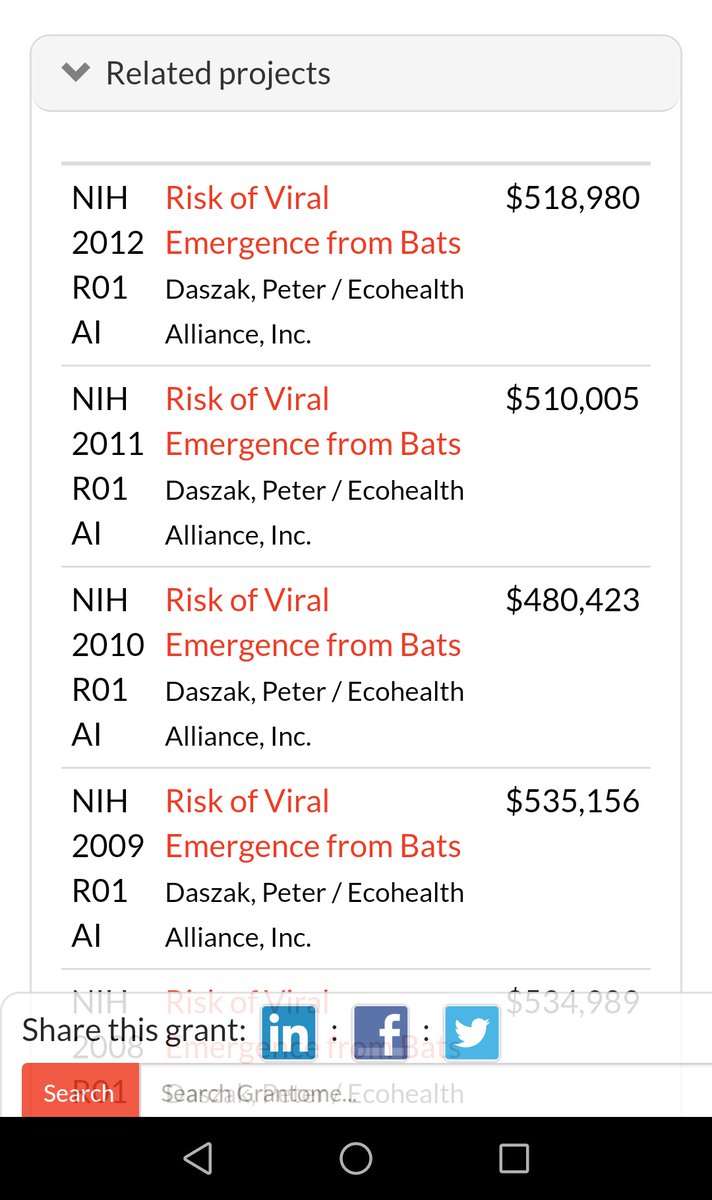 2.) Dr. Fauci/National Institutes of Health in the USA exerted pressure on the US government in order to start various research projects.
3.) The purpose was twofold.
P1. To investigate how to stop a global pandemic.
P2. To investigate how to weaponize a virus by natural means.
5.) The Americans went underground with their project. They had already created a front organisation called "Eco-Health Alliance" (which was previously called "Wildlife Trust" and founded in the 1970´s).
grantome.com/grant/NIH/R01-…
6.) A British-American named Peter Daszak was recruited as the leader of the project and became the technical specialist on the "bio-weaponry aspect".
mailman.columbia.edu/research/cente…
(FBI should arrest him immediately. Otherwise CIA will terminate his contract in a matter of days.)
8.) The first phase of the project began in Wuhan in 2014 and ended in 2019. All the money came from the US government.
The purpose of the first phase was to collect and catalogue potential virus lines that could be useful for later research.
grantome.com/grant/NSF/DEB-…
9.) The second phase of the project began in the Summer of 2019. All the money came from the US government,
The purpose of the second phase of the project was to begin experiments on animals.
grantome.com/grant/NSF/DEB-…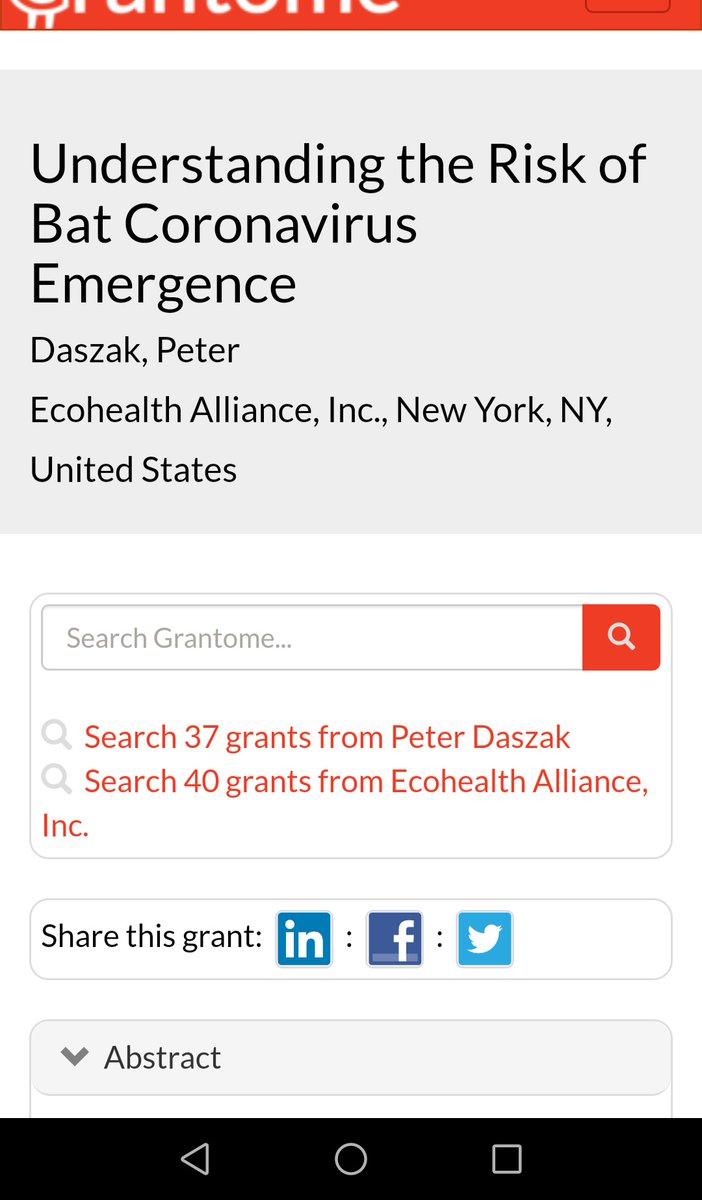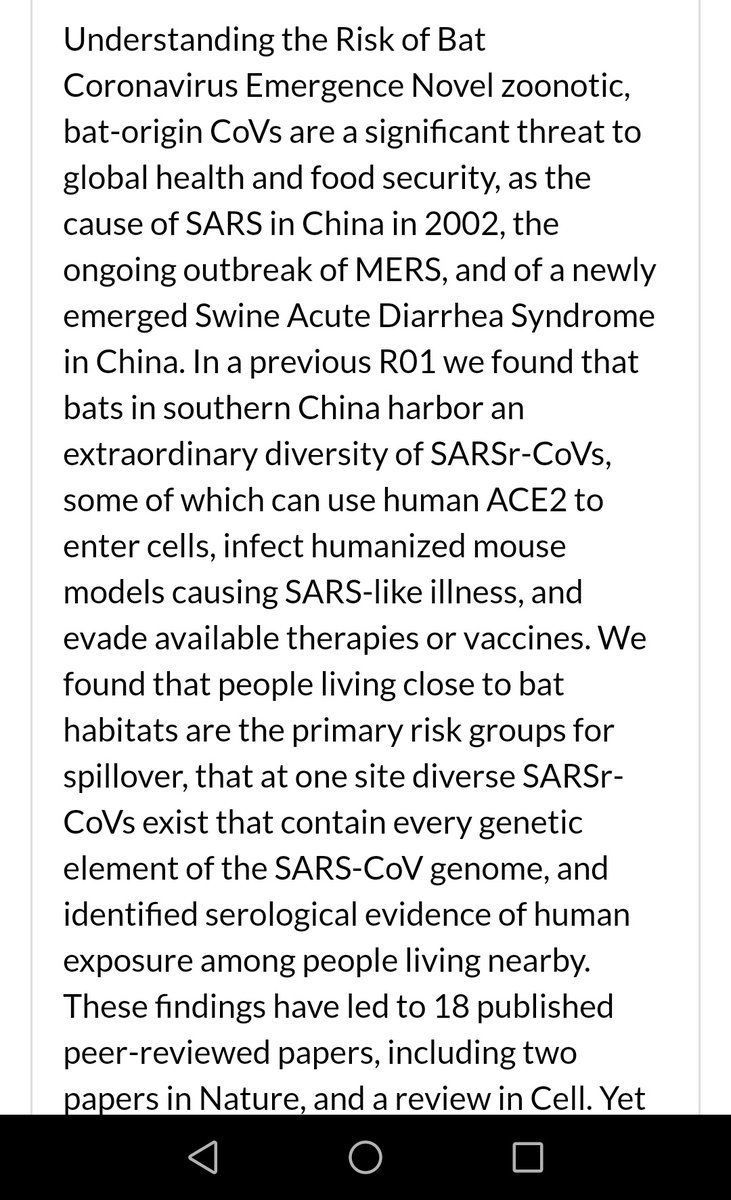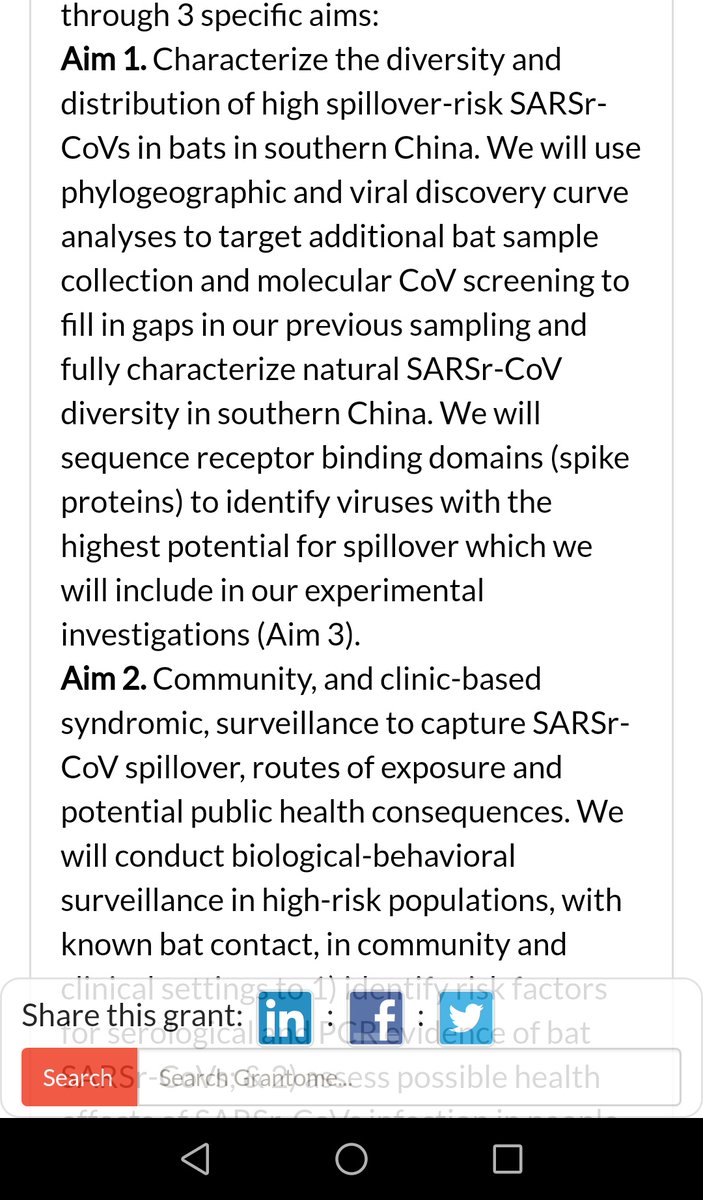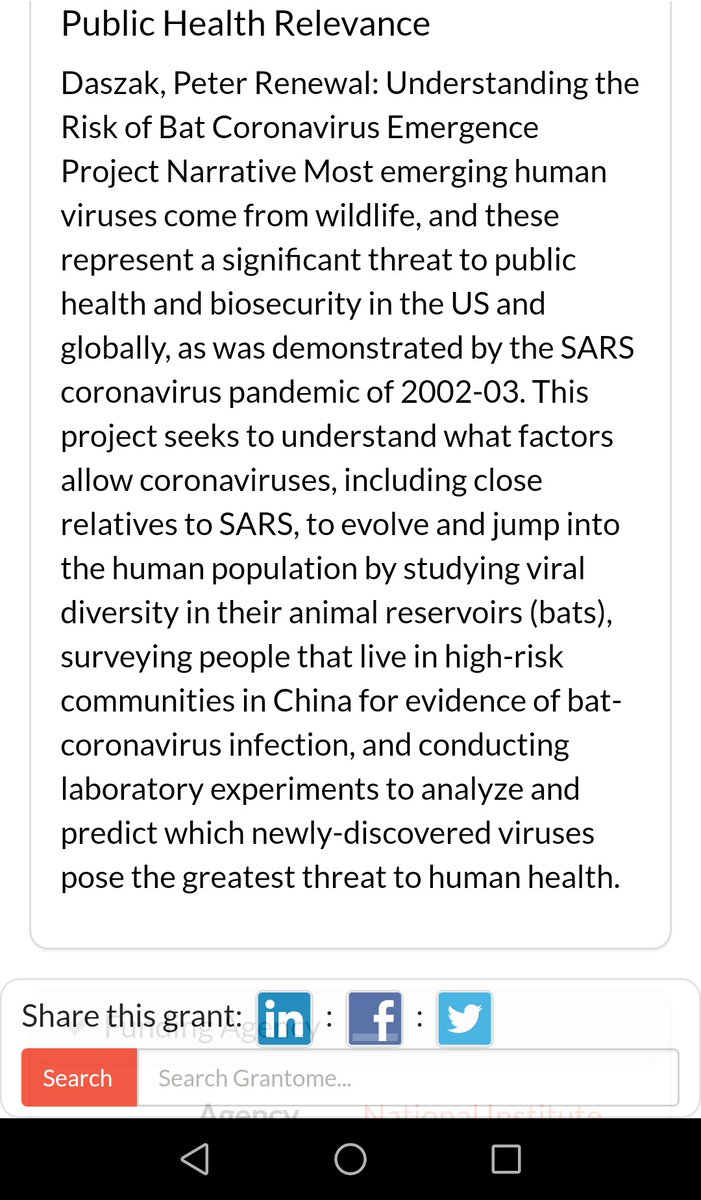 And on human volunteers (such as inmates in Chinese prisons) to see if a naturally occurring evolution could make a manipulated virus more powerful and dangerous.
12.) The US government terminated the project on the 24th of April in 2020.
The project was terminated because
@Newsweek
was going to reveal the story and members of a terminated project can always burn their records and catalogues and later deny their involvement in the matter.
13.) The Chinese government is very embarrassed by the current situation and believes that they are somehow responsible. But they do not understand how.
14.) The question I would like to ask the Chinese government is this:

"Have your scientists shared any biological material - such as bat virus samples - with Peter Daszak and his colleagues of the Eco-Health Alliance, or have you not?
If so: is it possible that the Americans have weaponised the genetic material in the USA (or in some other place) and then released it among the citizens of Wuhan in order to blame the Chinese government.
If not: it is likely that the Chinese scientists contracted by the Americans allowed some of the ferrets and/or humans to live after they had been infected by the novel corona virus
And thus an un-controlled non-natural evolution could take place in these test subjects during the Autumn of 2019.
Thank you and good night world.