Insolvency & Bankruptcy Code:BIG
●Debts related to
#Covid_19india
will be excluded from default under IBC
●No fresh insolvency proceedings for 6 months (1yr)
●Special insolvency framework for MSMEs u/a 240A
●Minimum threshold for MSME insolvency raised to Rs 1Cr via Oridnance
●Most sections in Companies Act related to technical violations to be decriminalized
●Amendments via Ordinance to drop 7 compoundable offenses + 5 others.
#atmanirbhar
BIG MOVES!
●Direct listing of securities by Indian companies in foreign jurisdictions
●Pvt cos that list BCD on stock exchanges not to be considered as listed cos
#atmanirbhar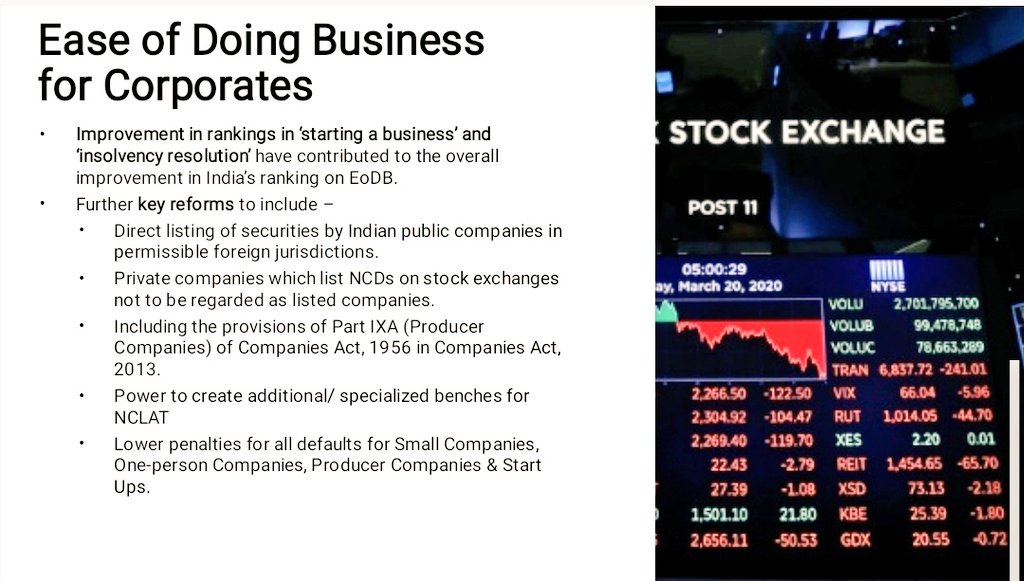 BIG
●Centre agrees to States request for increased borrowing.
●States borrowing limits hiked to 5% from 3% for current financial year ending Mar 31, 2021 ONLY.
●Rs 4.28 LkCr extra borrowing.
States net borrowing for FY21 projected Rs 6.41 LkCr at 3% of GSDP
#atmanirbhar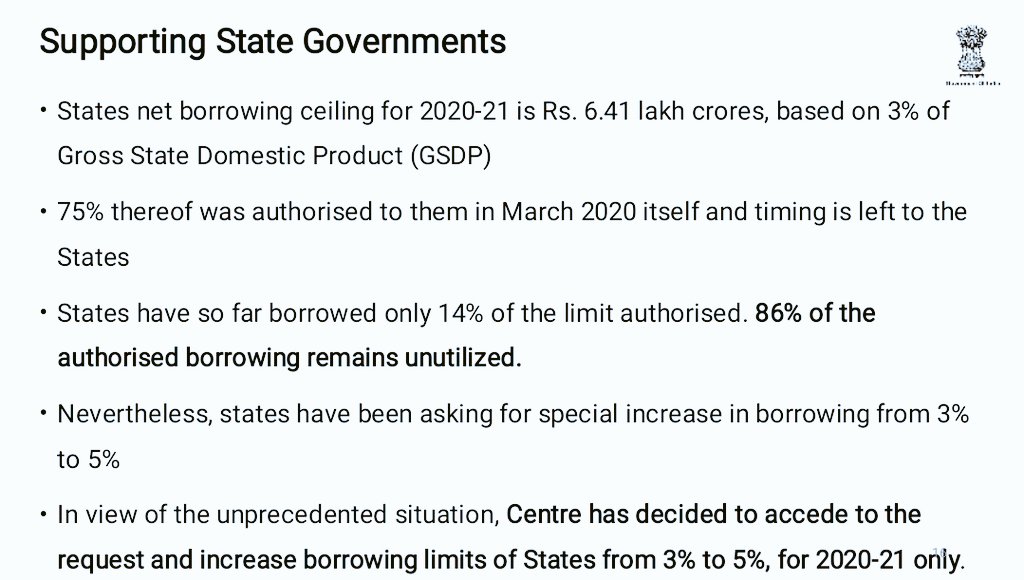 ●IMP

Govt Sources:

Public sector privatization policy should not be misconstrued especially in the context of state-owned Banks.

The formulation will specify strategic sectors.

For banks, consolidation via mergers remains the core strategy.
●Higher borrowing limits for states are conditional to graded implementation of reforms.
●First 0.5% is unconditional (from 3% to3.5%).
●Next 1% in 25 bps each linked to specified actions.
#atmanirbhar