With everyone talking about
#fascism
these days... here's
#LAAS
(Labour Against Antisemitism) spokespersons Euan & Emma policing the internet and demanding action taken against a Labour MP for posting a perfectly respectable article.
What's that? Did I hear
#WitchHunt
?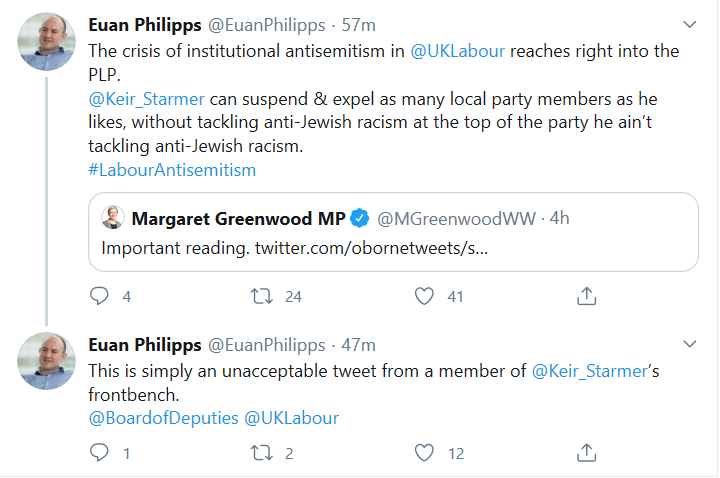 Here's Tal Offer of the
#BOD
getting in on the act. Those who've allowed - and still allow, this weaponisation of antisemitism to occur, have a lot to answer for.
Anyone care about our democracy?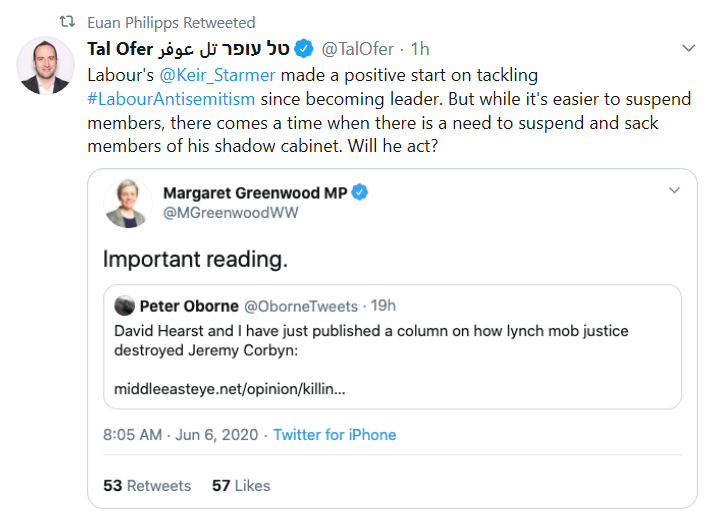 Here's
#SussexFriendsOfIsrael
& the 'caped joo sader' demanding an apology & action
taken against a Labour MP. But there's no antisemitism here. She's clearly confused Nakba w/Naksa... and that's it. Any mention of Israel that folks don't like is now routinely being weaponised.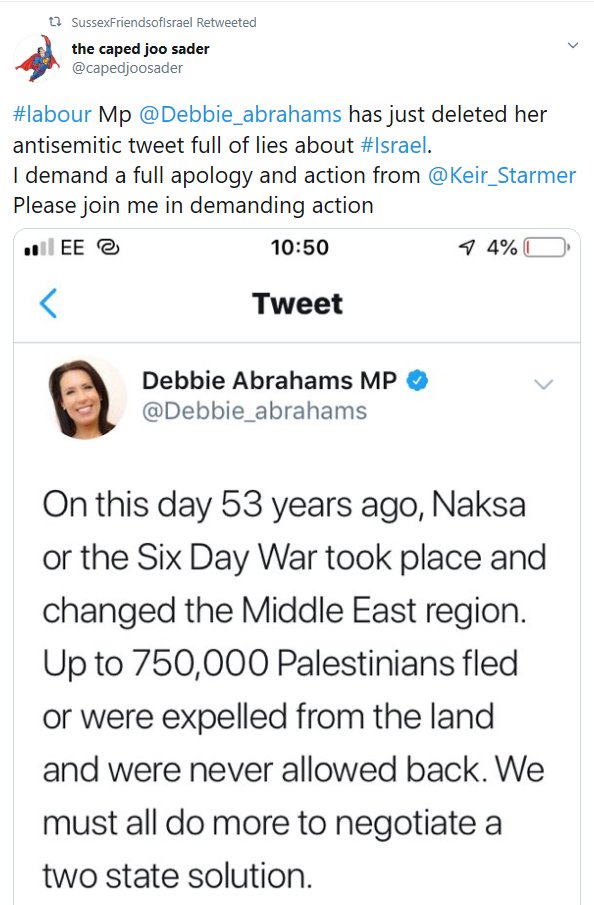 Democracy weeped as she deleted her tweet. That's right, she's now deleted the article. What is our country coming to?
Here's the
#BoDs
Tal Ofer (again). Today's target being Jennie Formby. Is everyone ok with this? With pro-Israel bullies making such demands? Stripping away our freedoms, democracy?
I'm fuming.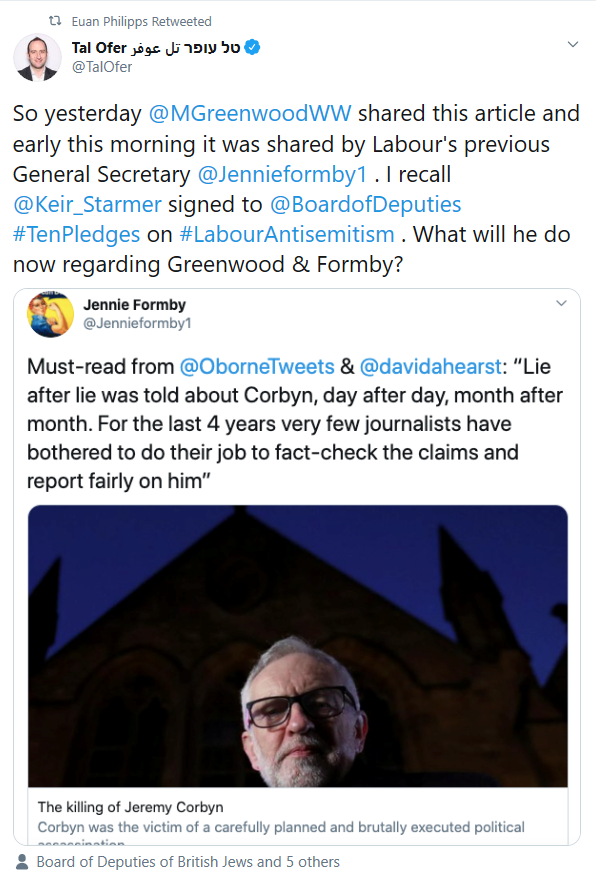 And there's nothing inaccurate or antisemitic in a word he said. But hey! Why let small details like that get in the way when you have anti-racists like Corbyn to smear?
Here's Euan Phillips of
#LAAS
tagging Keir Starmer. No doubt he'll be in touch again if action's not taken.