Mixes up Narayanrao Peshwa who was assassinated with Madhavrao Peshwa who died of Tuberculosis.
Declares the Marathas defeated in Bengal when infact they annexed Odisha and took 12 lakh chauth.
Top historian and best Publishing House at work😁
#BoycottWilliamDalrymple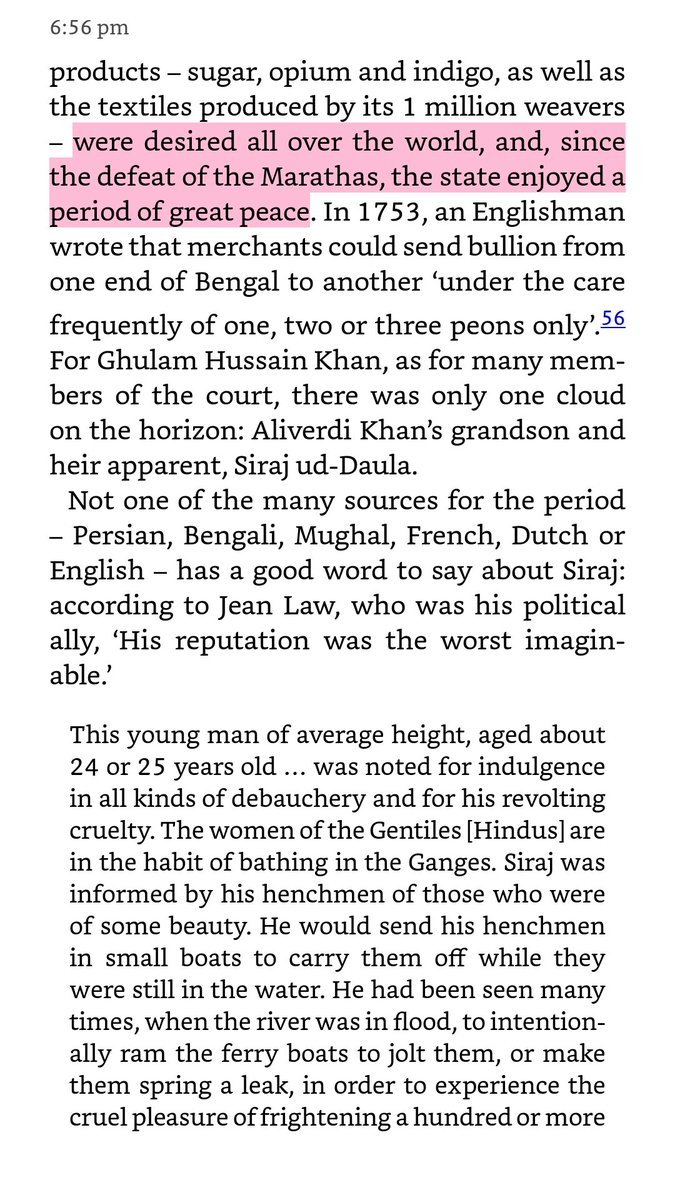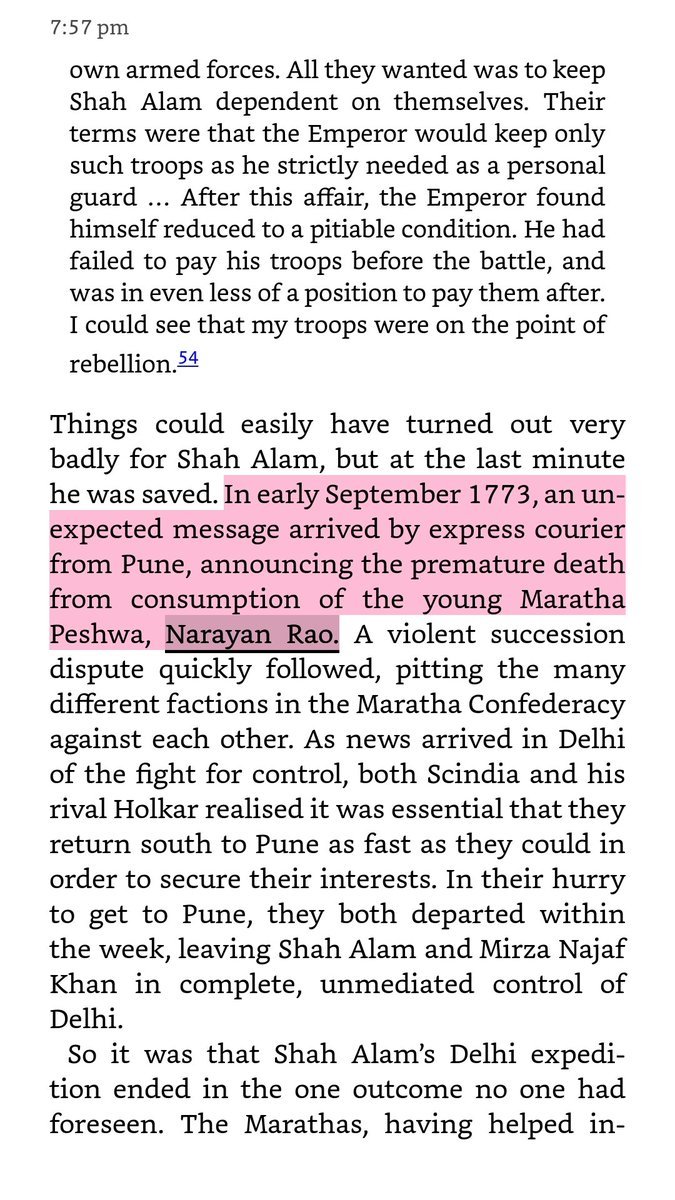 Never mind Marathas and others who shook off the Mughals.

"Our realm has touched the Yamuna" - Peshwa Bajirao

"Like Satara, Delhi is within our rule" - Nana Phadnavis.
From Anarchy

" It managed to replace the Mughal Empire as master of the subcontinent. Defeated its principal rivals Avadh, Tipu Sultan and the great Maratha Confederacy."

How these two contradictory sentences are next to each other I have no idea.
Chhatrapati means "Lord of the Umbrella"

☂️🙄
Few pages after that incorrect description of 27 year war, there is perfect narration of Chhatrapati Shivaji, Chhatrapati Sambhaji etc.

Weird.
" Corporations have extraordinary ability"

Yeah, if you add the best trained army to it and make it fight dozens of battles sure thing. Eventually it was a military conquest, hundreds of Indians died.