1/
My
#IoT
Telegraph - A thread:
At the end of my talk
@NottsTechfast
on "The History of IoT", I closed with a show stopper demo. I built a homebrew Telegraph from wood, nails, spring, wire and other components I had around the house.
@msdevUK
,
@MSIoTDevs
@MicrosoftIoT
#MVPBuzz
3/
The receiver side has two 1.5v AAA batteries connected to three nails. The angled nail is attracted to the Electromagnet when it's activated, closing the circuit and activating the sounder.
4/
However, I didn't think this took the demo far enough! So, I then connected an
#ESP8266
into the circuit. I found some code on Morse Code Decoding. Fixed it up to make it work better with the ESP, added numbers & a couple of extra special codes. The circuit became as shown.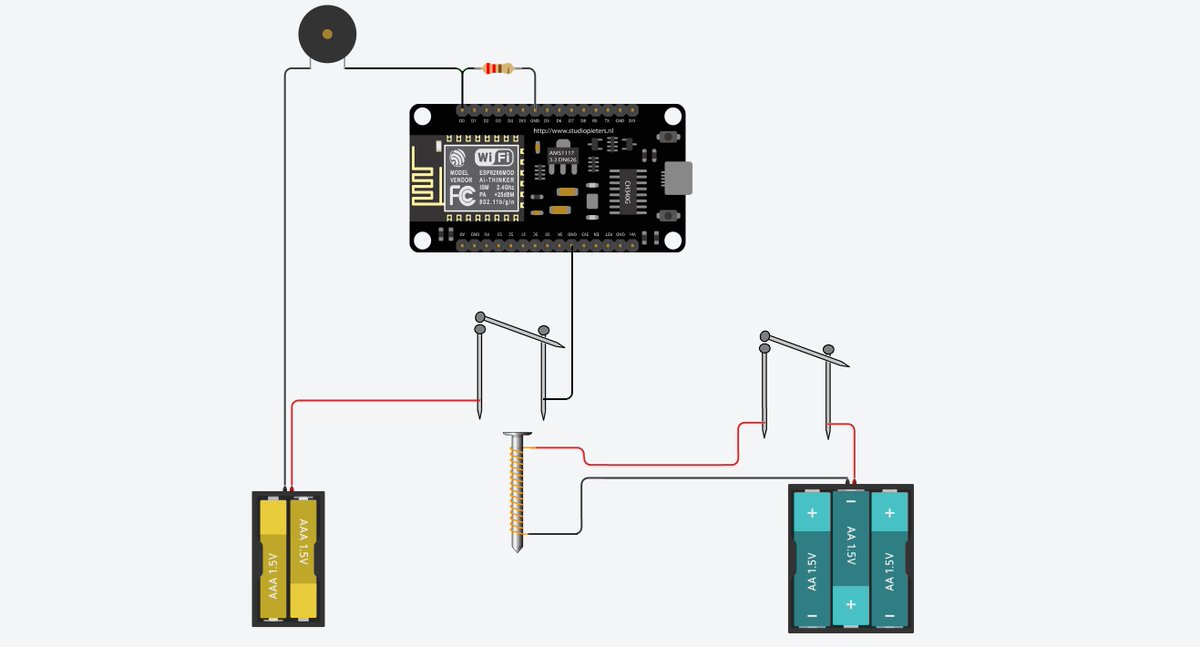 5/
The code would spit out the individual decoded letters to the serial console so I could view them onscreen.
7/
So, finally, I added the code which would connect the
#ESP8266
to an
@Azure
#IoTHub
. The decoded Morse Code message would get sent to Azure & put onto a Service Bus. A
@logicappsio
would then grab the message & post it to Twitter! The Azure Connected
#IoT
Telegraph was born!