Reflecting, I think a lot of the worst stuff high level Democrat party operatives are involved with started back in the mid 1990's or possibly slightly before then. There is no question it has been getting worse over time and things continue to get worse at an alarming rate.
There is this feeling among Democrats that we were more intellectually sophisticated than conservatives, I guess because as self-proclaimed "liberals", we were willing to venture out in to new areas of business, science, society and try things conservatives wouldn't.
#TRUTH
As a former Democrat who had an awakening after observing corruption at the highest levels of the Democratic Party, I can see problems now with many of the things they are doing and have been doing. Problem is, they keep going further and further to the dark side of ethics.
At some point Americans need to take a stand against these people, say "enough is enough," there are very real ethical and moral questions at hand.
I never claimed to know everything about these people but in my corner of the world, which used to be Arizona, I had a view in to the inner workings of a lot of what was happening at the state level and later on a national level.
I think a lot of the complexities from our position in the Democratic party apparatus started to happen when Janet Napolitano realized she had cancer. This goes back as far as the year 2000, maybe a few years prior. It is a problem that affects her through present day.
In her case, as one of her former friends I can say it was first the cancer that sparked her heightened interest and concern in bioscience, and as time went along money apparently became more of a factor for her and her group (my former group of friends in Arizona),
TGEN promised to conduct complex scientific experiments with genetics to "improve disease outcomes by developing smarter diagnostics and targeted therapeutics." I believe, based on some of what I heard myself and from others, in reality they were doing many complex, previously
unheard of experiments with genetics that would make many who are concerned with scientific ethics cringe. They have done it for their own benefit and for revenue generation and for a bunch of other complicated reasons. Yet I can assure you it is being done and little understood.
They are experimenting with complex gene therapies. They are trying to unlock the fountain of youth. They are trying to enhance themselves. Based on some of what I was told by her own daughter and from other top Democratic party figures who shared inside info with me at the time,
I believe HRC and other top figures were treated with experimental gene therapies, probably (I'm not sure, but probably) by Patrick, and from what I've heard, it backfired and is what caused the strange medical conditions people have seen that remains a mystery to many
#TRUTH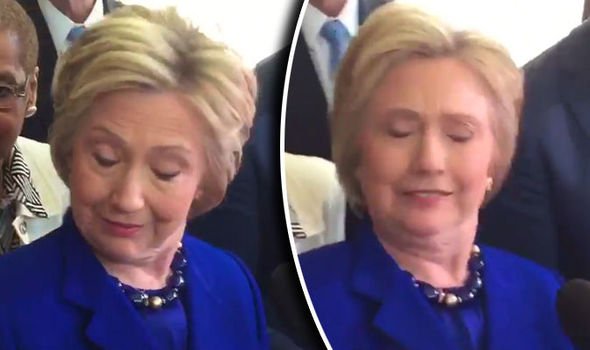 Not only in her case but they the experimental therapies are available to top donors and top people associated with the Democratic party. It is a buddy system. I believe they are earning millions through efforts to synthetically engineer some kind of genetically altered
of the University of California is not because of educational reasons but because of the U.S. System's influence over biotechnology research and funding, through organizations such as the CIRM institute in California which furthers Democrat operative goals with genetics
and complex bio-engineering, experiments that are being done of the fringe of what is even comprehensible in the ethical sense. I certify that everything written in this thread is true to the best of my knowledge.
I cannot tell you exactly which of them have been involved with specific gene therapies or the experiments coming out of TGEN but I can tell you for sure that some of them, particularly the Clintons I believe for sure, have been deeply involved with and affected by it.
#TRUTH