Lately, I have not been extremely active on Social Media, but today I read this guy write about how the beloved Math teacher picked up the gun. I got curious about his past work. So here we go. A
#ThinkinThread
about
#BashaaratMasood
's work so far.


3.
2018 and they are still batting for the
#AntiIndia
gang. They try to find a cute angle about a little innocent school kid turned Fidayeen. A Fidayeen is a terrorist whose sole aim is dying during an attack and causing maximum damage.


6.
If you are curious about how the man sounds like then you can hear him here in this podcast. (7:15 onwards).
12.
I think there is a rule book these
#AntiIndia
forces have. Who to love and who to hate. A strong dislike for Arnab is strictly enforced.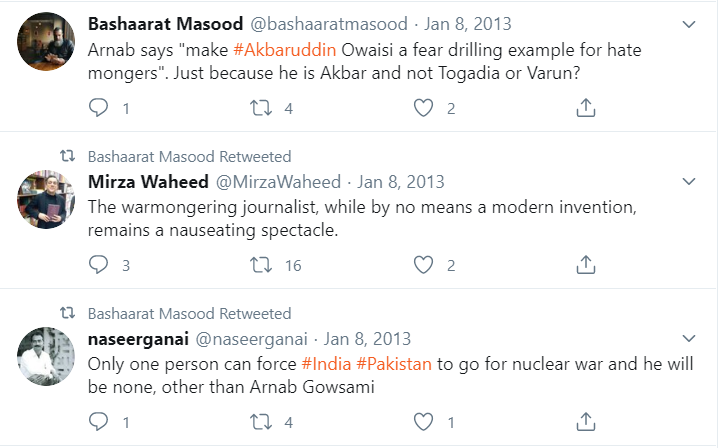 15.
When I did the thread about
#sharjeelimam
I found a special soft corner about Jinnah. It seems to be a common factor for some people.