COVID Update May 6: Like many countries we picked a strategy to beat COVID-19. We just decided not to stick to it.
1/
"It's a long and difficult road & after we climbed halfway we decided it was too hard and decided to roll back down the Hill."
2/
#StayHome
was a first step to flatten the curve. We reduced the infection rate likely from a number between 2 and 3 to closer to 1.
Given exponential math & limited supplies & resources, this likely saved 10s if not 100s of thousands of lives.
3/
A new kind of lazy thinking has made its way into the intellectual and kind-of anti-intellectual dialogue. (I've had 4 different news anchors ask me to respond to how
@ChrisChristie
thinks we should approach pandemic response.)5/
That thinking boils down to: it's too hard. We've got to open up the economy because it's too hard to get enough testing & contact tracing to make people feel safe.6/
They want a start a food fight of hardened realists who can tolerate death to "get our country back" & the "public health mafia" who are willing to kill the economy for the sake of a few people who will die soon anyway.7/
And if those people say that number is going to be big, they're just alarmists.
8/
There are is a major fallacy here. There is no plan by Chris Christie or otherwise to bring the economy back without addressing our public health crisis.
9/
The reason is he can't. Without a credible plan to address the public health crisis, tell me how consumers start buying cars, small businesses sign leases & employers start hiring?

They don't say. They just complain about the "other" position.10/
This may build into a big food fight to preoccupy & entertain us with something besides dealing with the actual virus. But I don't need to be invited to debate opportunities on the topic.11/
There is, however, a plan to slowly steadily bring the economy back, but by solving the public health crisis. It was put forward by...the Trump White House all of 3 weeks ago. It had gates & stages & hinged conditions on the ground. But none of them have been met.
12/
Rather than wait, Trump grew impatient. He wants life to go back to the way it was before the pandemic. He wants the economy growing.

I don't know how to explain it to him but let me try.13/
All this takes work.
He says he disbanded the Task Force midstream because at some point we have to go back to normal. Before the job is done.
15/
Trump acts like keeping Americans safe is a bridge too far.
16/
This is not easy. But it's not impossible either. Other countries are managing keep people safe & open their economies. (If you think this is because of country size or testing see the 2 tweets that follow)17/
Let's take a look.

*Hong Kong— oh, but they're an island. Yes. So is Manhattan. Contagion on a dense island can be a disaster.
*New Zealand— oh, but they're remote. Well they had a color coded warning system like we announced. But they stuck with it.18/
*Korea— oh but they're too authoritarian. Actually no. Everything was opt-in/optional.
*Germany— yeah, but she's a scientist. And where did they get all those tests.
*Greece— we could never show that discipline!
*Czech Republic— but they have to wear these arcane masks!19/
Point is— this can be done. Not perfectly. Not without loss of life. Not with a perfect economy but with testing & tracing & masks, it's a strategy if you can stick to it.
20/
In case you think I haven't gone into the details of the strategy:
-testing
medium.com/@ASlavitt/here…
-tracing
medium.com/@ASlavitt/to-o…
-masks
medium.com/@ASlavitt/the-…
21/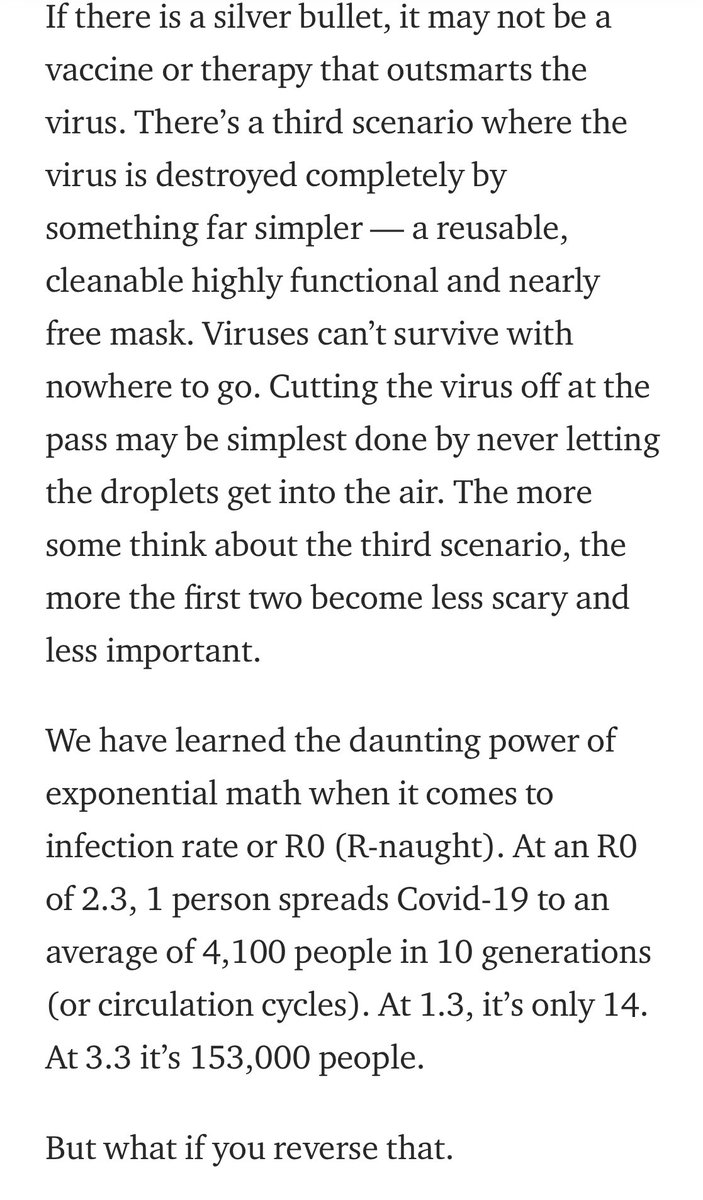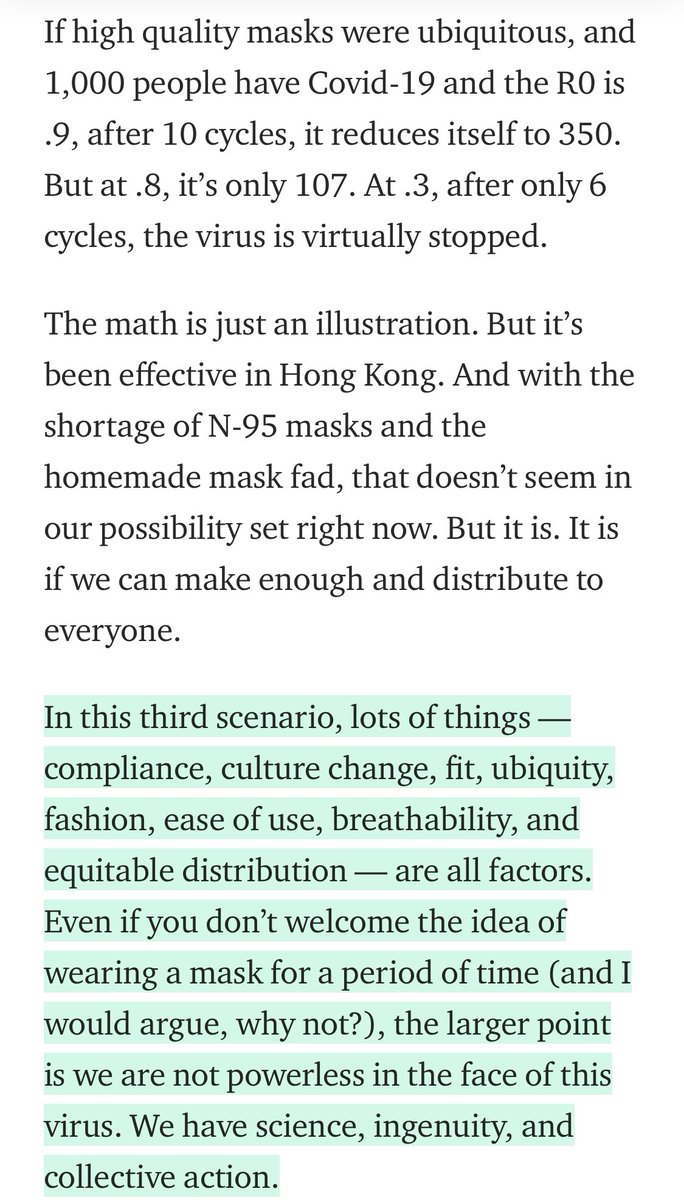 We had a strategy. Trump gave it a few weeks & then decided "liberate!"

Basically, he's a quitter.22/
Not that the Task Force was a font of straight talk.
But he doesn't need a task force to hawk fake cures. If anything he'll have more latitude.
What we will have is even less accountability. And less coordination. And even less visibility.
23/
His strategy will be now to talk about rushing a vaccine by September instead. I am all for that.
But maybe hit a layup or two before you tell me how you're going to sink a shot from half court.
24/
One thing is clear. Our government has a higher tolerance for unnecessary deaths than other countries. School shootings, shootings in church, at concerts, in night clubs. People in nursing homes. Meat plants. Prisons. 25/
As
@davidfrum
told me, it's impossible to get an A in managing a pandemic. There are no silver bullets. But it's really not hard to get a B.
Listen to experts. Create a plan. Show empathy. Stick with it. It's the best you can be expected to do.
26/
Our expectations are simple.

The truth, no matter how hard.
To know that our safety matters.
A plan which uses all our tools & best thinking that we stick with.
Candor in discussing the tough trade offs.

We're not getting that. /end