Correlating mitigation policy onset/lifting w/
#coronavirus
transmission leads to misleading conclusions if underlying consumer behavior & societal changes aren't considered. Where's the "second wave" some like to ask? Let's take Georgia as an example:
🧵 1/ 👇
Testing has been a fiasco (one of the States mixing PCR & AB results:
theatlantic.com/health/archive…
). Even then, as testing ramped, new cases finding has increased and positive rate has at best stayed flat recently.
2/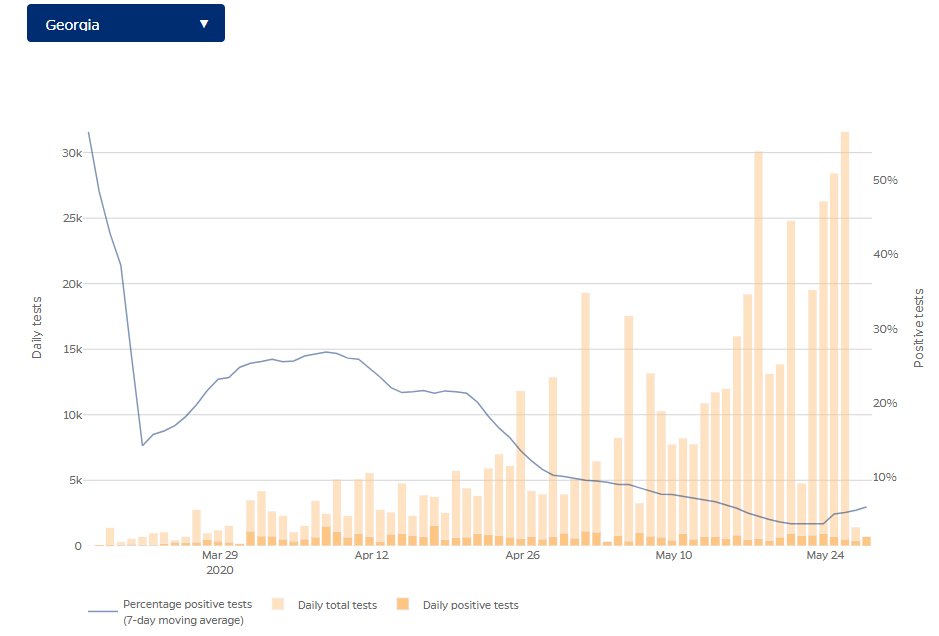 What does it all mean? Consumer behavior changes endure although restrictions are lifted. This has significant implication for virus transmission. Therefore, more nuanced policy effectiveness analysis is needed than simple correlation of implementation dates w/ outcomes.
7/
Also noteworthy, testing ramped much after epidemic peaked & Rt trended to ~1. What's unfortunately commonplace these days is denial of interrelated impact of changes in individual behavior & community interactions before dismissing effectiveness of mitigation measures.
9/
Highly unlikely reversals in mobility & community interactions trends won't result in new risks of spread esp. when % pop. infected is low (eg, <4% for GA). The prudent choice remains taking the virus seriously & implementing precautionary measures (balancing trade offs)
10/10