I usually use my iPad Pro and  Pencil for consecutive assignments, but
@pavli_uni
kindly sent me their two BlockG interpreter notepads and a pen to test. (
blockg.de/c/dolmetscherb…
) Here's what I think about them.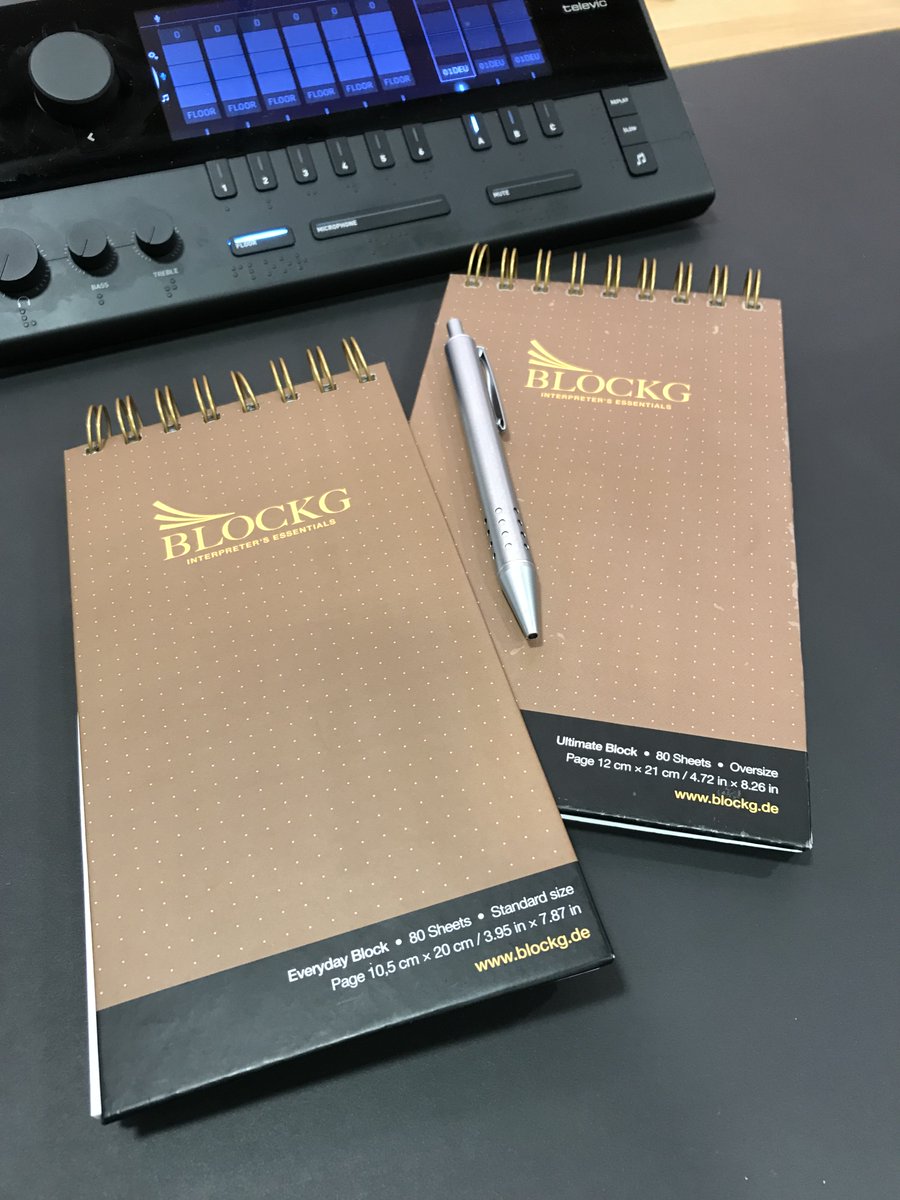 (They carry other stuff on their online shop, too, but I'll just focus on the notepads here because I don't know of any other outlet that makes them specifically for interpreters.)
BlockG have the "Everyday" and the "Ultimate", and they come with either one or two vertical margin lines. I don't usually use lines, and I'm wondering if interpreters who do would prefer drawing them themselves (because it's calming). Thoughts?
The paper is off-white (which is supposed to prevent glare, but that's never been an issue for me) and blank. I like it. The cover is made of thick cardboard, is very sturdy and looks classy. I'd like a similar one on the back, instead of the flimsy back page.

The Everyday has no back cover at all, possibly to make it cheaper, but I don't like that. It measures 10,5x20cm and costs 3,90€, while the Ultimate is slightly larger at 12,5x21cm and costs 50 ct more. I honestly can't say for sure which size I prefer.
So there you have it. The BlockG notepads are a very good product - if their design choices (margins, blank paper) work for you. But they certainly won't let you down when on assignment.