The
@colcomfdn
is the chief funder of the anti-immigrant movement,
@FAIRImmigration
@NumbersUSA
and
@CIS_org
. Don't be fooled: their "environmentalism" includes viewing immigrants as a threat.
Today I followed them, and they immediately virtually purged their account.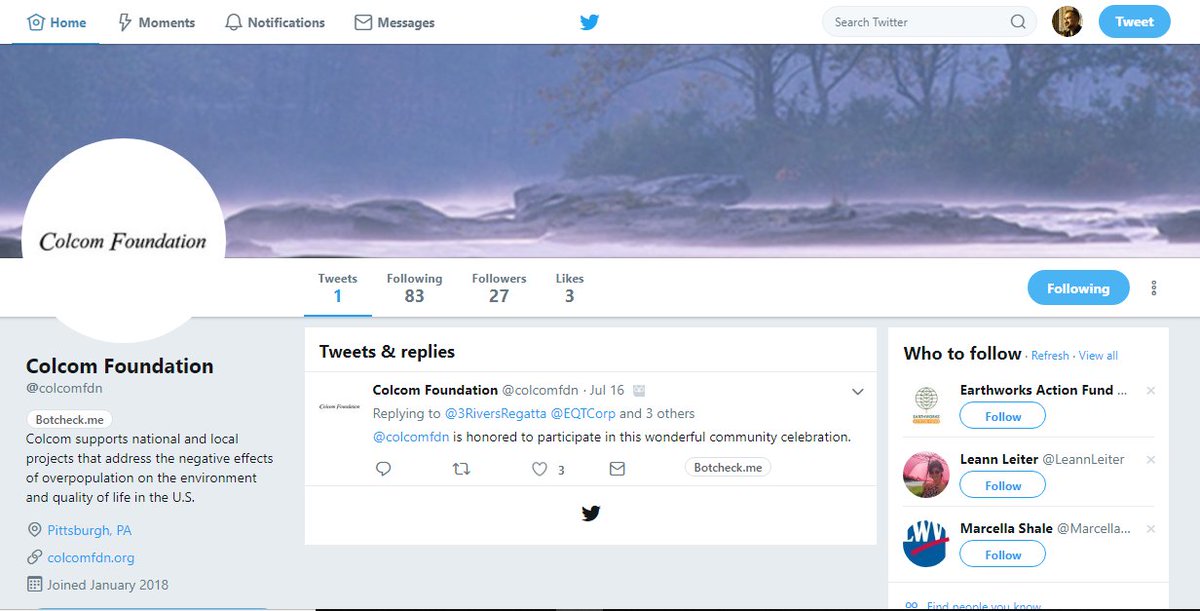 What is the Colcom Foundation?

You're about to enter a dark world of the power structure upholding white nationalism. Colcom is short for "Cold Comfort," an estate outside Pittsburgh where Mellon family heiress Cordelia Scaife May, or "Cordy," lived until her suicide in 2005.
Between 2005 and 2015, the Colcom Foundation gave Tanton networks at least $108 million.

The Colcom Foundation funds hate, and they're really good at it.

It's curious that they decided to purge their Twitter account (which has less than 30 followers). What are they hiding?
Secrecy is part of the game with white nationalists. Tanton donated his papers in a show of transparency to
@UMich
, but then sealed half of them until 2035. So I filed a lawsuit to unseal them, because Tanton's groups are tied to the current White House.
thedailybeast.com/why-is-univers…
Of course, Colcom follows FAIR, CIS, and NumbersUSA, and Mark Krikorian (ED of CIS) and Roy Beck (Pres of NUSA).
@shannoncoulter
@slpng_giants
perhaps you all should be aware of Colcom and its outsized role in funding hate.
@splcenter
has been reporting on it for years.
Brendan O'Connor did a deep dive into Tanton, the Colcom Foundation, and how it funded the hate spewing out of the current White House. Longer read, but this is perhaps the best single piece on this shady story.
splinternews.com/the-eugenicist…
Colcom lists major grantees:
colcomfdn.org/major-grants/
Included:
FAIR
CIS
NumbersUSA
Immigration Reform Law Institute
NumbersUSA Education & Research Foundation
NumbersUSA Support Organization
Progressives for Immigration Reform
American Immigration Control Foundation