The police accosting a person without a home & arresting them for small amounts of marijuana & drugs is an enormous waste of money & resources with zero benefit to the person in need or to public health & safety. But here's the thing: Prosecutors like Suzy Loftus can say "No!"
Prosecutors have the power to not charge cases. They are gatekeepers. They can send a message to the police. Suzy Loftus promised to do so. To use her discretion to end the drug war & criminalization of poverty. But in her first week, she's perpetuating it.
There's more. "San Francisco interim DA Suzy Loftus announced Wednesday that she was pulling the plug on predecessor George Gascón's program to divert 1st-time DUI cases, taking a direct shot at Chesa Boudin, her main challenger in the upcoming election."
sfchronicle.com/crime/article/…
In Brooklyn, our DA provides diversion as opposed to criminal records & jail for most misdemeanor DUIs bc, as
@chesaboudin
says: "Diversion programs are more humane, more cost-effective &, fundamentally, more consistent w/ an approach that uses prison & jail as a last resort."
@chesaboudin
Theres so much talk these days about "progressive prosecutors." Whether or not you believe a prosecutor can in fact be "progressive," one things certain: What they do in office can make a difference. And what Suzy Loftus is already doing is continuing to hurt people. Regressive.
There's a public defender-
@chesaboudin
-in this race. Who knows what it's like to be impacted by the system. "When I was an infant my mother was sentenced to decades in prison. My father may never get out. My earliest memories are walking thru steel gates."
.
@chesaboudin
's been advocating for justice his whole life. This letter when he 10 pleading for visits w/ jailed parents: "One of best times of my life is visits. They dont let me & my mom. I should have time w/ my dad. We live so far away. It doesnt seem fair to take it away."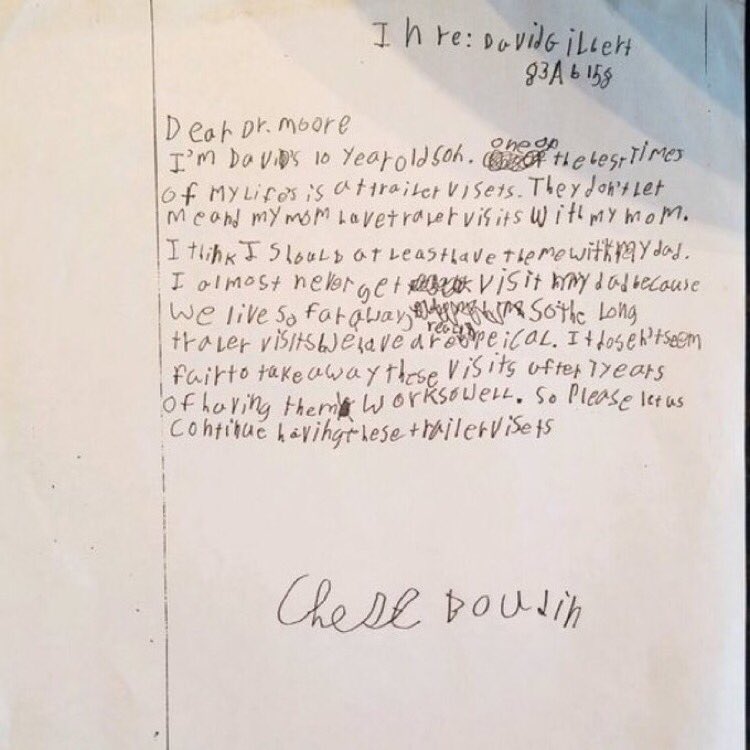 @chesaboudin
Chesa has an uphill battle. Mayor appointing his opponent interim DA so close to election. And this: The SF police union has spent over $650k to attack his candidacy, a serious projection of fear of the needed transformation he'd no doubt bring to SF.
sfexaminer.com/news/sf-police…
@chesaboudin
I don't live in San Francisco. But this fellow public defender in Brooklyn is inspired by Chesa, his commitment to justice, and his desire to do real transformation.
chesaboudin.com