Oh my,
@theheartorg
and
@Medscape
are crushing it with not one but two great columns on the limits of testing for
#covid19
--This is important on many levels, not just for the virus but also for literacy of medical testing.
Very Brief Thread -- I am excited
In the first column, my friend
@anish_koka
a doc w
#SkinInTheGame
writes on why we can't test ourselves out of the
#COVID19
crisis.
medscape.com/viewarticle/92…
He debunks the Hammer/Dance figures with help from
@AndrewFoy82
who does an actual correlation line --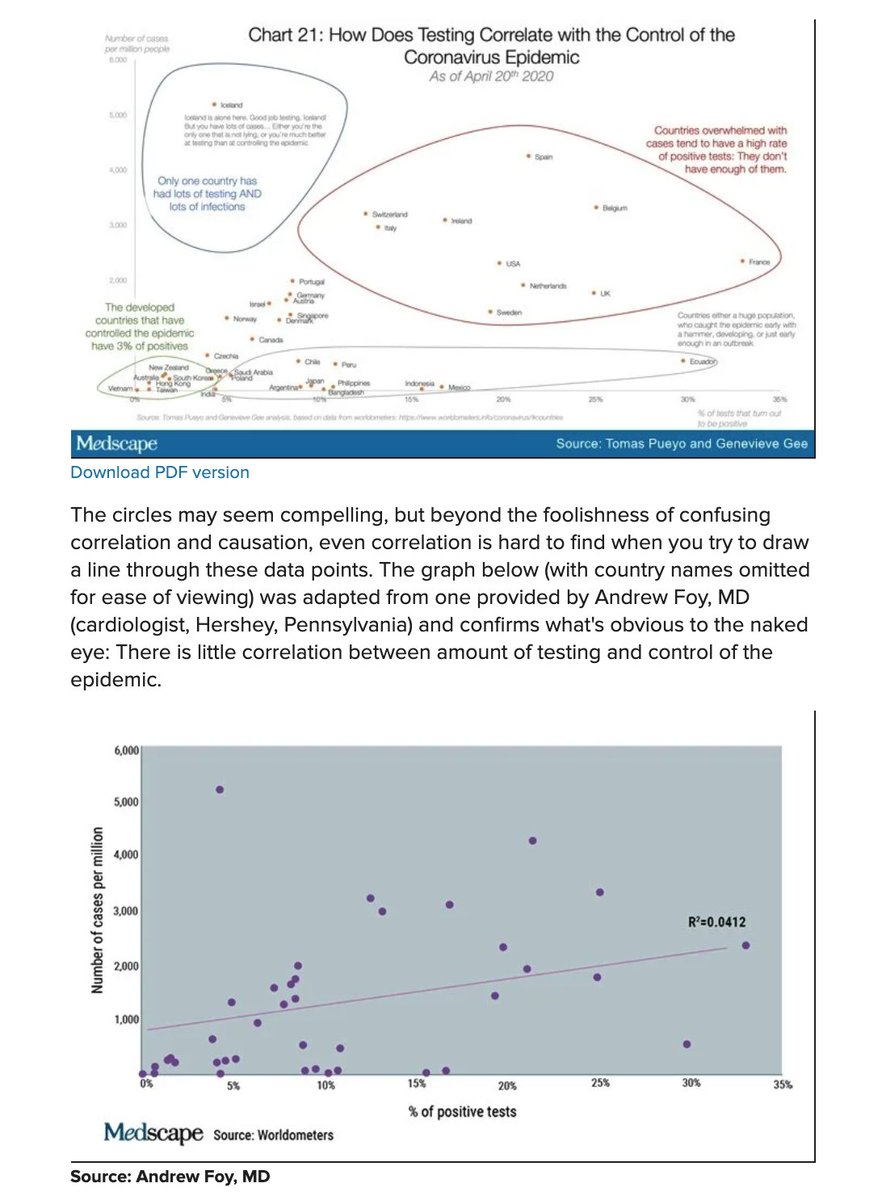 There is more than in this column than just debunking of analyses in which one circles the dots that fit their narrative. Take a look -- Now to the second column.
Now to my friends
@RogueRad
and
@venkmurthy
who are both facile with numbers and words. They write about the imperfections of measurements in
#COVID19
testing. Amazing is their lead with
@nntaleb
Wittgenstein's Ruler.
medscape.com/viewarticle/93…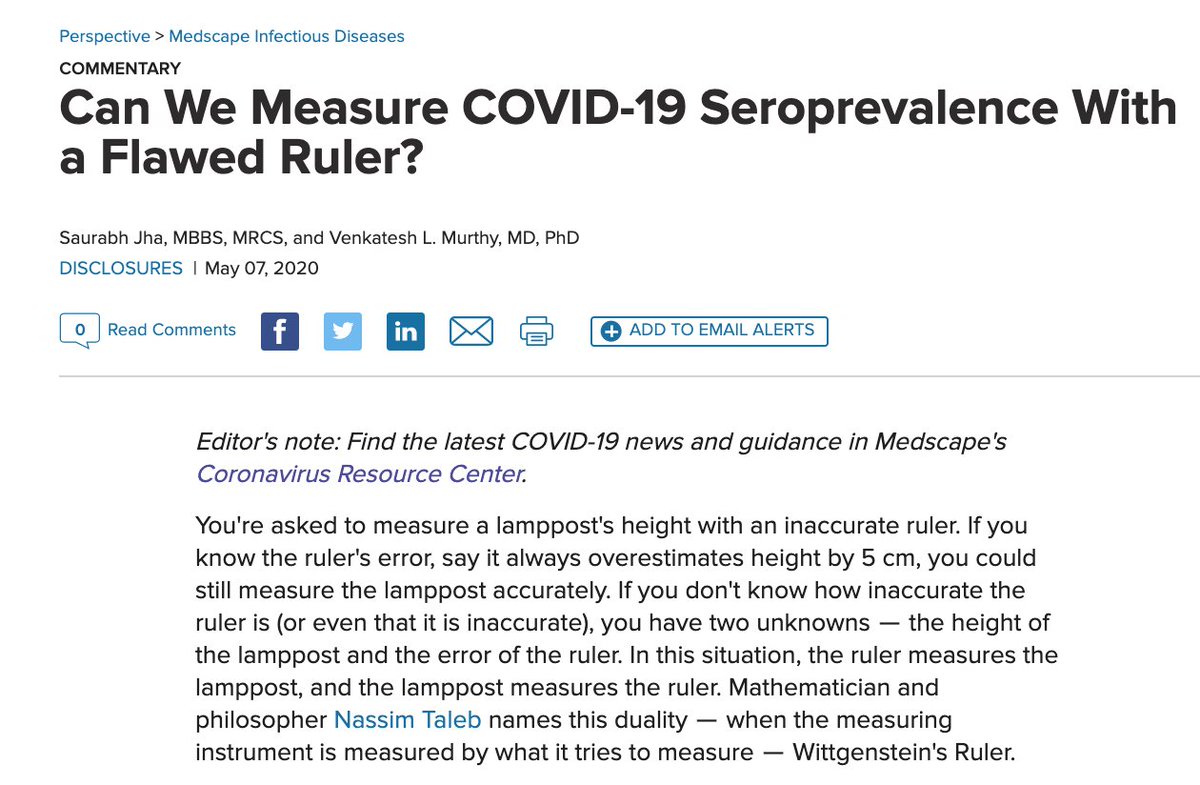 These two columns make me proud to be associated with
@medscape
-- it's not easy to go against the gated institutional narrative. It's not easy to tell sober stories. And it's surely not easy to post a column w that many numbers. /end
cc