Sparse crowd for the COVID skeptic rally in Twin Falls today organized by the John Birch Society and featuring Lt Gov McGeachin and at least 7 GOP lawmakers.
#idpol
#idleg
#COVID19
#idahoCovid19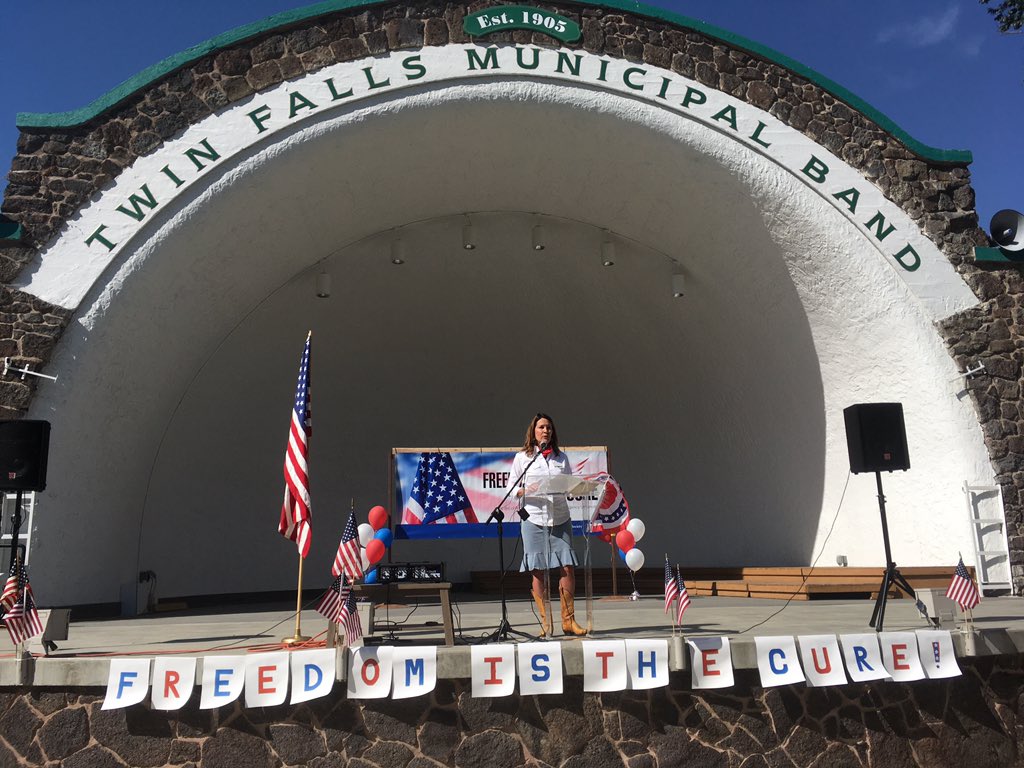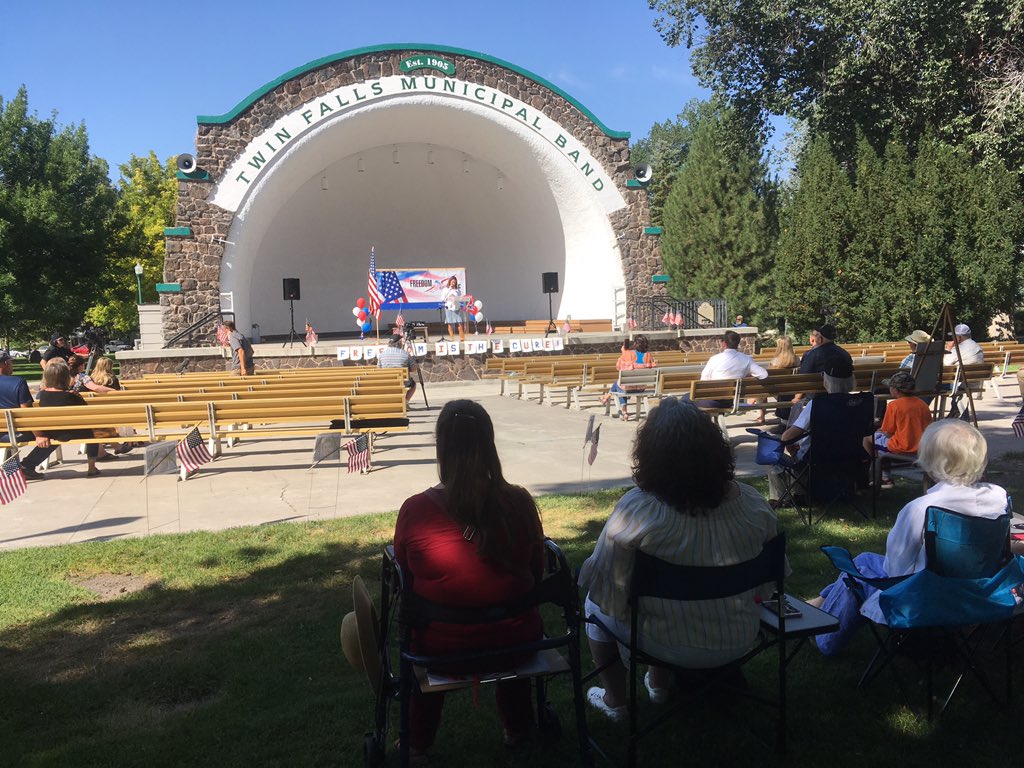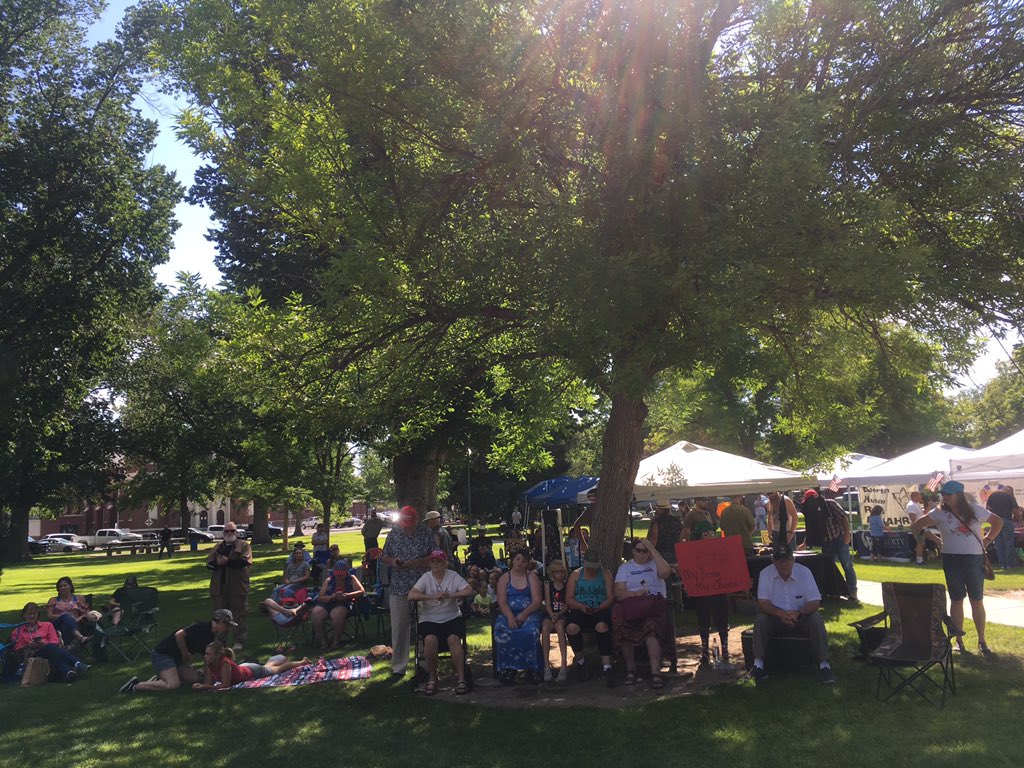 Guys with ear pieces wearing III% militia gear appear to be providing security. And Idaho III% president Eric Parker was scheduled to speak, although not seeing him as of yet.
Almost no masks, lots of hugs and handshakes, no distancing as Idaho's. COVID-19 cases continue to spike.
That includes Lt Gov McGeachin, who continues her open rebellion against Gov Brad Little, who has encouraged (though not required) mask usage and physical distancing. She currently has her arm around a supporter.
Current speaker is singing praises of hydrochloriquine, which has been shown to be ineffective against COVID and dangerous.
Current speaker from John Birch seems to be confused about the 1st Amendment, calling for news organizations to be shut down.
Real 3%ers of Idaho militia President (and state senate candidate) Eric Parker speaking now.
Idaho Rep. Tammy Nichols just now: "this COVID epidemic or whatever we're calling it these days." If you're keeping score at home, medical experts are calling it a pandemic. She's also pushing hydrochloroquine which, again, doctors say is ineffective against COVID and dangerous.
This on the same day Ammon Bundy couldn't muster much of a crowd to march on sheriff's office in tiny town of Nezperce, ID to protest fellow Malheur occupier's arrest after a police shootout. Town declared a state of emergency for COVID risk, but looks like barely dozen people.