(1)
Thread #2: President George HW Bush funeral week.
#Remembering41
Thread #1:
#HW
's (that's me) list of the most diverse thread topics you've ever seen:
This blurry, happy photo says so much. Keep reading: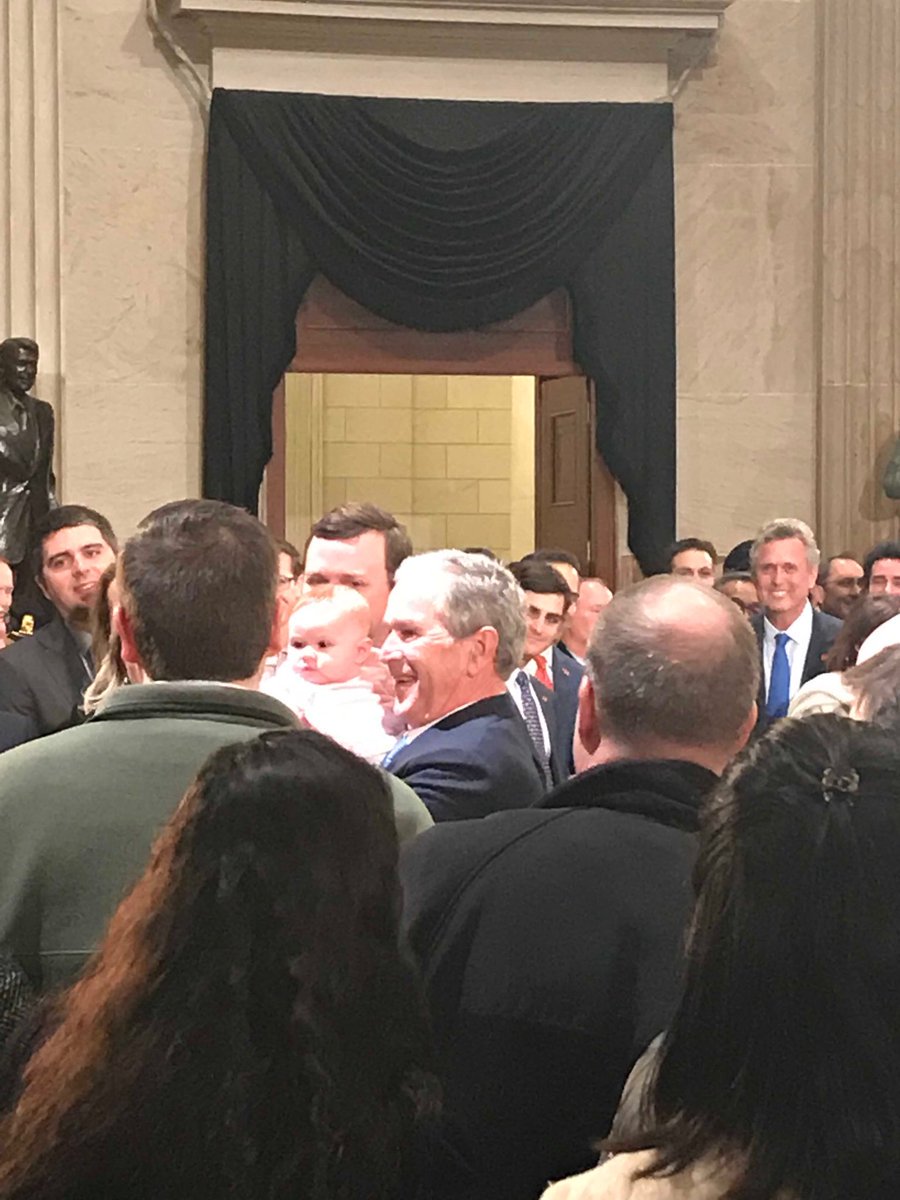 (2)
I LOVE this photo after seeing so much pain on Bush family faces yesterday. I recognize Marvin B in the b/g, & some of the grandsons.
Captured by Politico reporter Burgess Everett
@BurgessEv
who said "The entire Bush family... greeting people... GWB is cracking people up."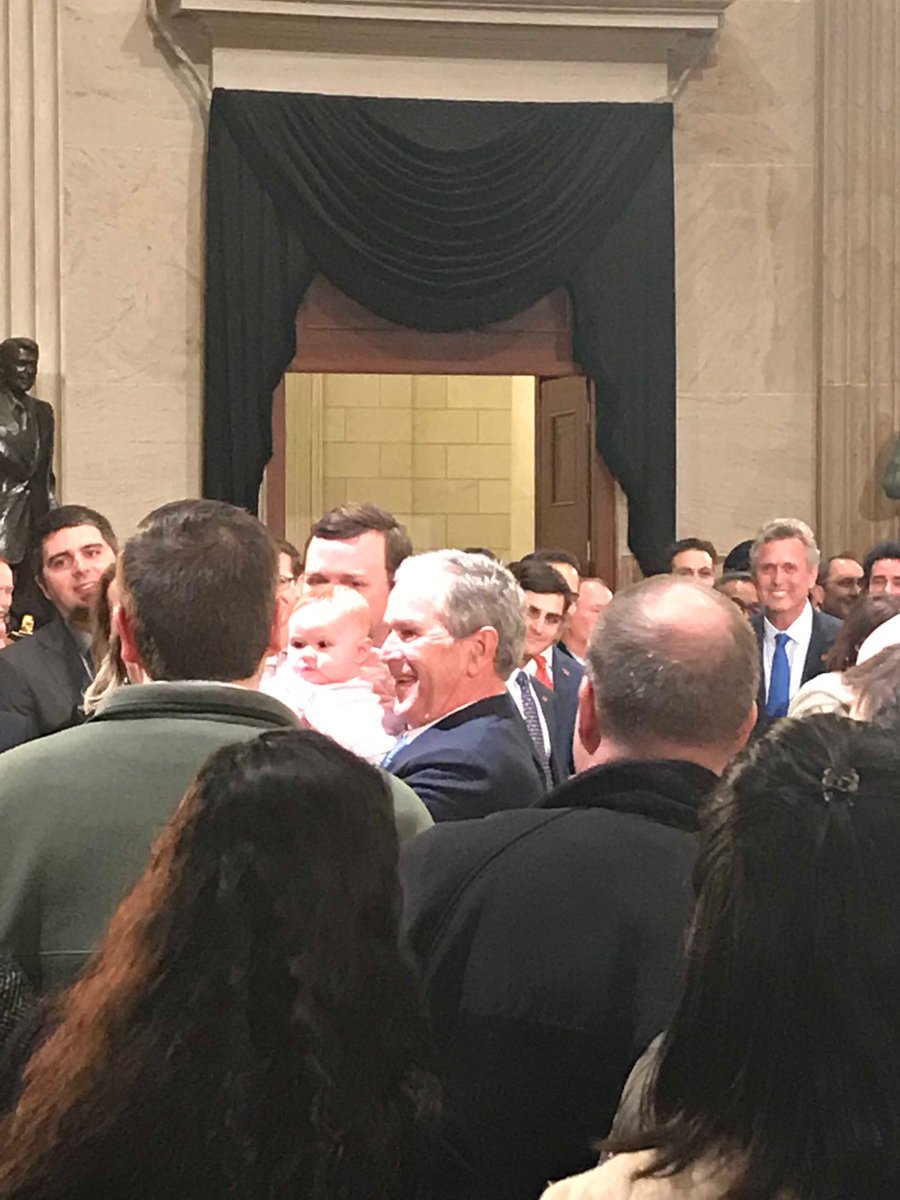 (3)
THIS was what I'd been waiting to see... 43's incredible sense of humor and down to earth way of connecting with people, that he got from both parents.