Wow. CDC reports of a huge superspreading event in 260 kids+adults from YMCA camp. ~1/2 children aged 6-10 positive. 44% aged 11-17 positive.
➡️
#COVID19
SPREADS IN KIDS.
➡️WHY NO MASKS WEARING?
...oh wait
@BrianKempGA
blocked mask mandate rules.
ajc.com/news/coronavir…
2)
Camp required a test <12 days before arriving & attempted "pods"
Masks required for staff but NOT campers
Clearly these measures not enough for control. And using the pods is akin to the cohorting that CDC suggested. This is likely not adequate.
3)
Here is the CDC report of the attack rates (incidence rates). Pretty uniform scores the board - if anything young adults lower risk likely because camp counselors wore masks.
cdc.gov/mmwr/volumes/6…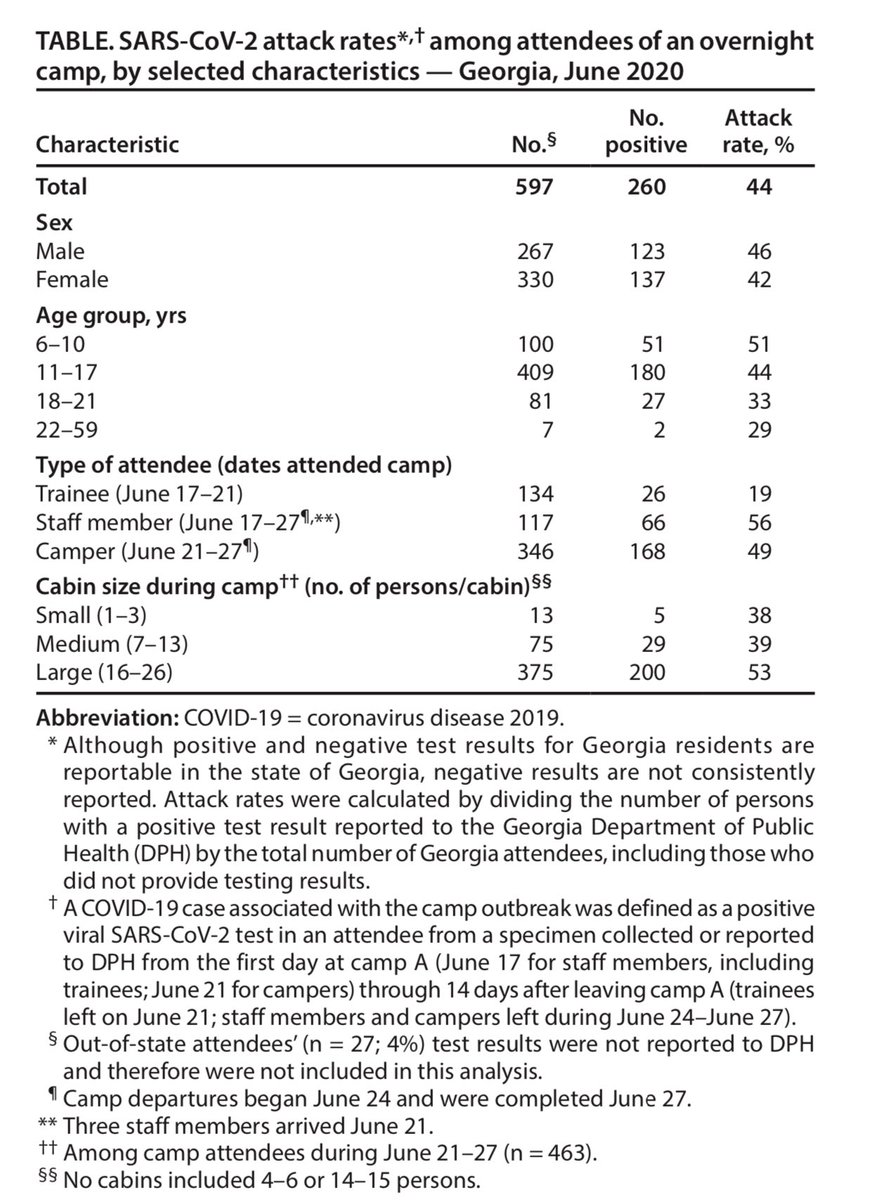 4)
"This investigation adds to the body of evidence demonstrating that children of all ages are susceptible to SARS-CoV-2 infection and, contrary to early reports, might play an important role in transmission"
5)
"Asymptomatic infection was common and potentially contributed to undetected transmission"
➡️ MASKS MASKS MASKS needed!
#Masks4All
#MaskUp
6)
"Relatively large cohorts sleeping in the same cabin and engaging in regular singing and cheering likely contributed to transmission (9).
Use of cloth masks, which has been shown to reduce the risk for infection (10), was not universal."