A VERY PATHETIC STORY
ACID ATTACK - HEAR HER STORY
This story of Miss Nkiruka Jane Nnaji who hails from Amorji Akpugo in Enugu State is a very pathetic and disheartening. She did not offend anyone, neither did she offend the god's.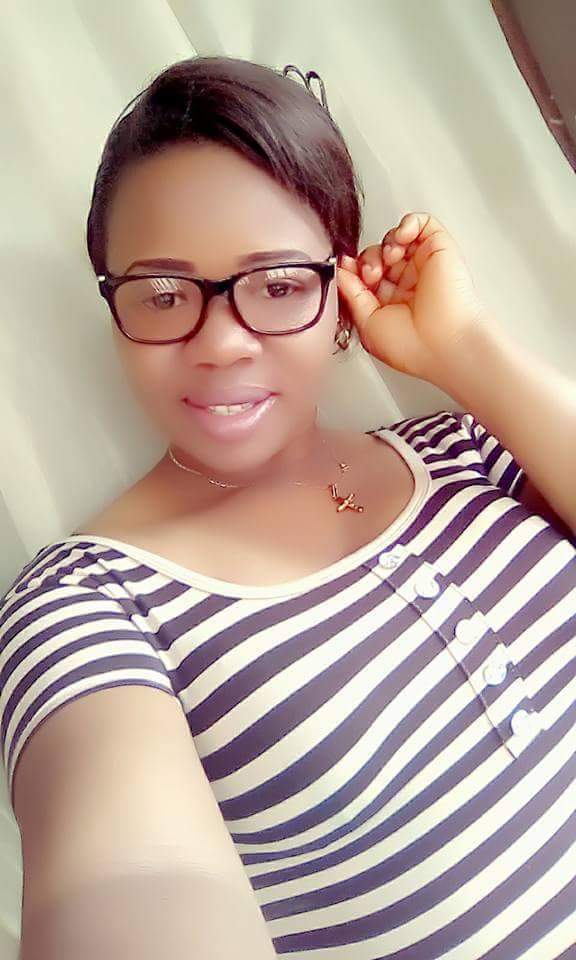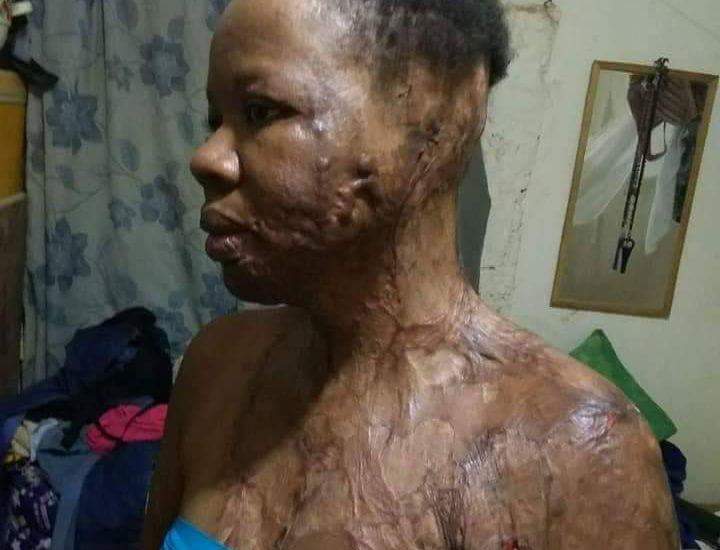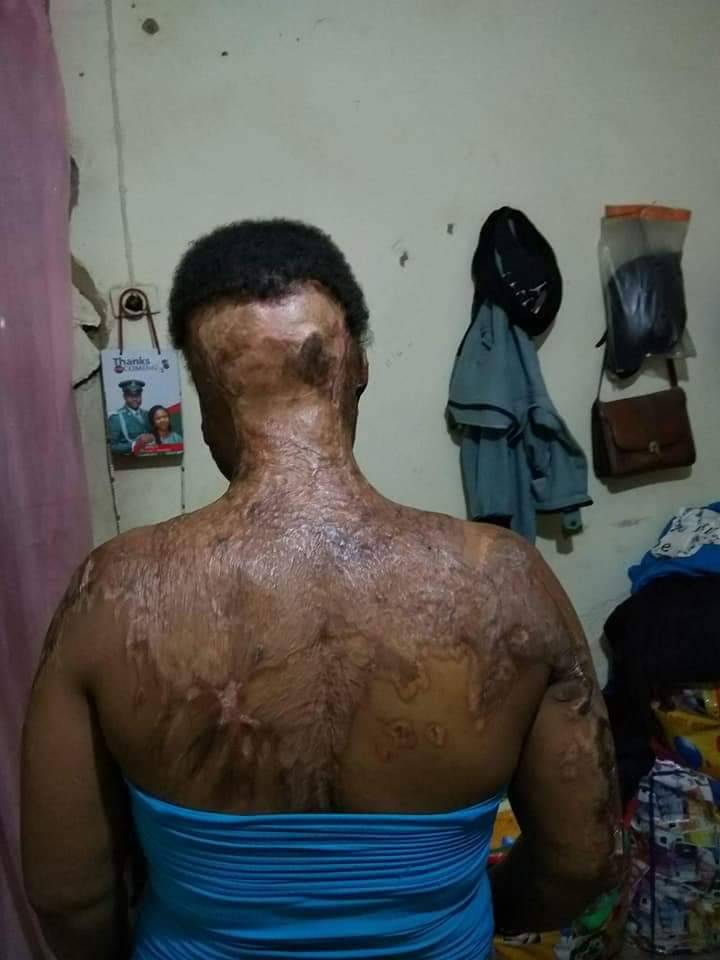 Jane graduated from the NNAMDI Azikiwe University Awka,in 2016 and was awaiting her youth service before she suffered the acid attack.

"It happened on April 11, 2017 in Portharcourt. After my graduation I went into cosmetic business; I got a very small shop where I was managing.
I was coming back from my shop that fateful day, at about 8:00 pm; I was walking to the house when I started hearing a male voice calling 'Chi-chi'. I thought it was somebody that wanted to toast me; I thought it was a way of attracting my attention.
"I didn't really give him any attention. When he kept calling that name I felt it could be a way of taking my phone or robbing me so I put my phone in my bag and in less than three seconds somebody tapped me on the shoulder."
That was the beginning of a life of agony and pain for a charming young school leaver.

"Immediately I turned, he poured the substance which was in a small container on me and I screamed. He ran away while I was screaming and shouting for help.
People came out, poured me water and eventually they took me to the hospital that very night.

"I was in the hospital in Portharcourt there for two weeks before I was referred to National Orthopaedic Hospital Enugu. When I went to Orthopaedic,
the next day they went on strike; I went into coma because then the wound had already been infected because the hospital where they took me wasn't a burns hospital. So they did not take proper care of the wound so it was bringing forth pus and was smelling.
"So I went into coma and was rushed to a private hospital,Hill-top; it was there I had two surgeries and stayed there for 35days after paying over N1m.

"I was taken back to Orthopaedic,by then they had called off the strike; it was there that I had the remaining three surgeries.
So altogether I have gone through 5 plastic surgeries in the cause of this acid attack.

"Eventually I lost the two ears; I still have a contracture on the neck, and then the left hand, and then the hair at the back.
"I was referred abroad for the remaining surgery; the ear reconstruction, hair transplant and then the contractual release. I wrote to some hospitals in the United Kingdom where they gave me a bill of N23m just for the ear reconstruction.
I decided to forget about them and I contacted India and they gay me N10m for the reconstruction of the two ears, the hair transplant, contractual release and a complete plastic hair surgery.
"So they billed me N10m.When they sent me their mail and the bill involved it wasn't something to be happy about because I cannot afford such amount. We have already spent so much; my aunt had to go borrowing; she took loans and now she is not earning salary as they are taking ..
back the money. All in her effort to make sure that I survive this attack."

Jane's parents are also not financially capable to pay the bills. Her parents live in Jos; her father is a retired soldier and is not working while the mum is doing nanny work in a nursery school.
Who could have done this to her?

I don't know because I never quarreled with anyone. If I had quarreled with anyone may be by now I may have arrested the person. So I don't really know. I take this to be a mistaken identity because the name he was calling wasn't my name.
My name is not Chi, or Chinyere or anything related to that. And the person didn't wait to see the face of the Chinyere he was calling. So maybe he took me to be Chinyere and poured me that substance.
THE SUSPECT WAS CAUGHT:

Even that very night they say they caught the person.But they thought he stole my phone because they heard me screaming. They saw him with an android phone and they confronted him accusing him of having snatched the phone from the girl that was screaming.
He said no it's his phone. They said ok, if it's your phone, call the number. They dialed the number and it rang and they gave him back the phone and he left. So it was while I was in the hospital the person brought the number to me. I called the police and ...
gave my statement but they asked me to pay N70,000 to track the number alongside other expenses. I didn't have much money and I needed even more for my treatment so couldn't raise the money. After my statement they left and I didn't hear from them again till today.
Upon her condition, Jane has refused to question God. "I know my God has a reason for whatever happens. He is still my God and has seen me through even when doctors gave me 30% chances of survival. I am grateful to Him for keeping me alive."
SHE NEEDS FINANCIAL HELP:

I am soliciting for funds.
i am begging the public and the government in any way they can assist me so that I can be able to go for this surgery.This surgery is just my life. I know I will not be ok,but at least after the surgery I will be near normal.
I will be able to have my ears back and the stiff neck will be released. At least I can have myself back and then know what to do with my life. All I am pleading is just a way of helping me.
I am really pleading and soliciting for this fund so that I will be able to go for the surgery in India."

Contact Jane: 07030863802
MY CONCLUSION:

Whether it's mistake in identity, Or this lady was the REAL target, my question to the person that did this to this lady is "IF IT WERE YOU, HOW WOULD YOU FEEL?"
The person that did this to this poor lady, if he is Caught now, he will attribute it to 'DEVIL WORK'.
Regardless of her offence, she does deserve this. No body deserves this.
This is really Evil.

Ironically for the person that did this, He Can NEVER make HEAVEN! Except he goes and apologies to this poor girl (Restitution).
Dear Youths,

Regardless of the Misunderstanding you had with you Boyfriend/Girlfriend/Or even an Ex, NEVER you try using Acid On him/her.
Even if the person Snubs you,Or hurt you by quiting the relationship,NEVER USE AN ACID On him/her.
Even if u are hired to do it, DON'T DO IT!
Remember, there is Law of Karma!
And whatever you do to someone that causing him Or her pain, Will Surely Boomerang back to you (if not on you, your Children will suffer for it...And even your Children Children).

So, Stop being an instrument in the hands of the Devil.
Mind you, this advice is not only for those who using Acid On people. It also apply to those into Kidnapping,Cultism, Ritual Killing, Hired Assassin,Arm Robbers, Rapist etc, you all should desist from it!
If you are into any of the above crime, PLEASE CHANGE YOUR WAYS FROM HENCE.
Lastly,
This Election Period, DONT ALLOW ANY POLITICIAN TO USE YOU AS POLITICAL THUGS!
Remember, THEIR CHILDREN are all abroad living an Utopian live.

Ponder on these:
How many of our Politician Children do you see on their Parents Political Rally during Campaign?
And How many of their Kid do you see online defending their Parents?
Rather, it's we Poor Nigerian Youths that will fighting, defending and Killing ourselves because of this same Politicians.

God Forbid,that I will die for any Nigeria Politician, Amen
I pray same for you all too
And as those of you into Crime, turns a New Leaf, Every good thing that have been eluding you, shall begin to come your way; Unlimited Favor, Break Throughs, Good Job etc,Amen
Let's help that lady with Acid burn, Please🙏
#NGU
#MovementForTheEmancipationOfNigerianYouths
(MENY)
To Help Nkiruka Jane the Acid Attack Lady, This is her Details and Twitter Handle:
Bank Details:
0101860562
Nnaji Nkiruka Jane
Diamond Bank
Tel. number: 07030863802
Twitter Handle :
@Nkiruka_nnaji
Let's Contact and Support her,Please
God bless & replenish Our Accounts