Consider this graph from
#NARCAN
prescribing info (ignore top 2 lines). 0.4mg IM (vial+syringe) achieves lowest peak level...but it still works & has saved countless lives. 2mg IN (prefilled+MAD) achieves higher peak, & 4mg IN (NARCAN) achieves highest peak.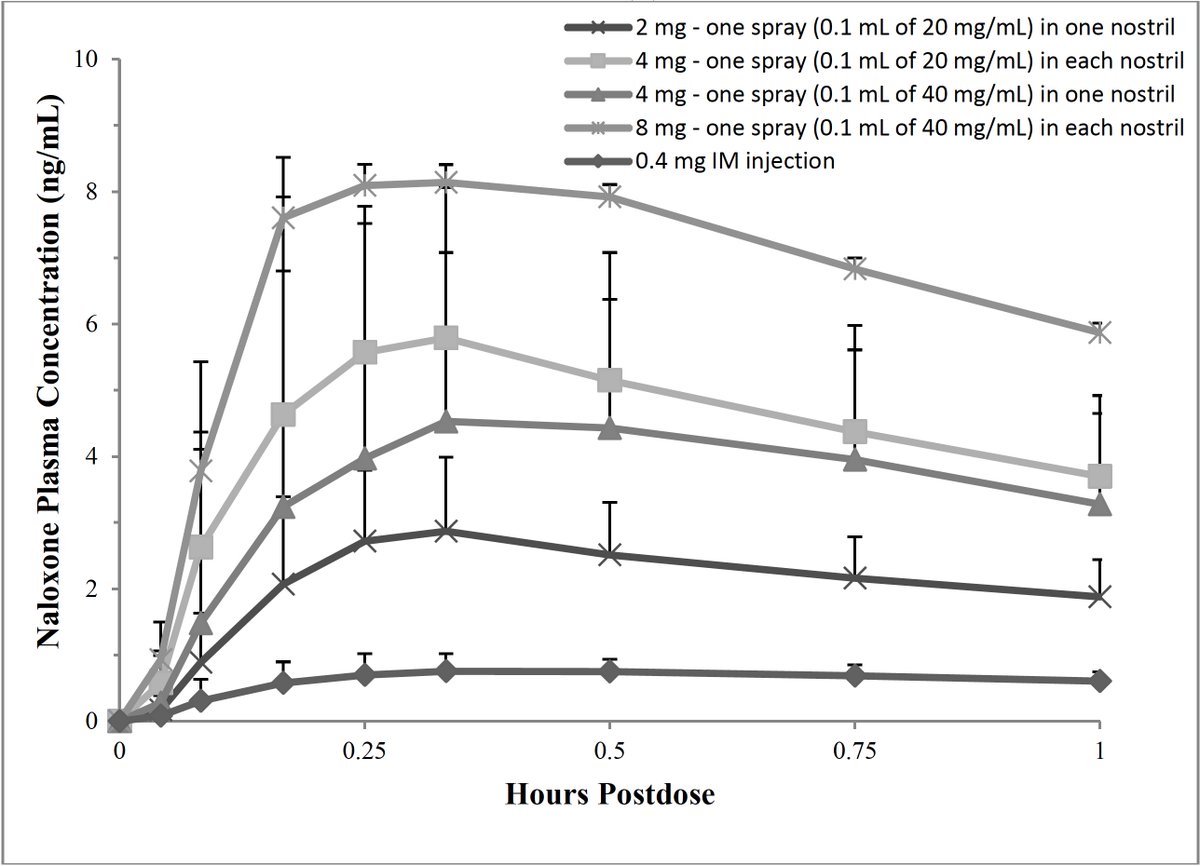 High peak dispels theoretical concern for insufficient effect & extended duration supports argument it may be ideal for populations unlikely to call 911. Same case can be made for
#EVZIO
2mg IM (top line) which achieves highest peak w/longest predicted duration.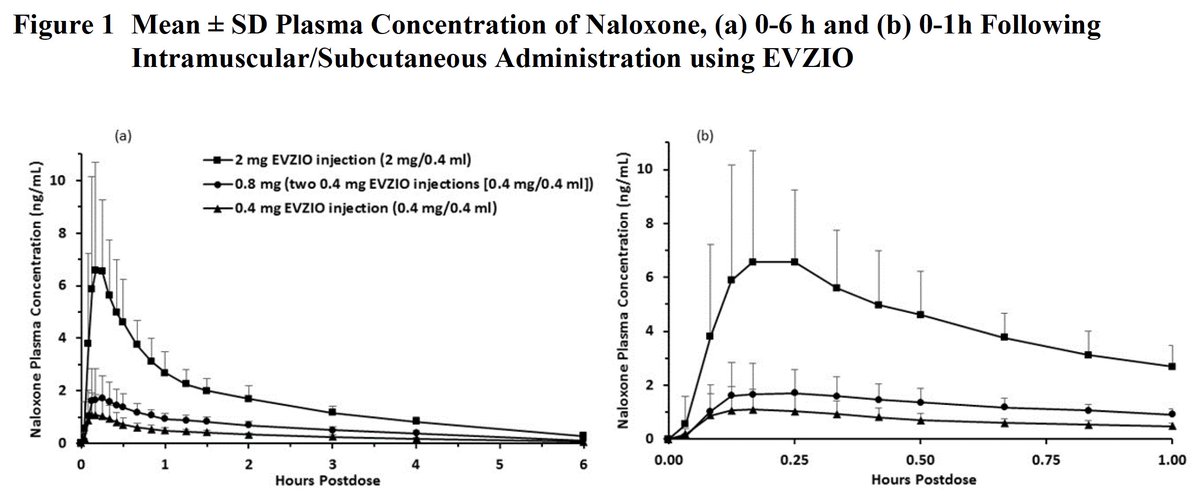 Some leading harm reduction experts (e.g. Eliza Wheeler
@DOPEproject
) argue against use of these high-dose
#naloxone
formulations due to substantially greater risk of inducing severe & protracted withdrawal symptoms. That is clearly a valid concern that requires further research.
*NOTE* I don't know if the 0.4mg IM dose in NARCAN PI is vial+syringe or auto-injector, but it shouldn't matter. The 2mg IN dose came from concentrated spray which is not the same as prefilled+MAD. Due to volume & drainage issues, prefilled+MAD might result in lower plasma level.