Sick sick sick. 42 rooms, 30 motels, 800 videos, 1600 victims. Hidden spycam sex broadcasts sent live to website with 5000 members.
Resurfacing the below. Molka spycams really are everywhere in South Korea.
The Sun has covered the latest sex spycam scandal in South Korea, quoting my above viral tweet. This problem is literally killing women in South Korea: 50% of victims have had suicidal thoughts. We need to talk about it.
thesun.co.uk/news/8680942/g…
Local districts, cities and towns are all saying they will eradicate the problem and sweep public toilets for
#spycams
. Seoul's subway has these anti-
#upskirting
warning messages on safety screens: "HANDCUFFS IF YOU SNAP" but let's be honest, these hidden cameras are everywhere.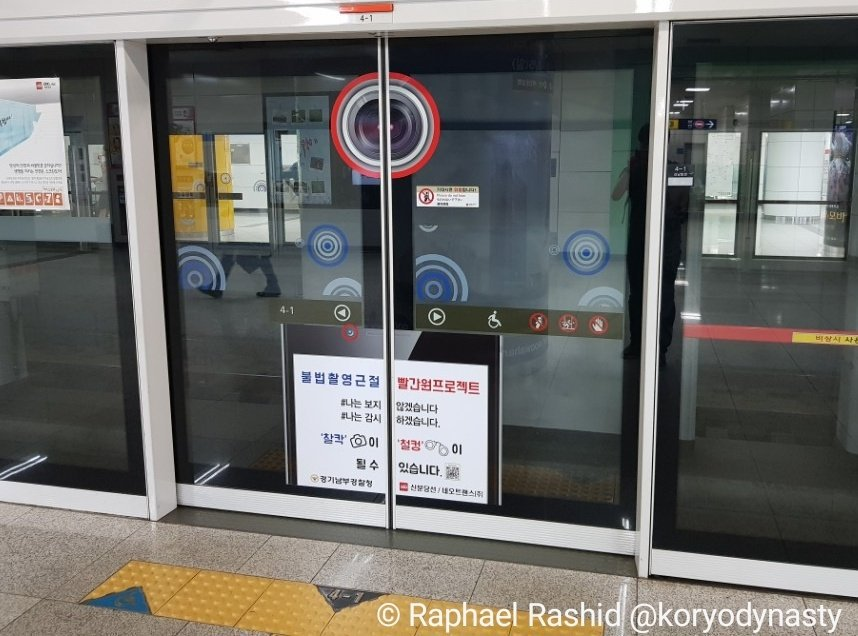 This Seoul subway poster also reads "This is spycam zero zone. IF YOU SNAP A PIC, WE'LL SNAP THE HANDCUFFS ON". Unfortunately, the subway is not the only place where you'll find
#molka
spycams. Toilets, motel rooms, where can women feel safe?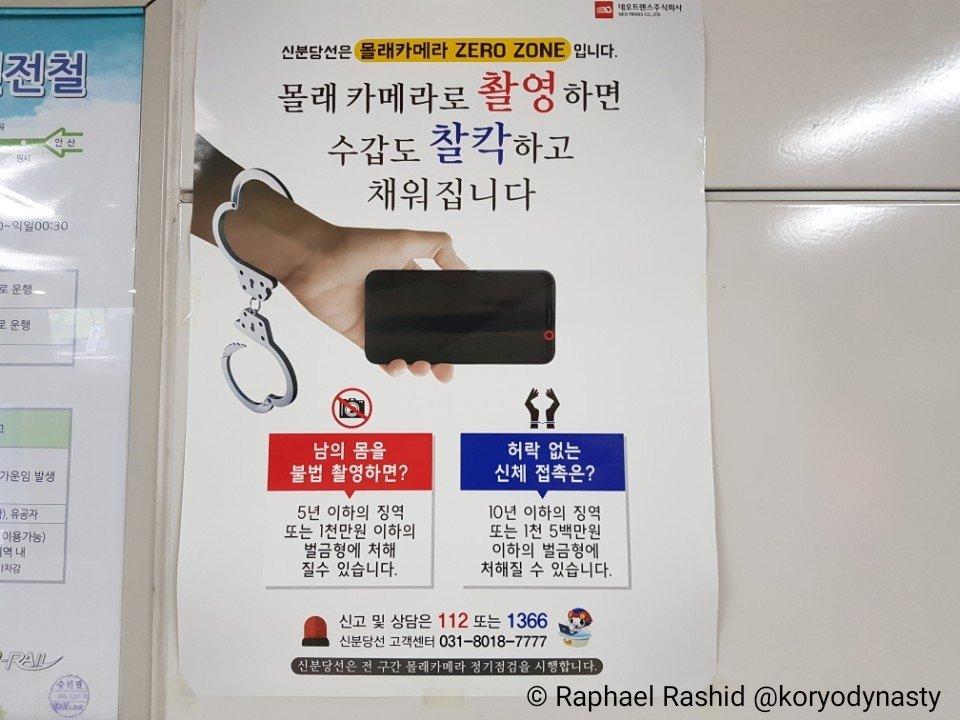 Even female high school students cannot study without the fear of being snapped, like this case involving a pervert sticking a phone under a desk in a study room, the video broadcast live to another device. He only got busted because the phone got unstuck.
The
#spycam
porn epidemic in South Korea is so great that some toilets (male toilets included) come with these stickers certifying them as spycam-free, having been inspected for these tiny intrusive devices.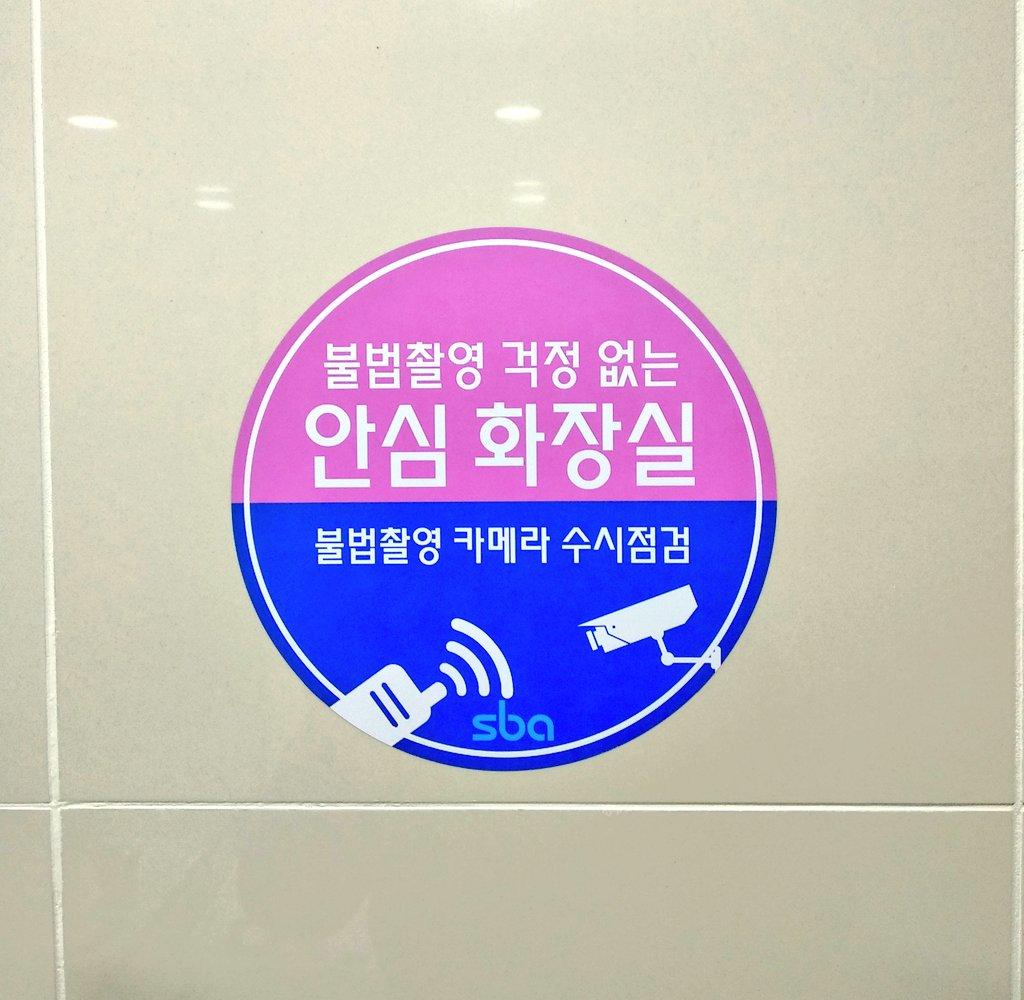 This comes back to the protests over the summer here in Seoul. Thousands. Tens of thousands of women demanded change. Enough's enough they said. But has anything really changed?

No, not even your beloved oppas give a flying f*ck about women's dignity. Any
#kpop
fan trying to defend the likes of Seungri or Jung Joon-young are deluded
It's sad that you can now even buy "spycam detectors"... useful in meeting rooms, hotel rooms, swimming pools, bathrooms, and lecture halls.
아 슬프다 이런 것까지 사야돼?
#몰카탐지기
#몰카왕국
search.gmarket.co.kr/search.aspx?se…