8.
#4. Those from the
#Qanon
movement knows that Trump and Q are tightly linked together. Did Trump post any remarks on PLATFORM? Yes he did!!! What is a "NEW AND UPDATED PLATFORM"?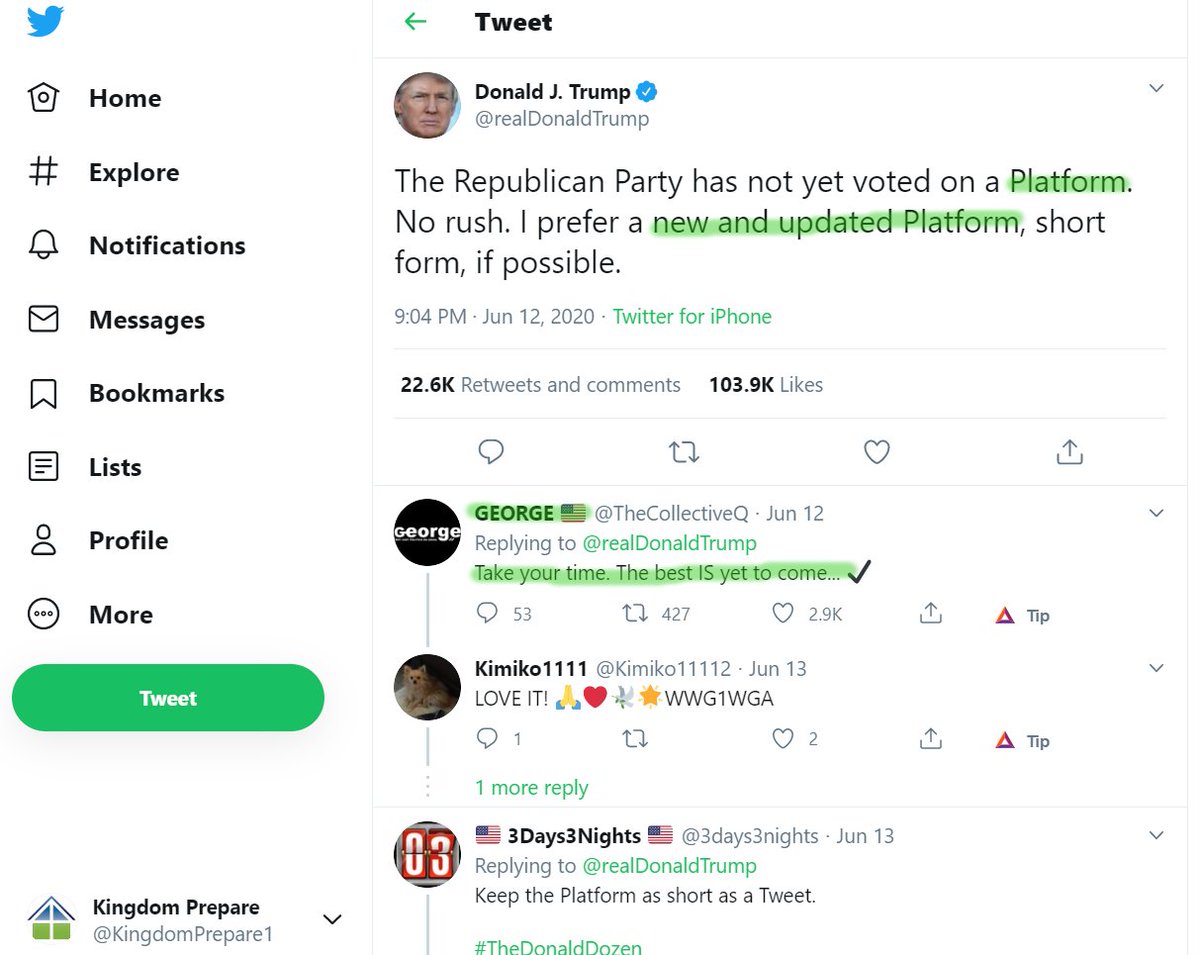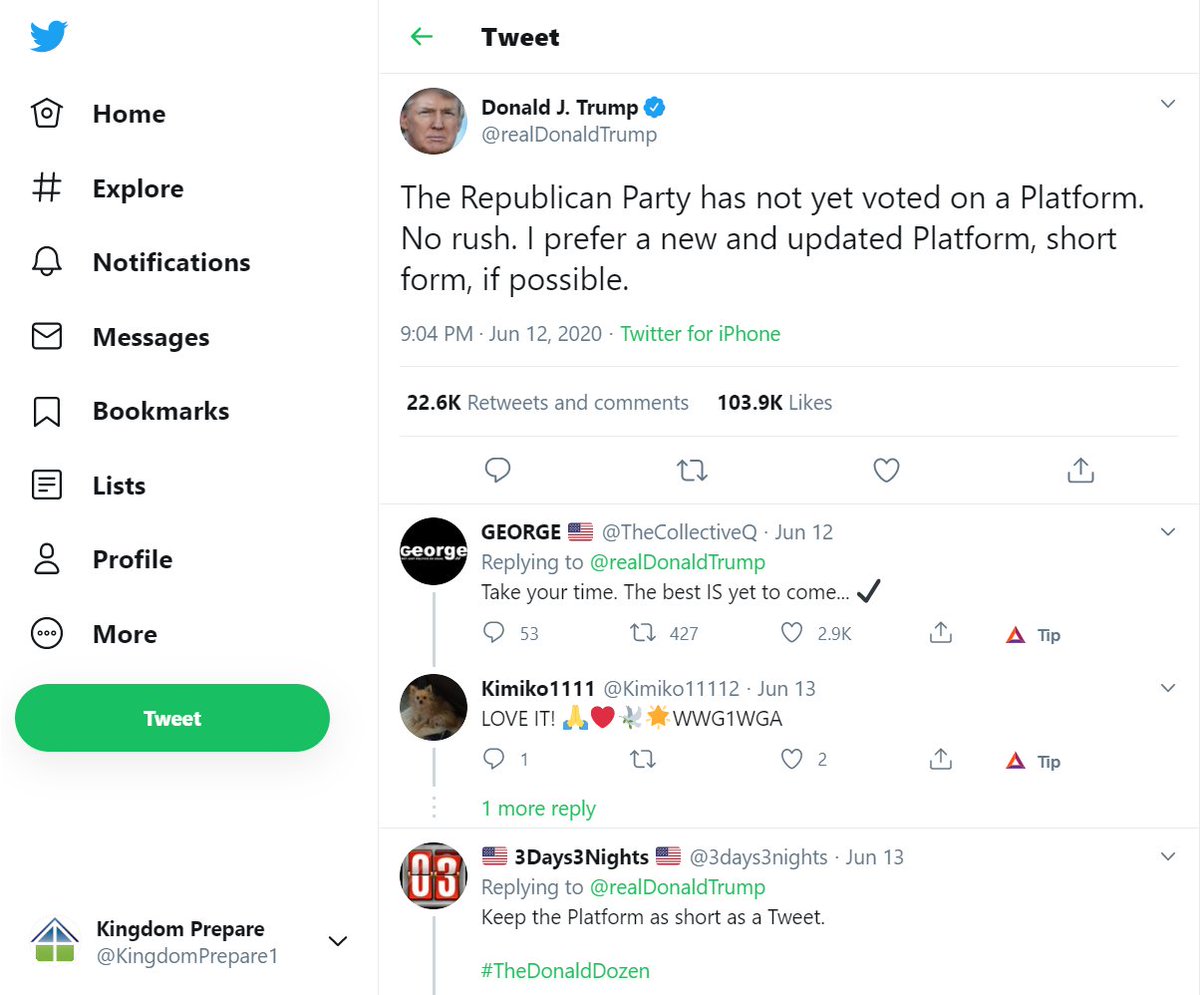 9.
Remember the definition of PLATFORM. Maybe Trump is NOMINATING a NEW VP, an UPDATED VP.
11.
Do you believe now??!! I have presented enough evidence. You have more than you know. Future proves past. Q.
#QAnon
#QArmy
#WWG1WGA_WORLDWIDE
#WWG1WGA
#Trump2020NowMoreThanEver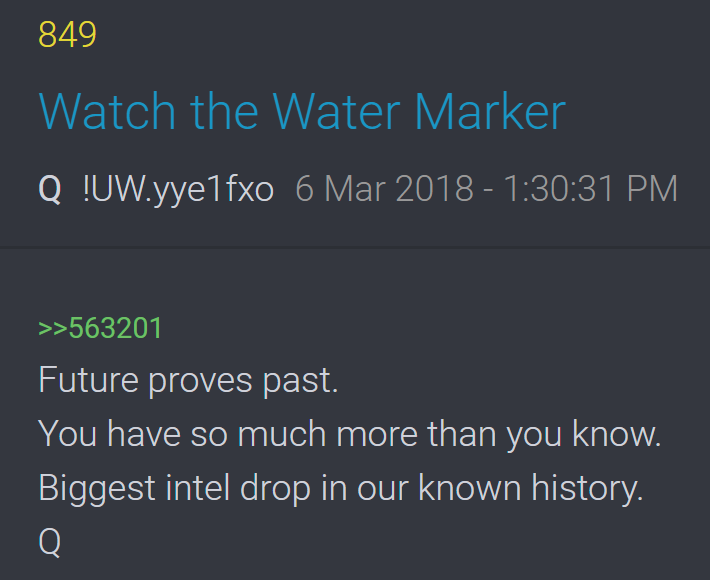 12.
See my earlier posts. Check timestamps
Post #17 B i d e n is the trojan horse
13.
Post #38 Vice President [M] [O]???