Every elected official must be forced to announce to constituents what they consider an "acceptable" daily number of preventable gun deaths.
2/
If the number is above 0, they should be recalled from office. If the number is 0, they must list the votes they cast to reach that goal.
3/
The Second Amendment *is not a suicide pact*. The Founders neither anticipated nor endorsed automatic weapons in the hands of civilians.
4/
Banning assault weapons has nothing to do with banning lawful hunting/gaming—just like banning murder doesn't mean banning R-rated films.
5/
It is *not* an unreasonable litmus test to say a politician should not hold elected office unless he or she works to prevent mass murder.
6/
The legality of semiautomatic rifles and high-capacity magazines means "assault weapons" *are* legal. Pols who say otherwise are *liars*.
7/
SCOTUS "strict constructionists" *should* say government can ban any weapon with a firing capacity greater than the max capacity in 1791.
8/
If your elected representatives look at a chart like this one and see coincidence, they're too *stupid* to hold elected office. Period.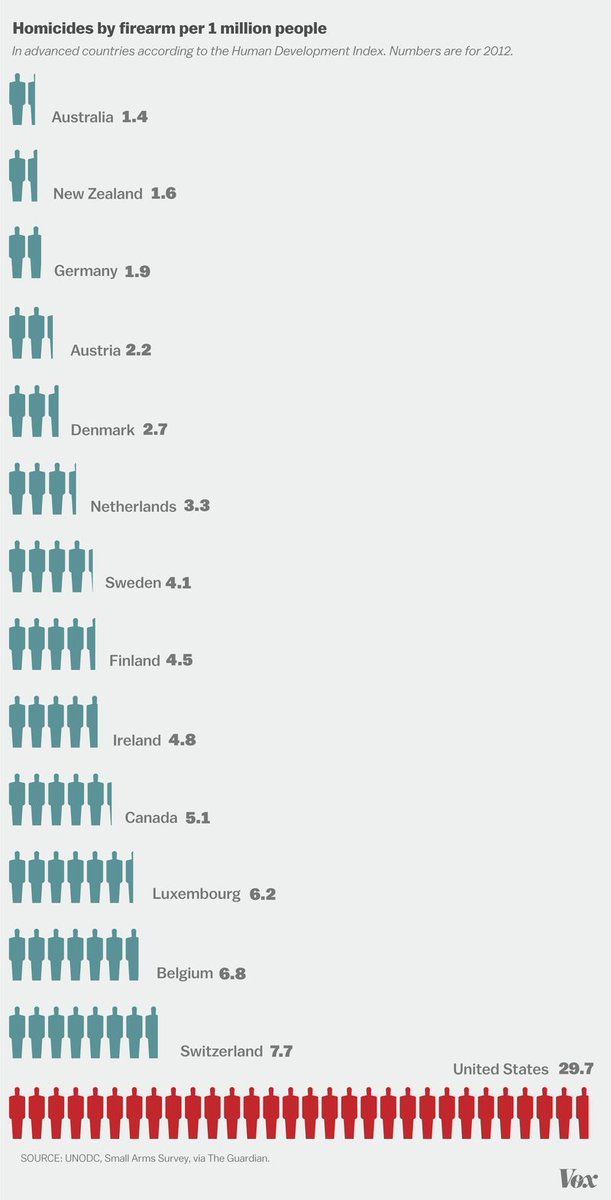 9/
Sadly, there's nothing the current president can say that can console America. To console a nation, a leader must have integrity himself.
10/
And yes, those who say we should wait to discuss gun violence until after the nation is focused on something else have ulterior motives.