#NeuroThursday
may have grown sporadic under my sciencejob deadlines, but it's back this week! Thanks to
@tithenai
, we shall discuss "the choke:" when you freeze up on something that should be precisely your area of mastery.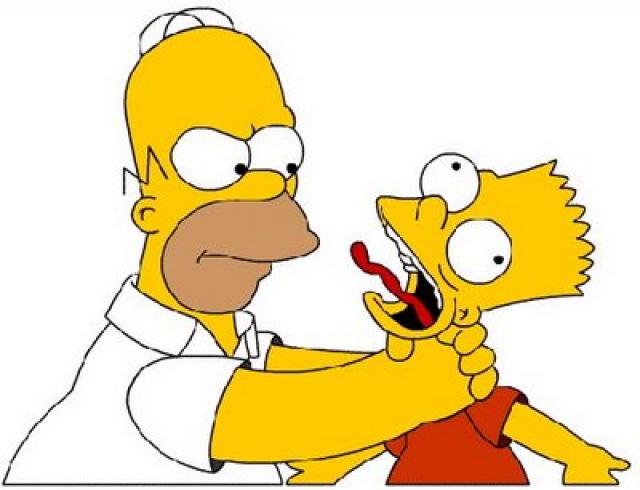 We've all experienced some form of this. You have to explain your process, and no words come. You have to perform (on the stage, on the pitch), and everything locks up. Once it begins, it's self-perpetuating: hard to un-choke while you're panicked about choking.
There's a fair amount of scientific research on this, from sports-science and psychology. But in some ways, the explanation is so simple, it's something we've already covered here: skill memory.
You, loyal reader, (now) know that conscious memory and skill memory are different things. But this division runs deeper, and clearer: it's anatomical, too.
Complex learning and control happens up in the cerebral cortex, the brain's classic wrinkly surface. It's the fanciest and most-famous (and most-human-specific) part.
However, highly-trained autopilot things don't use the cortex as much. The cortex still plays a little role, but the main deal shifts down elsewhere in the brain.
(That "elsewhere" is mostly the basal ganglia, a distributed bunch of bits that play a role in nearly everything. Notably action selection, whether that means movement choice or motivation/reward.)
Essentially, "thinking about it" movements are run differently from "not thinking about it" movements.
(I talk a lot about "movements" here, but the same principles likely apply to other skills and ideas. Most of the research is in the movement domain. Like I said: sports science!)
This "thinking/not" division is clearest in research on expert athletes. If you make people multitask while they hit baseballs, expert batters do a better job of maintaining their performance (i.e. get less distracted). Their batting is more automated!
So, experts are harder to distract. Duh? But there's more to it. If you distract the baseball expert by making her *analyze* her swing, that interferes with her performance MORE than it would a non-expert!
What does this mean? The more expertise you have, the more automated it is - and thus more separate from conscious and analytic properties.
And that's one way to choke: analyze when you should be acting. Because these are separate systems, all your expertise on the one side is no help - or even harmful - on the other.
Now, at the start of this thread I told you it was all about conscious-vs-skill. Which is true. Sortof. But it's only half the story.
One reason why that "consciousness/skill" distinction matters so much is *attention*. Our brains can only handle so much at a time - and that amount is way lower than we think.
Our attention is very limited in space and time - especially (but not only) for our consciousness.
(It often feels otherwise, and inaccurately so! For example, you don't have color in your peripheral vision, but it takes work to notice that. But that's a topic for another week.)
The real functional distinction between conscious movements and autopilot movements is attention. Do we need to attend to every step, or can we attend to the whole, and let the process flow?
This is why abstract guidance ("be more fluid!") is useful for experts, whereas explicit instructions ("hold your left hand higher!") is more useful for beginners. Beginners have to separate the steps, experts have a kinda-self-contained autopilot unit.
And what does it mean to break an autopilot procedure up into a step-by-step process? It means disrupting the automaticity. If you start staring at the trees, you lose sight of the forest.
So there's your
#NeuroThursday
takeaway: expertise means automaticity. Try to break your big fancy process into parts, and they stop flowing together - and lo, you choke.
This content can be removed from Twitter at anytime, get a PDF archive by mail!
This is a Premium feature, you will be asked to pay $30.00/year for a one year Premium membership with unlimited archiving.
Don't miss anything from @BenCKinney,

subscribe and get alerts when a new unroll is available!