#Sterlini
: "
#Axini
, wanna try this together thing again? We could both be dark matter!"
Axini: "I dunno, you were mean last time. I'm a good dark matter candidate too!"
S: "I know. Let's try!"
A: "You CAN'T bully me around anymore, got that?!"
S: "okay I'll be good! MAAAYBE."
Not quite there yet, but they've gone from squabbles to just sniffing each other intently! The quest to reunite the
#darkmattersisters
continues.
#Progress
I posted that video after about 30 minutes of me removing the barrier and a couple of squabbles. This is what's happening right now! 😀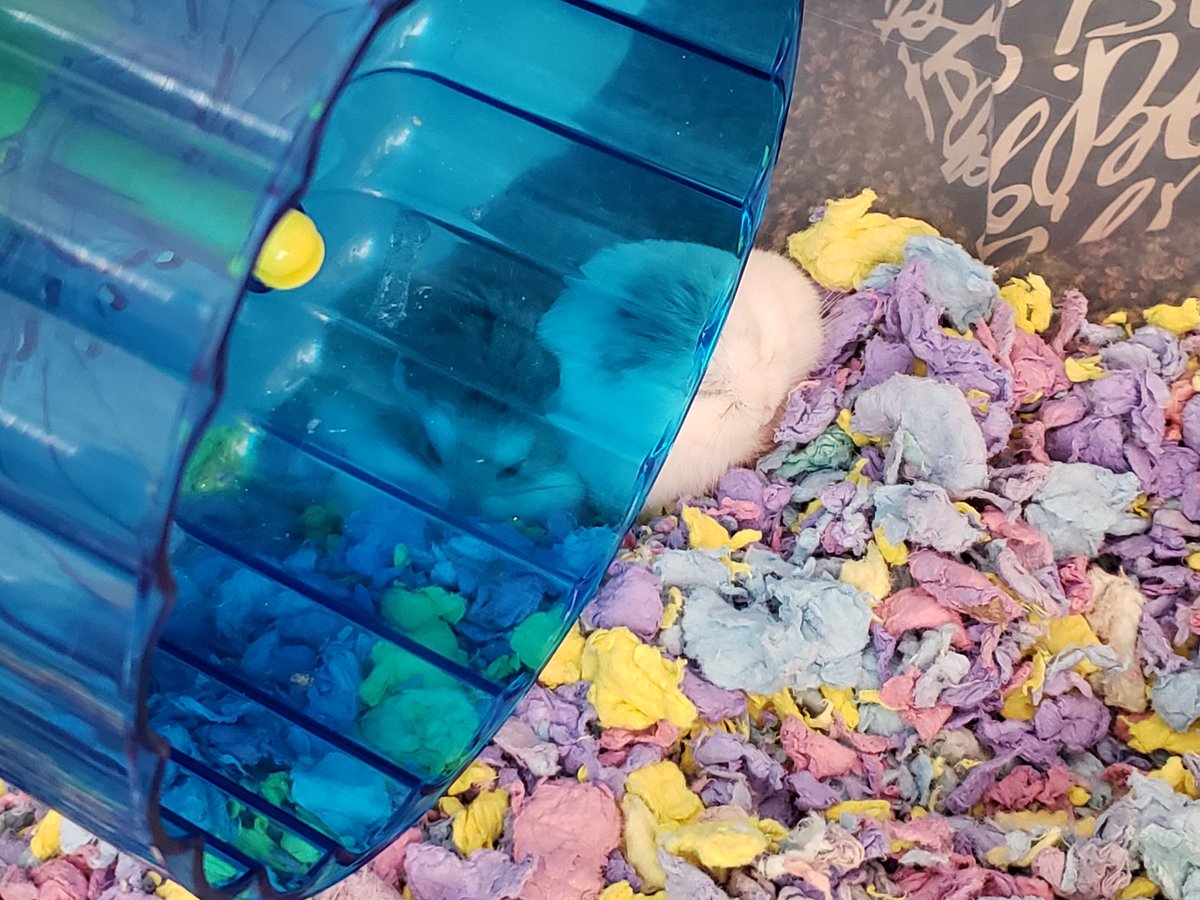 So, moral of the story: if you want a
#hamster
pair, you likely won't find a cage big enough, so make one out of a BIG BIN. If you want a trio, way bigger bin! They need the space. (Of course this is premature, but I'm kinda overly excited here 😅)
Of course, genders should match (or you'll have a hamster zoo), and you *cannot* pair of Syrian hamsters (the classic "teddy bear" hamsters). Dwarf hamsters can be paired, but you need to look into each of the types as some are better at pairing than others. Robos work great! 🙂