A lot of people are talking about college admissions right now, and whether they reflect true meritocracy.
But what's the point of educational meritocracy in the first place?
WHY do we identify our most capable students and throw resources at educating them?


If we're not funneling our most capable, talented people toward USEFUL WORK once they graduate, why bother with educational meritocracy in the first place?


People spend so much time and effort getting into top colleges, and then so many top college graduates go into...the finance industry.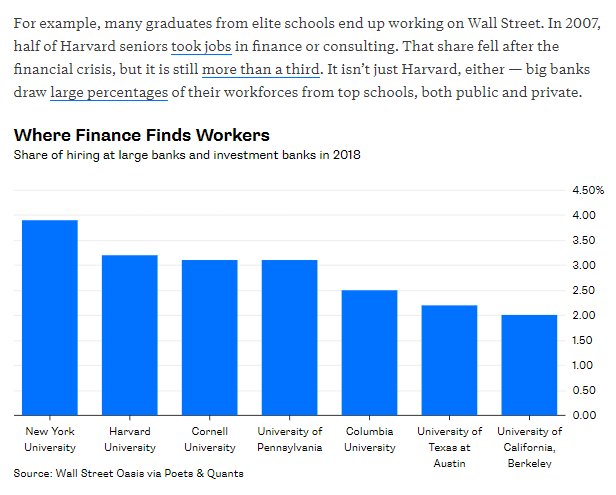 There's a lot of waste and rent-seeking in the finance industry.


I've seen some of the most brilliant human beings I know get their PhDs and go directly into high-frequency trading, or a Goldman Sachs quant department.

What's the point of meritocracy, if that's where it ends?
Meanwhile, the rest of the American economy is getting taken over by big dominant "superstar" companies.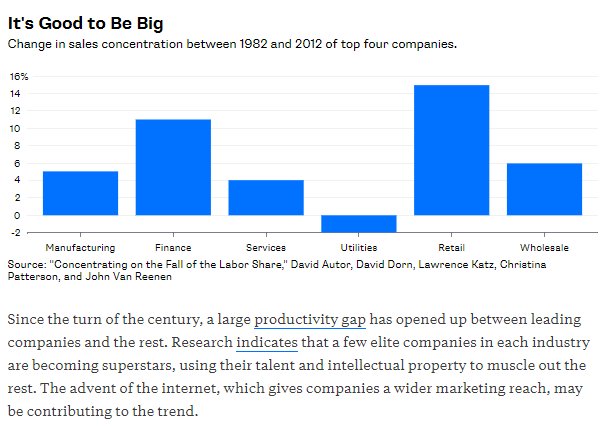 "Superstar" companies tend to recruit the best and brightest.
But are they just spending their brilliance thinking of new ways to kill the competition? Raise prices, lower wages, and reduce the dynamism of the U.S. economy?
That's a waste!


Meanwhile, our civil service and our teaching profession are getting STARVED of talent.


If the U.S. economy isn't doing a good job allocating talent, educational meritocracy is a pointless rat race.
Instead of arguing over how perfect the educational meritocracy is, we should focus on fixing our broken system of allocating talent.
(end)