#TheGreatWomenOfIndia
#RealIcons
#AhilyabaiHolkar
#WomensDay
In latter days from Brahma came,
To rule our land, a noble dame,
Kind was her heart and bright her fame,
Ahilya was her honoured name," - Joanna Baillie in honour of one of the greatest Maratha woman rulers, Ahilyabai.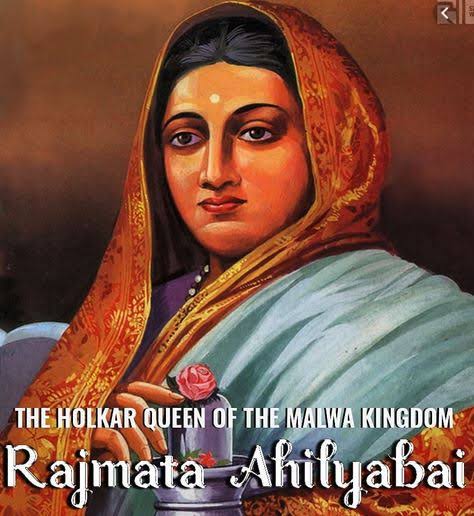 Ahilyabai Holkar was born in the village of Chondi in Jamkhed, Ahmednagar in 1725. She was fondly referred to as Rajmata. She was the Holkar Queen of the Malwa kingdom. Her father, Mankoji Rao Shinde, was the Patil (chief) of the village.
Her father home schooled her. She was married to Khanderao Holkar in 1733 at the age of 8. Her husband was killed in the battle of Kumbher in 1754, leaving her a widow at 21. Her only son, Male Rao Holkar ascended the throne under her regency. He too died on 5th April, 1767.