Thinking of people in prison as criminals turns ACTS into IDENTITY. My classmate
#BryanStevenson
says we're all more than the worst thing we've done. DOJ research shows even those who commit crime at highest rates naturally age out of criminal behavior beginning at 35.
#JustMercy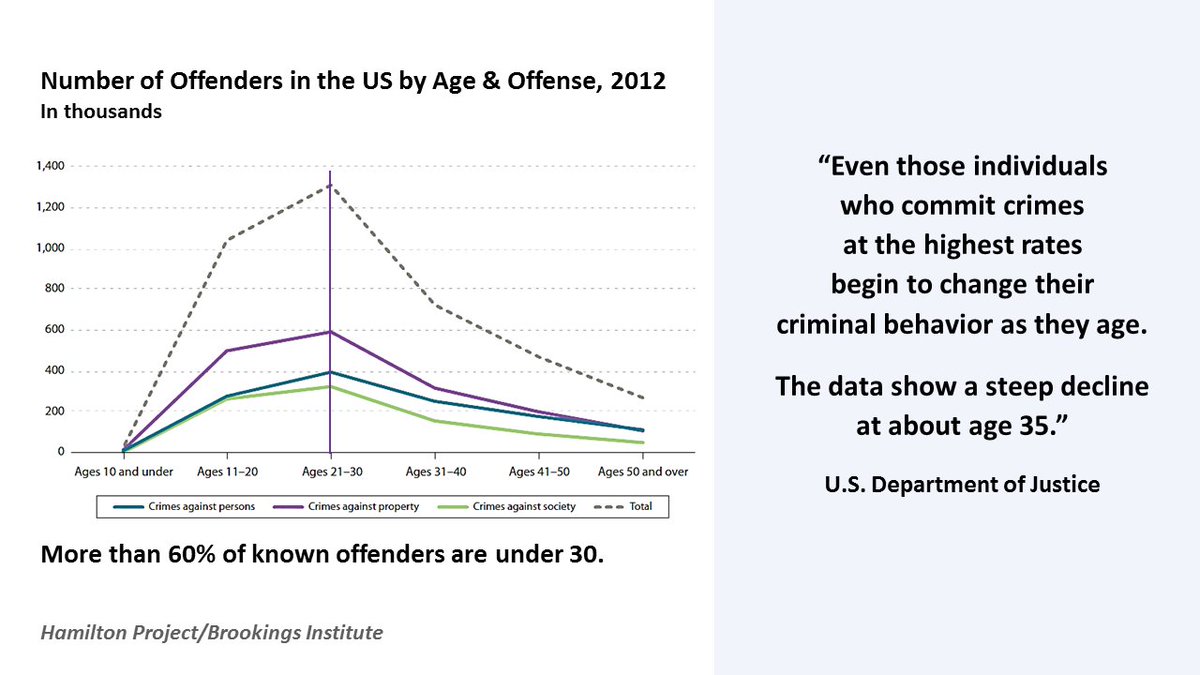 We should hold people accountable. But long prison sentences make us LESS safe, acc'g to peer-reviewed research, which is the gold standard for life/death decisions in medical care. Why not so in life/death decisions about public safety & incarceration?
Research shows that what's good for people IN
#prison
is ALSO good for keeping people OUT of prison because it reduces crime, according to US Dept of Justice report "5 Things about Deterrence."
nij.ojp.gov/topics/article…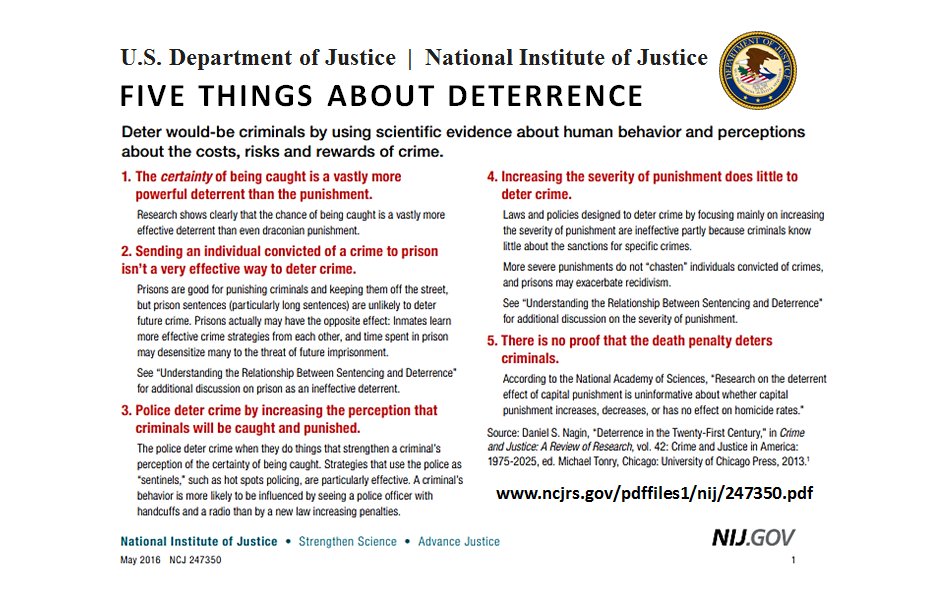 1>"Increasing the severity of punishment does little to deter crime." Research "shows clearly that the chance of being caught is a vastly more effective deterrent than even draconian punishment."

Excessive sentences & increasing reliance on no parole is counterproductive.
People don't look up penal codes before committing crimes. They look for cops.

2>"Police deter crime by increasing the perception that
criminals will be caught & punished. Strategies that use the police as 'sentinels,' such as hot spots policing, are particularly effective."
"A criminal's behavior is more likely to be influenced by seeing a police officer w/ handcuffs & a radio than by a new law increasing penalties."
We send more & more people to
#prison
for longer & longer periods--many for life--when handcuffs & radios would work BETTER.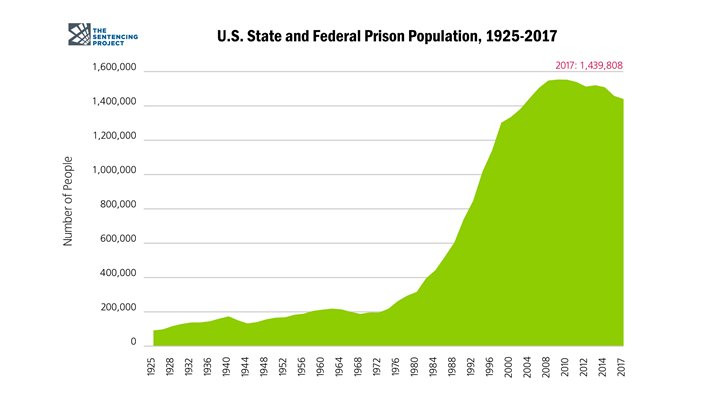 3>"Prison sentences (particularly long sentences) are unlikely to deter future crime. Prisons actually may have the opposite effect: Inmates learn more effective crime strategies from each other, & time spent in prison
may desensitize many to the threat of future imprisonment."
Again, research shows that "
#prison
can exacerbate, not reduce, recidivism," according to the US Dept of Justice.
A large review of studies found incarceration has a null or mild impact on the likelihood a person will commit another crime compared to non-custodial penalties.
4>"Research underscores the more significant role that certainty plays in deterrence than severity — it is the certainty of being caught that deters a person from committing crime, not the fear of being punished or the severity of the punishment."
"Effective policing that leads to swift & certain (but not necessarily severe) sanctions is a better deterrent than the threat of incarceration." There's NO evidence that the "deterrent effect increases when the likelihood of imprisonment increases."
Research shows penalties that do NOT include
#prison
are effective in deterring crime without the excessive cost in human lives & tax dollars better invested in improving education & healthcare and reducing hunger, poverty, & inequality, all of which increase public safety.
I've been a volunteer
#prison
educator for 6 years. I've learned a lot from my students, all of whom were sentenced to death in prison as teens, some at 13. Some of my kids are represented by EJI, founded by my old friend
#BryanStevenson
.
2019 HBO doc "True Justice:
#BryanStevenson
's Fight for Equality" is as informative as it is inspiring. I love hearing Bryan play the piano, but my favorite part is at the 1 hour mark when my kids scroll across the screen.