Social Upliftment - Check
Individual Empowerment - Check
Promoting Gender & Social Equality - Check
Providing Free Education & Healthcare - Check
Erasing Social Inequalities - Check

If all these does not qualify Sadhguru as a leftist, I do not know what will! (2/n)
Here is my post on why I consider India's spiritual gurus as the true
#leftists
and why TM Krishna is completely wrong.
Unlike Mr TM Krishna, I am presenting only logical arguments without resorting to name calling or abuse. (3/n)
bit.ly/LeftistGuru
On spiritual front, Sadhguru's thought is that adhering to Dharma has to come out of personal experience from transcending human limitations and holding oneself like a mother to the whole world. Can there be a more
#liberal
thought than this? (4/n)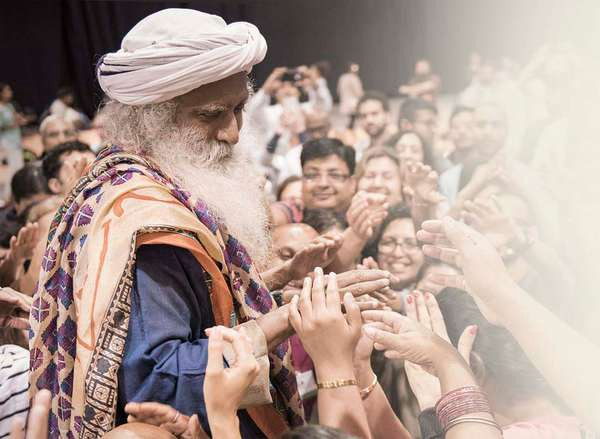 The
#EducationForAll
ideal of leftists has been upheld by Sadhguru's Isha Vidhya schools with more than 5000 rural children in TN and AP studying on scholarships with FREE, very high quality, English medium, computer-based education for over two decades now. (5/n)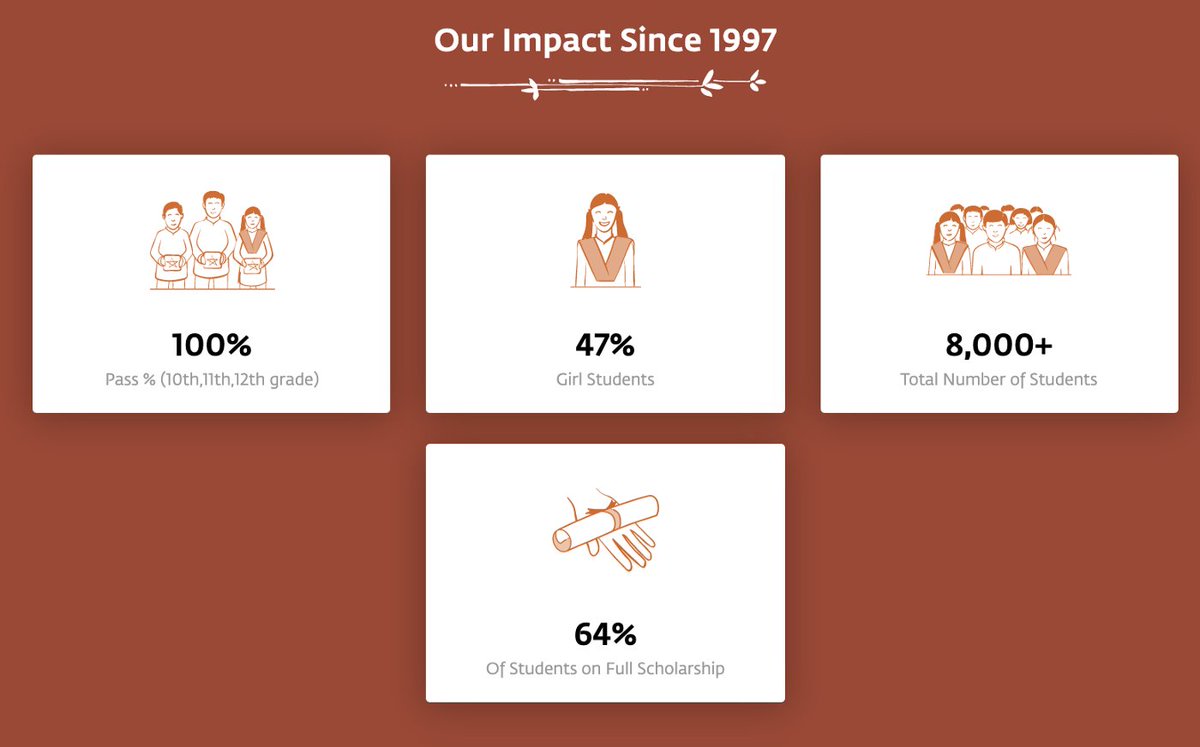 Isha's rural health clinics and rural mobile vehicles have been providing
#FreeHealthcare
in surrounding villages for decades. So far, more than 5 million people have been treated for various medical disorders free of charge across 7500+ villages. (6/n)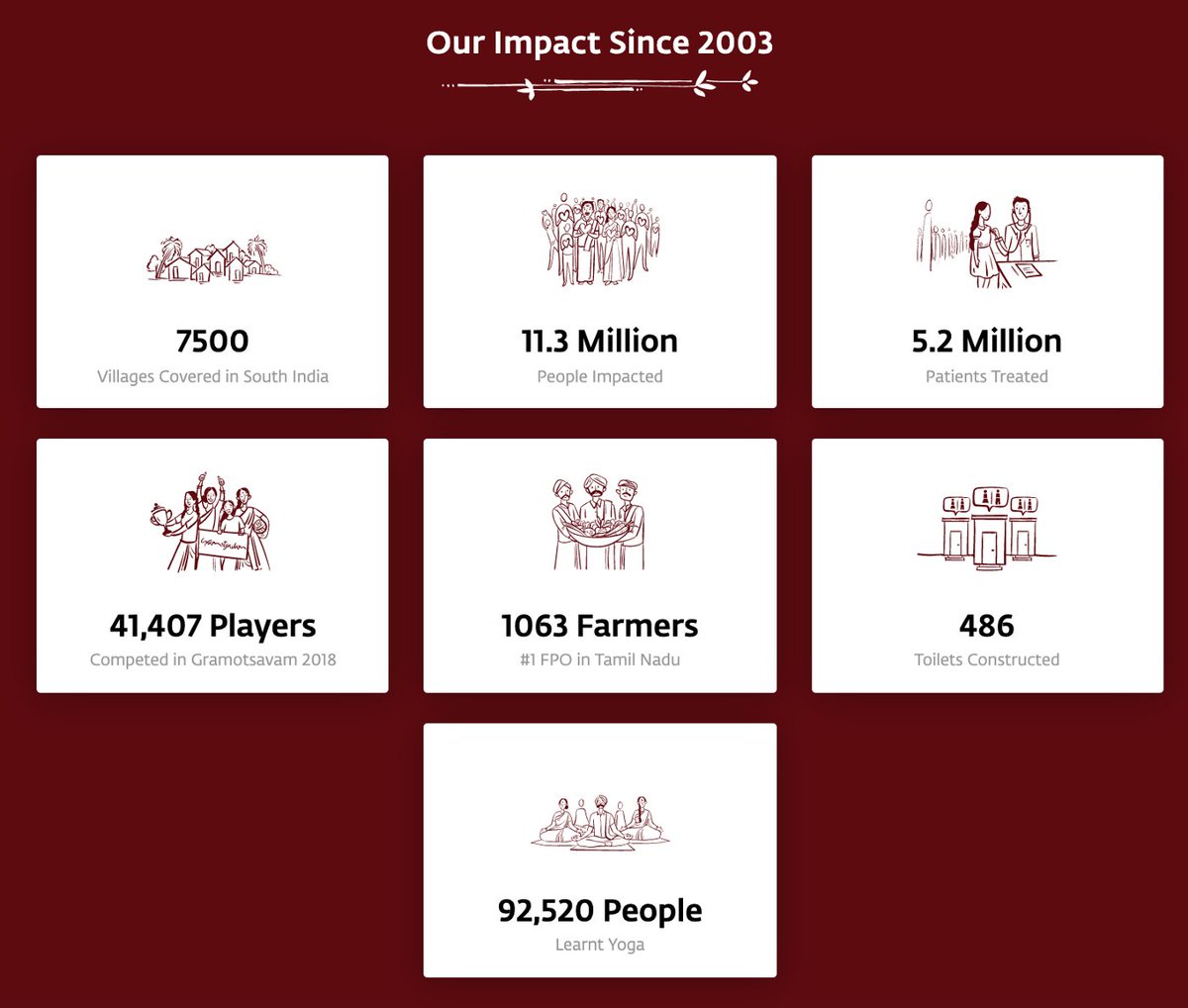 As part of
#HumanEmpowerment
efforts, over 90000 people have been taught Yoga for free through Isha's Action For Rural Rejuvenation efforts and many millions through the free online yoga offerings of UpaYoga, Isha Kriya, etc. by Sadhguru.(7/n)
Not just physical postures but one is also taught on how to live life joyfully, how to come out of stress, how to engage constructively in the society as a volunteer. Some of the most hardcore communists I personally know have appreciated Isha's spiritual programs. (8/n)
Only people who have had no real inclination within for the leftist ideologies or have had no experience whatsoever with Isha's spiritual programs will be blind to the connection between these. People who have experienced both will appreciate their inherent resonance. (9/n)
#Gramotsavam
, the rural olympics conducted by Isha Foundation, has witnessed rural folk coming together for sports erasing the
#Caste
and
#Religious
#discrimination
barriers that kept them separated for generations. (10/n)
The
#FPO
wing of Project Green Hands has changed the lives of 1000+ farmers involved in it in Coimbatore.
For first time, farming has become a lucrative career option, providing hope for a major demographic segment of Indian population. (11/n)
Nearly half or more of the monks and people holding authoritative positions at Isha Foundation are female and have never experienced
#GenderDiscrimination
of any sort.
The shrine in Isha Center has only women as priests who tend to the deity and conduct all the rituals. (12/n)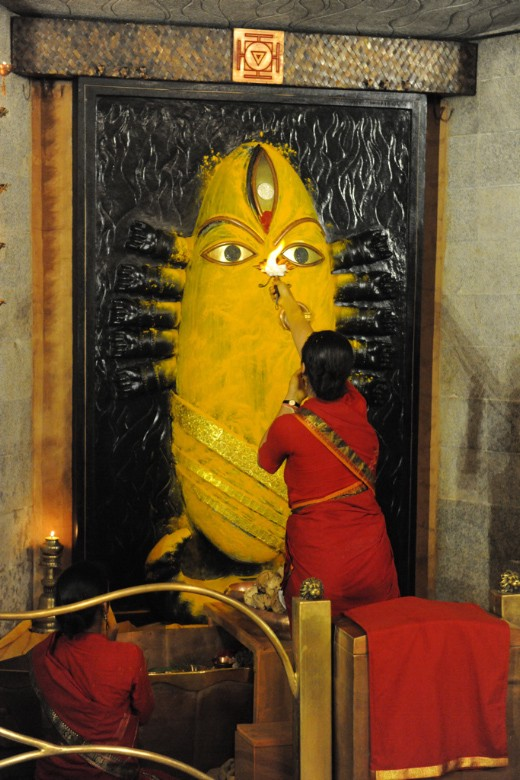 Isha Yoga Center where more than 3000 people are living. Everybody has the same rules. There are no rich or poor at the Isha ashram and everyone is treated the same way, irrespective of their social background. (13/n)
#Adiyogi
statue or the meditative space of
#Dhyanalinga
are among the only few places in India where no social / gender / racial / caste discrimination of any sort is followed. People from all walks of life come here and benefit from yogic practices they can learn. (14/n)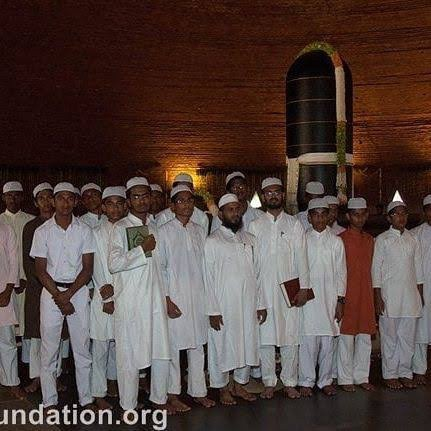 The next major objection seems to be that Sadhguru does not support protests. He has expressed his dissent openly to the Government at times on certain policy decisions and has also constructively provided feedback to the Government entities on what they could do better. (17/n)
Sadhguru is definitely against violent forms of protests like burning the buses, blocking of roads, etc. because that causes disruption to public life. No one has any right to put others into trouble. (18/n)


Does that mean to say he always asks people to support the Government? As a matter of fact, he advocates talking to the concerned authorities first, going to the courts, media, etc. as means to express one's dissatisfaction in a democratic system. (19/n)


Does taking up peaceful means in hand disqualify one from being a leftist? Or perhaps people who consider themselves leftists take up violent means of protests and cause trouble to the common folk. One should immediately be able to see the irony of that. (20/n)
In any other country, such a man as Sadhguru would be called a hero and because he has inspired a whole lot of people in similar way, he would be celebrated as a national treasure. In India though, people like TM Krishna just abuse without an iota of understanding. Sigh… (22/n)