Images of Infectious Diseases
This is the peripheral blood smear of a 71M s/p splenectomy. Rural Wisconsin. No travel.
CC: fever, sweats, dyspnea
ROS: dark urine
PE: jaundice
Hgb 10. Low haptoglobin.
TBI 3.3 LDH 1075
What is the diagnosis and recommended Rx?
#MayoIDQ
MCQ next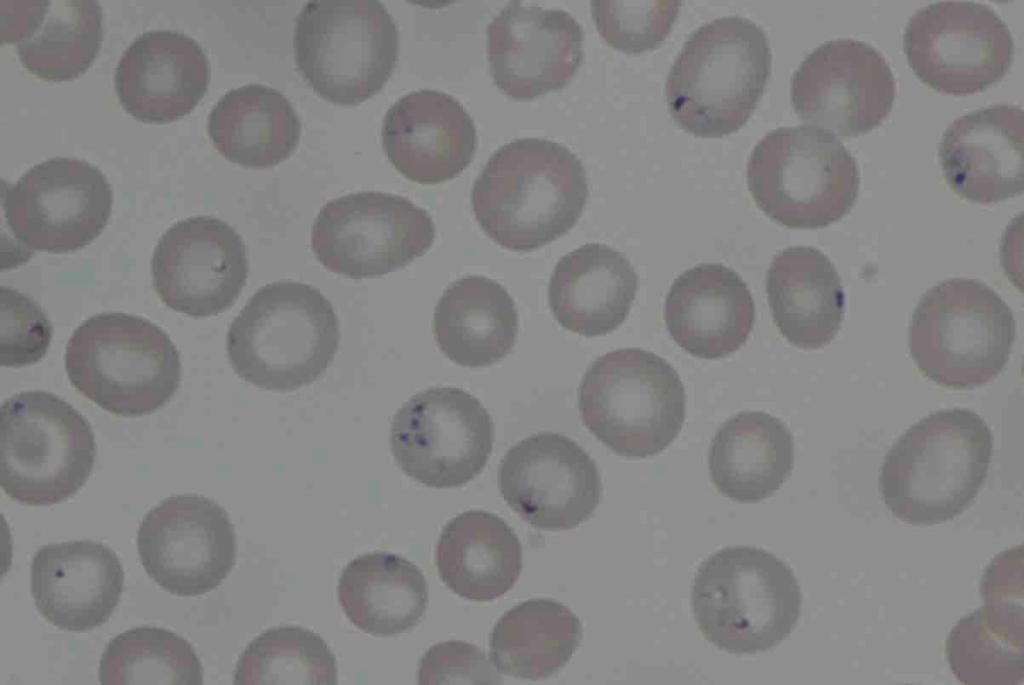 1/
71M. WI. (see prior tweet)
S/p splenectomy.
Fever, jaundice, hemolytic anemia.

Your diagnosis: babesiosis (parasitemia 7.3%).

3 days after starting Rx: tinnitus and hypoacusis

What Rx most likely caused this adverse effect?
2/

Treatment of
#Babesiosis
1.
Atovaquone-azithromycin
2.
Quinine-clindamycin
The two regimens have comparable efficacy in non-life-threatening babesiosis.
BUT safety profile of Atovaquone-azithromycin was better
nejm.org/doi/full/10.10…
4/

#Babesiosis
Adverse effects (AE) of Rx
In this trial:
Atovaquone-azithromycin (15% AE)
- Diarrhea 8%
- Rash 8%
Clindamycin-quinine (72% AE): suggested answer to MCQ
- Tinnitus 39%
- Hearing loss 28%
- Diarrhea 33%
nejm.org/doi/full/10.10…
6/

Azithromycin has also been suggested to be associated with hearing loss (when used in high doses) in few case reports.....
but this large retrospective study reported that it is not significantly associated with hearing loss (compared to amoxicillin)
journals.lww.com/otology-neurot…
7/

Our case had persistent parasitemia for weeks....
Persistent Relapsing
#Babesiosis
1.
Splenectomy (+ CA)
2.
Hematologic CA
3.
Anti-B cell therapy
4.
Transplant patients
5.
AIDS
Prolonged Rx (>6w) may be needed
Clear smear for >2 wks before stop Rx
doi.org/10.1086/525852
8/

#Babesiosis
coinfections
Same vector, Ixodes scapularis, transmits Babesia, Lyme, Anaplasma, Powassan
Our case: coinfected with Lyme / Anaplasma (Rx doxycycline)
Coinfection with Lyme, anaplasma, both in 24%, 5%, 8% of 38 patients, respectively.
doi.org/10.1093/ofid/o…
/9
#Babesia
Pearls
1.
Infects RBC - hemolytic anemia
2.
Atovaquone-azithromycin; clindamycin-quinine
3.
Exchange transfusion in severe cases
4.
Check coinfection (same vector as Lyme, anaplasma, powassan)
5.
Quinine - high AE; tinnitus, hearing loss
Have a safe summer!