1/
Have your
#VirtualTeaching
sessions started to feel like "Death by Powerpoint" with crickets 🦗 in the audience?
Then read this
#TweetorialTuesday
#MedEdTwagTeam
thread on integrating interactive
#TechTools
into your
#VirtualTeaching
sessions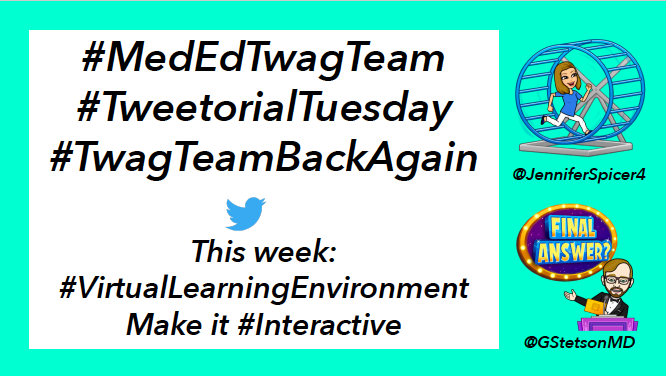 3/
Check out
@GStetsonMD
's
#MedEdTwagTeam
tweetorial from last week on using virtual whiteboards and other collaborative tools if you missed it
He included some great low tech options too!
4/
But this week, we will go beyond sharing screens & whiteboards and discuss how to integrate interactive
#TechTools
like chats, polls, file sharing, annotation, breakout rooms…
And even non-Zoom tools like Padlet – my new favorite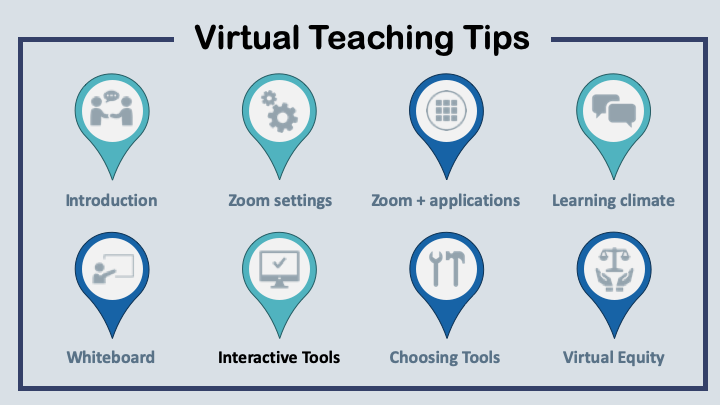 5/
First, let's discuss my favorite feature:
The breakout room!
It's available in many videoconferencing platforms, but I will focus on Zoom since I'm most familiar with it
If you need to activate this feature on your account, see my prior thread:
10/
Just recognize that you only have the ability to create and manage breakout rooms if you are the host.
Co-hosts can move between rooms, but they cannot create or open/close rooms.
11/
Beyond breakout rooms, there are many other tools that you can use to make a session interactive within the main room (without using breakouts).
✅Chats
✅Polling
✅Annotations
13/
Chat moderators can then either:
✅Invite individuals to "un-mute" & provide questions/comments
✅Summarize content in the chat to the entire class
✅Respond to comments by typing in the chat
16/
So, in summary, move beyond Powerpoint in your
#VirtualTeaching
and consider using the following tools:
✅Breakout rooms
✅Collaborative tools (e.g. GoogleDocs, Padlet)
✅Chats
✅Polling
✅Annotations
17/
Thanks for joining!
Keep an eye out for
@GStetsonMD
's
#MedEdTwagTeam
#TweetorialTuesday
next week (7/21/2020) on choosing the right tool based on the type of teaching session.
Does anyone else have tips to share?