1/
Lost in the debate over NFL players' kneeling is how Kaepernick came to kneel during the national anthem instead of sitting.
2/
When Kaepernick first started to draw attention to the oppression of black people, he was sitting on the bench in protest.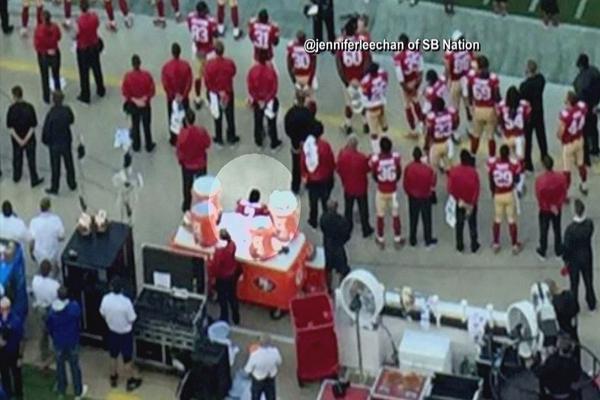 3/
He then met w/ a couple of veterans who discussed his sitting. They advised him if he wanted to protest but show respect, he should kneel
4/Kneeling is a sign of respect. We kneel when we pray. Military members kneel when presenting the flag to military families during funerals
5/
The vets told Kaep that kneeling would show respect for those who fought & died for the country, while also drawing attn to his protest
7/
Again, Kaep listened TO VETERANS on this issue and chose to kneel instead of sitting.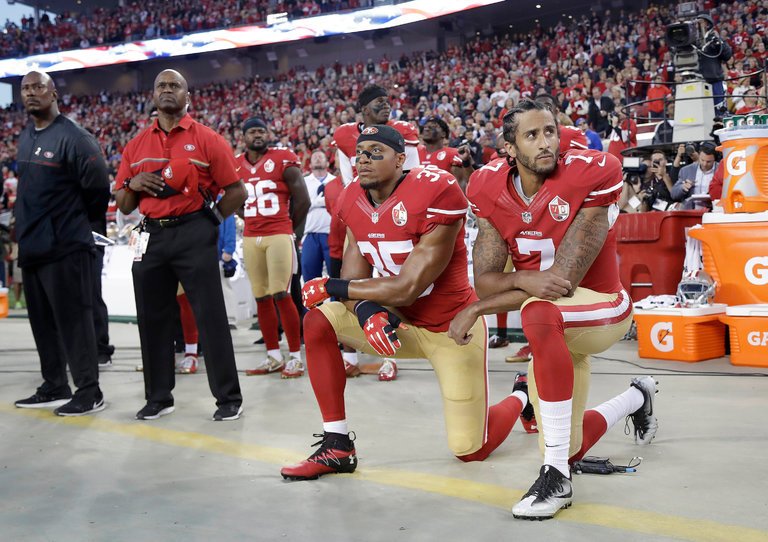 8/
Yet, now his kneeling is seen as "disrespectful." And folks ask: "isn't there a better way??" The truth is...no... there isn't.
9/
When black students sat at whites-only lunch counters desiring to buy a meal, they were beaten and spat on. "Isn't there a better way?"
10/
When civil rights protesters marched, they were attacked w/ fire hoses & German shepherds. "Isn't there a better way?"
11/
When BLM activists block traffic or get a permit to hold a rally and people show up in military gear, "Isn't there a better way?"
12/
When Moral Monday activists in NC shut down City Hall, "Isn't there a better way?"
13/
When students walk out of school to protest racial discrimination or immoral immigration practices, "Isn't there a better way?"
14/
When black women refused to move from their seats in segregated public spaces, "Isn't there a better way?"
15/No, there is never a better way. Never. The problem ain't the method of protest; it's the people protesting. That's who the issue is with
16/
So when players go out of their way to kneel to show respect for those who served, like me, and then are accused of being disrespectful?
17/
The flag is just a heuristic for a more sinister impulse that most of the country still can't find the courage to discuss honestly
18/
So yeah, let's just talk about anthems and and flags and ungrateful black millionaires and better ways. That'll make us great. /fin