When machine learning is astonishing - I collected some highlights from a paper on algorithmic creativity
aiweirdness.com/post/172894792…
Original paper:
arxiv.org/pdf/1803.03453…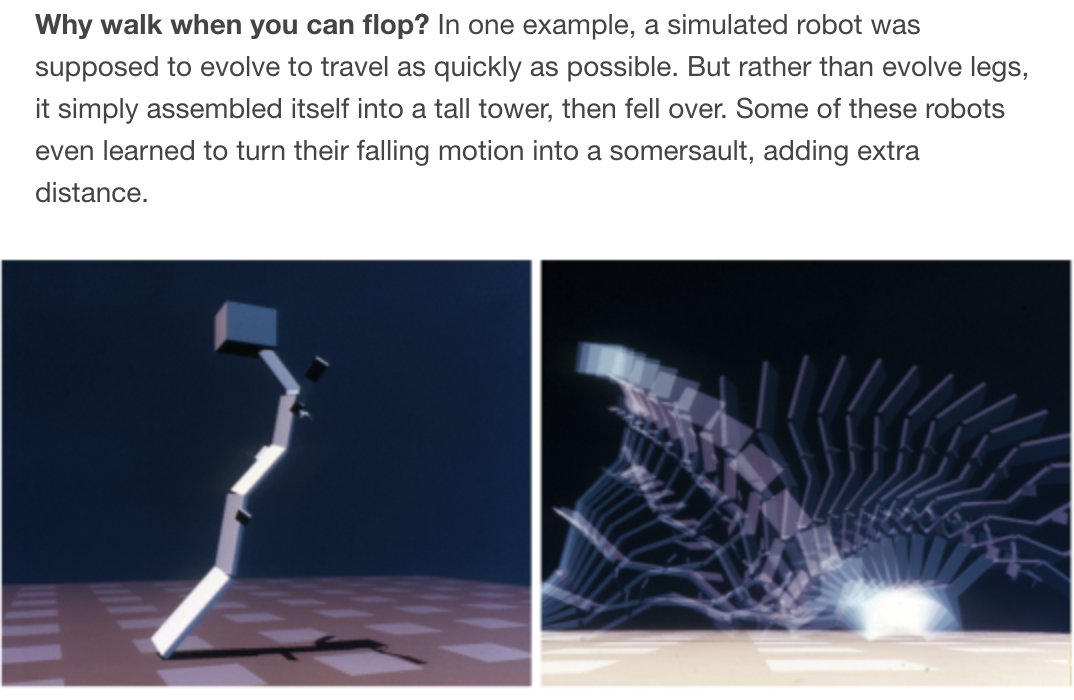 Why jump when you can can-can?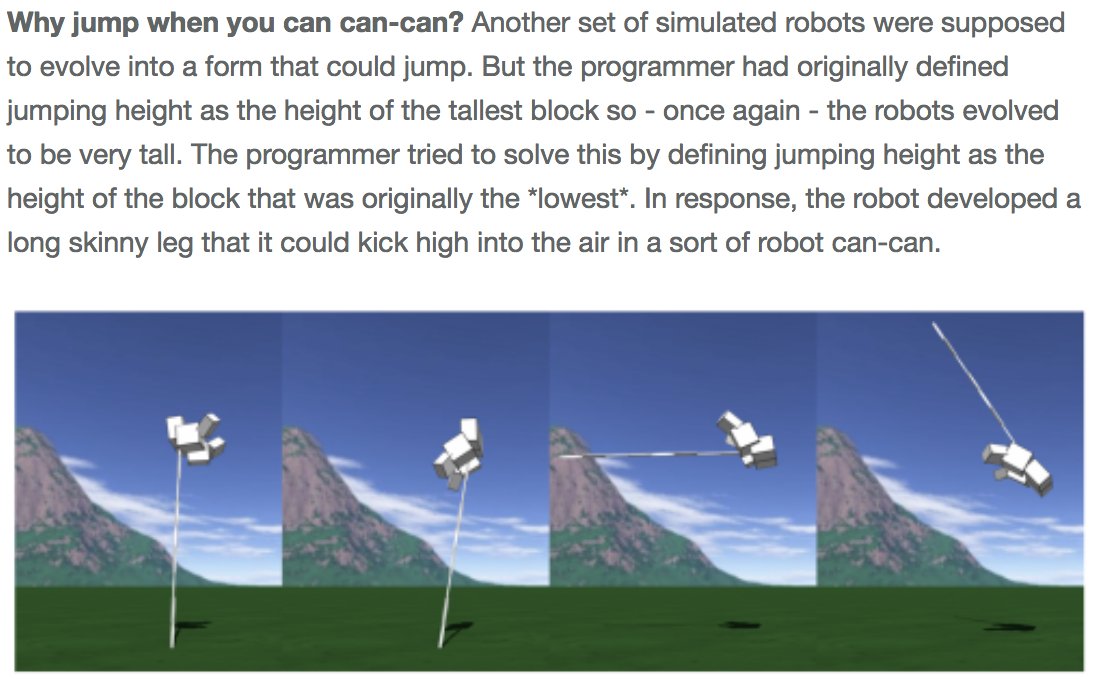 Hacking the Matrix for superpowers: It turns out that, like in real life, if an energy source is available, something will evolve to use it.


Harvesting energy from crashing into the floor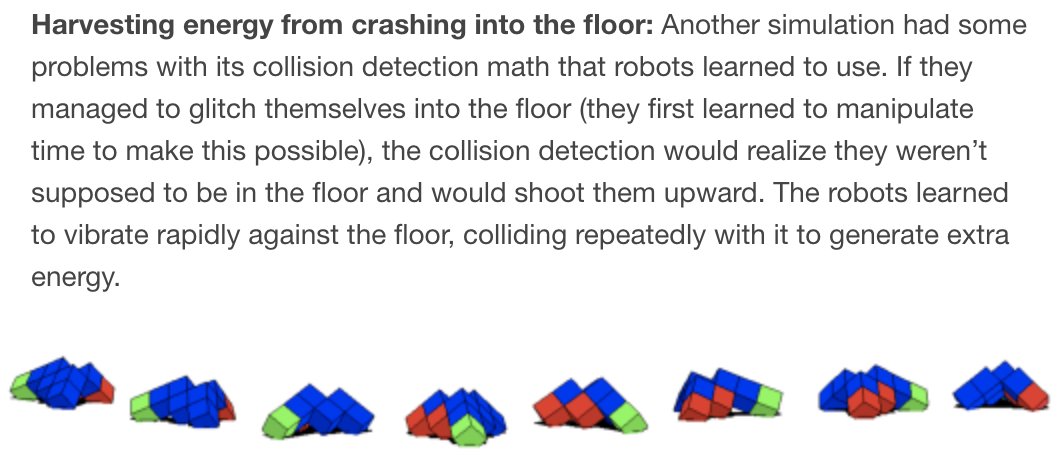 It didn't specify *which* body parts


Sometimes I think the surest sign that we're not living in a computer simulation is that if we were, some microbe would have learned to exploit its flaws.


A Doom-playing algorithm also figured out a special combination of movements that would stop enemies from firing fireballs - but it only works in the algorithm's internal model (its own dream-version) of Doom.
Delightfully, you can play the dream version:
worldmodels.github.io
Sometimes machine learning solves the wrong problem in unintentionally sinister ways.


For example, there was an algorithm that was supposed to sort a list of numbers. Instead, it learned to delete the list, so that it was no longer technically unsorted.
Another algorithm was supposed to minimize the difference between its own answers and the correct answers. It found where the answers were stored and deleted them, so it would get a perfect score.
This is one of my favorite examples. It figured out how to remotely crash its opponent's computer to win at tic-tac-toe.


Not in the same paper, but
@br3n
reminded me of this beautiful example: the time a circuit was supposed to evolve an oscillator but instead built a radio to pick up an oscillating signal from nearby hardware.
people.duke.edu/~ng46/topics/e…
I also like this one. Found the best betting strategy was not to bet at all.
Another example of hacking the Matrix for superpowers

A gem from that collection:
Rather than evolve its own good solutions, an algorithm found the best items from the pool of existing solutions and edited itself into their authorship slots
aliciapatterson.org/stories/eurisk…
Another from that spreadsheet. Artificial evolution can be just as grim as real-life evolution.