this is a REALLY big deal y'all
Additional context: this demo is very different from the final game and has been known of for over 20 years, but only in the form of terrible blurry showroom footage:
tcrf.net/Prerelease:Pok…
lol I got it booting and the intro is like some sort of third party bootleg imitation of itself
TWO beds?? my mind is already blown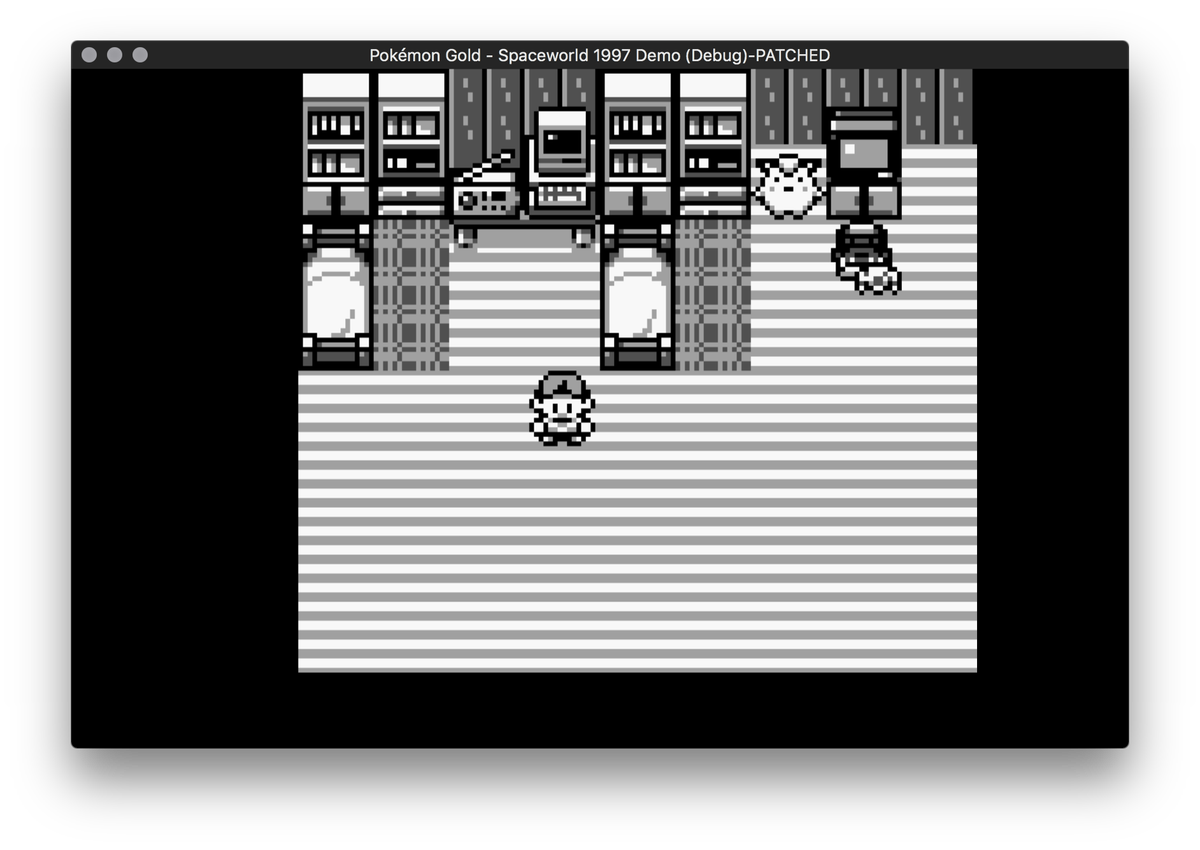 Talking to things feels weirdly laggy, you think there's no event on the tile then the talk box pops up after all
the first town looks like nothing anywhere in the final, and has a center and what I assume is a gym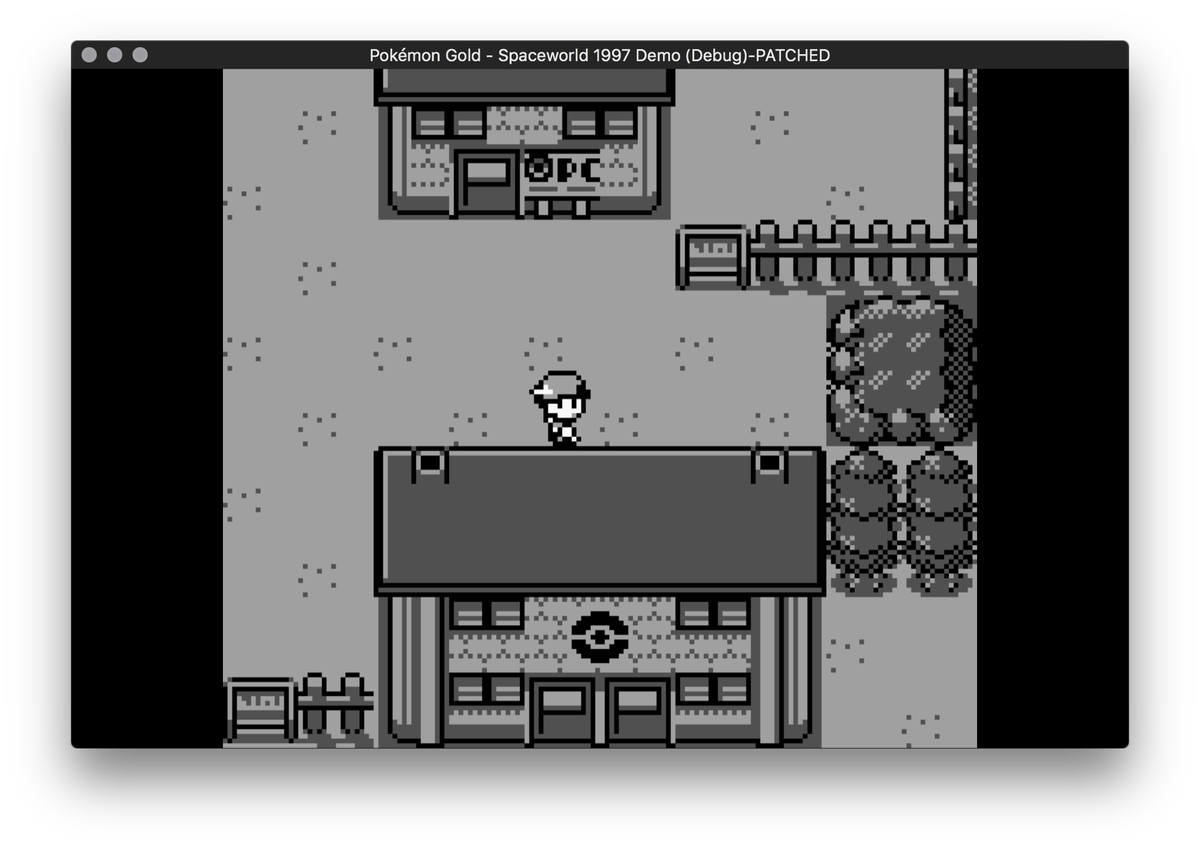 the pokemon center layout is... odd. It has the new machines though. Two of them, for some reason.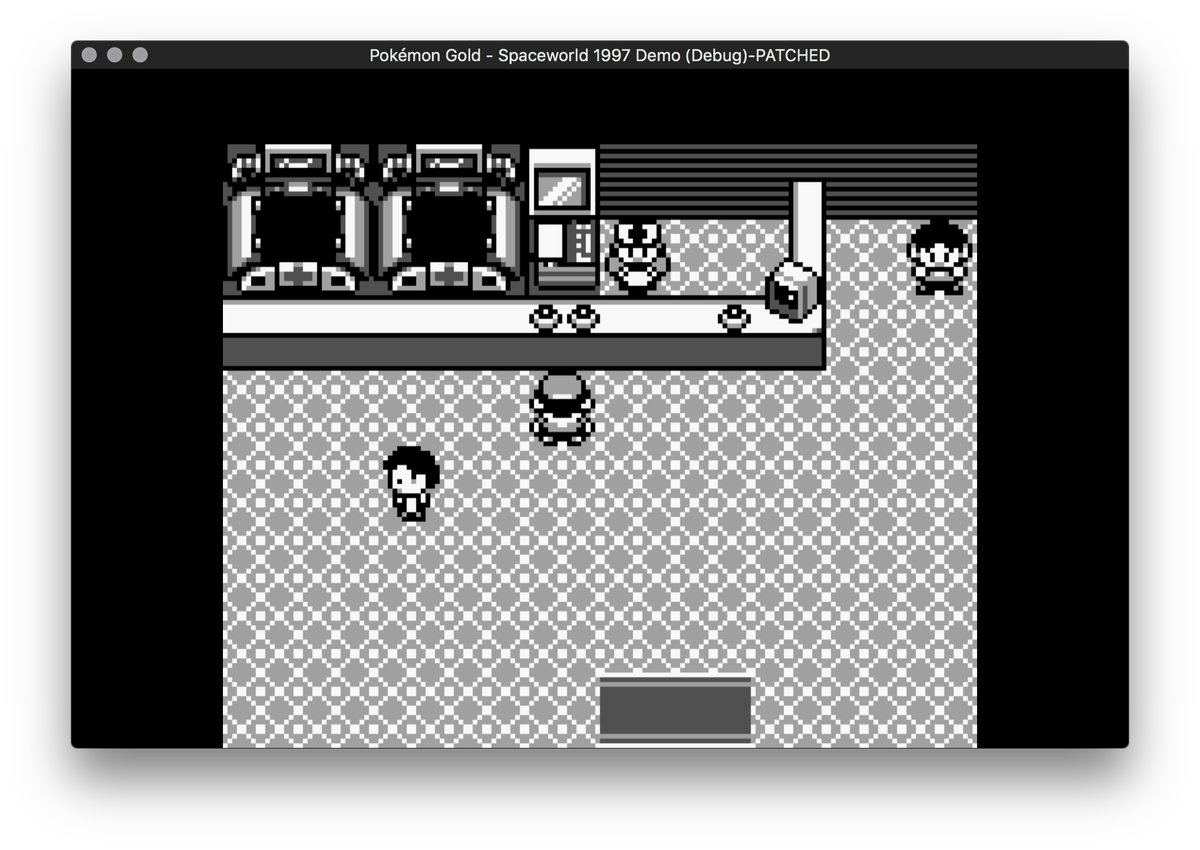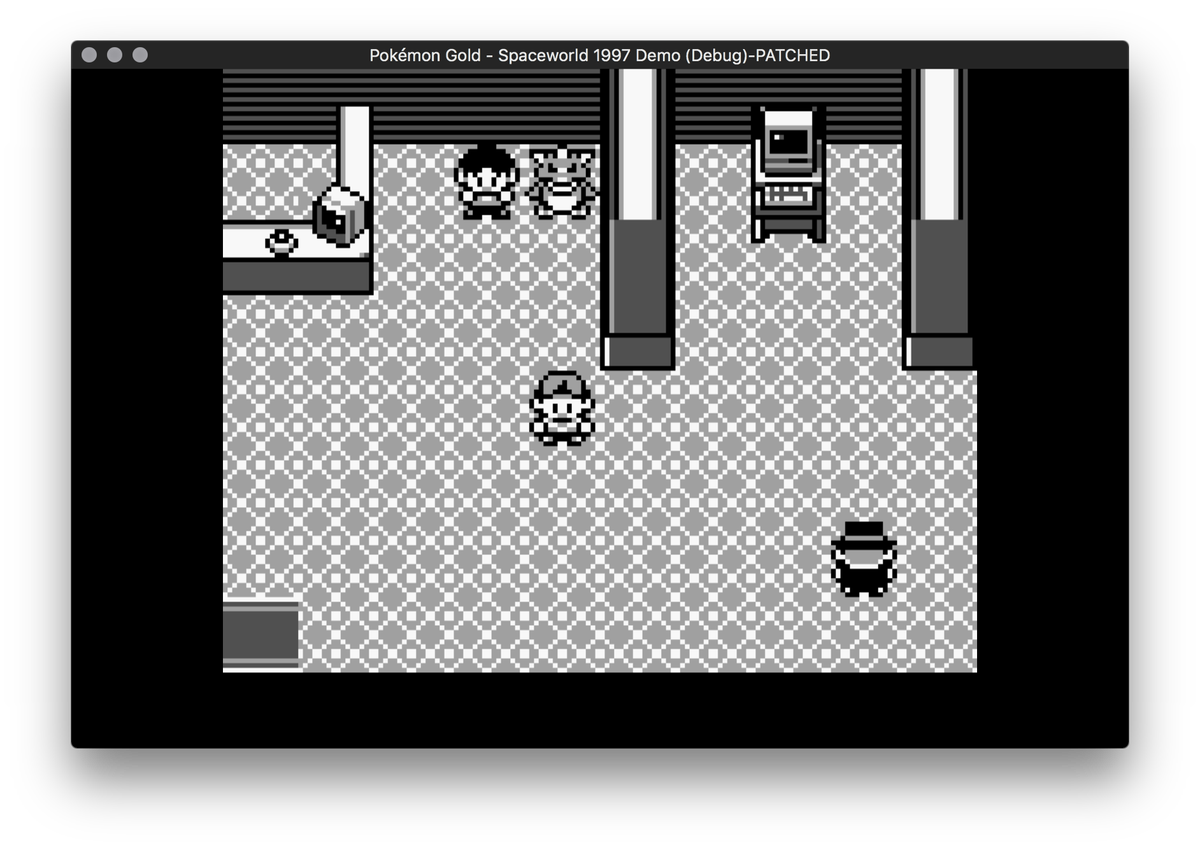 The gym is locked. Your mom (first pic) and this lady in the other house are designs not in final.
You can see the game kind of laggily delete sprites many frames before opening the text window over them, it's weird.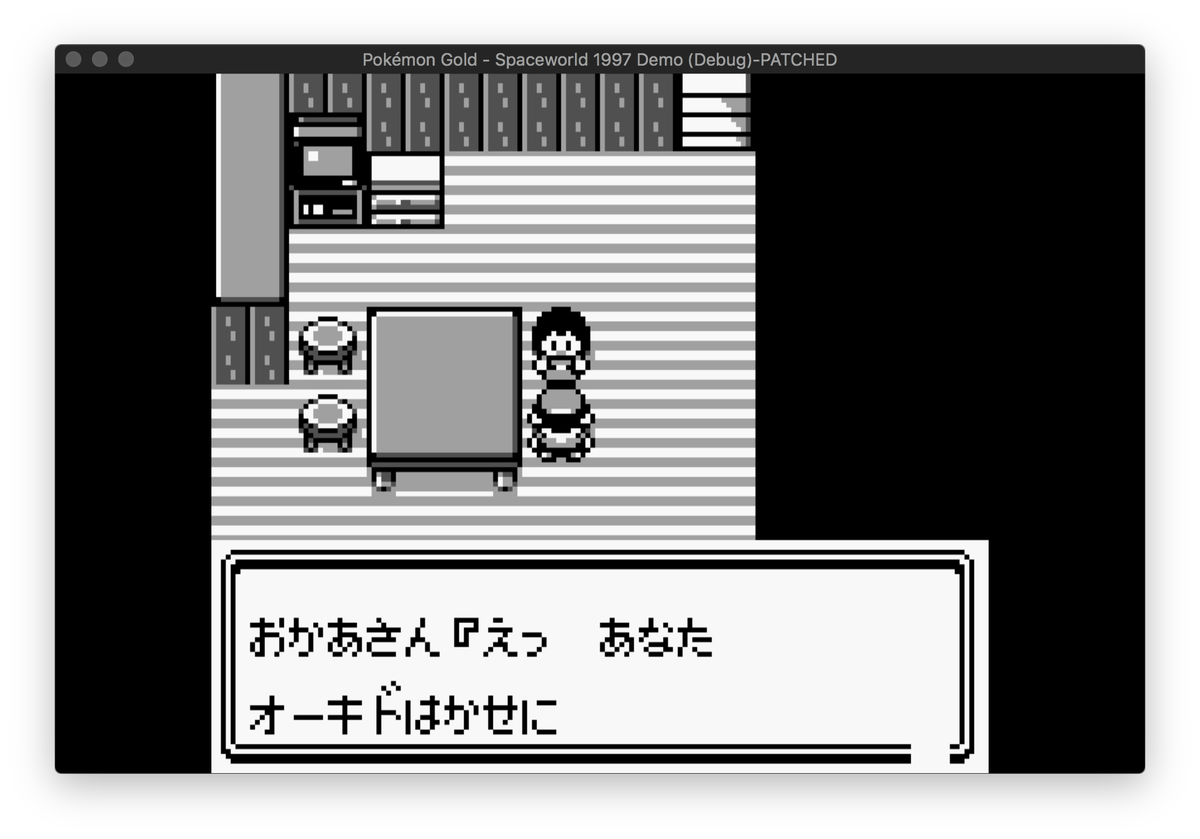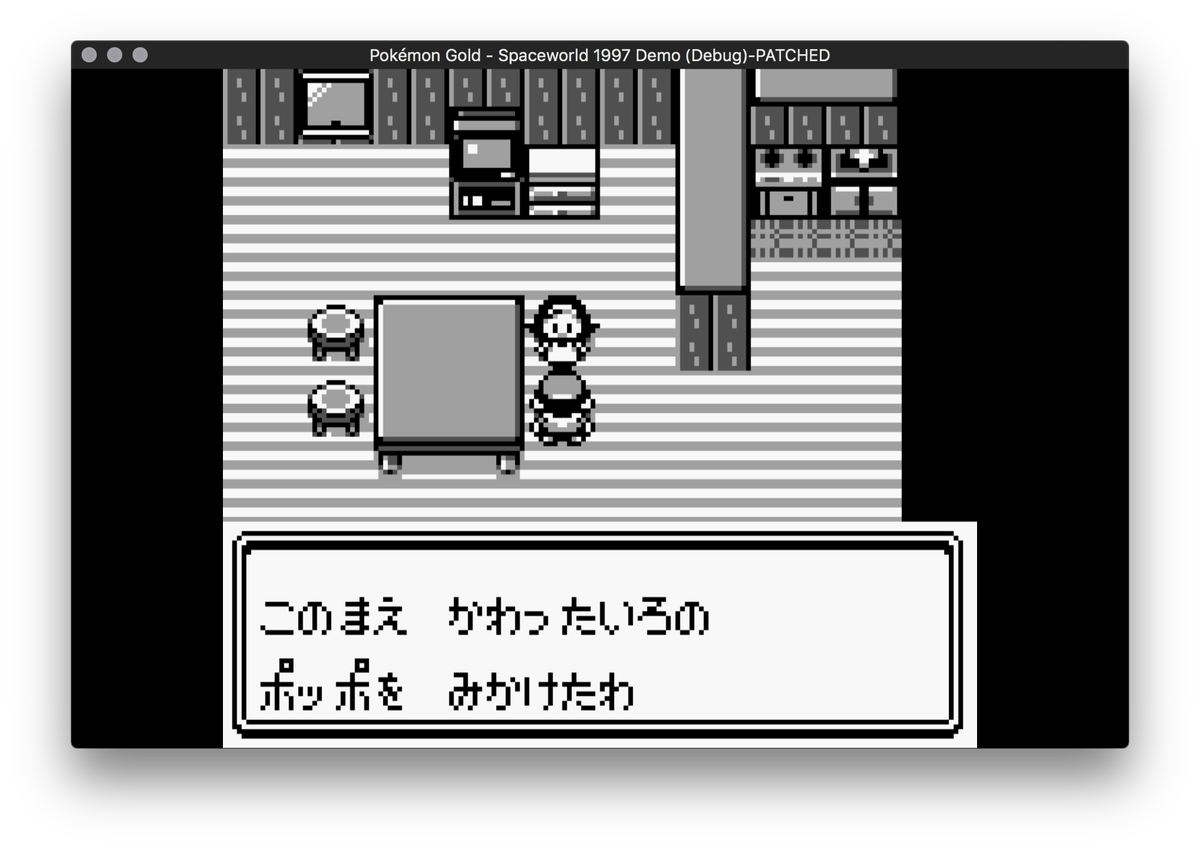 see this solid rock wall? IT'S A TRANSITION. And it's buggy! If you immediately turn around on the other side, you can't go back through! You have to step forward and then turn around.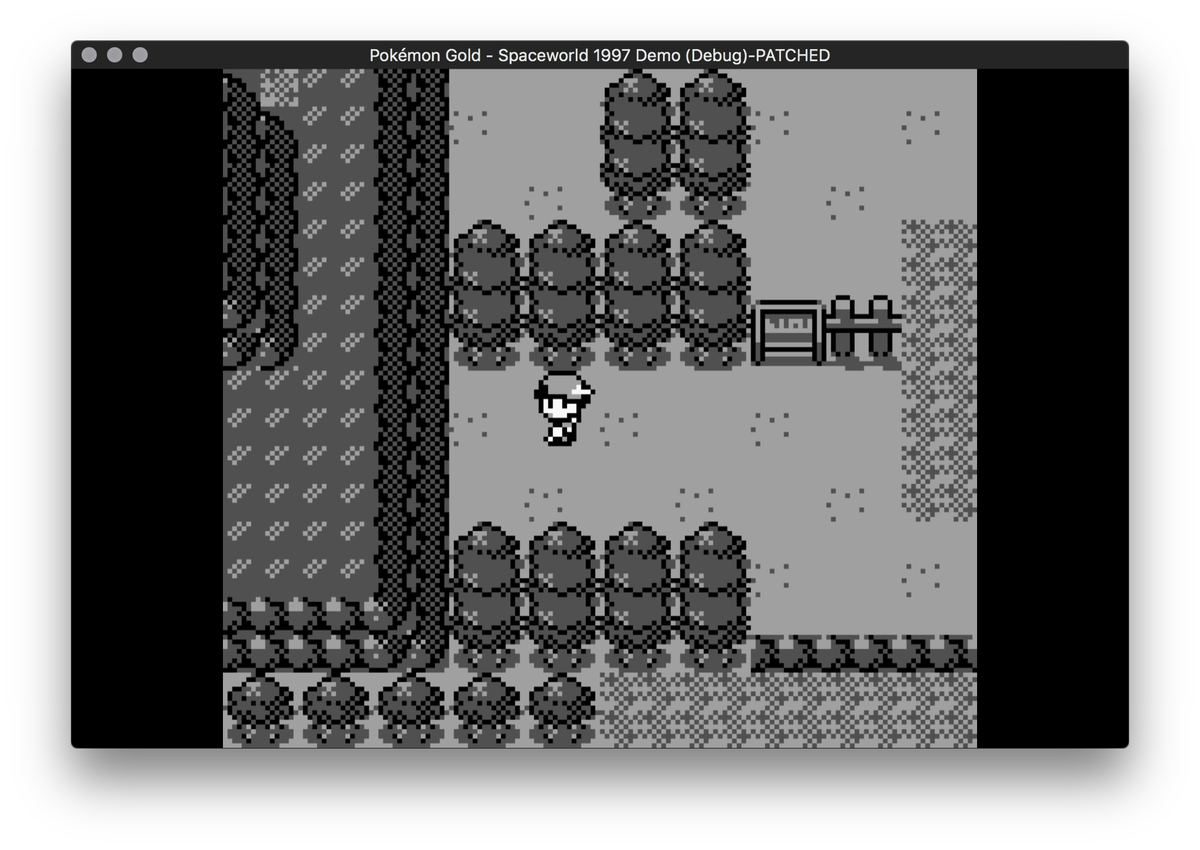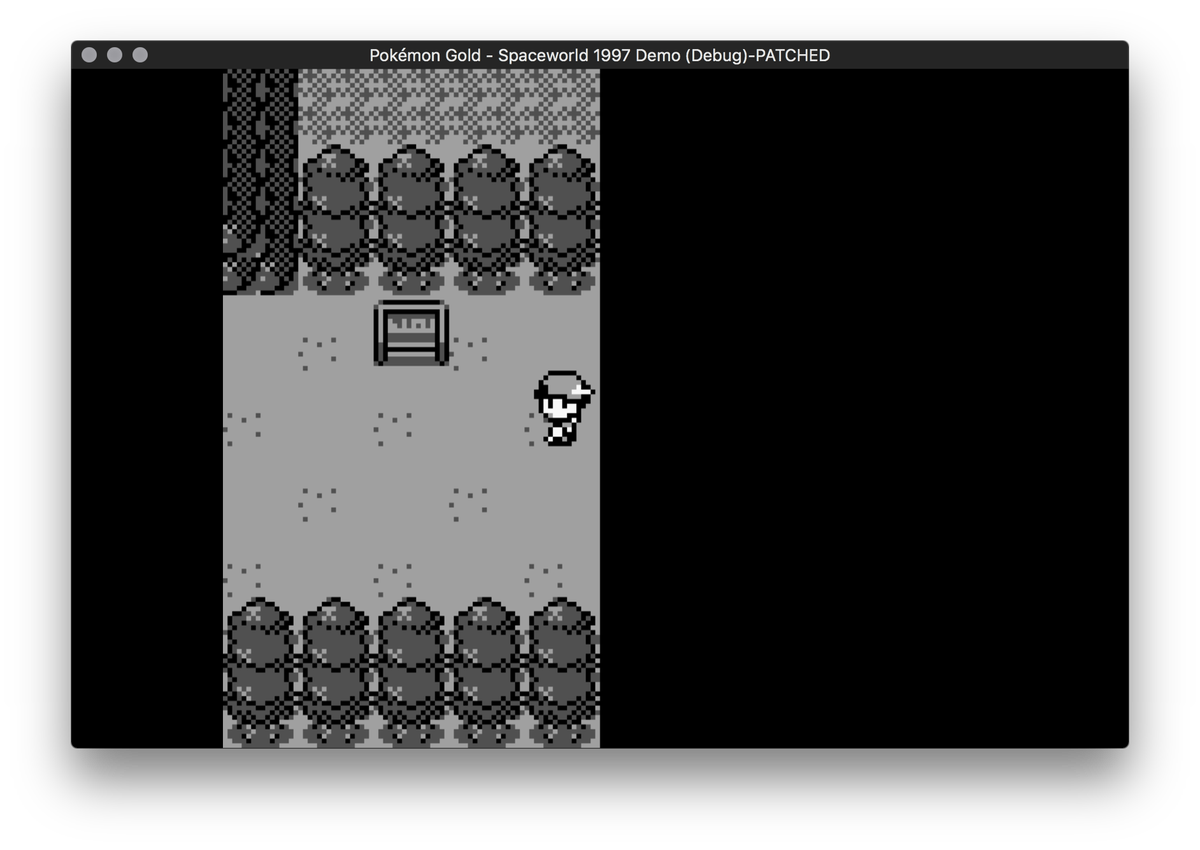 I never picked a pokemon, I just wandered out of town. Apparently I have... this thing??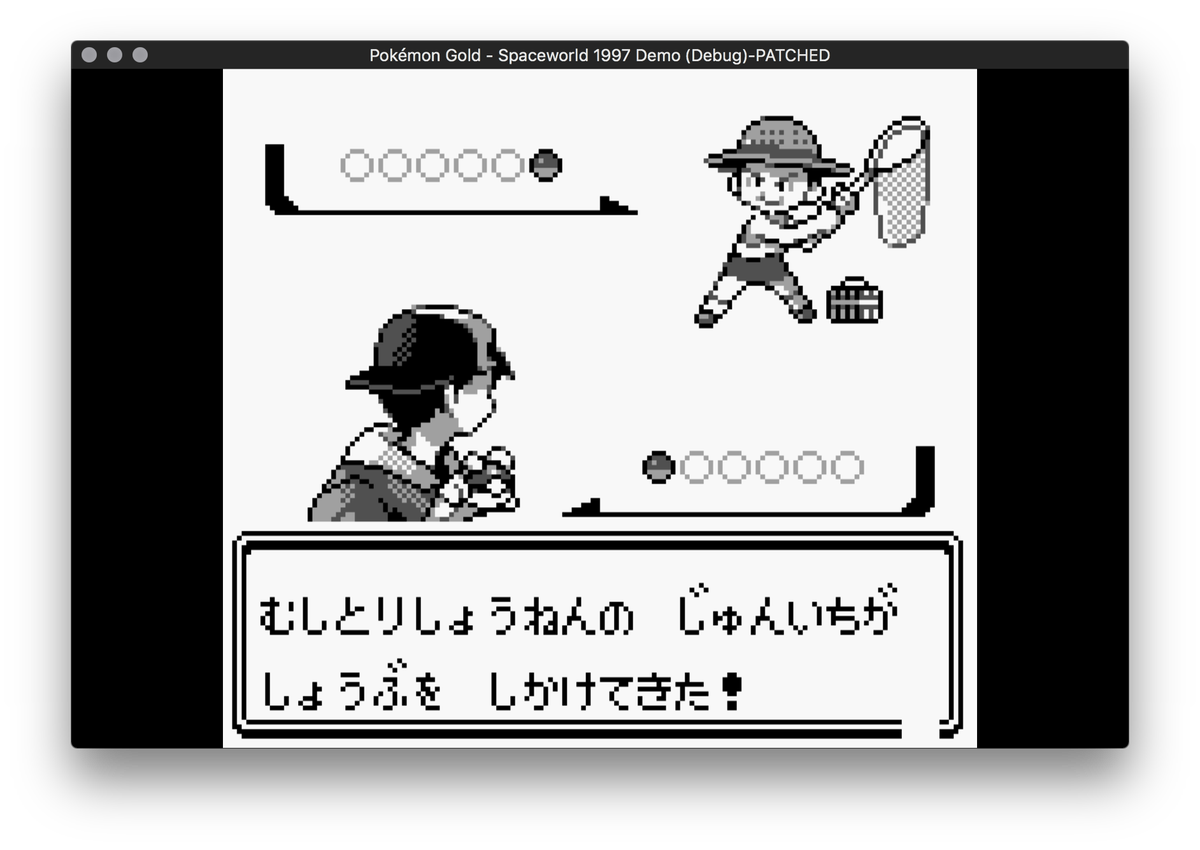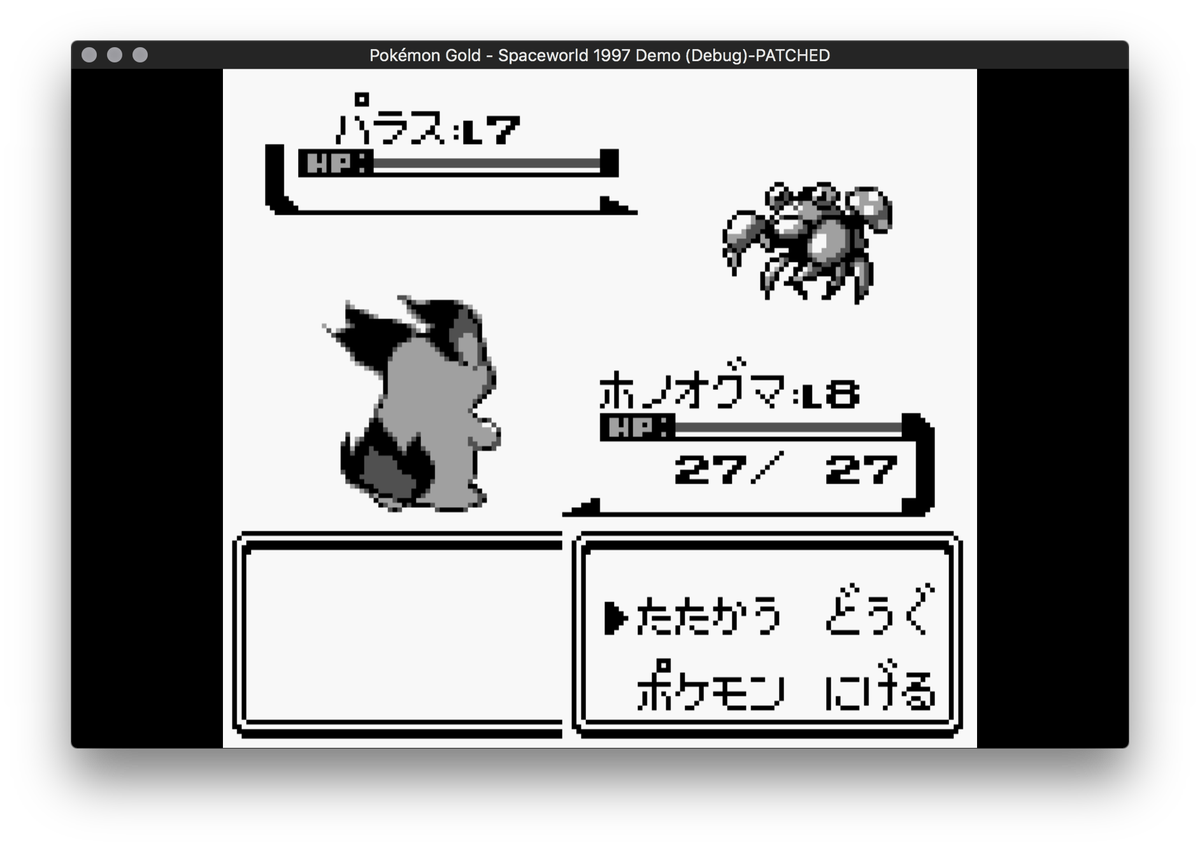 It's playing Kanto remix music which is in the final right now
the inventory is one pocket and came with ten potions (I've used one) and several other things I can't identify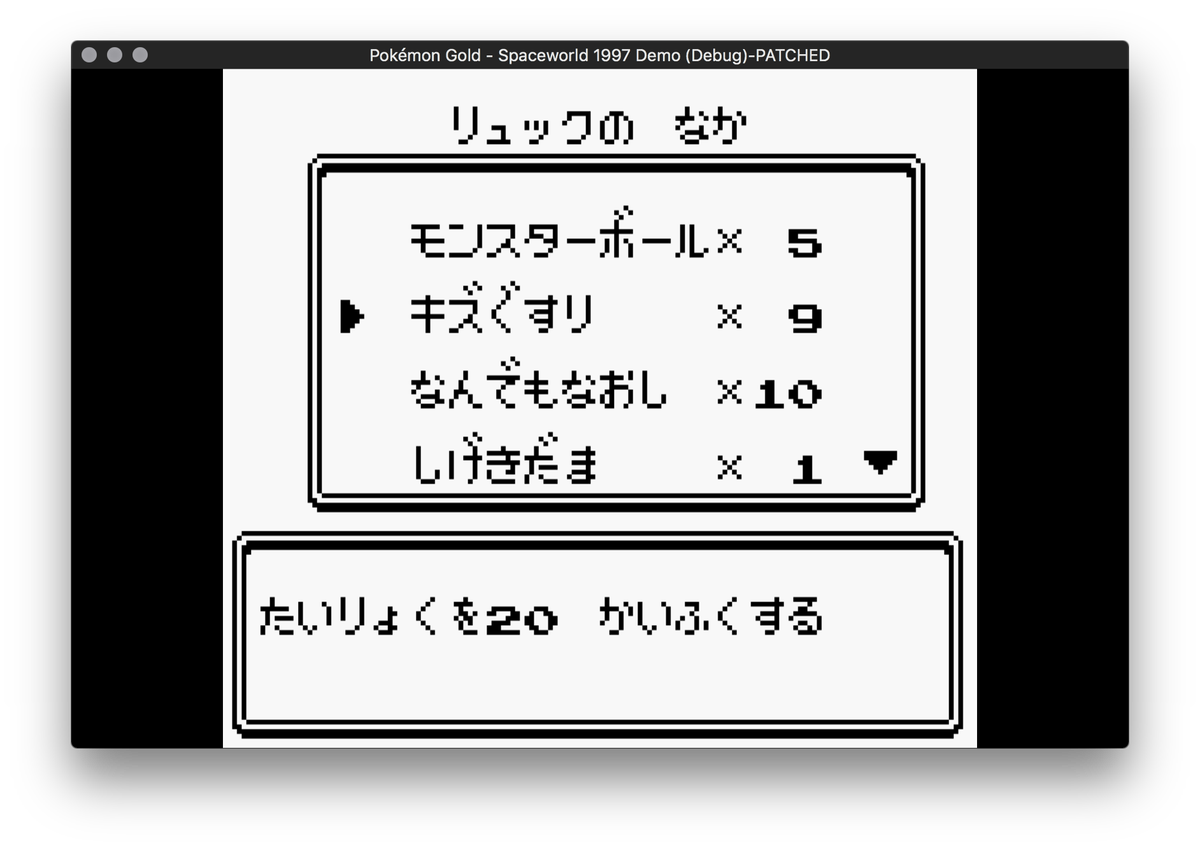 the pokedex interface is *really* different. It has this cursor that navigates the right hand pane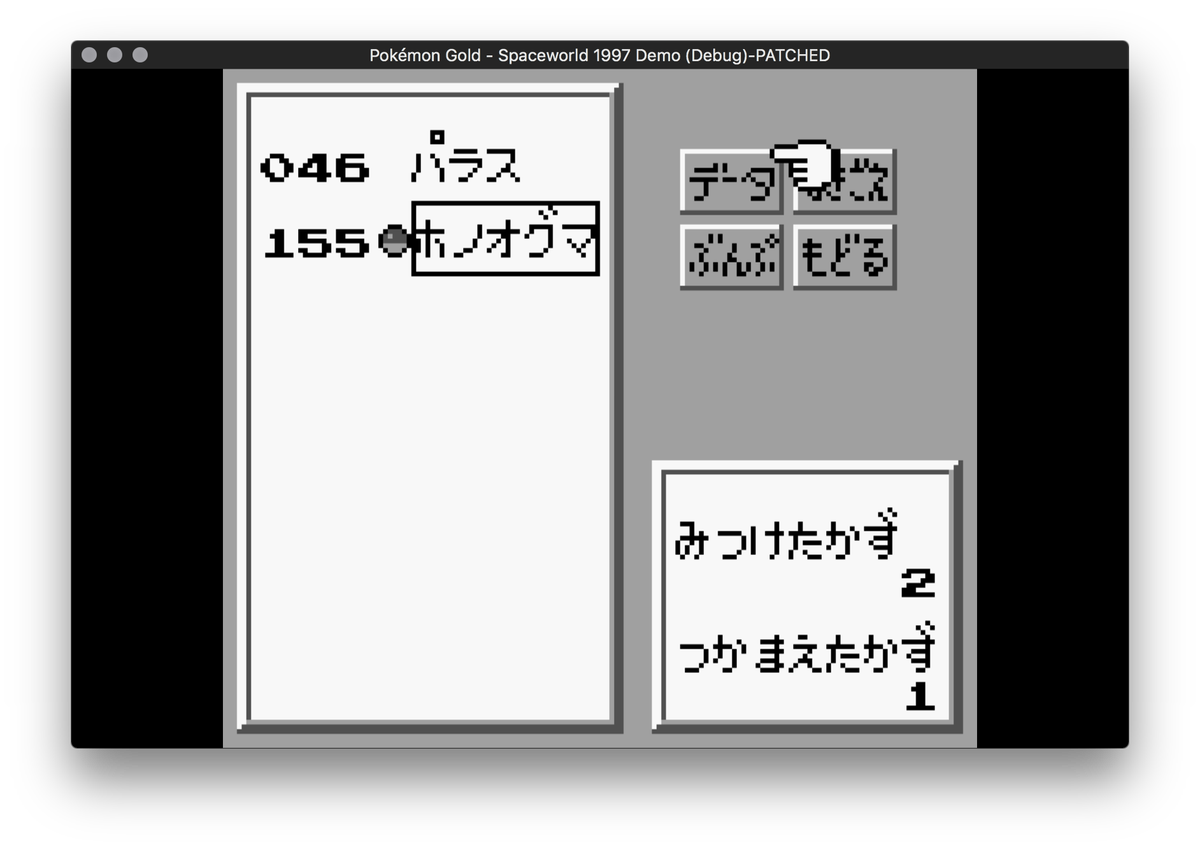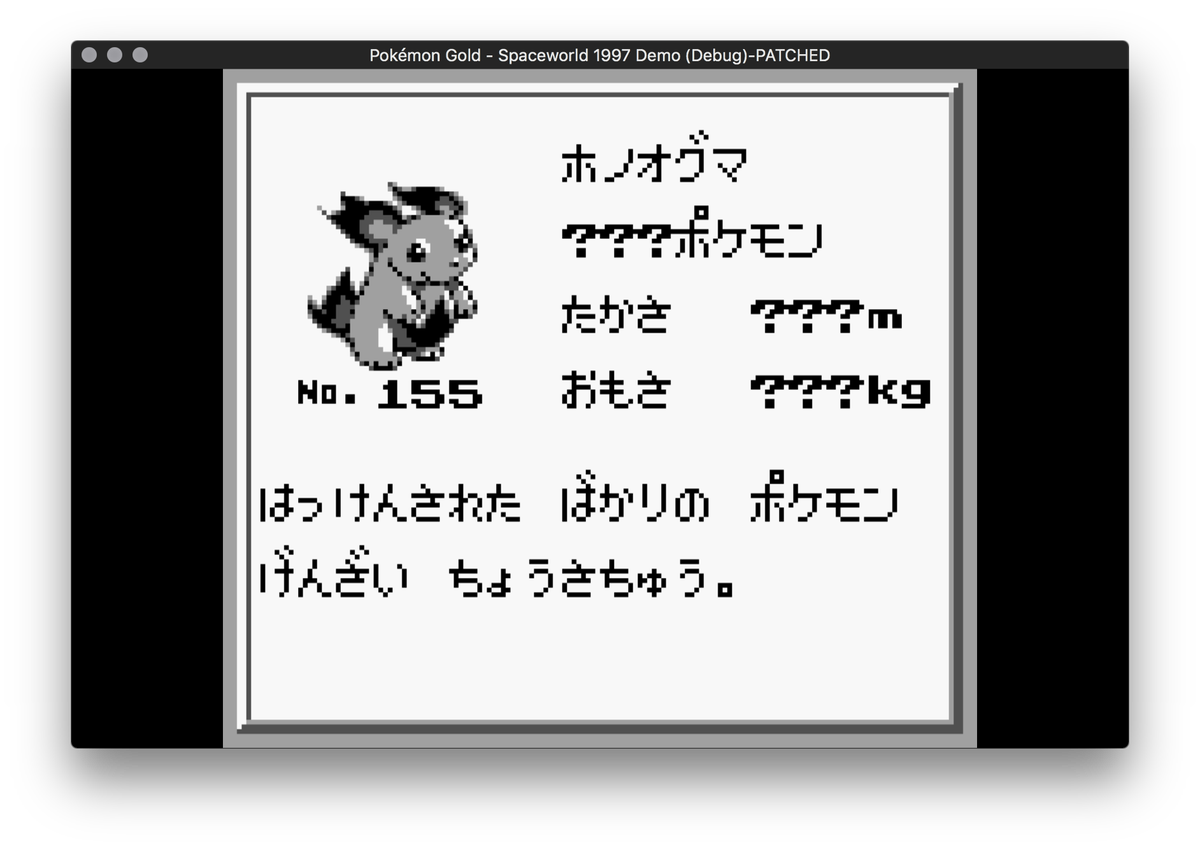 LEADERS: IT IS A MYSTERY
(I don't think those badges along the bottom bear any particular resemblance to final??)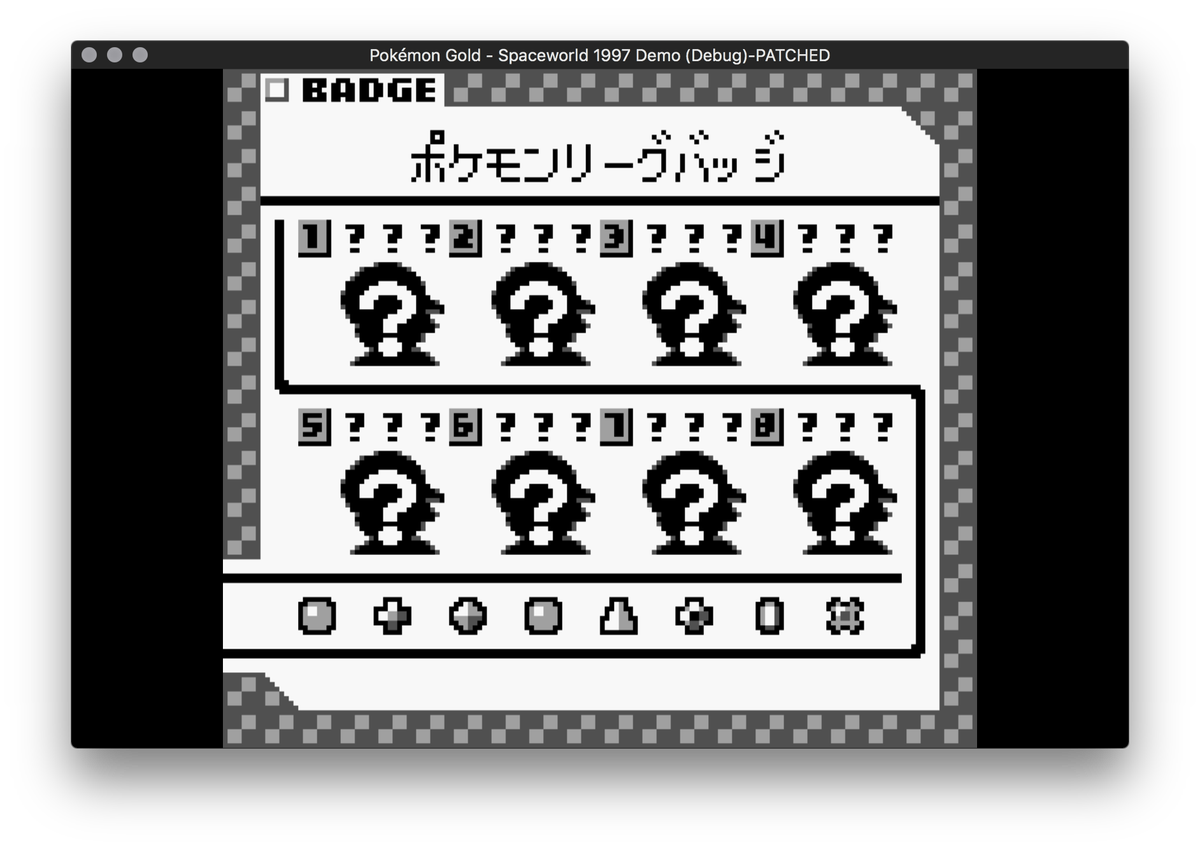 AGGRESSIVELY EIGHTIES WOMAN wants to fight!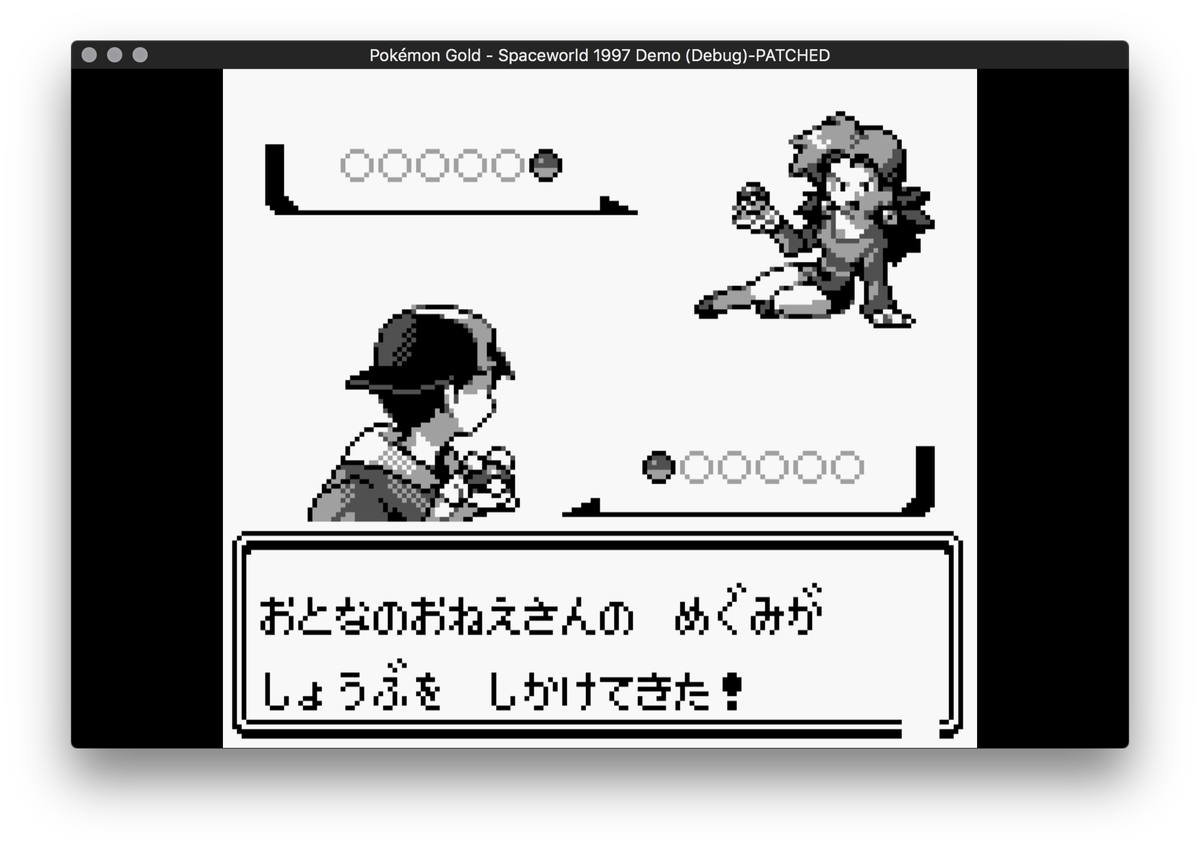 I guess this is supposed to be Magby? (its head is different)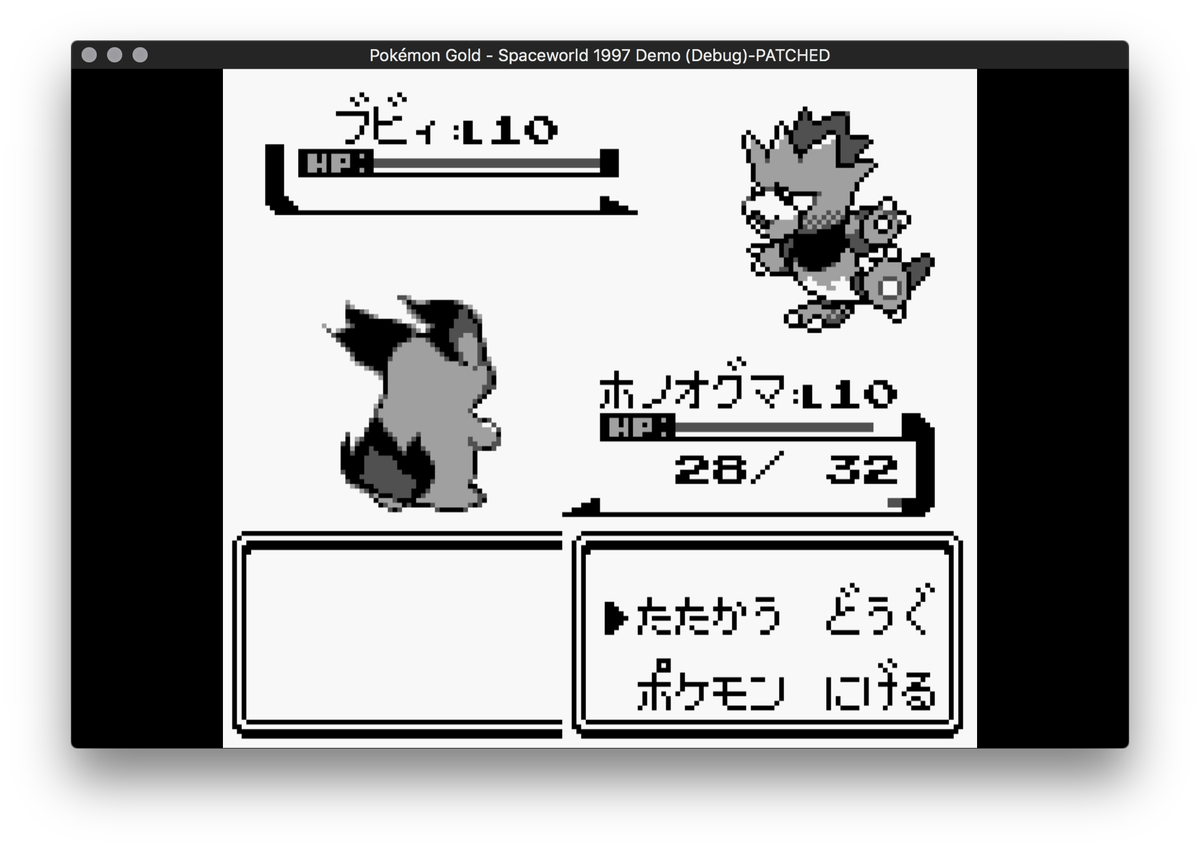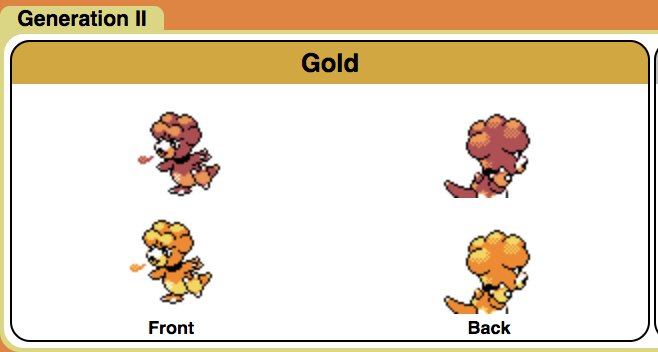 extremely cursed Metapod. I will end its suffering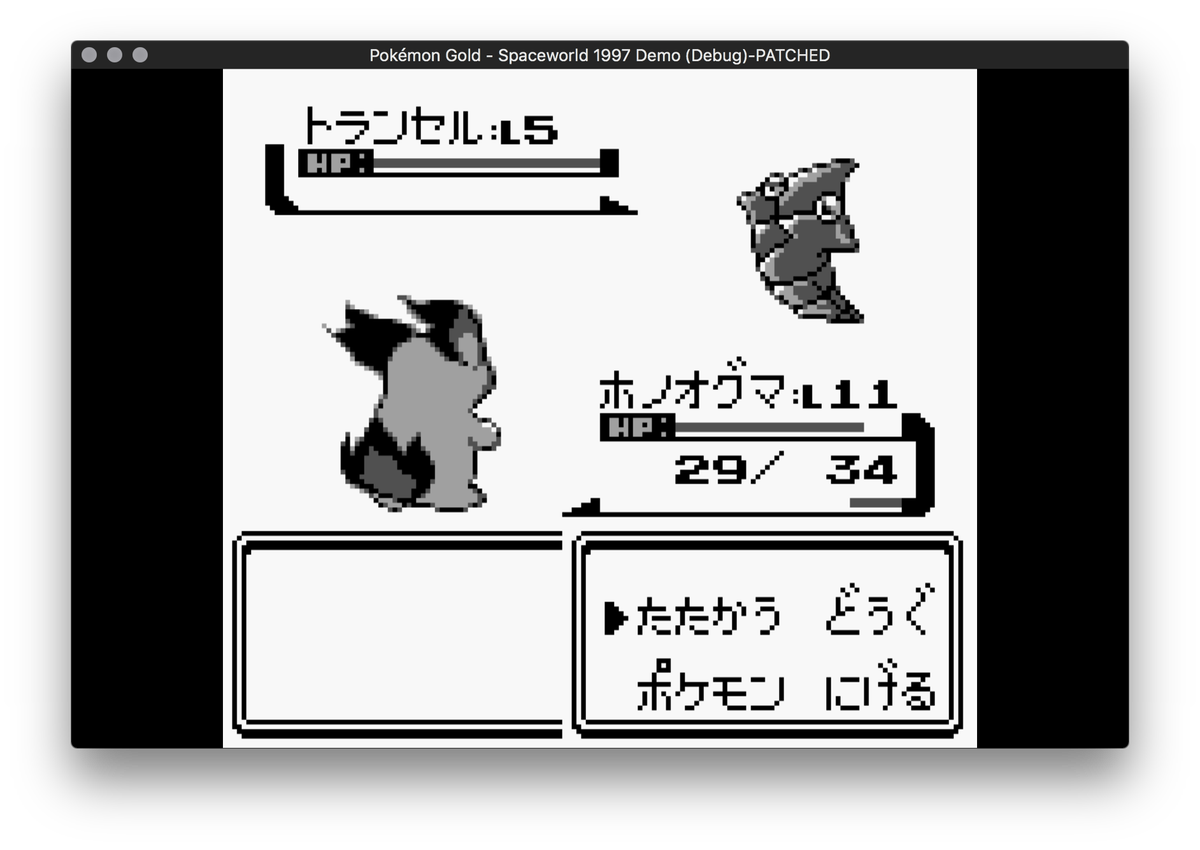 - Berries, surprisingly, are implemented
- the exp bar doesn't animate
- I got a wild encounter then got another one as soon as the battle ended before I could take another step
GET OUT OF HERE WITH YOUR GAMESHARKED LEVEL NINE SLOWKING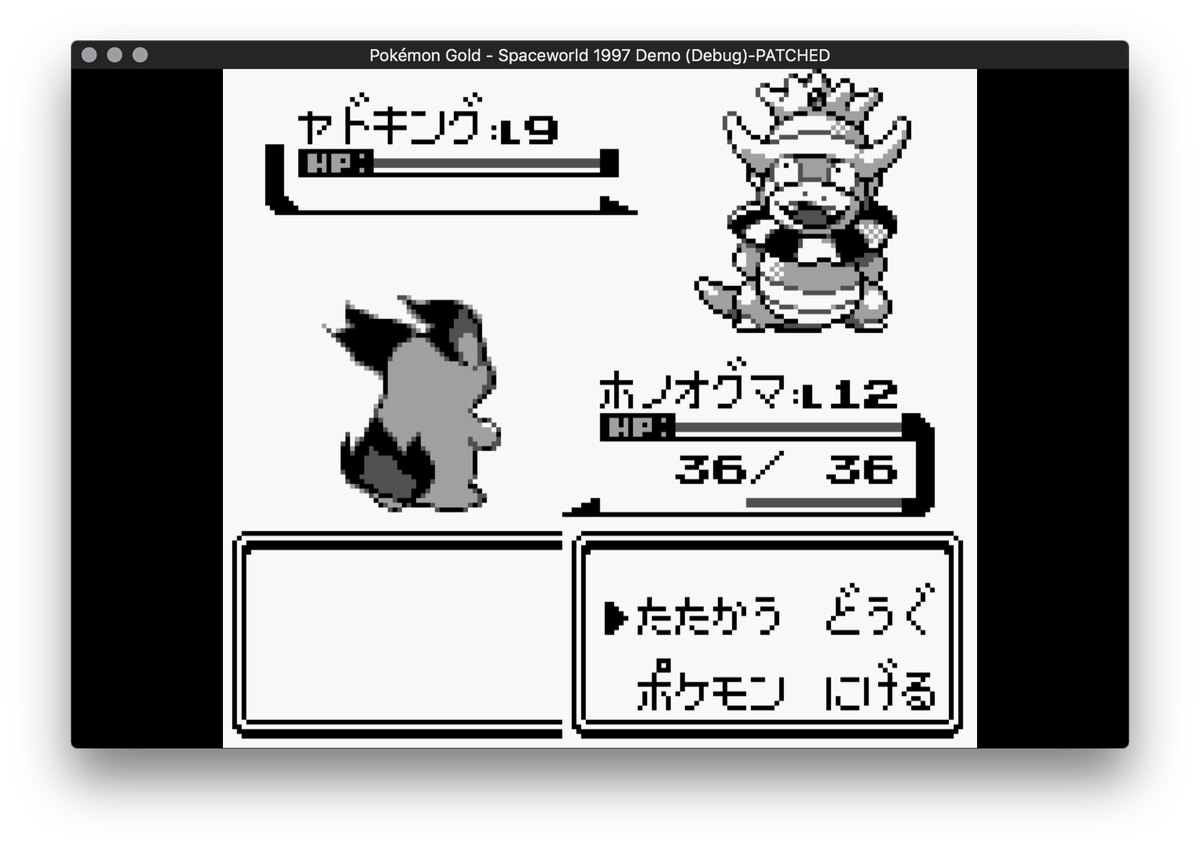 the slowking disabled my scratch so I decided to just take the loss and see what happens. The answer is, after the trainer said something, it... rebooted the game
Kimono Girl just chilling on a bridge wiped me (I skipped all the previous trainers as they don't trigger unless you talk to them). Her clefairy had a move animation I didn't recognize with an angel
After the first reset I still had the Fire-Bear thing but now I have Chikorita, which looks pretty much the same as final
I guess this is Hoppip??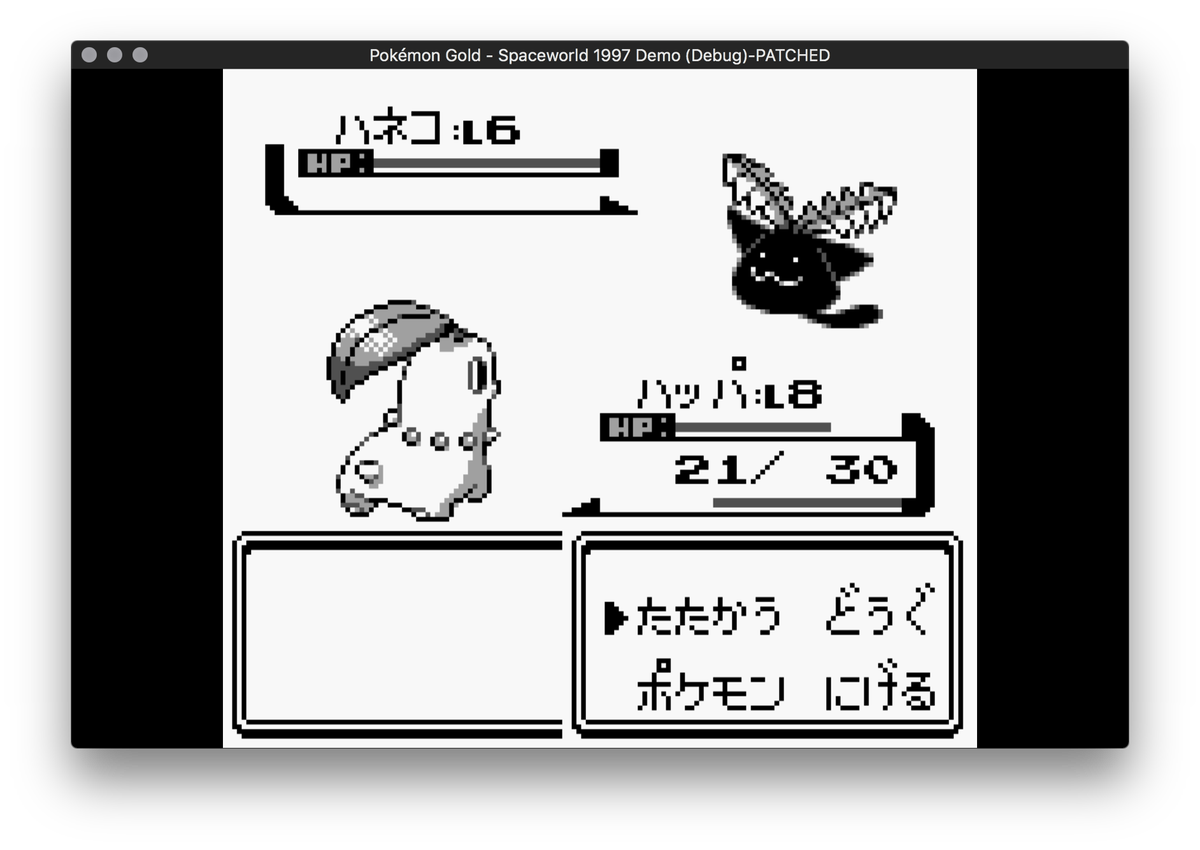 this is actually surprisingly difficult, I think they scaled this so most people would lose after five minutes and give the controller to the next person in line
now I have this thing?? its party icon is a lapras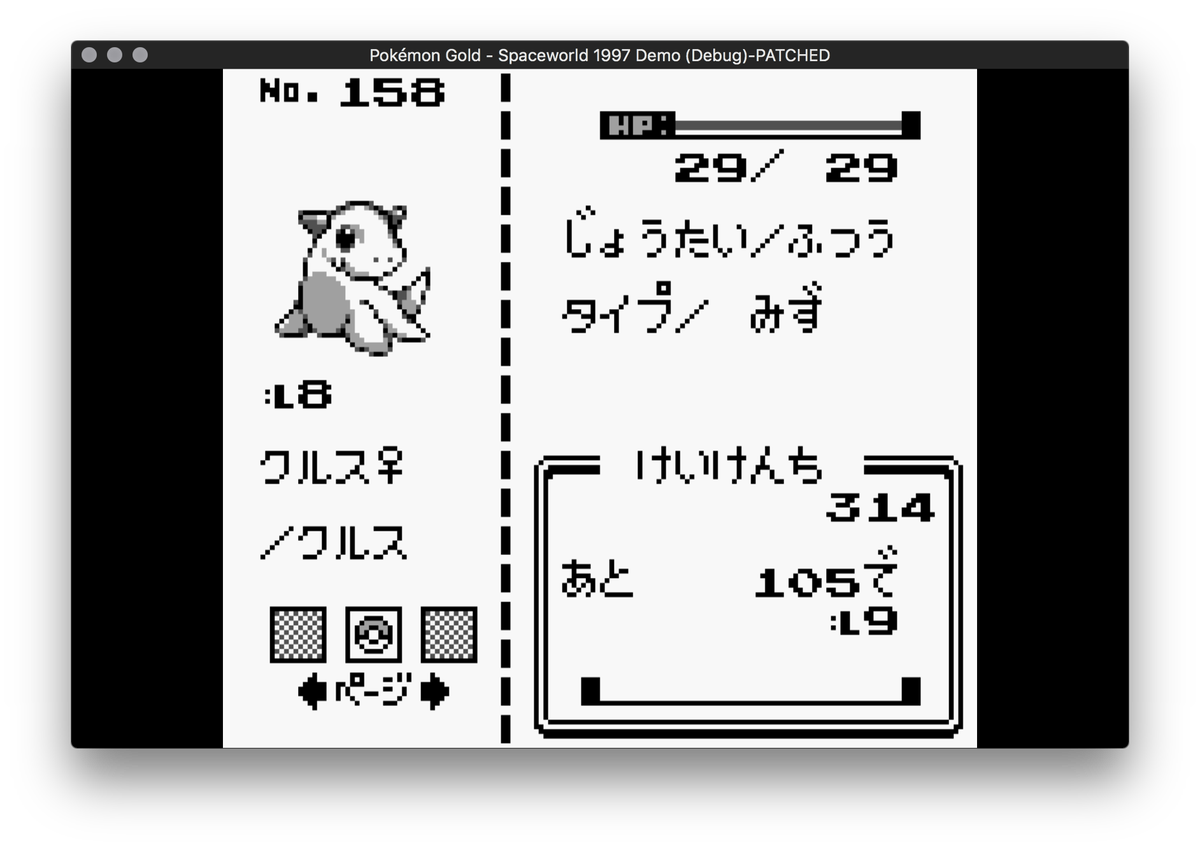 Lots of little oddities: there's no redbar chime; animations like tackle move the HP/EXP bar along with the pokemon; speaking of tackle, empirically its accuracy feels too low
the outdoors in this demo is some long meandering thing that I am pretty sure was specifically just for this demo and/or testing and never intended as a real route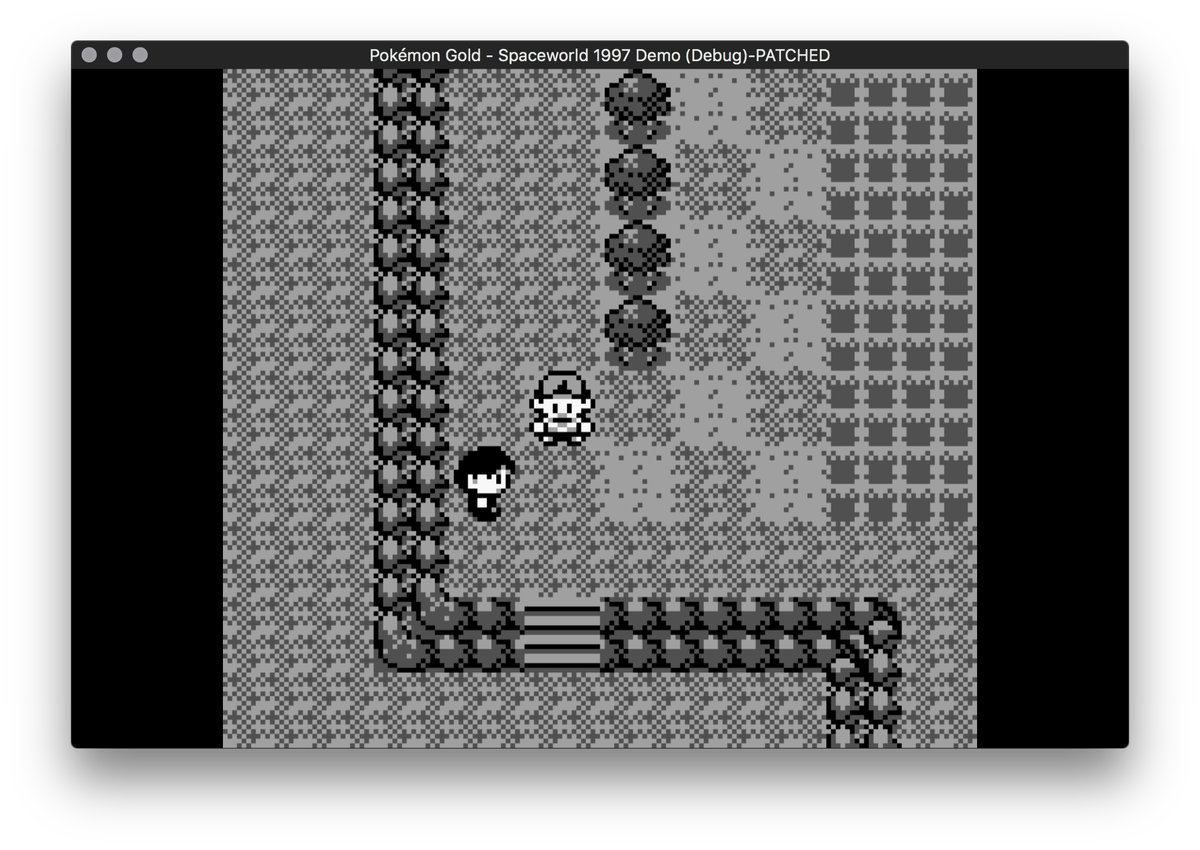 After the Kimono Girl, I found this loser at a gatehouse. He didn't challenge me, he just said something and the game rebooted so I guess that's the end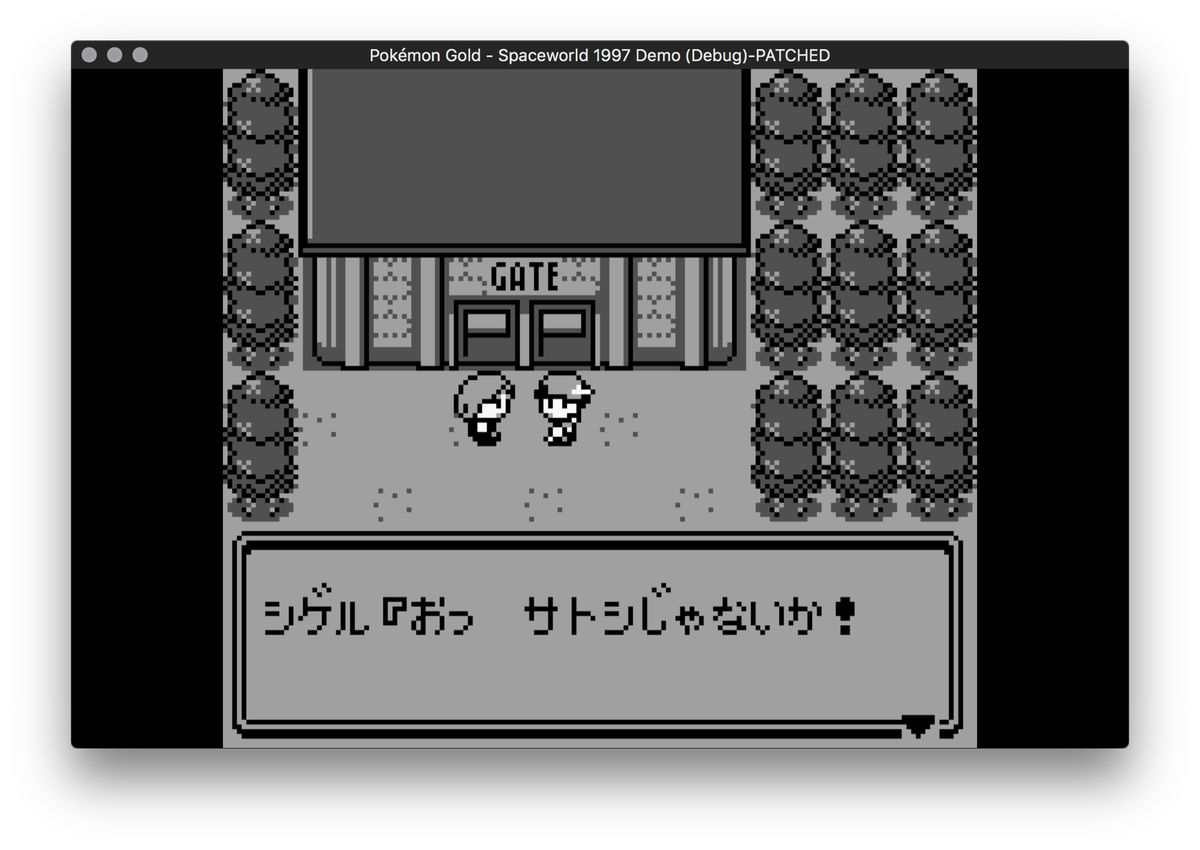 reloaded a save state I took and found Skarmory of all things in the grass. Most of the mons have the same default cry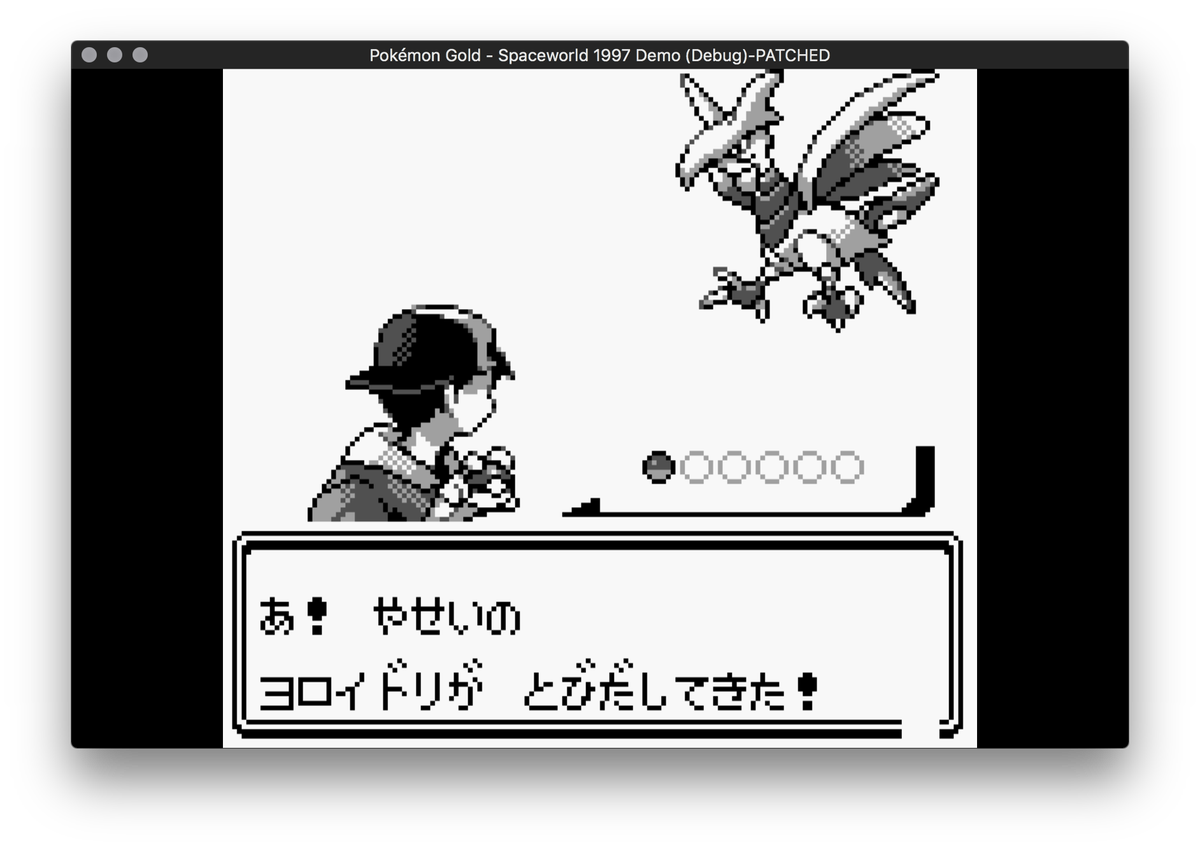 That's weird. I ran into a pidgey and the battle immediately played the run away sound effect and ended before there was a turn. No idea what that was about
here, this is the message it gives when it triggers an instant run. Is the mon fleeing?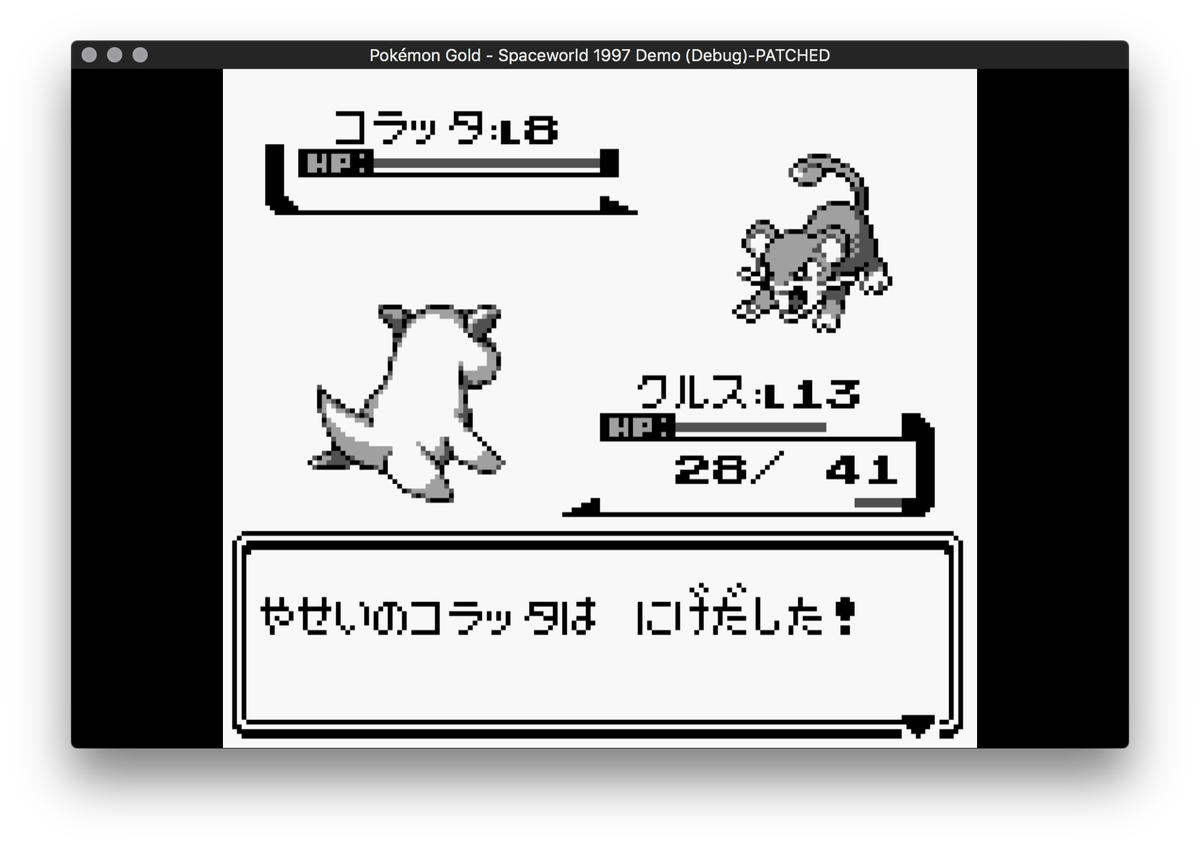 I'm trying to see if water thing will evolve, but the pokecenter doesn't *do* anything which makes the proposition difficult
I'm trying to farm the very low-rate skarmories for this and I have discovered holding a direction against the wall, which doesn't animate, racks up steps very fast
sadly I finally made it to level 16 and nothing happened. Extremely dubious I could make it to 18 (Totodile's evolve level) on my remaining HP/PP.
okay I did the patch 0x5585 to BB suggested by
@LBtNunes
to re-enable the full intro. I'm being prompted for rival's name right after mine as in the first gen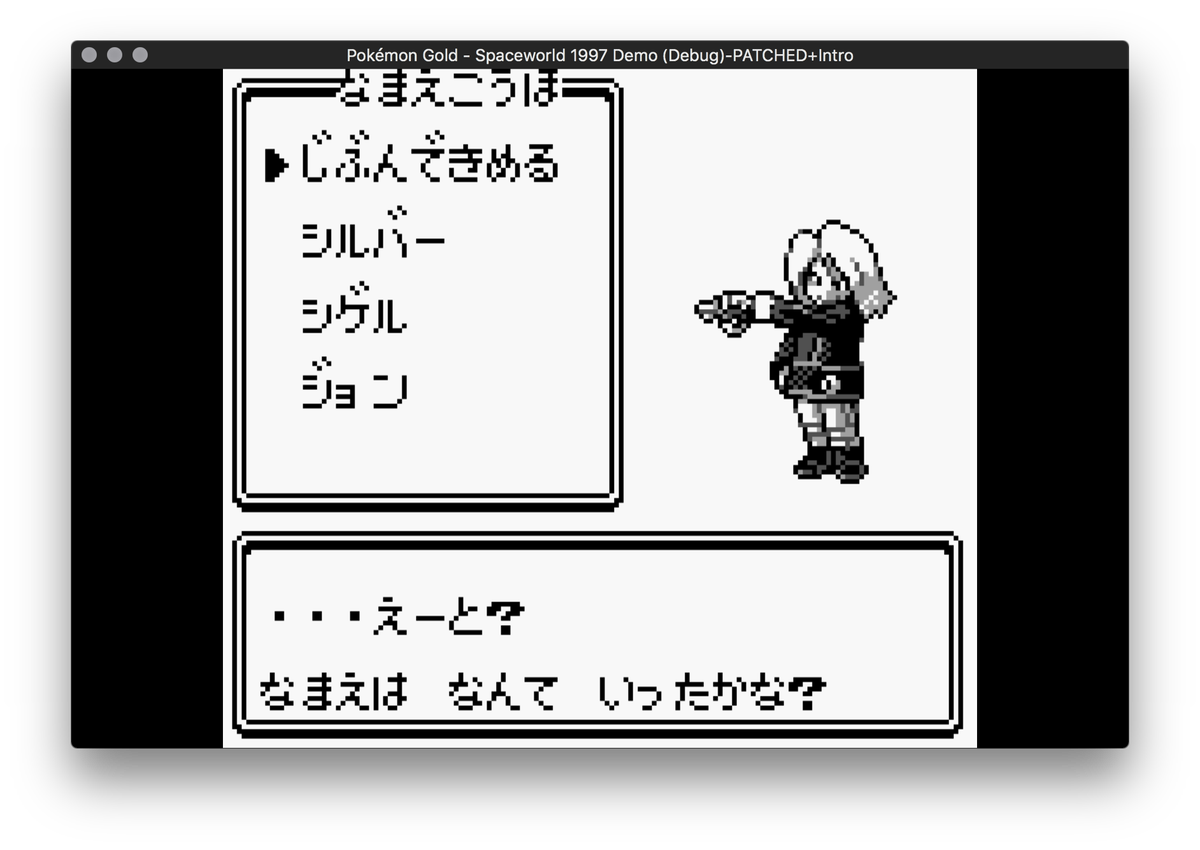 I guess this is setting the clock, and I think that bizarre tall symbol is the ugliest kanji I have ever seen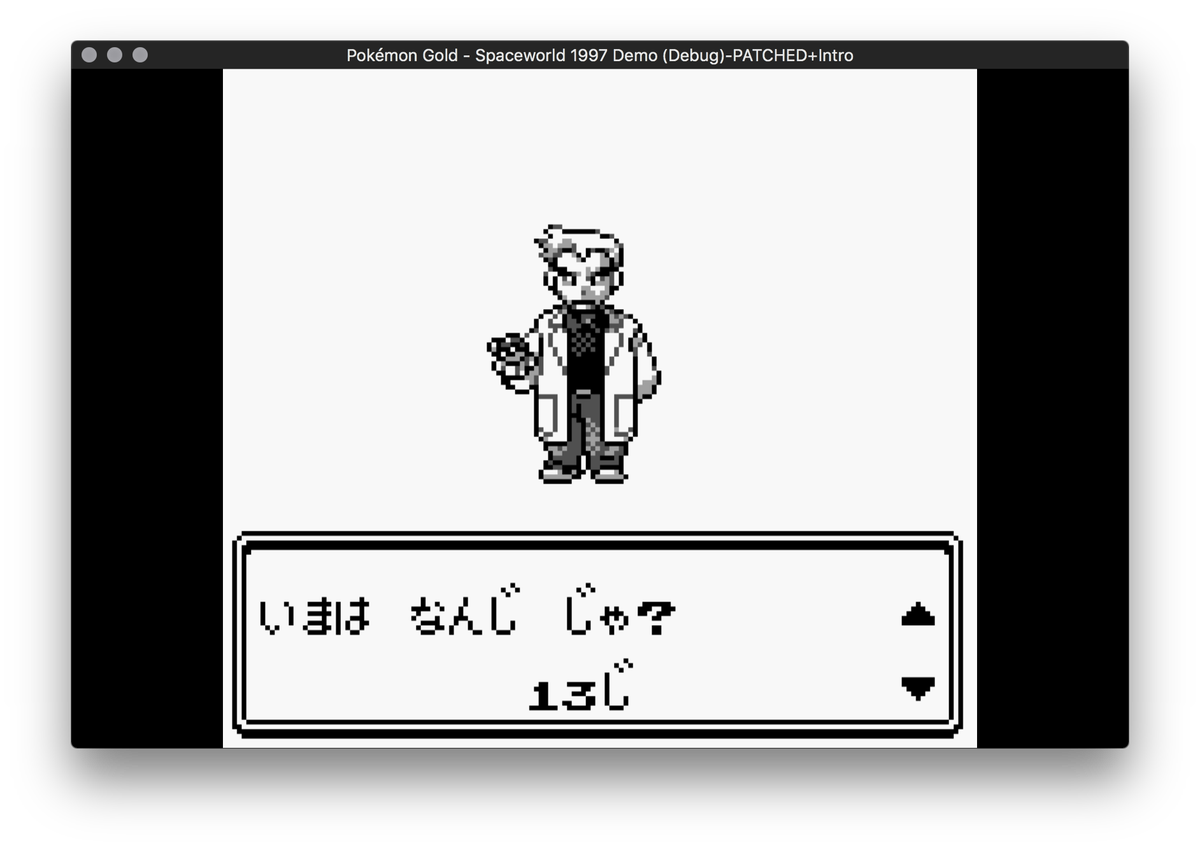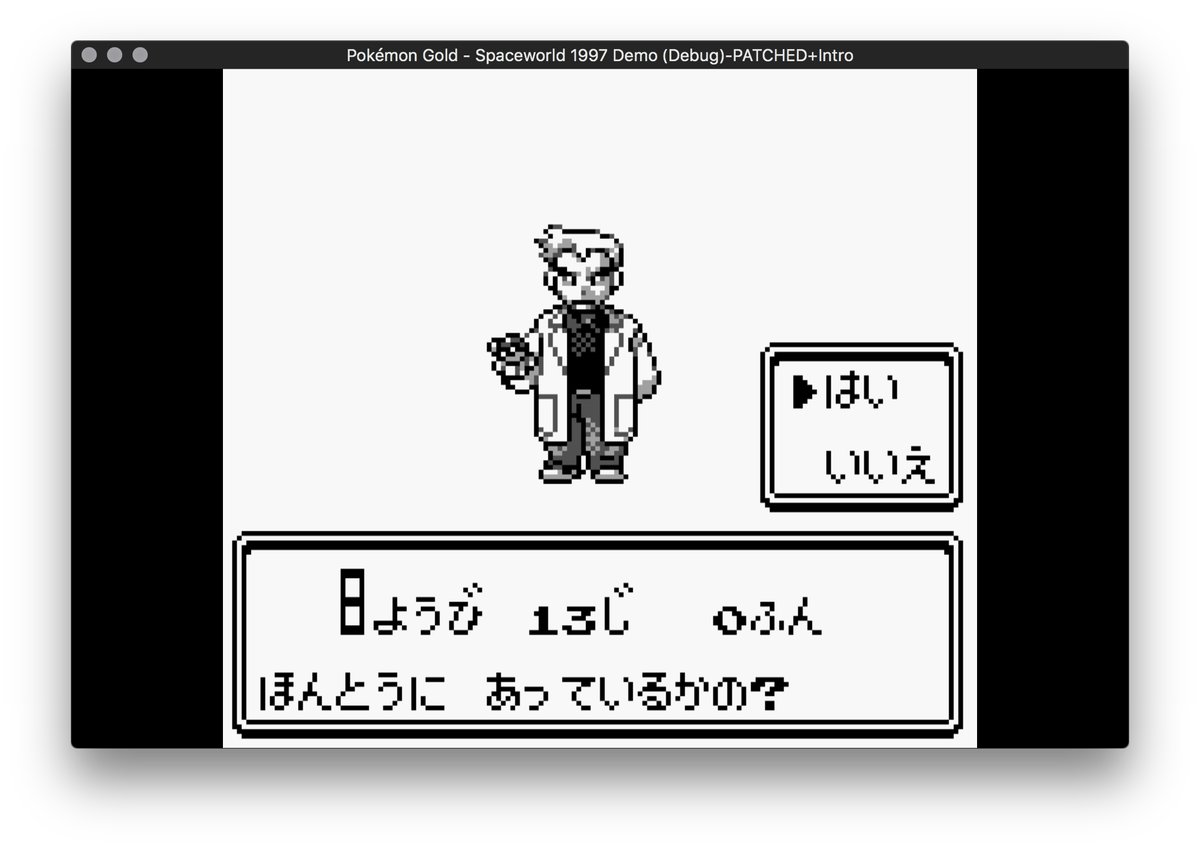 There's someone in my room now who isn't there in demo mode. I'm guessing he's my brother? He just says stuff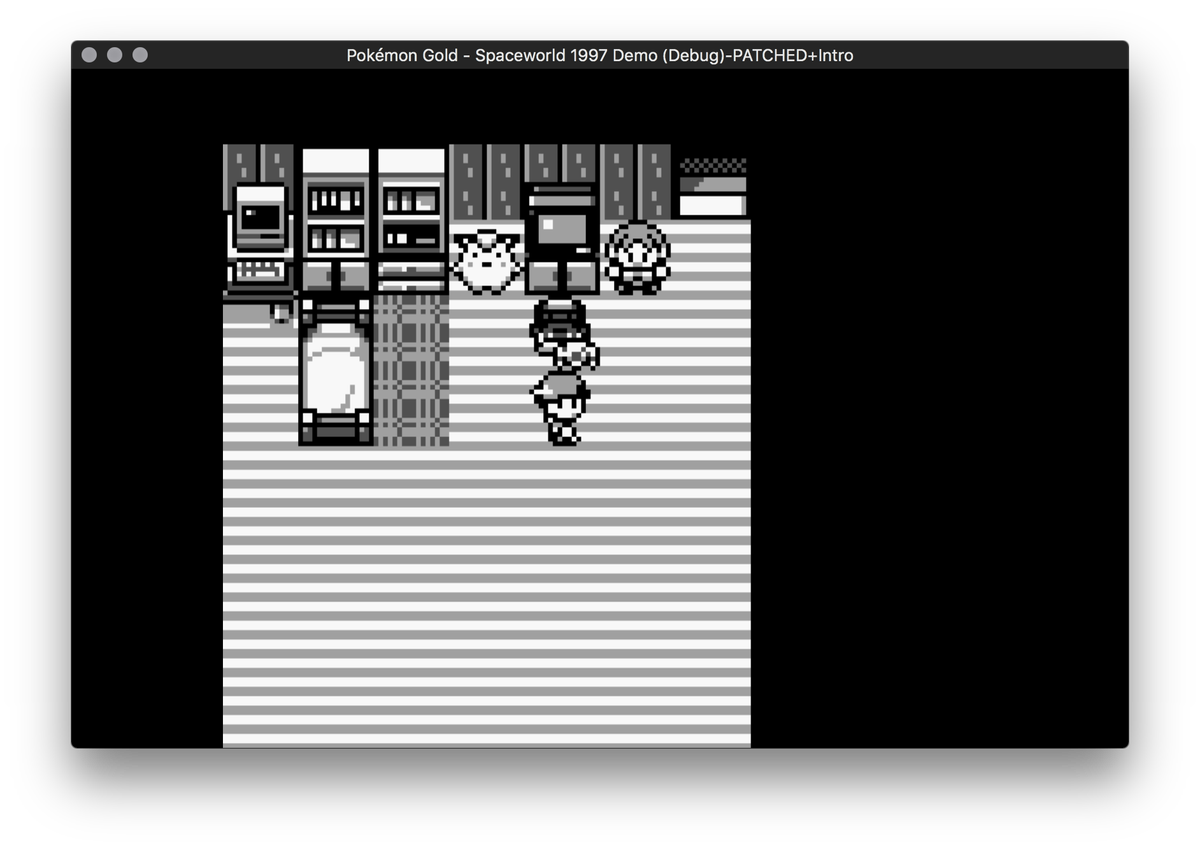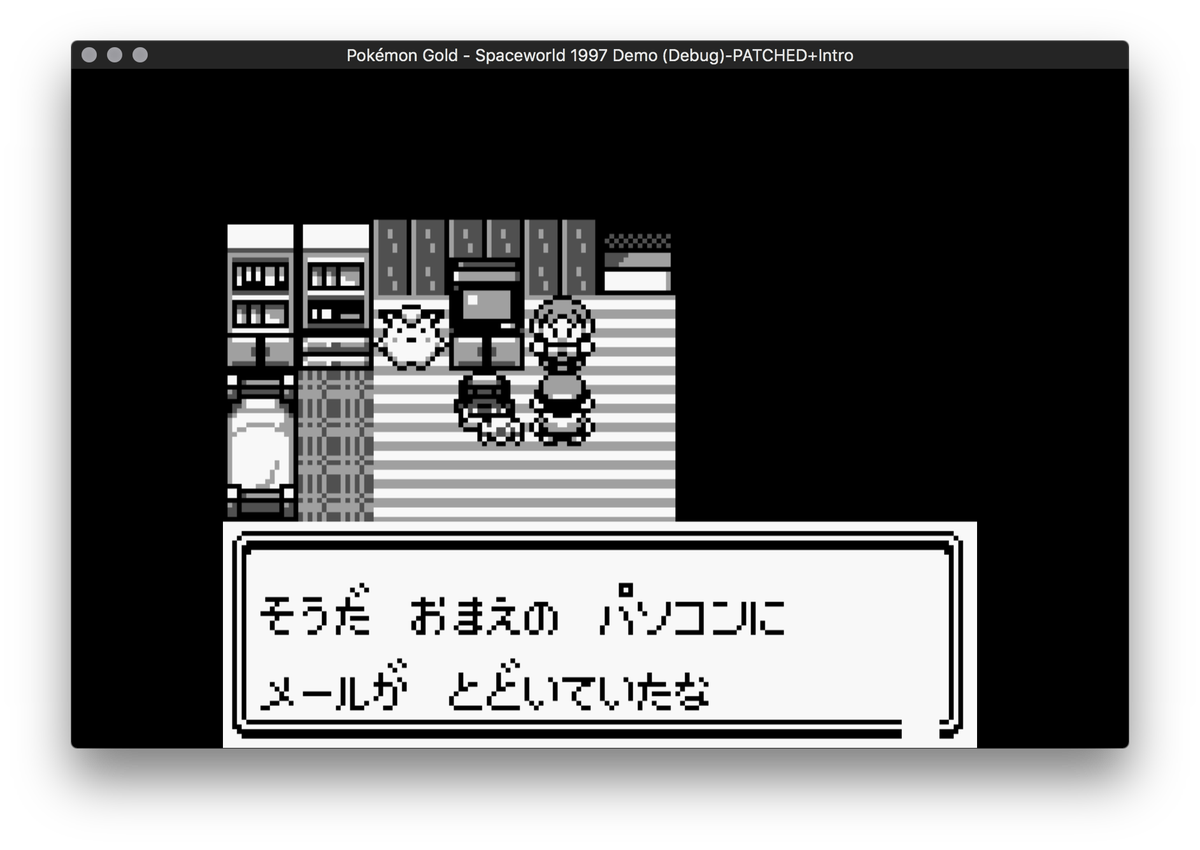 I see, he blocked me from going downstairs and the computer said something it didn't in the demo then I could go downstairs
The mother was gone from downstairs. I went outside and Rival sprung a menu on me, I picked the second one I think. The palette for the town is different from demo mode?? (looks more correct now)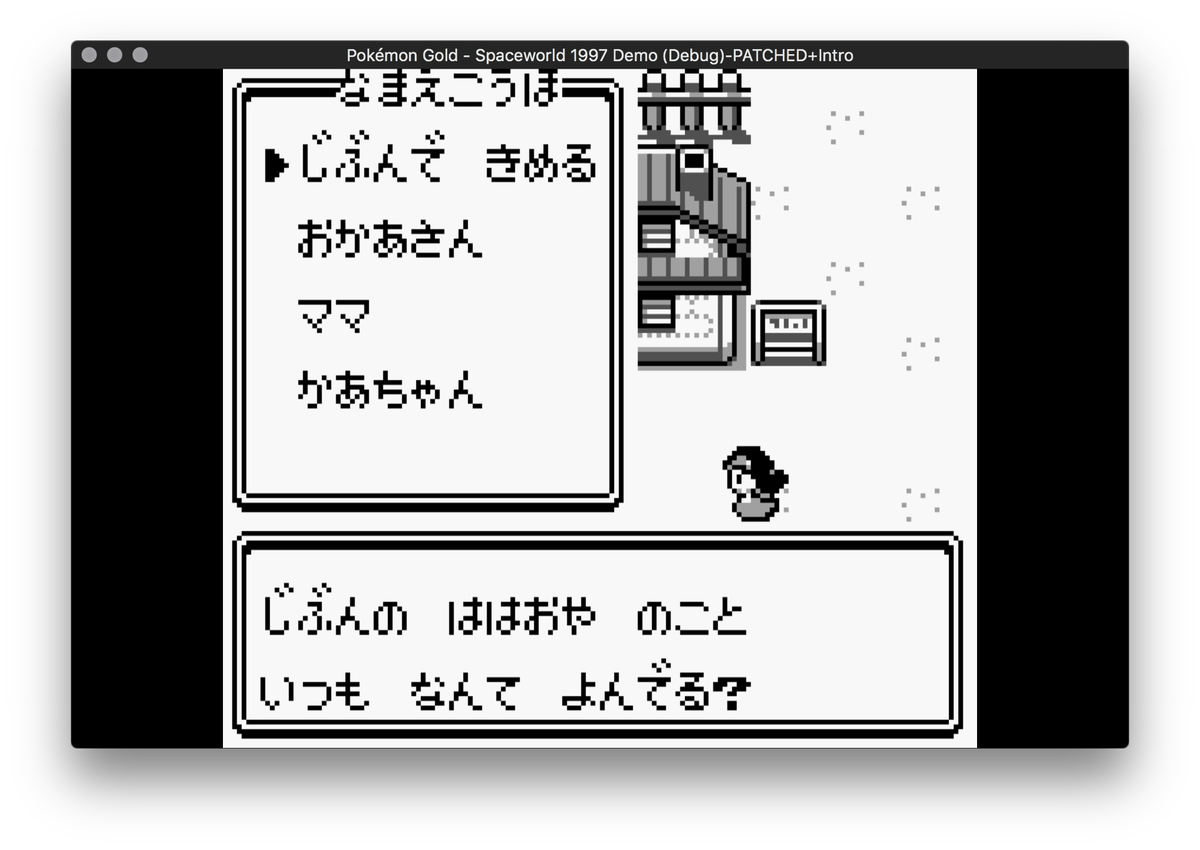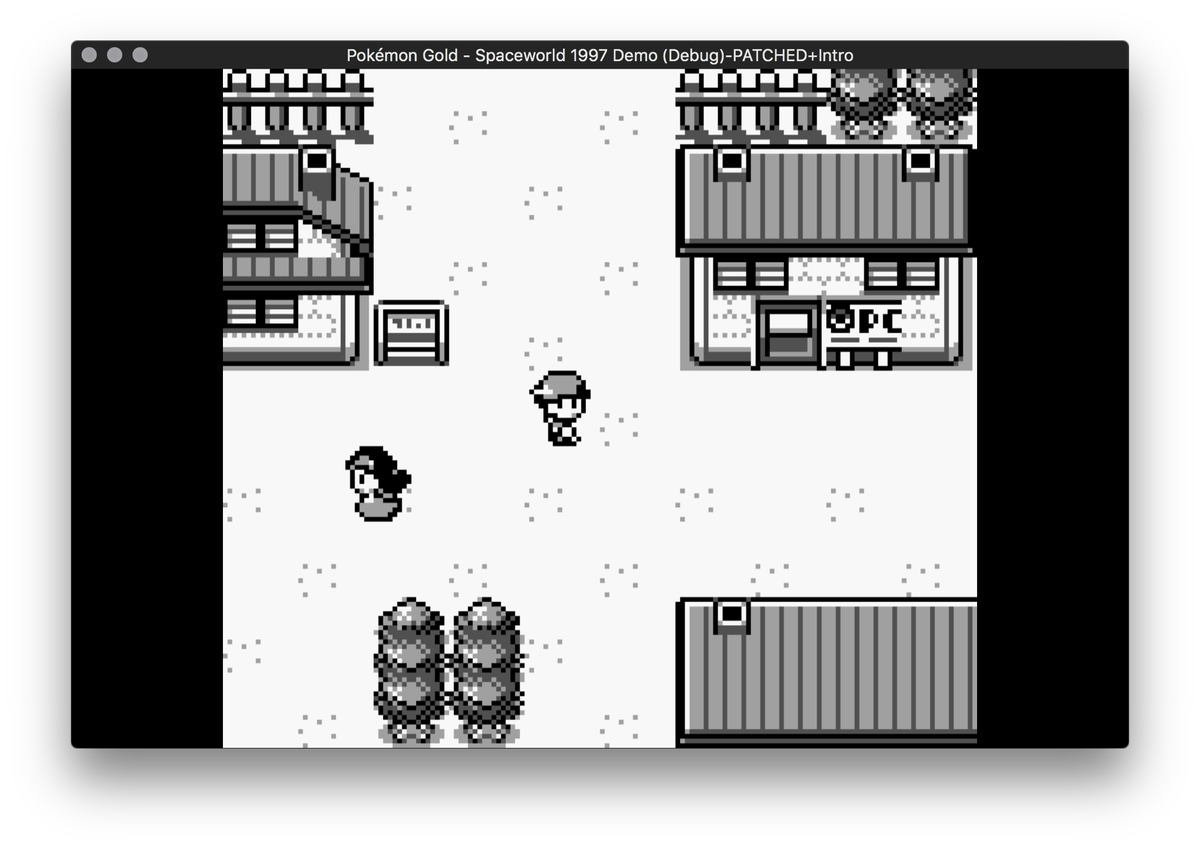 what I thought was a gym turned out to be the lab? which is, as you can see, unlocked now. That back door however is locked.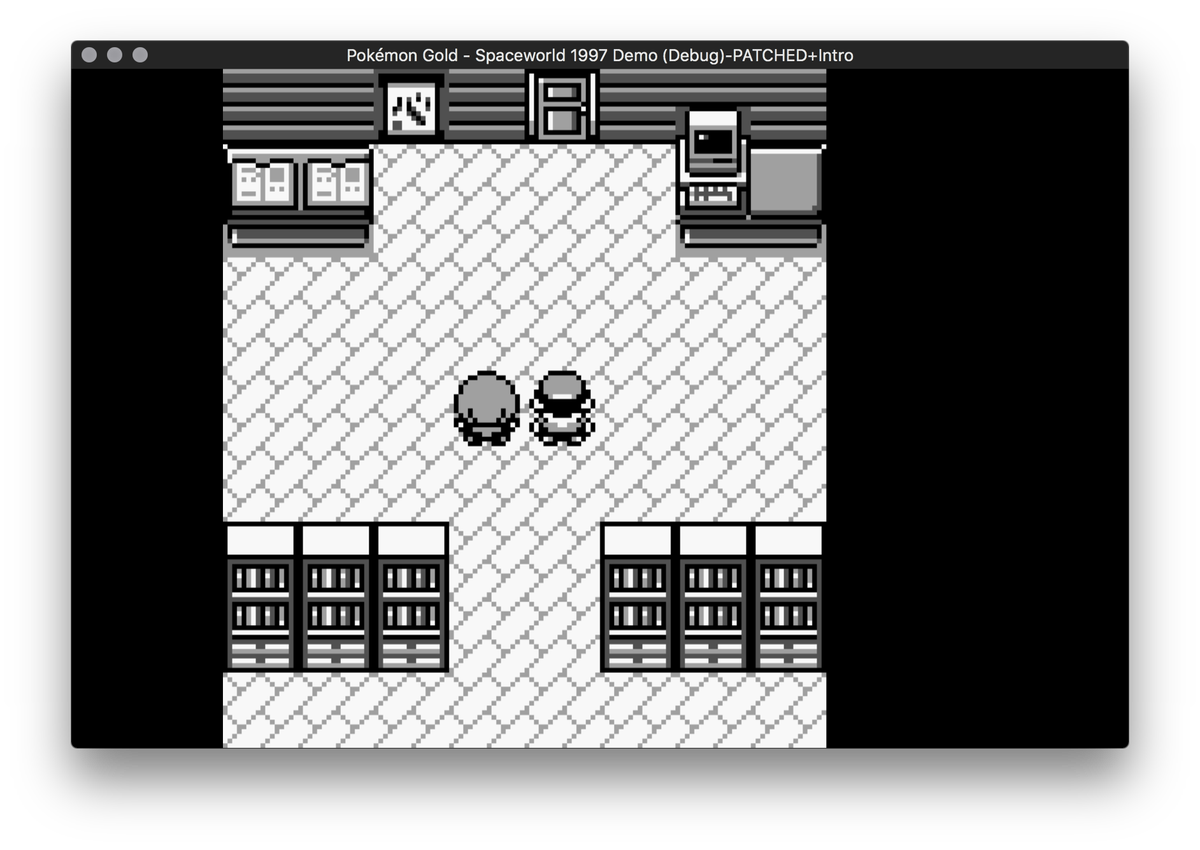 uhh, GARY showed up when I tried to leave and dragged me to his grandfather (no Elm apparently)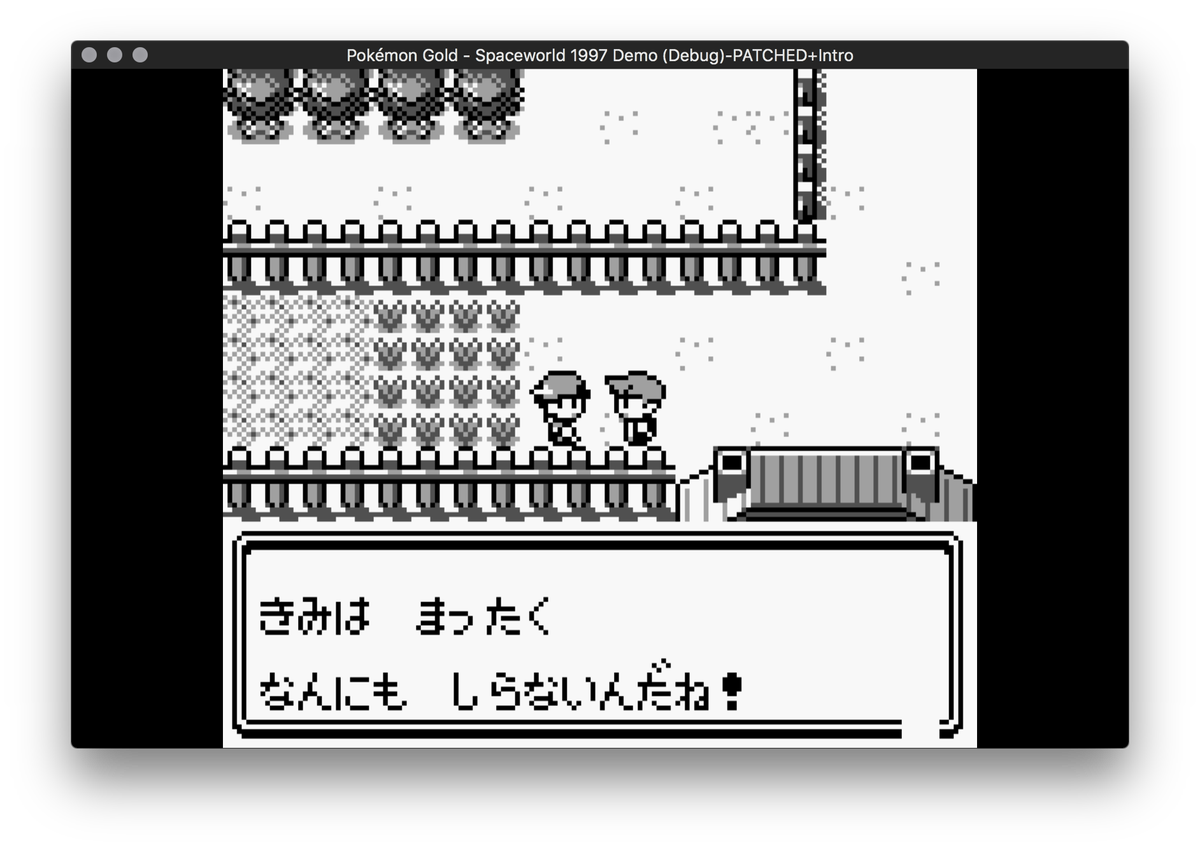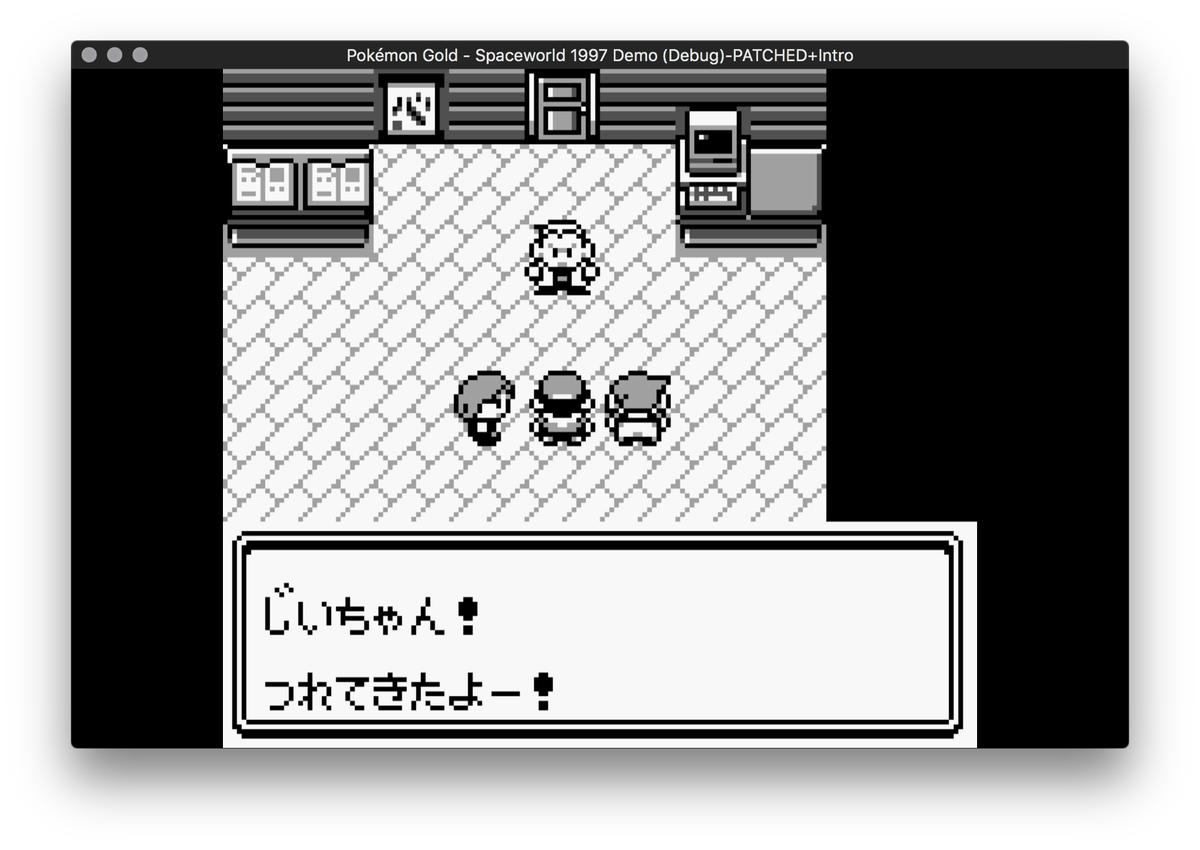 .... one of the sprite palettes changed after I chose my monnymon??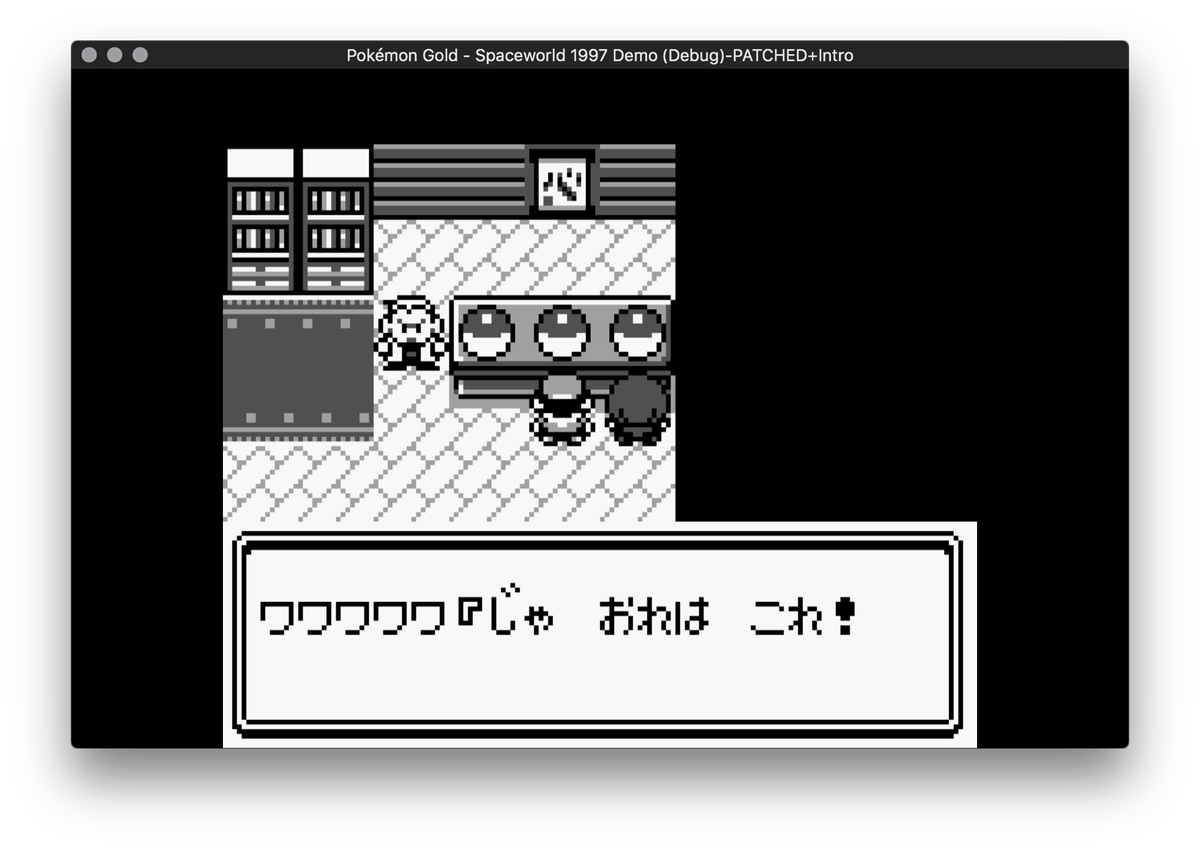 ??????? rival battle ???????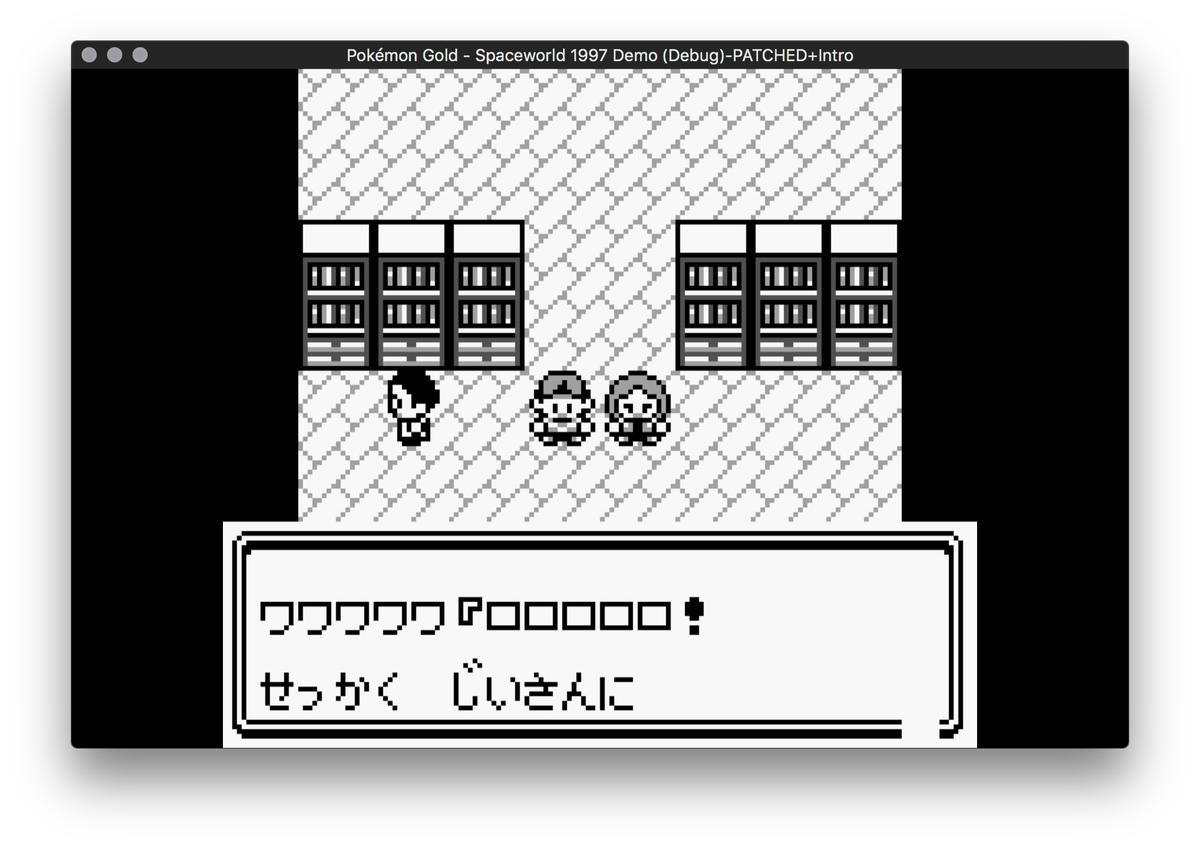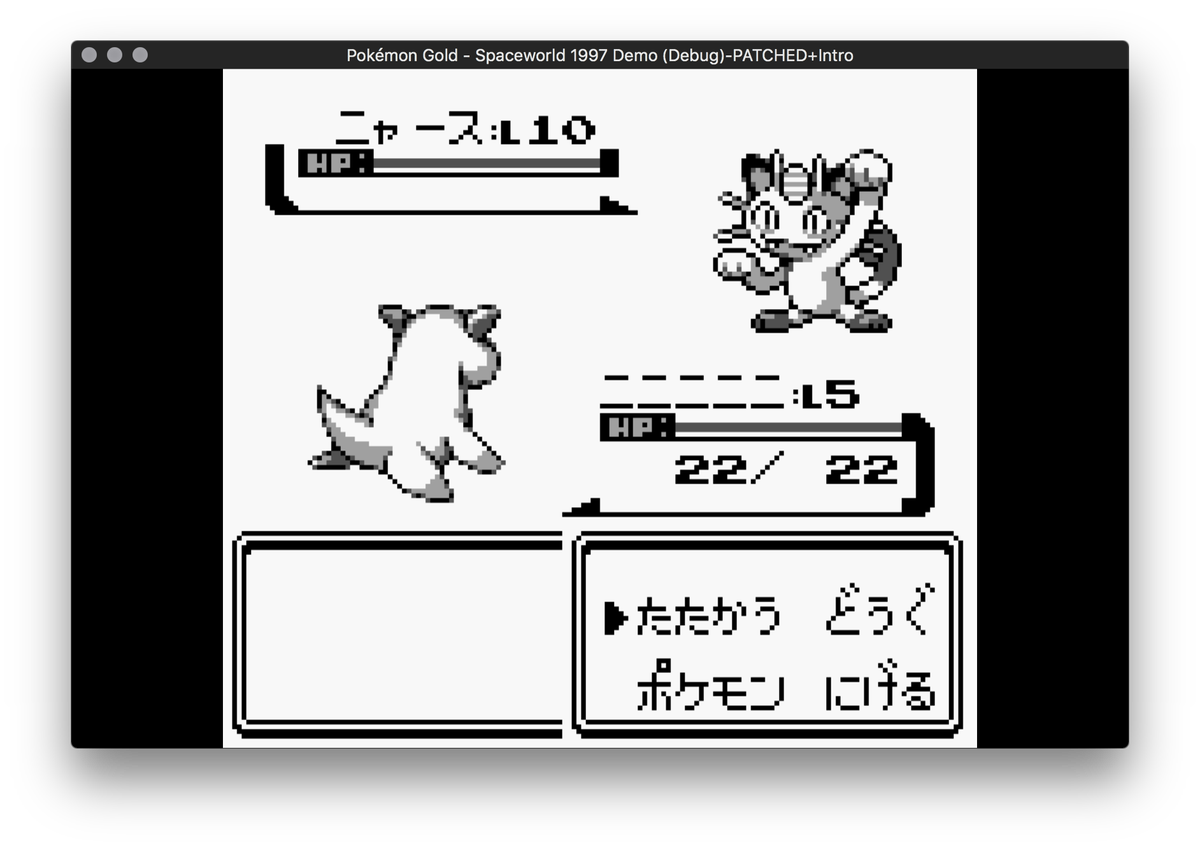 FFFFFFFFFFFFF it resets after you inevitably lose
I'm told that menu Rival sprung on me was the mother naming menu which we know never actually got removed, they never even reclaimed the ram (would have been obvious if I picked first option I guess)
I return with secret knowledge from Discord!
If you let the opening loop, it becomes a very simple minigame to collect Jigglypuff's music notes. And then Ho-Oh's flames are also music notes for some reason.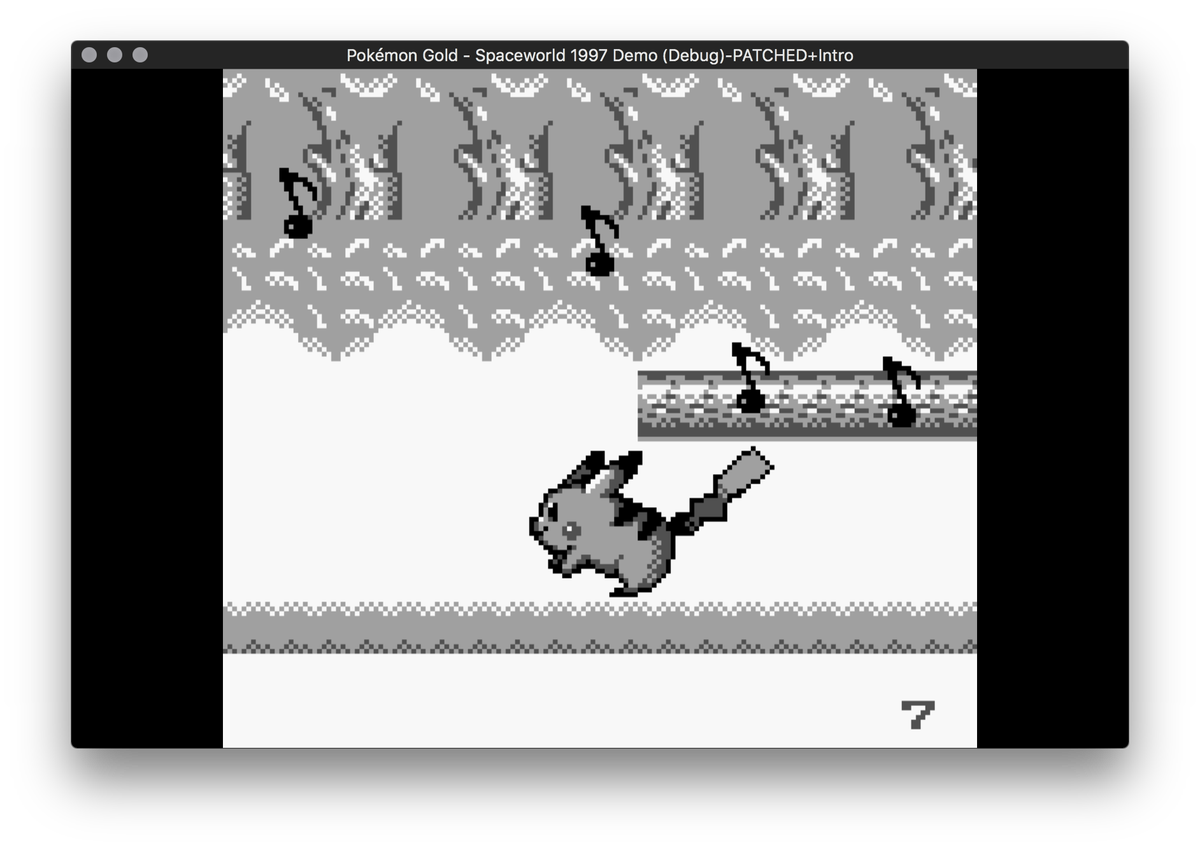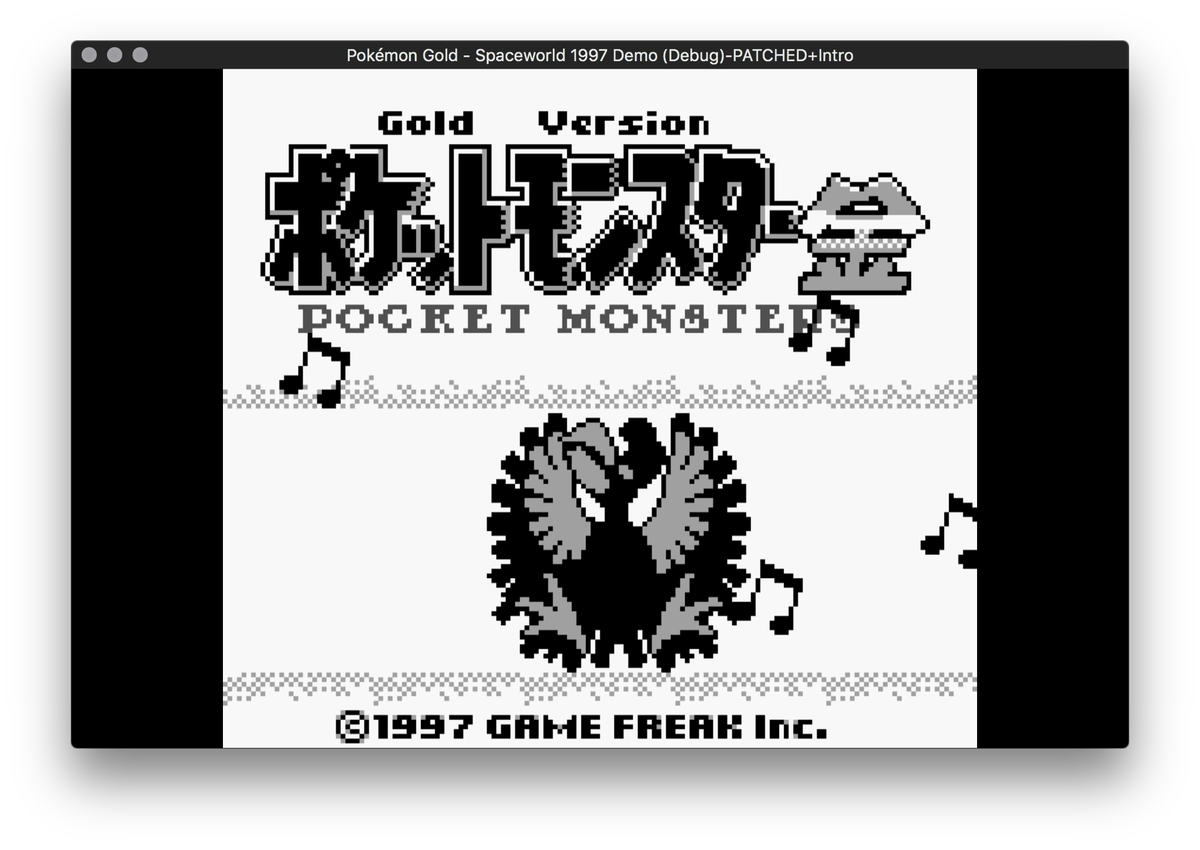 Super Ultra Secret Debug Menu (select at title screen). This appears to be a party editor, but it didn't affect my starting party. I do have x99 of a bunch of stuff though, and my pokedex is full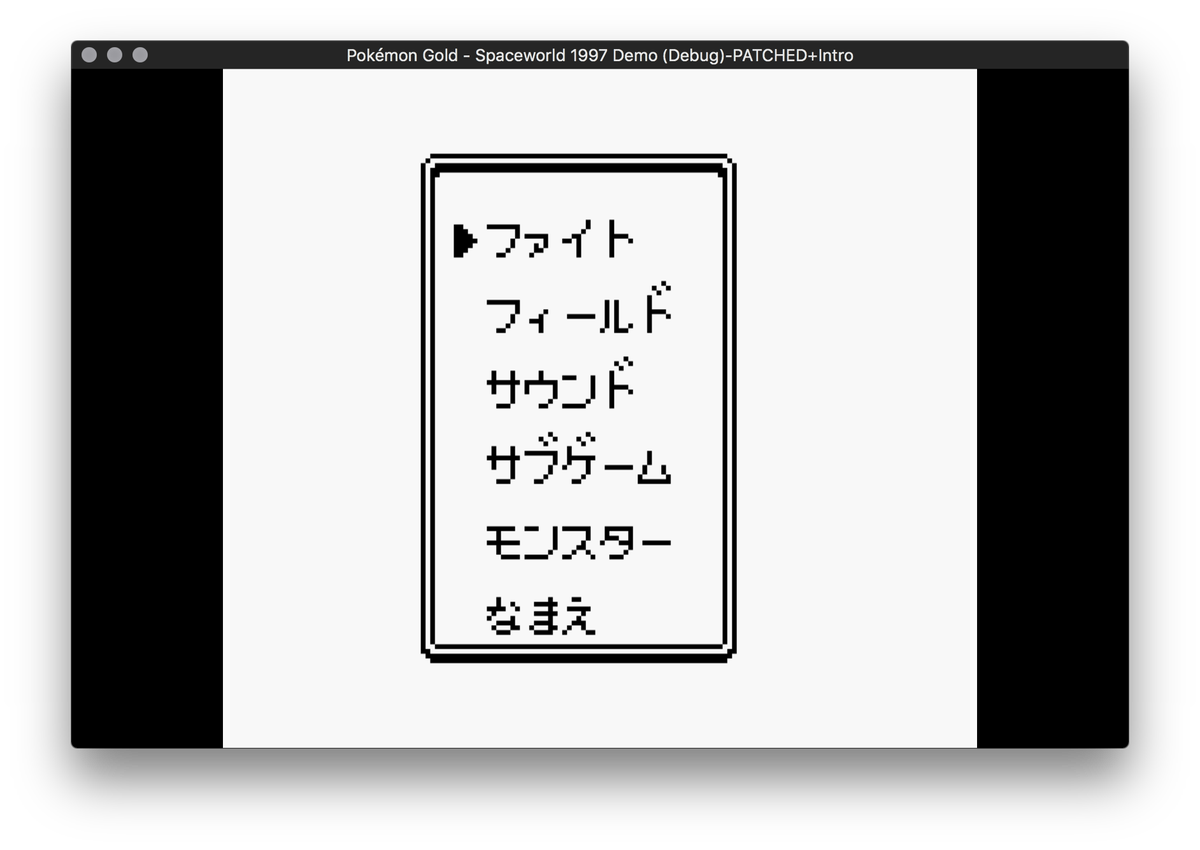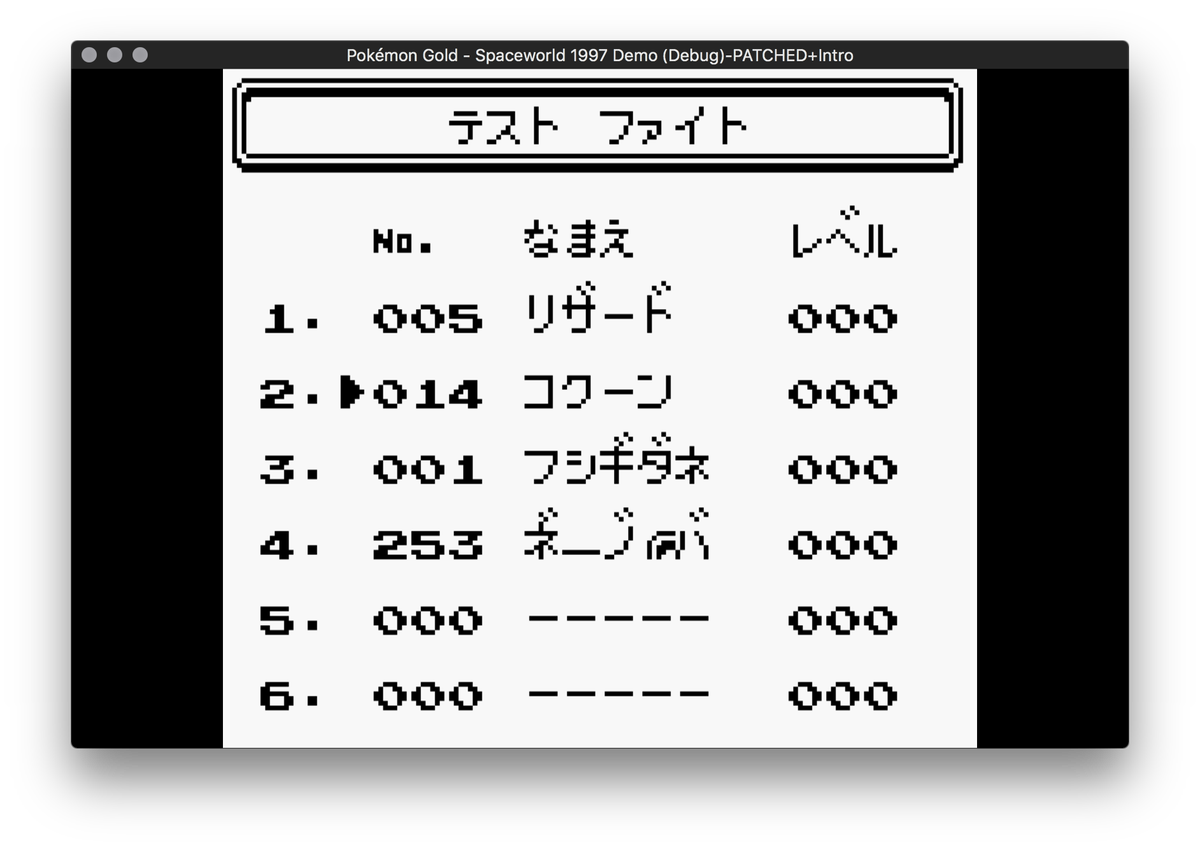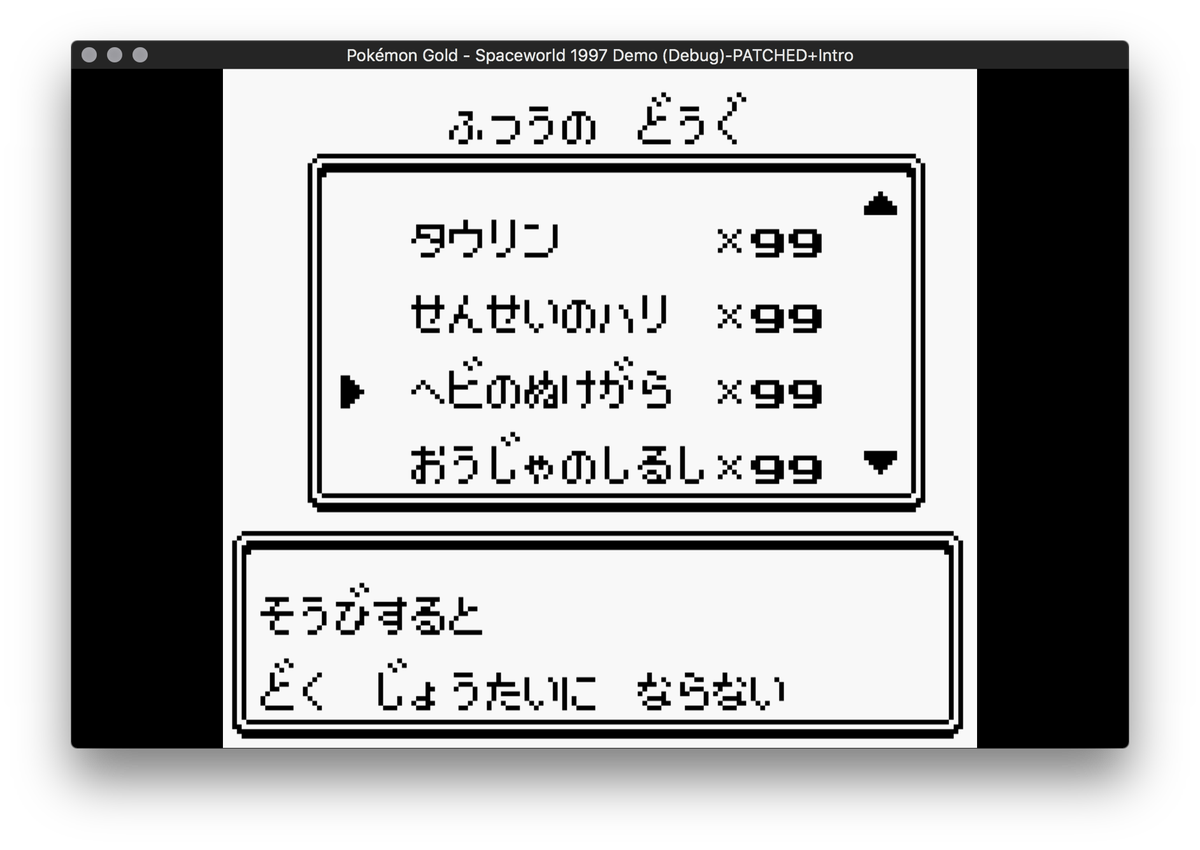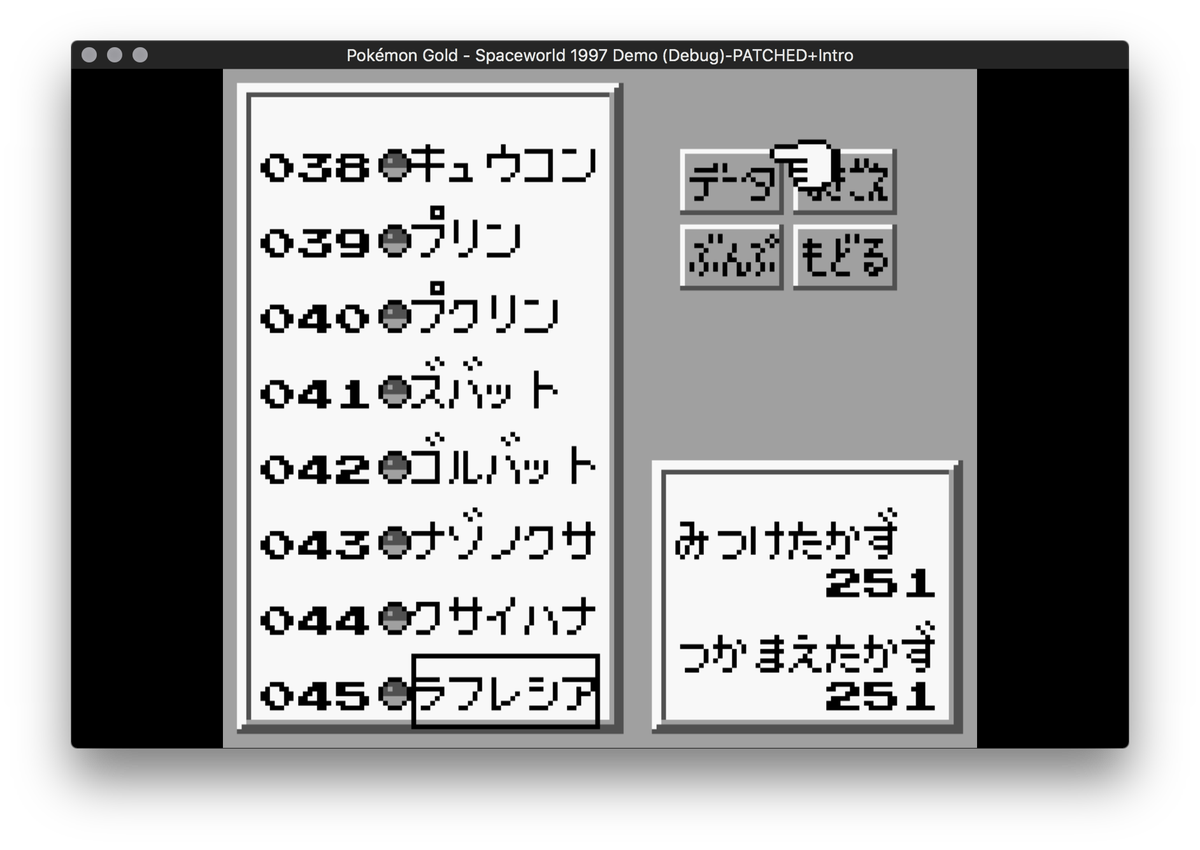 Rival was still blockading the gatehouse, but I held B to... walk through walls!! You only need to do it right there because it turns out almost everything on the other side has no collision anyway! And nobody will talk to you! Are you a GHOST???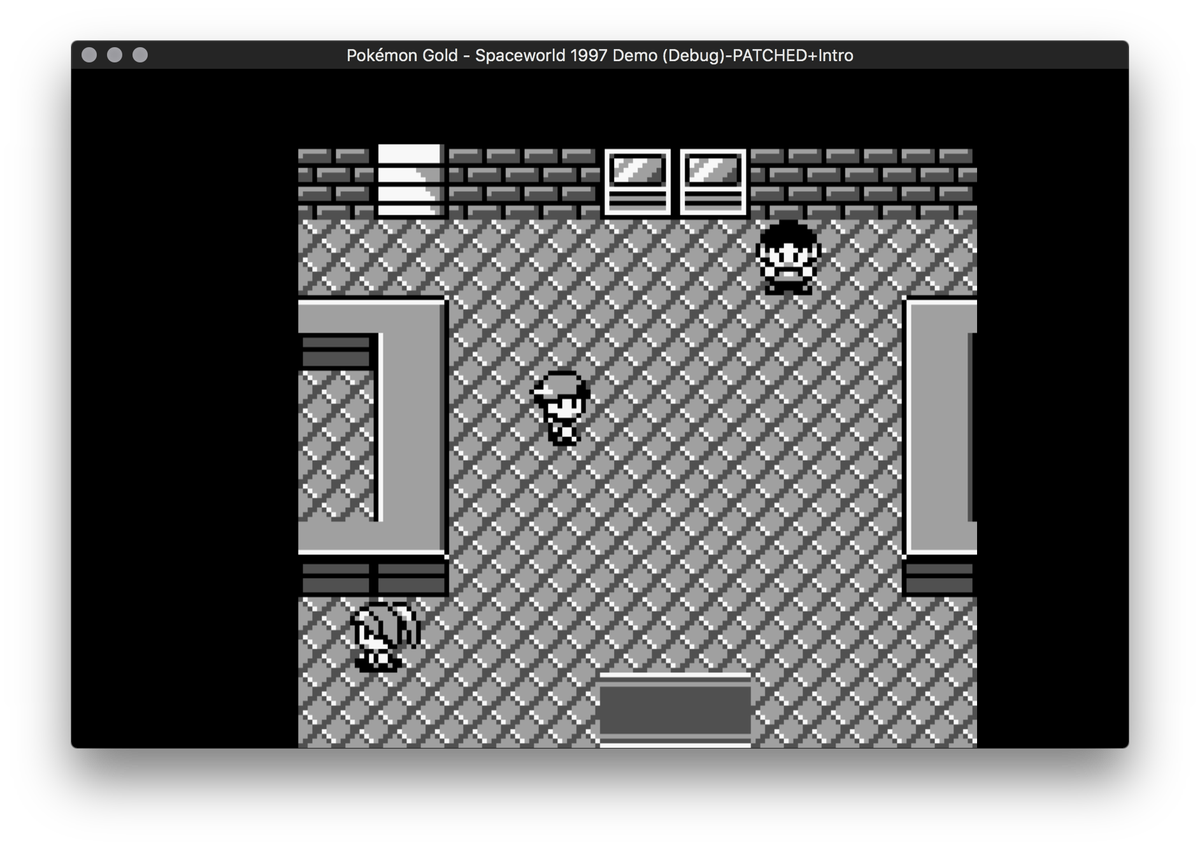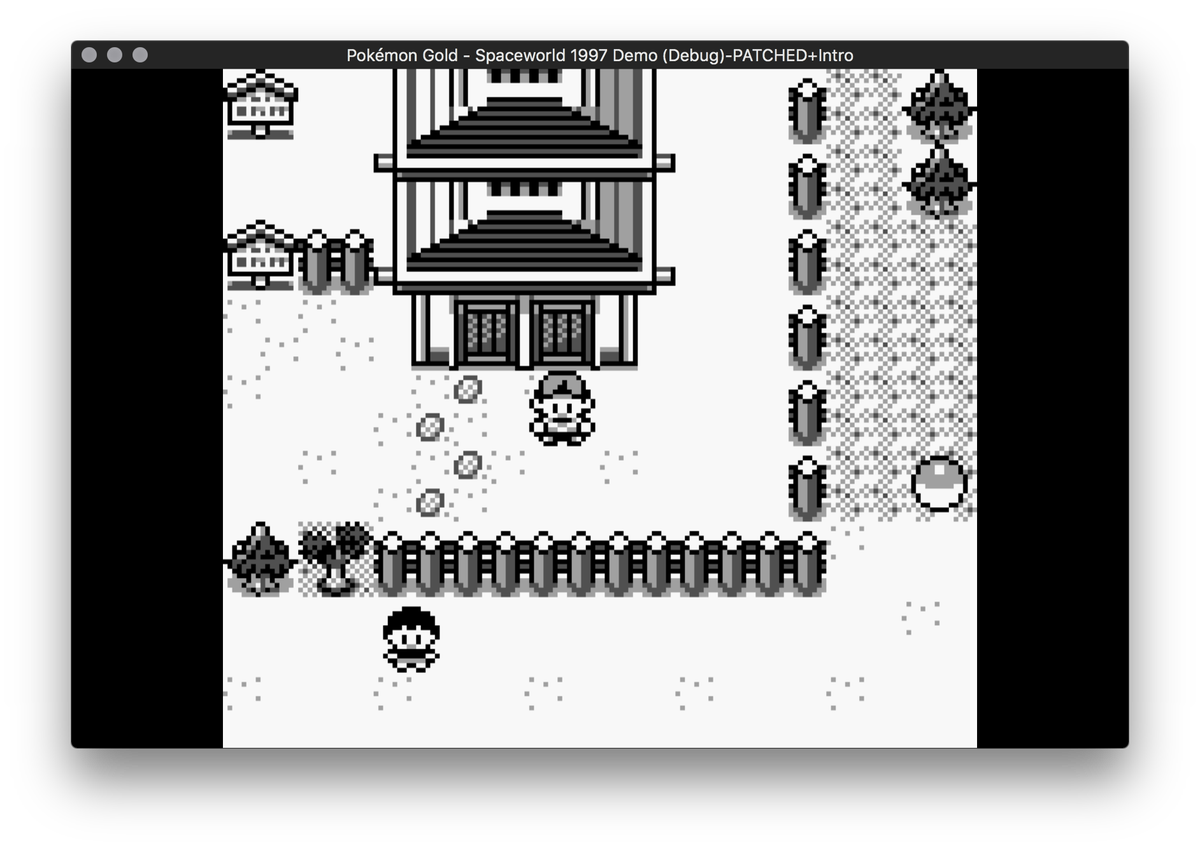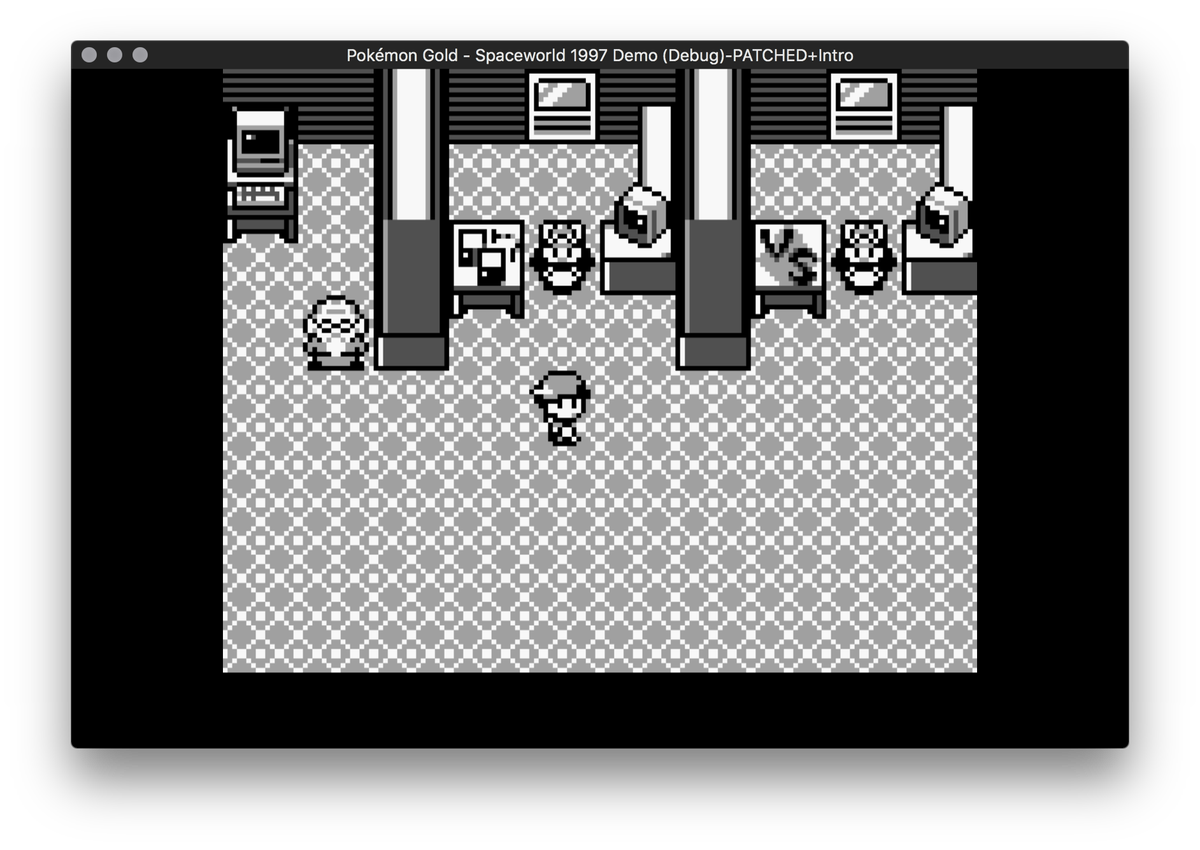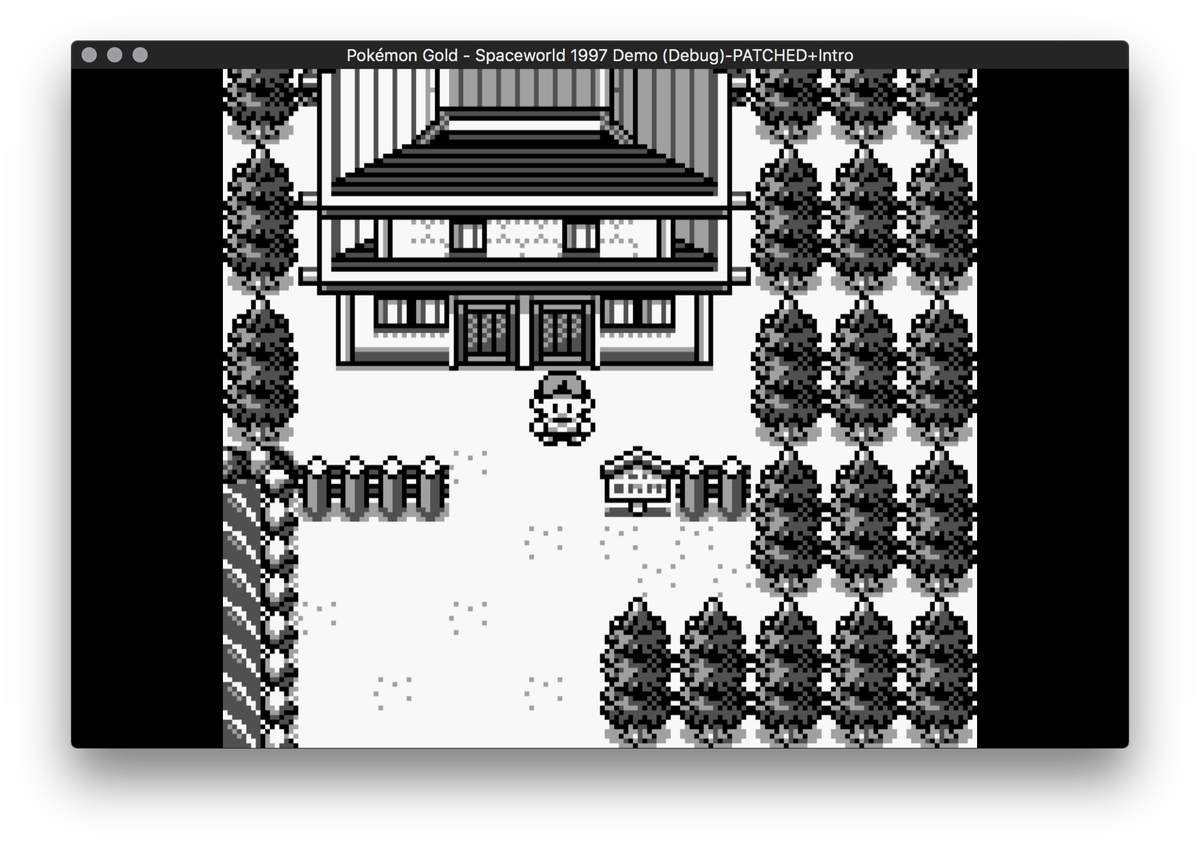 Falkner(?). There's collision in here but it's a little buggy. This is inside the last building in the previous tweet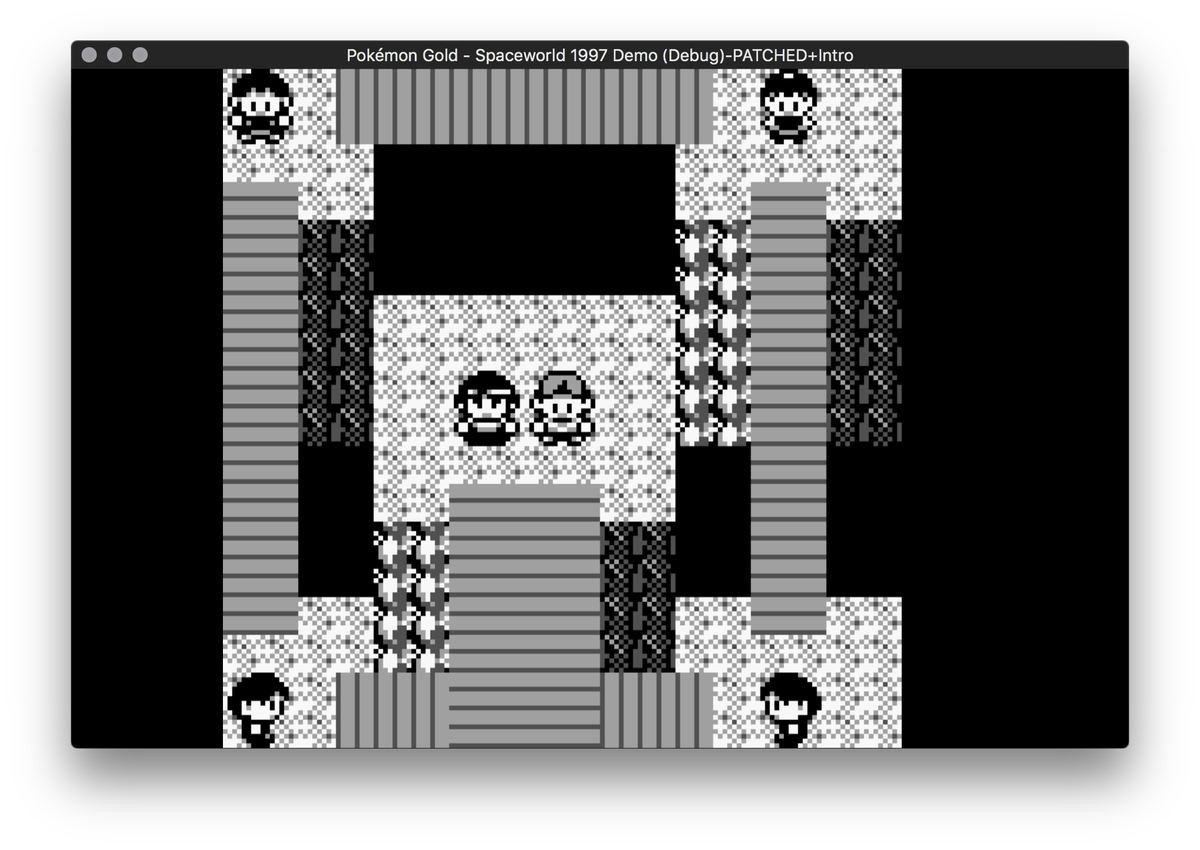 Prototype of Sprout Tower (one floor not shown).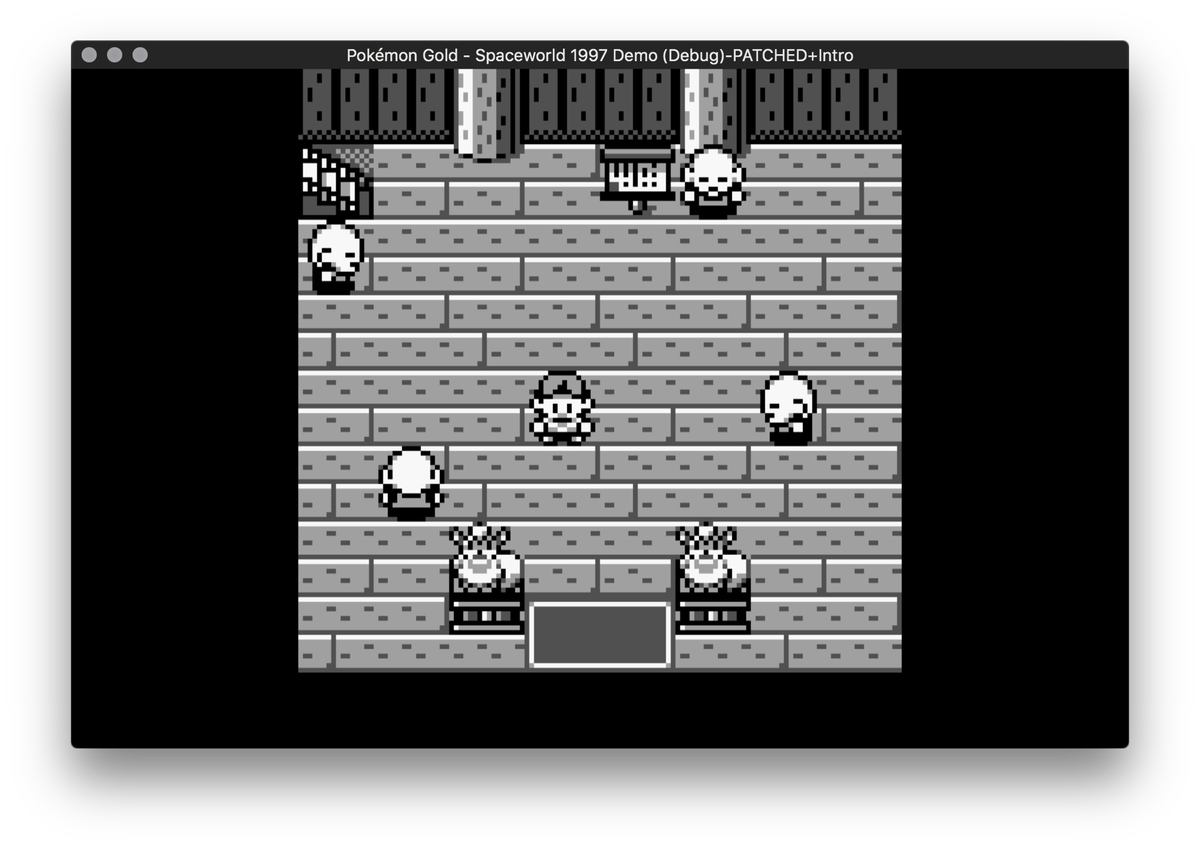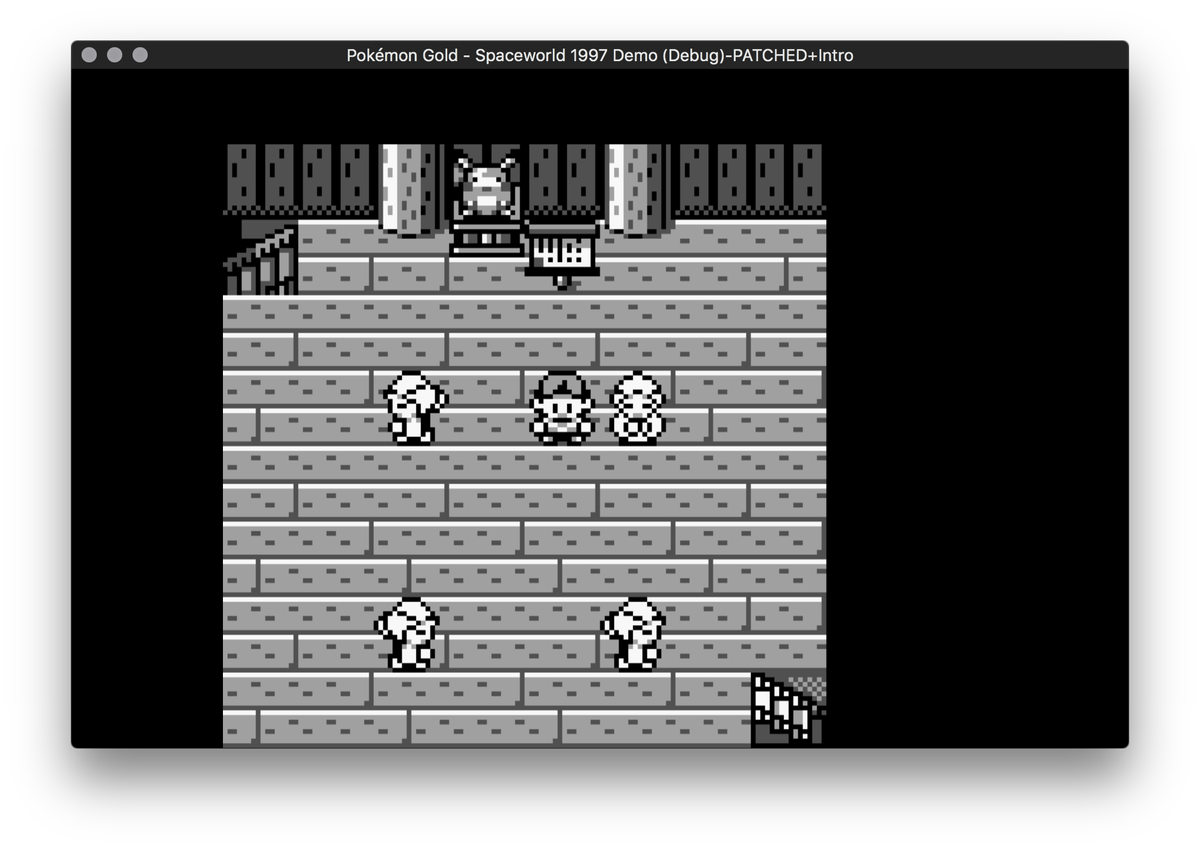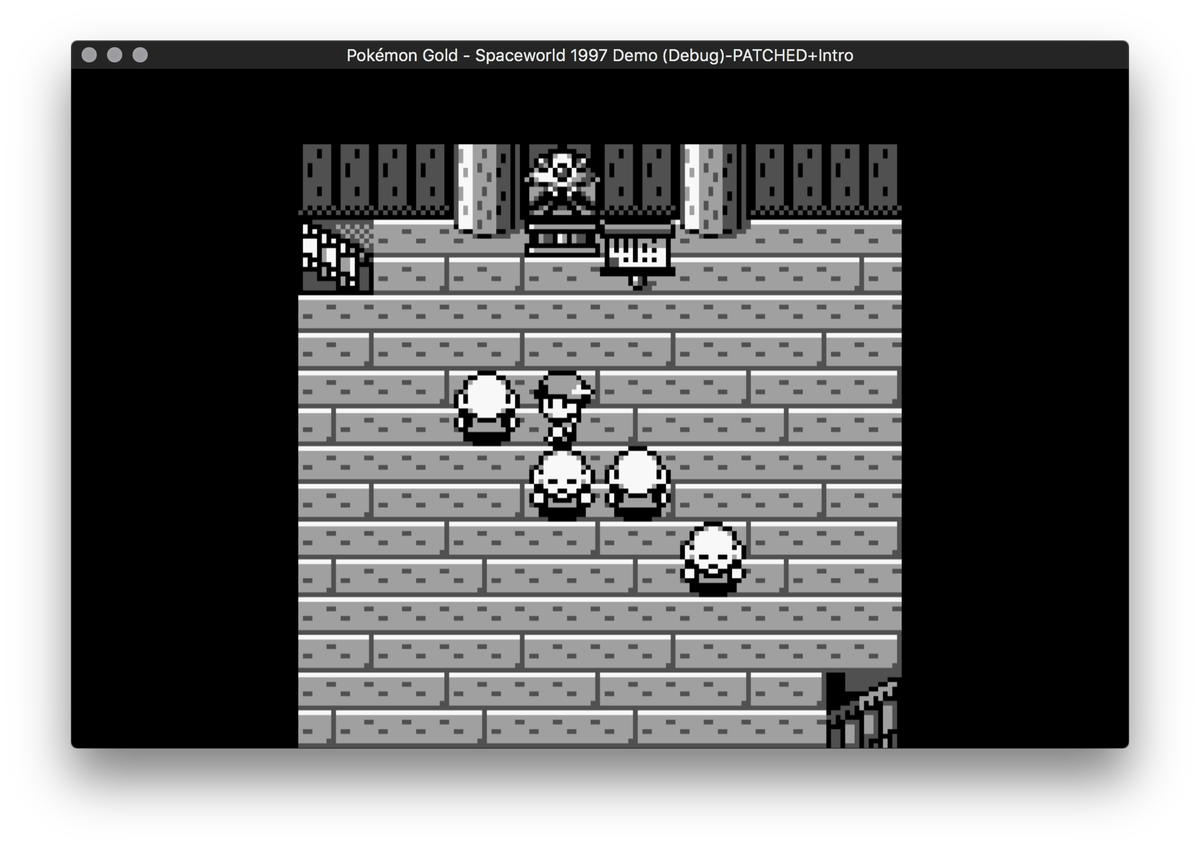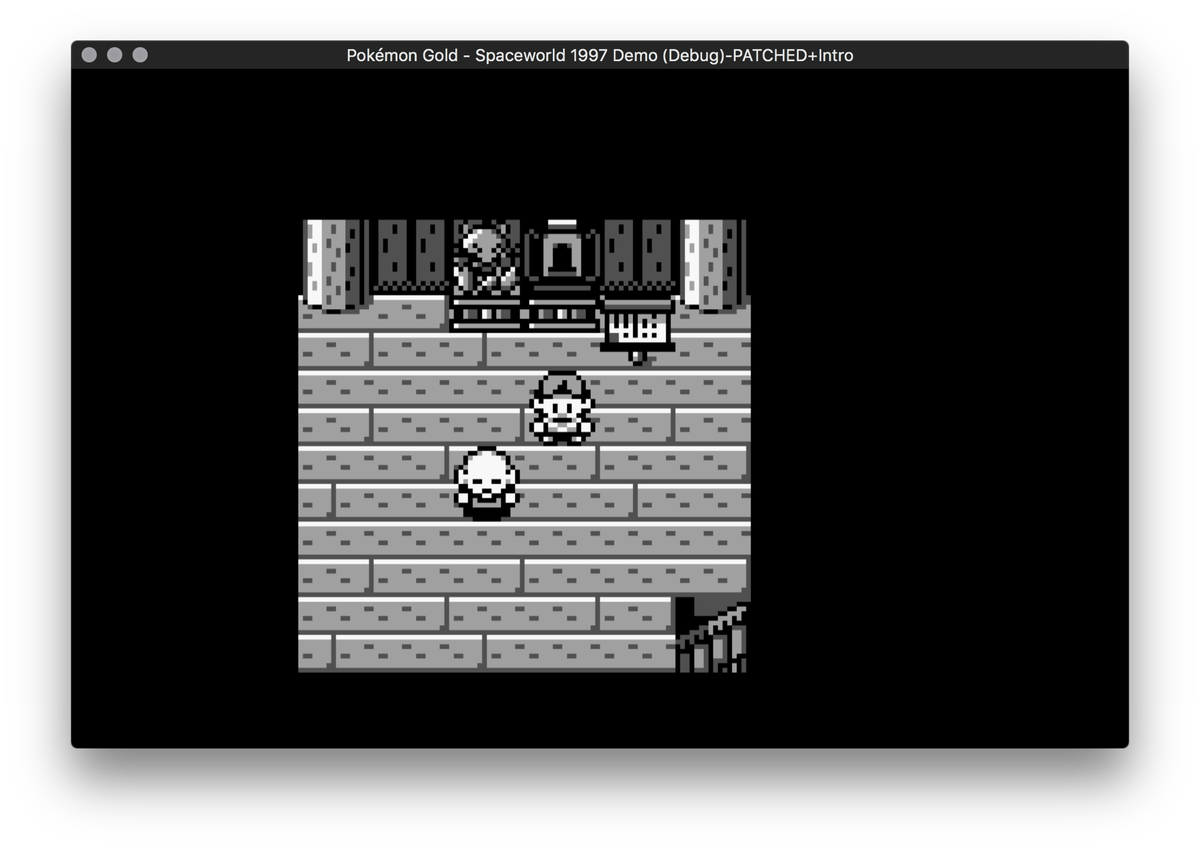 There are three pedestals in this building, one has an egg on it
Nothing in this town does or says anything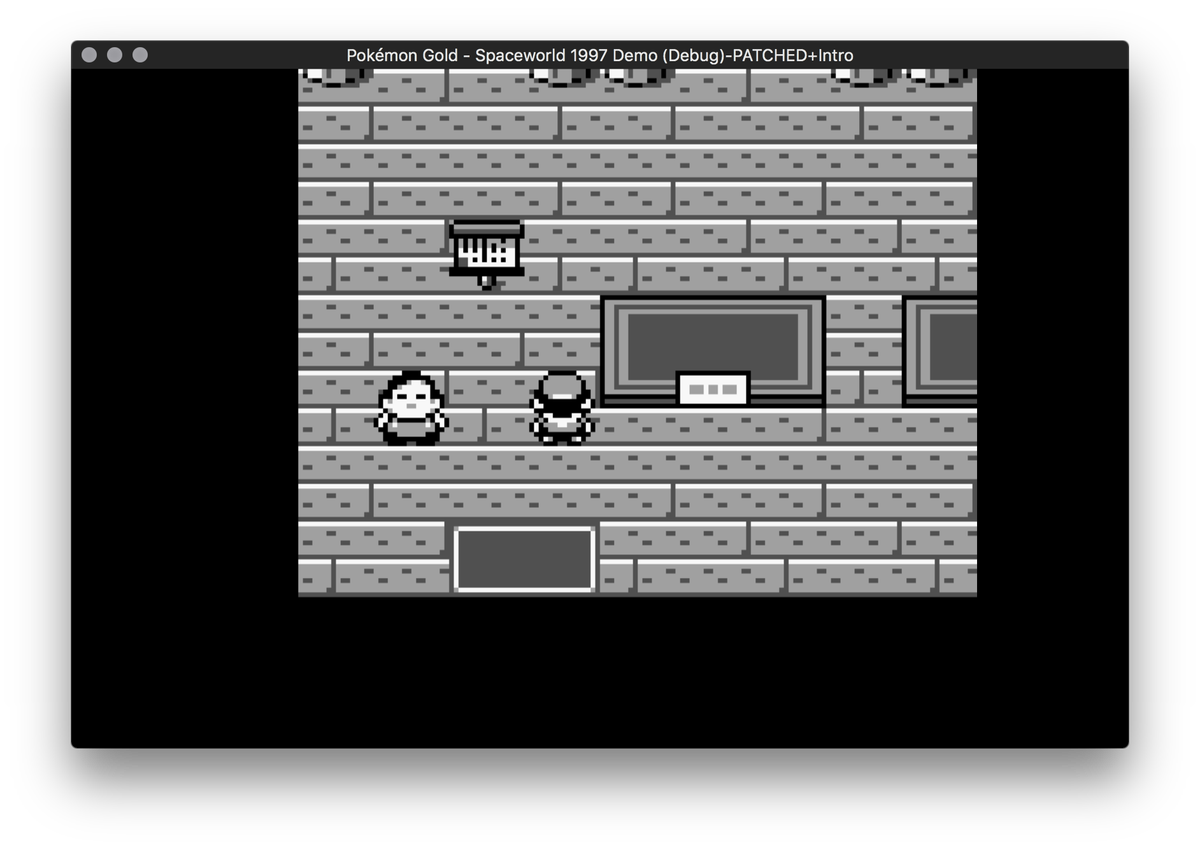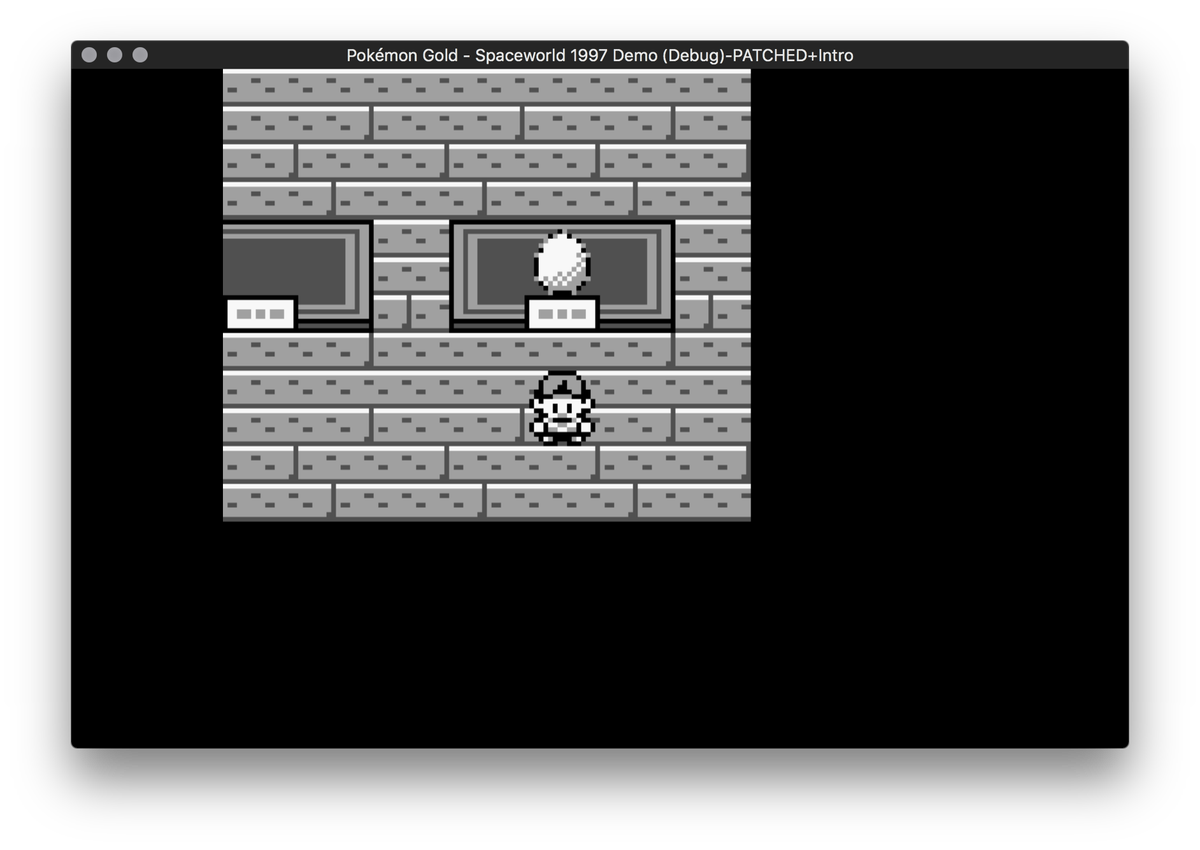 the shop is a friggin' no-collision mess (it looks like you're trapped in here but there's an invisible door tile)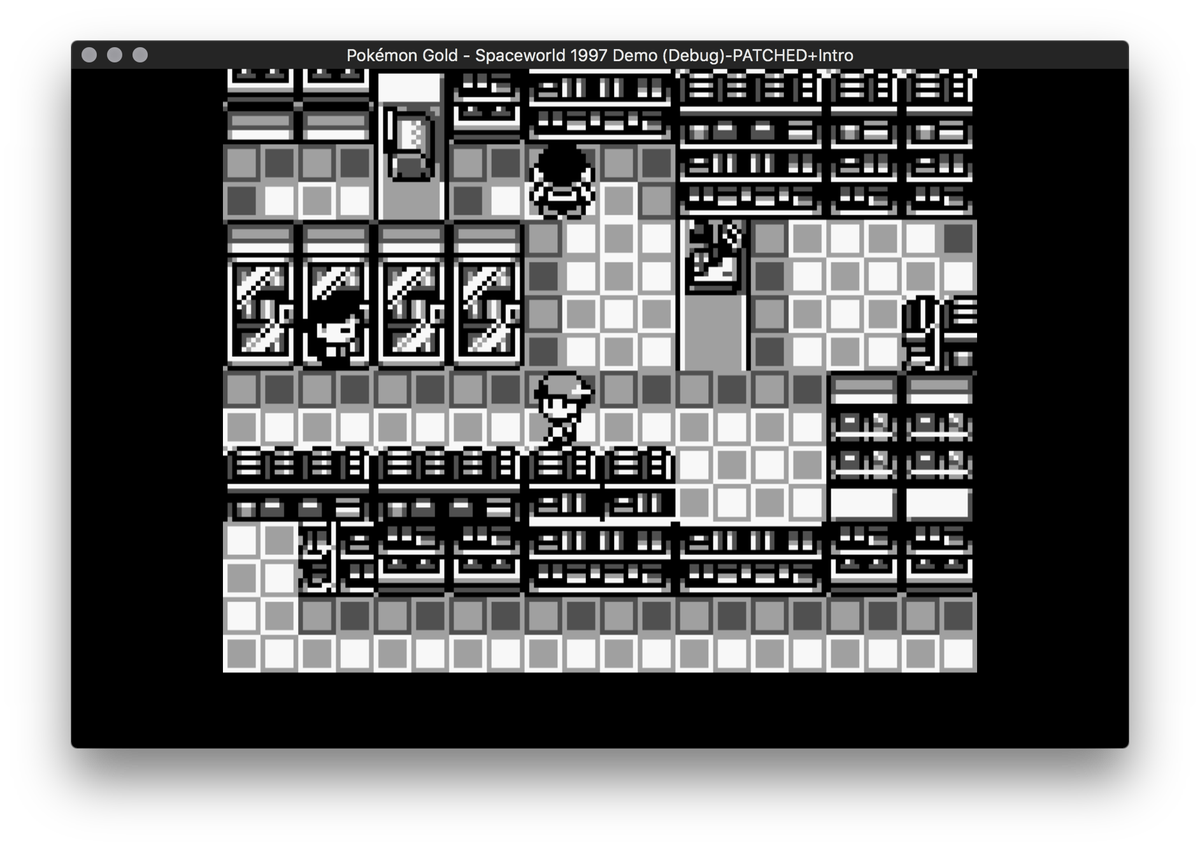 Kurt is in the first town, his house is similar but doesn't have a workshop, the little girl outside is probably his granddaughter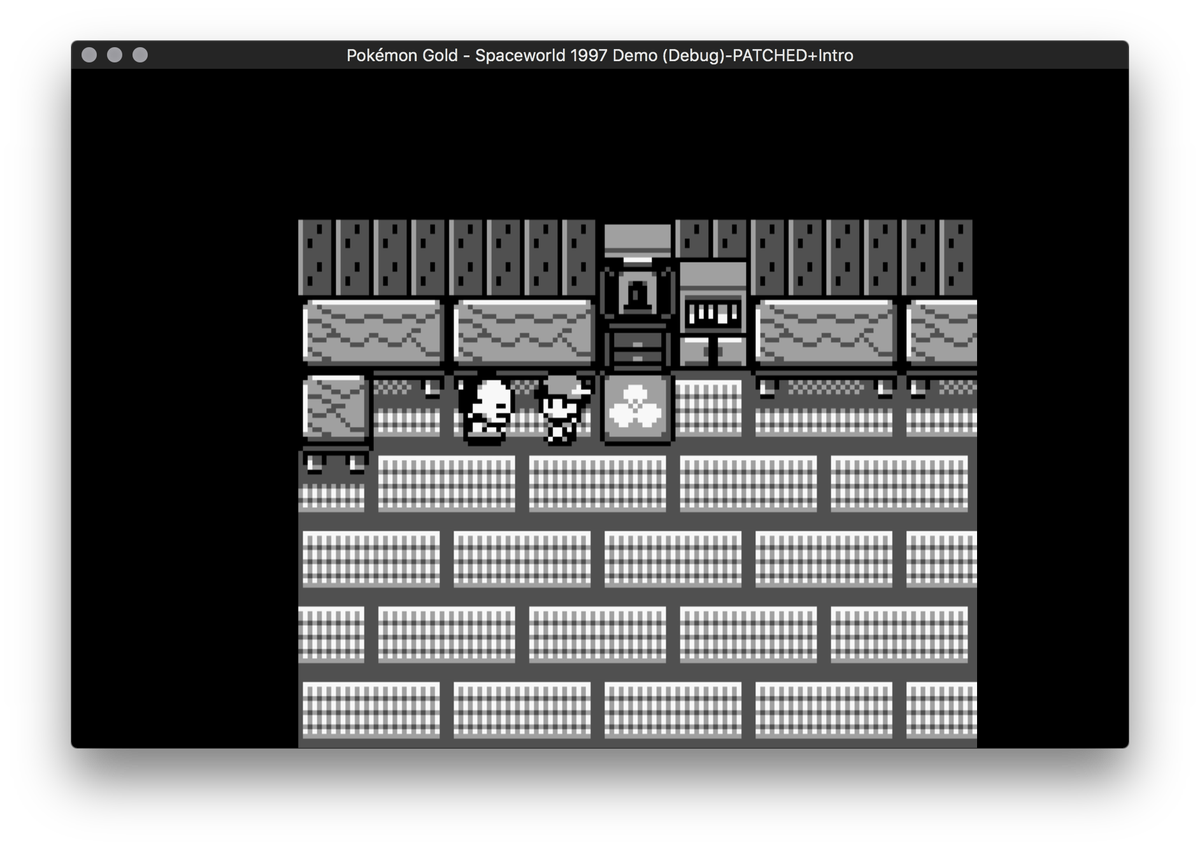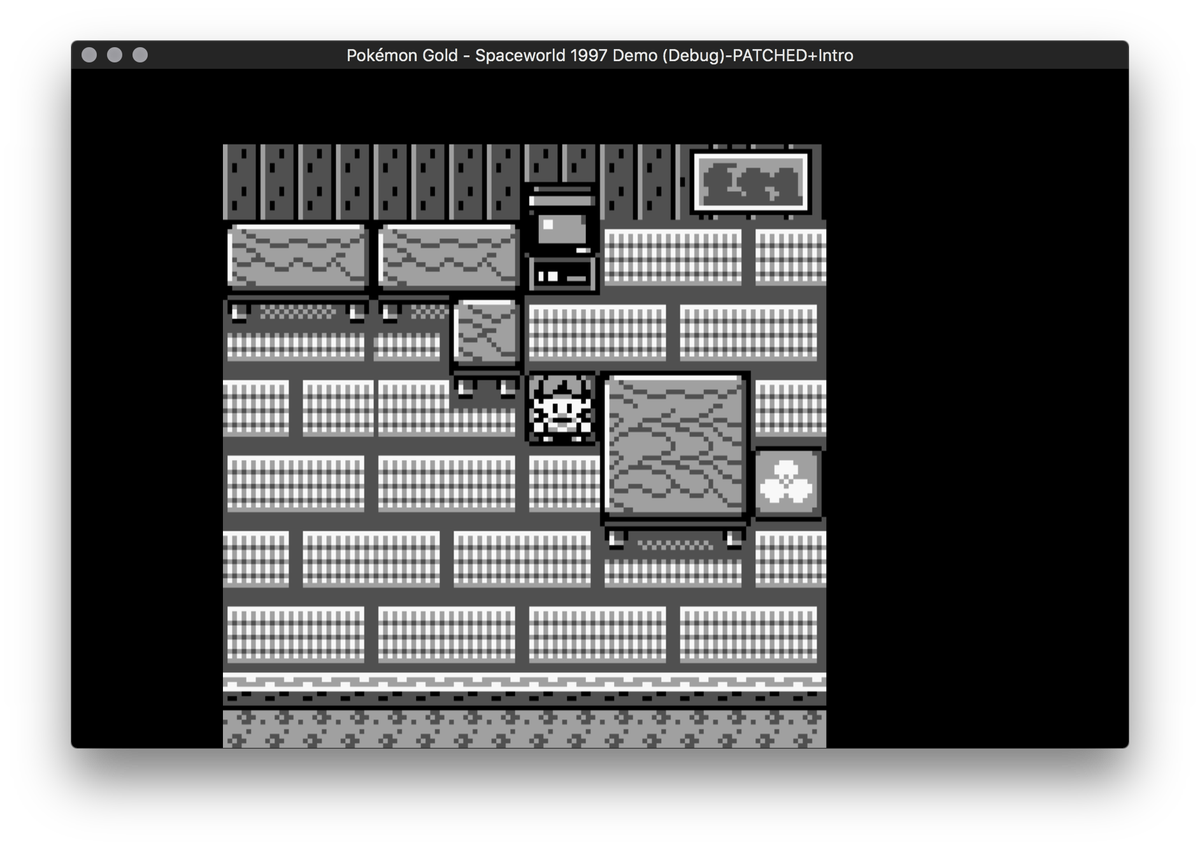 err, first town you visit* not the very first town
someone who looks like a fem sprite of Rival in the school?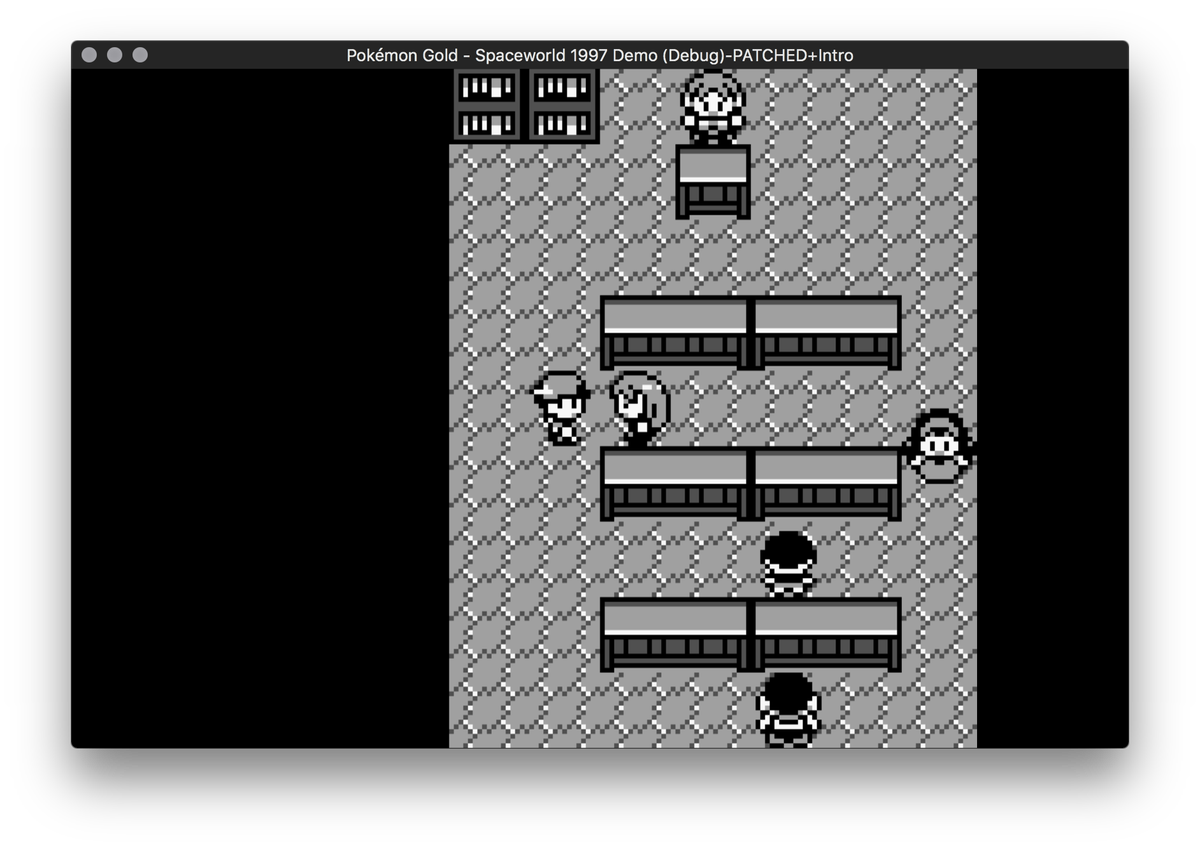 Weird gadget on the table. Maybe this is where you get your pokegear?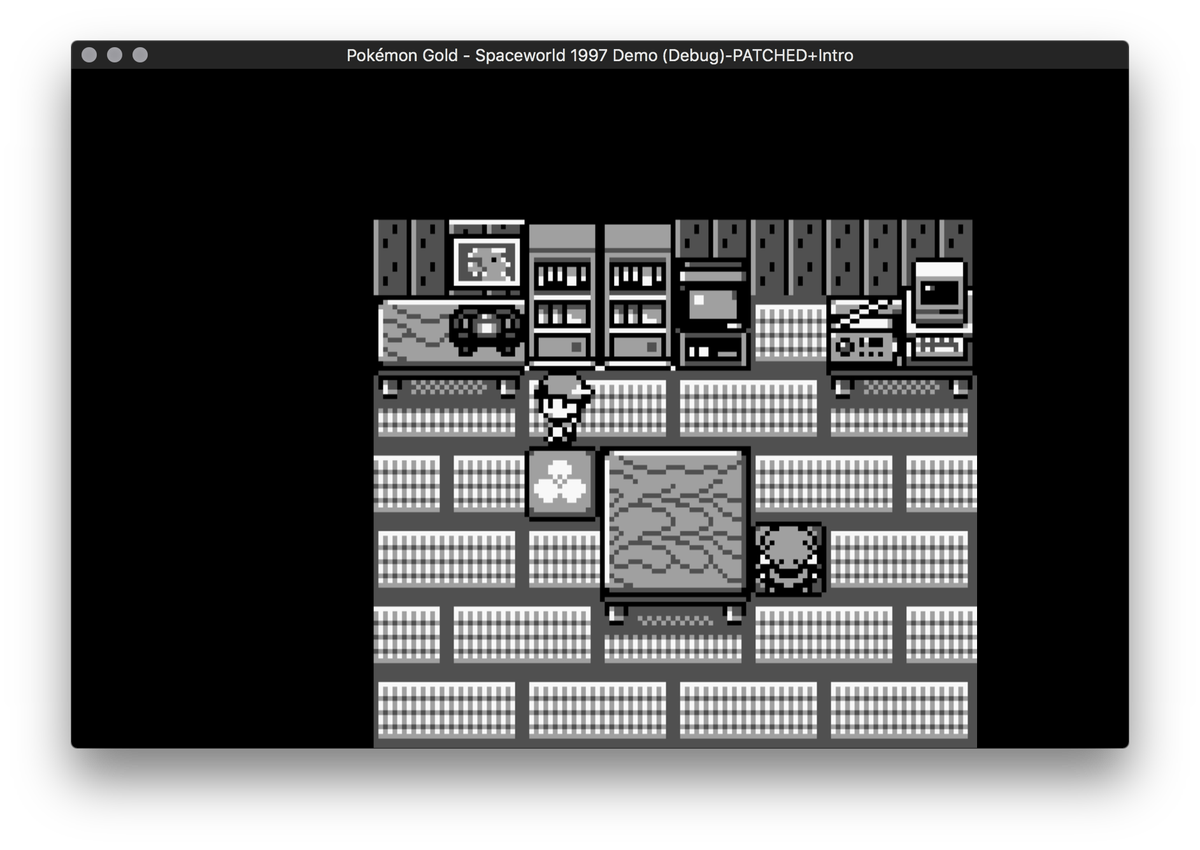 this square of grass I'm looking at is inexplicably solid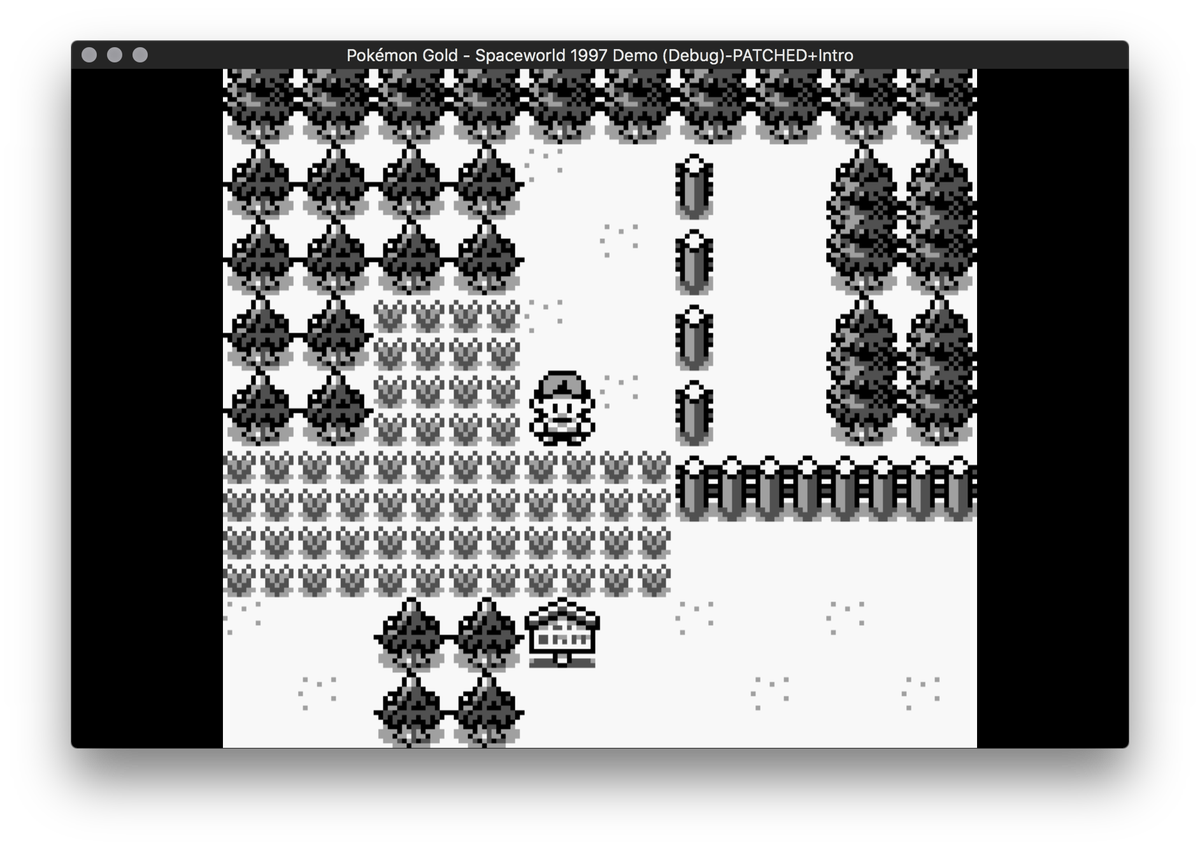 a house with a scientist and two N64s????????????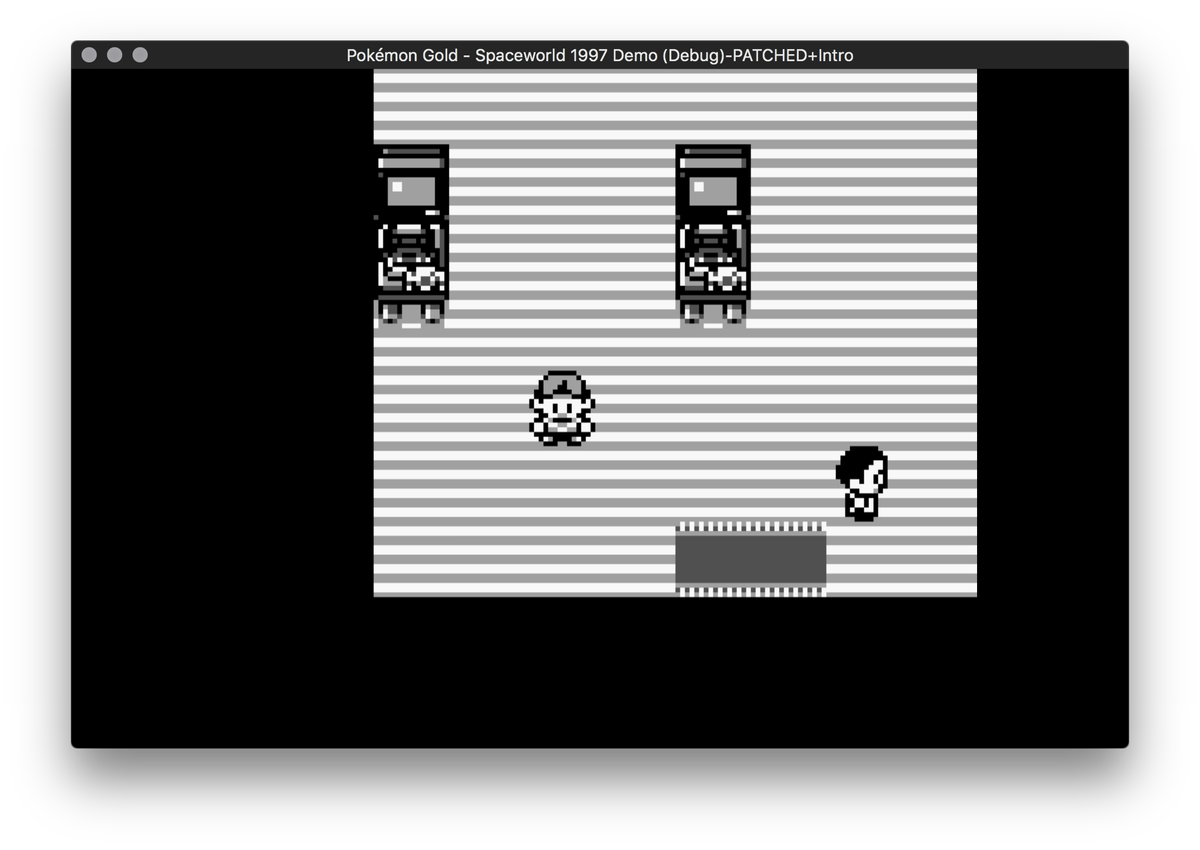 the next town uses a more modern tileset. I think it's Proto-Goldenrod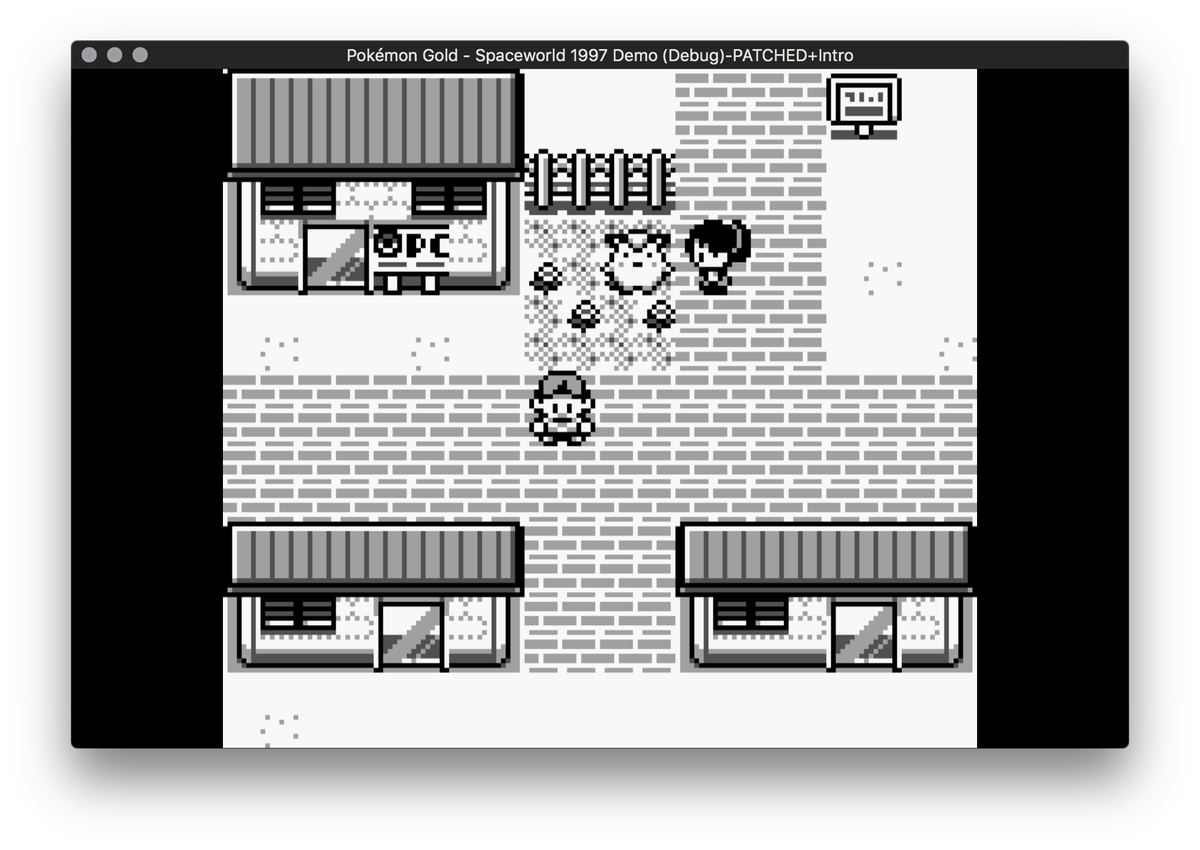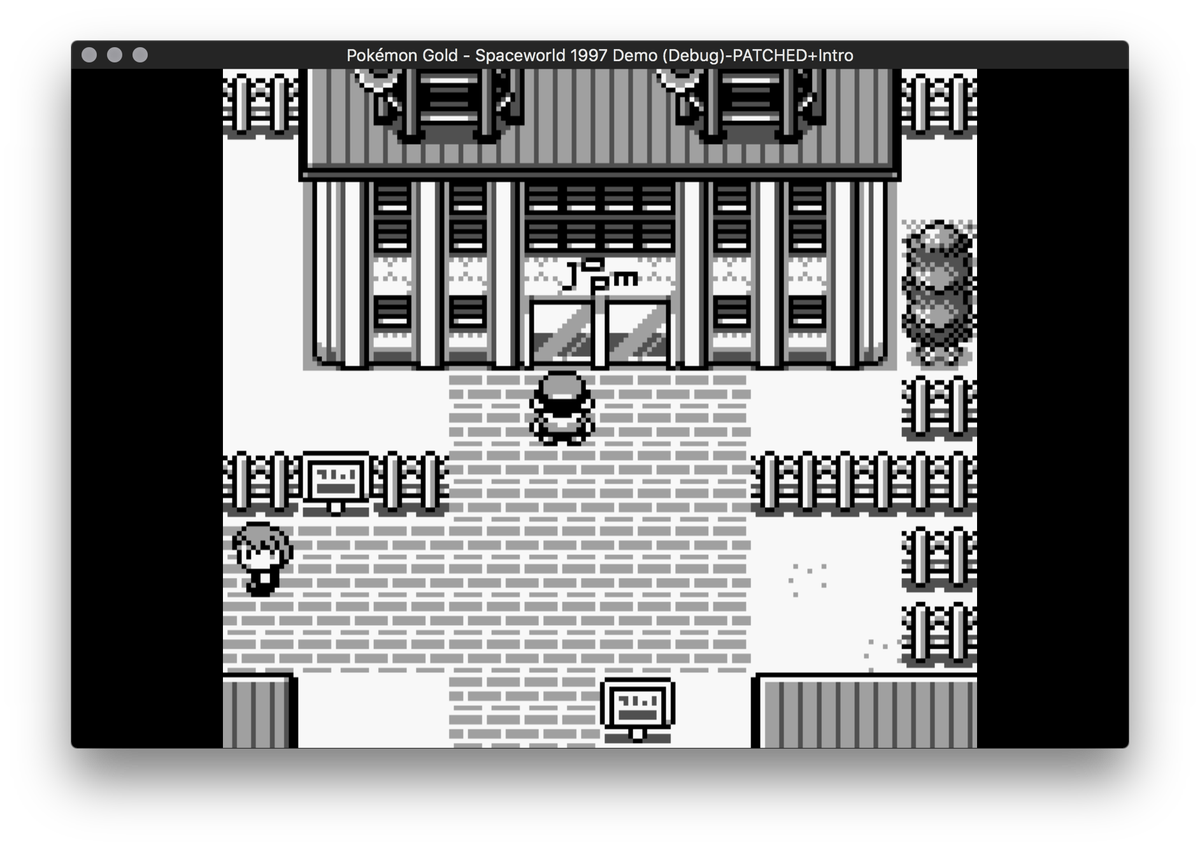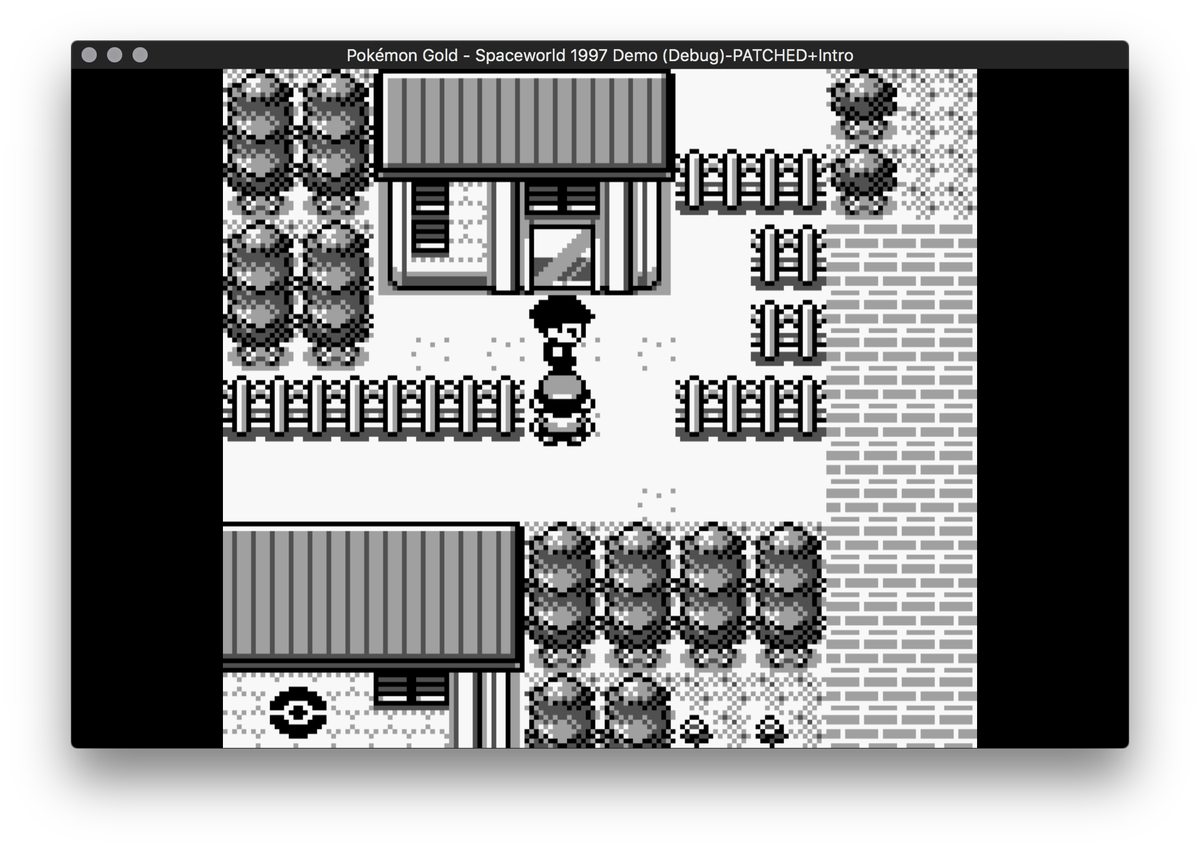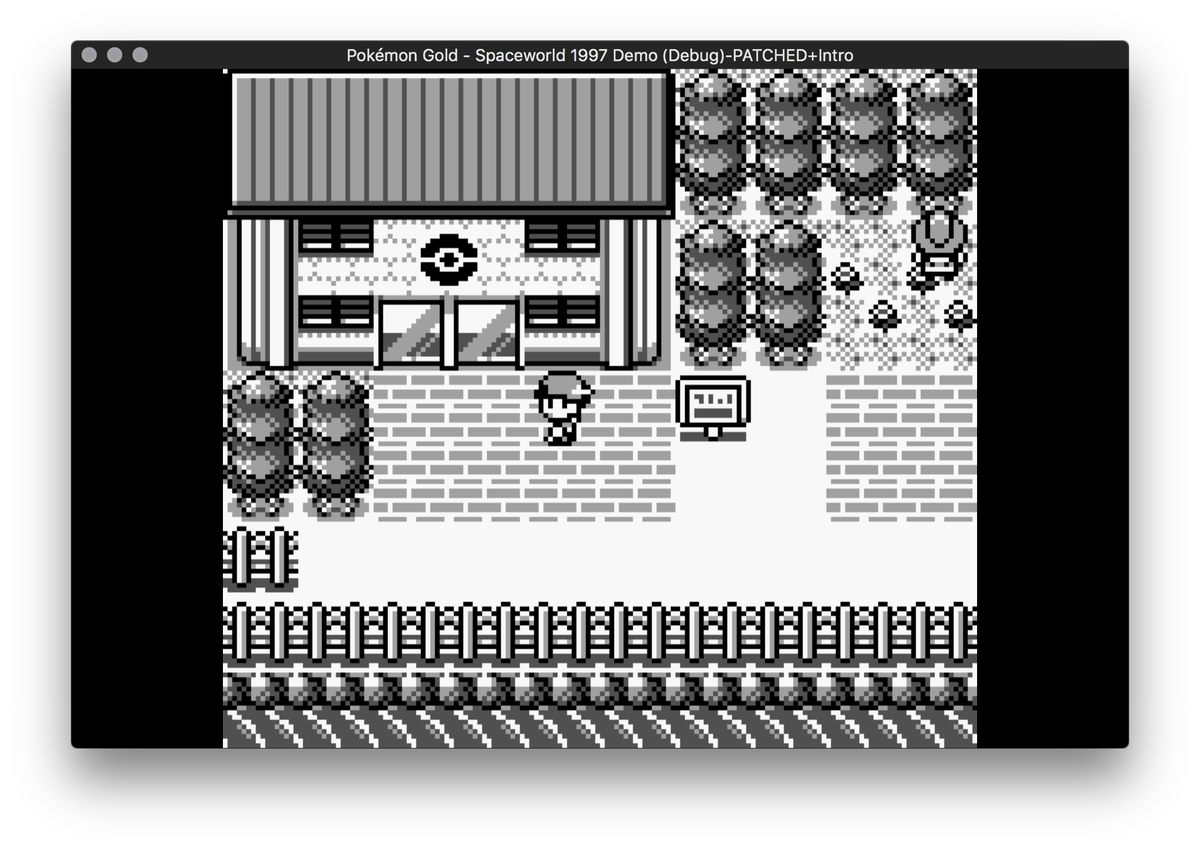 Bugsy(?) and a gym of all girl trainers. The water doesn't animate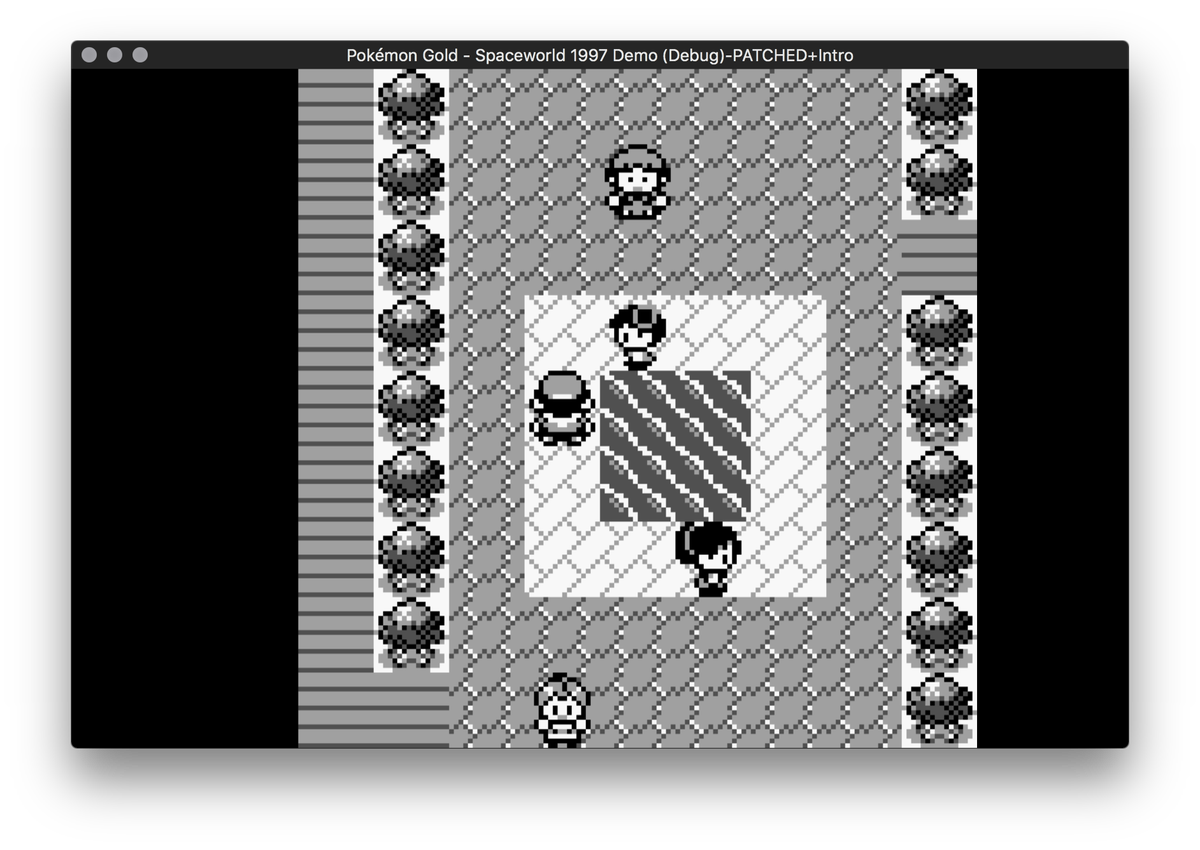 You can get into the house the Rocket is guarding because the walls don't collide. Looks like someone's being held hostage?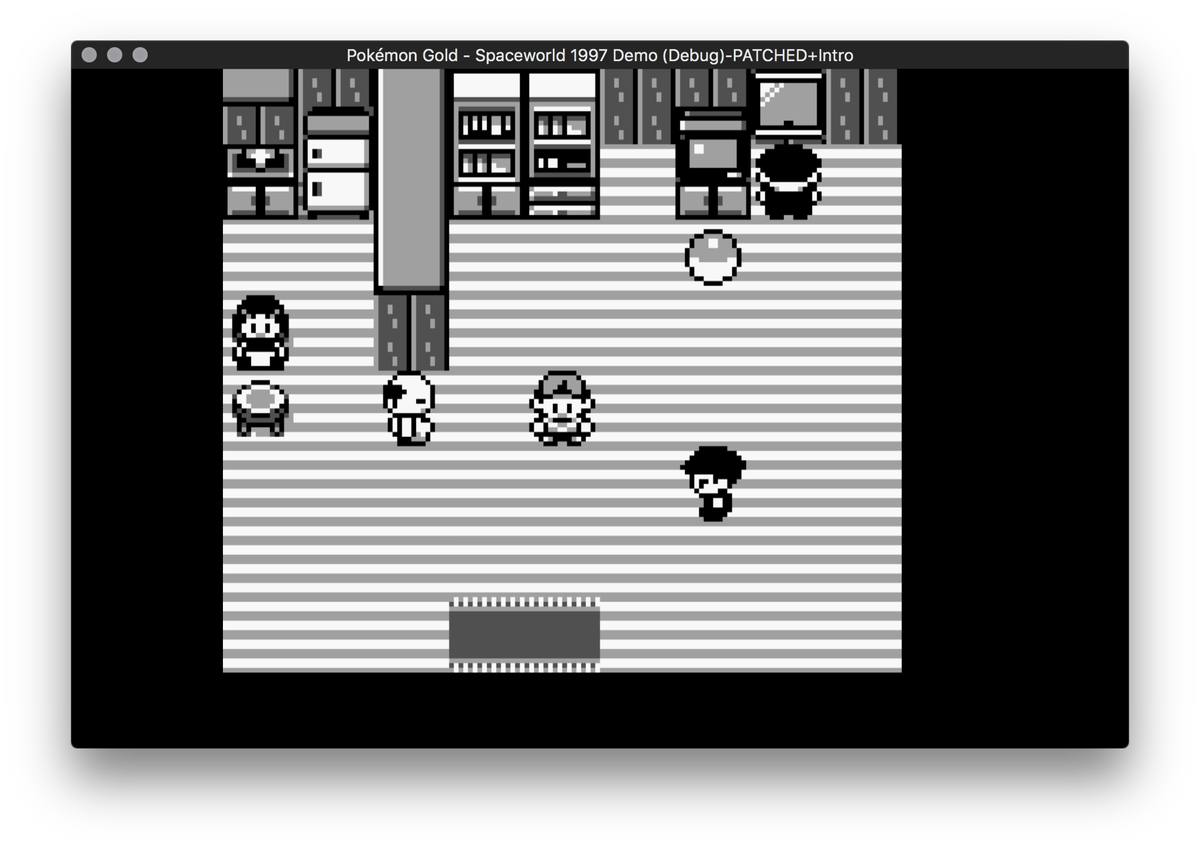 The Rockets are already infesting the Radio Tower. Note Giovanni on the highest floor!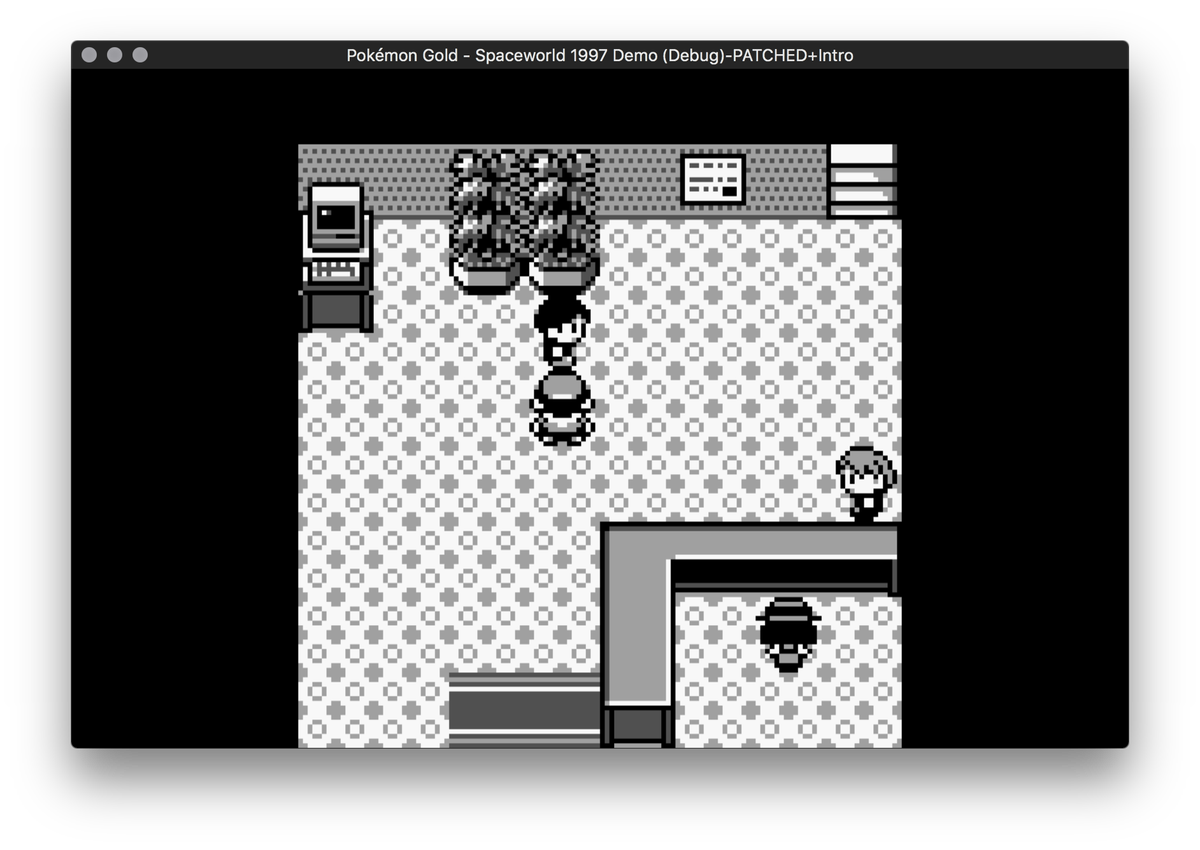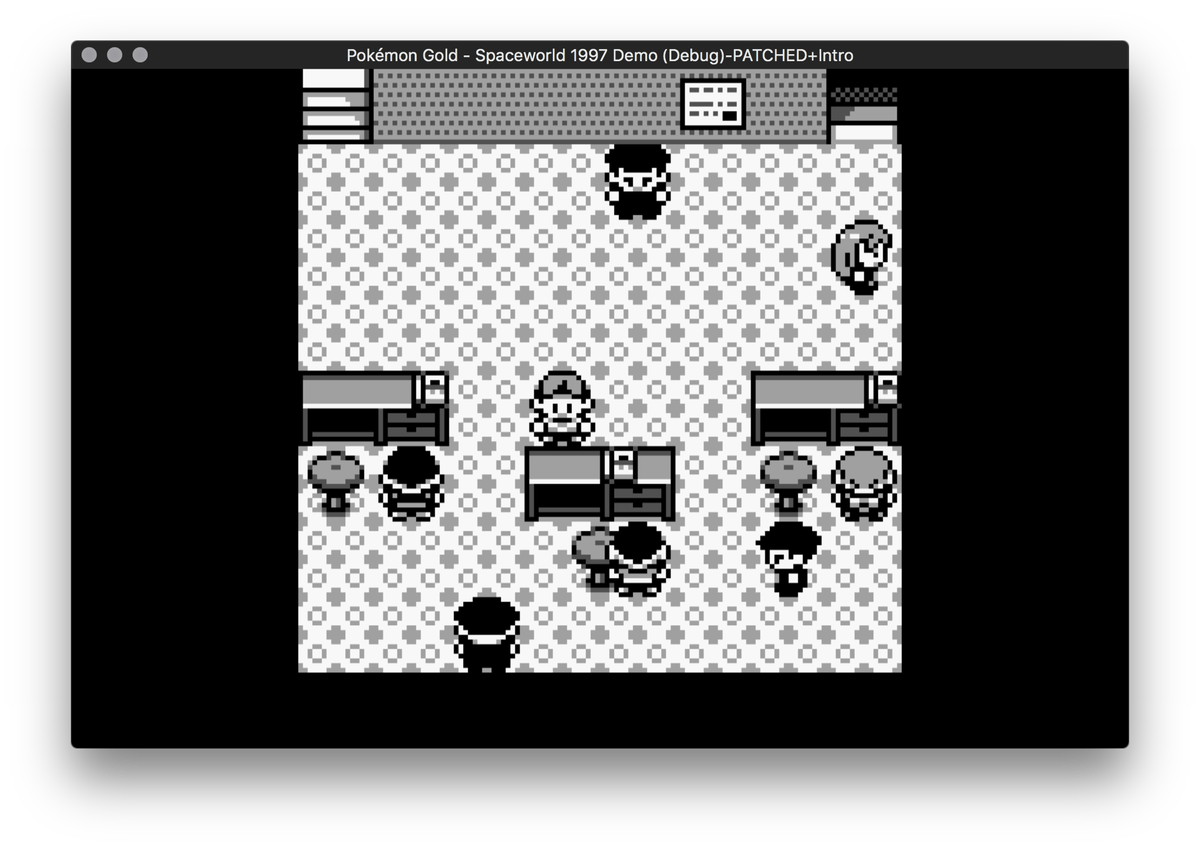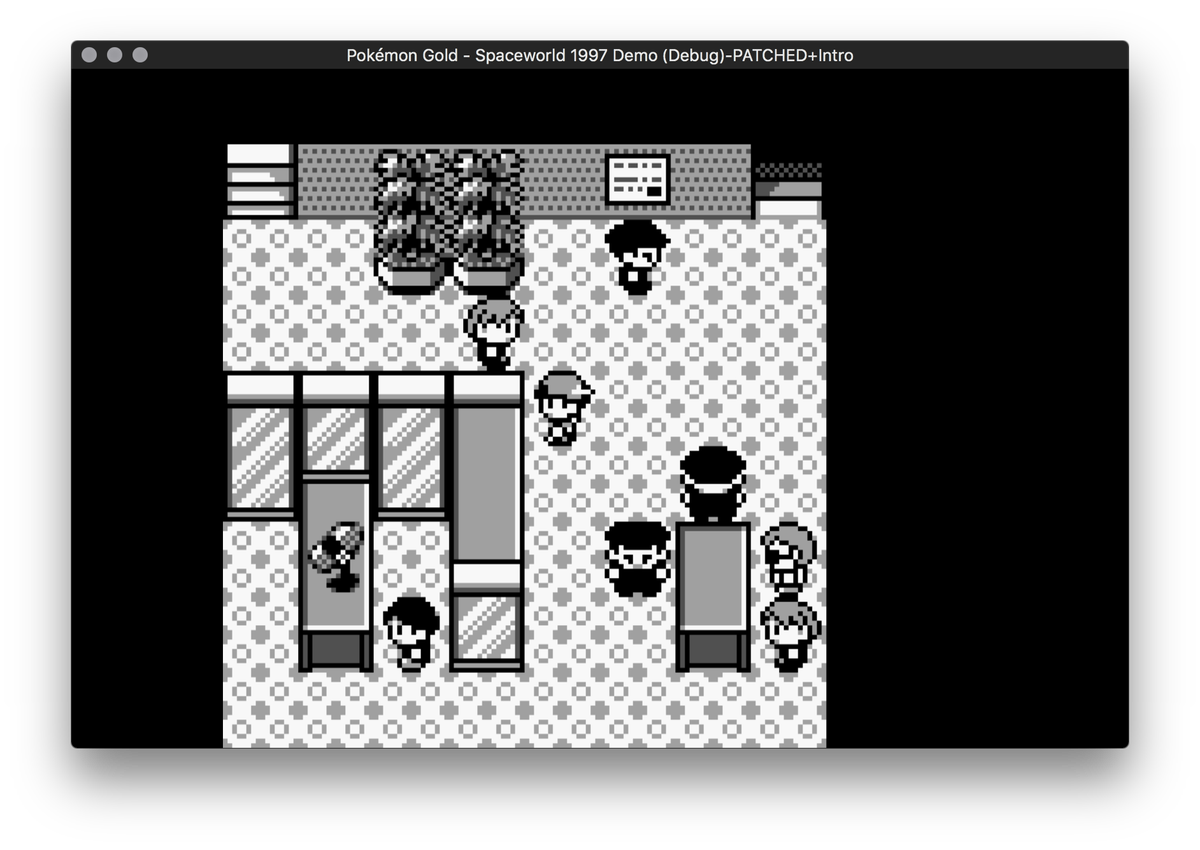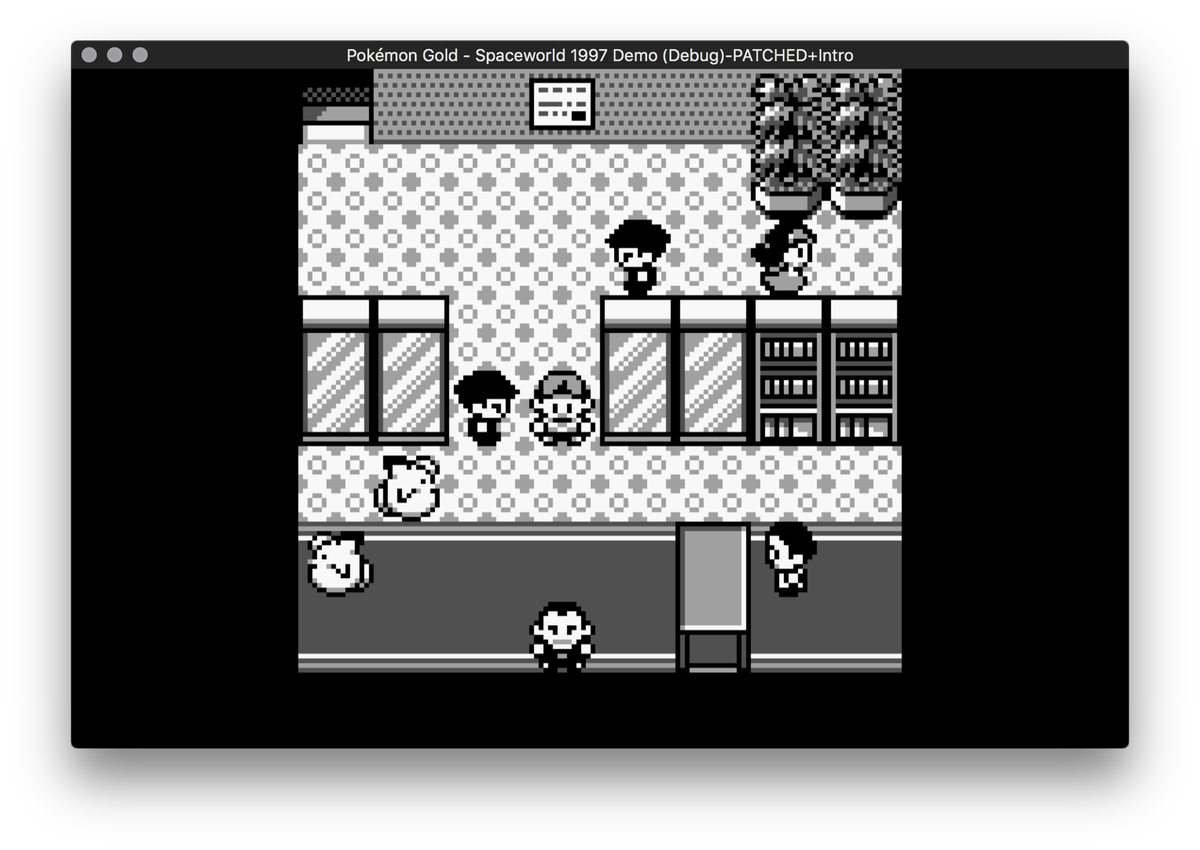 When I came back down, one of the Rockets moved and I would be stuck if not for b-to-noclip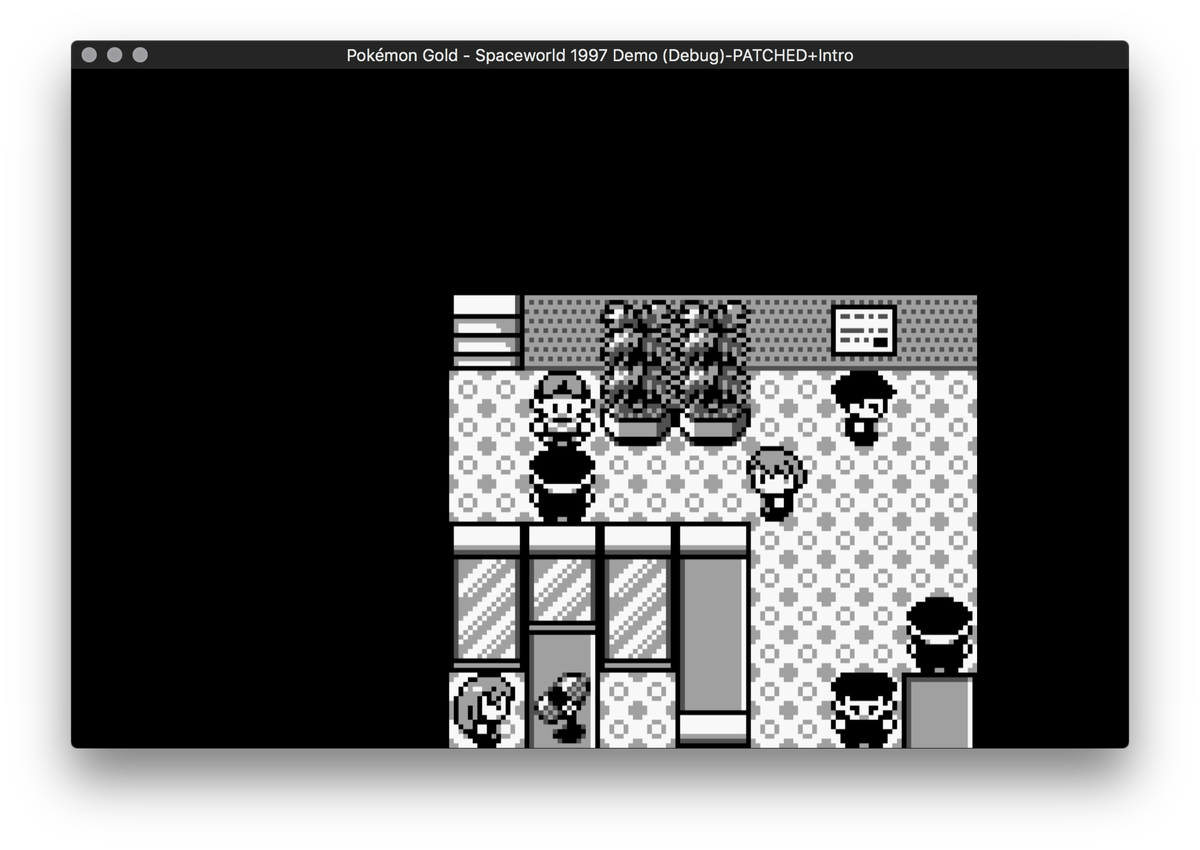 for some reason, even though the standard shop is a mess of unaligned tiles, Goldenrod Department Store is almost-final (the rooftop garden is the biggest change)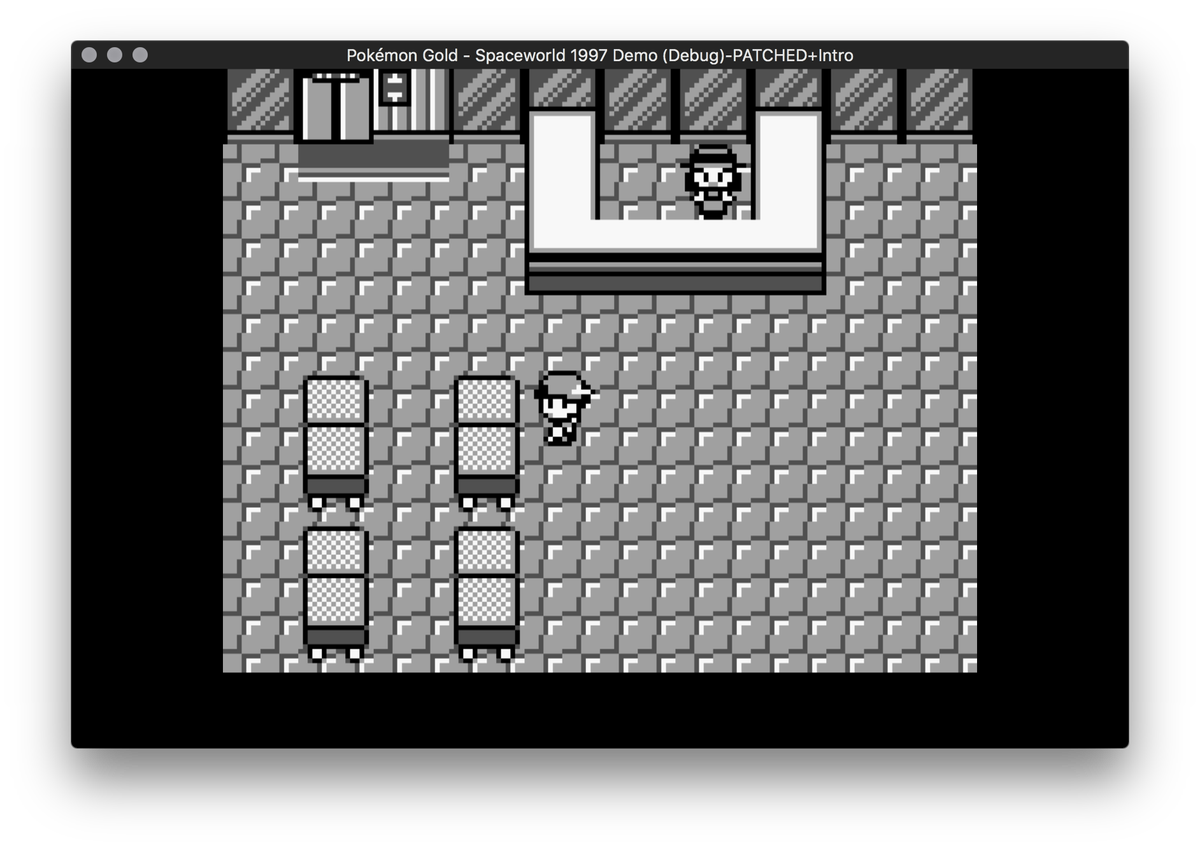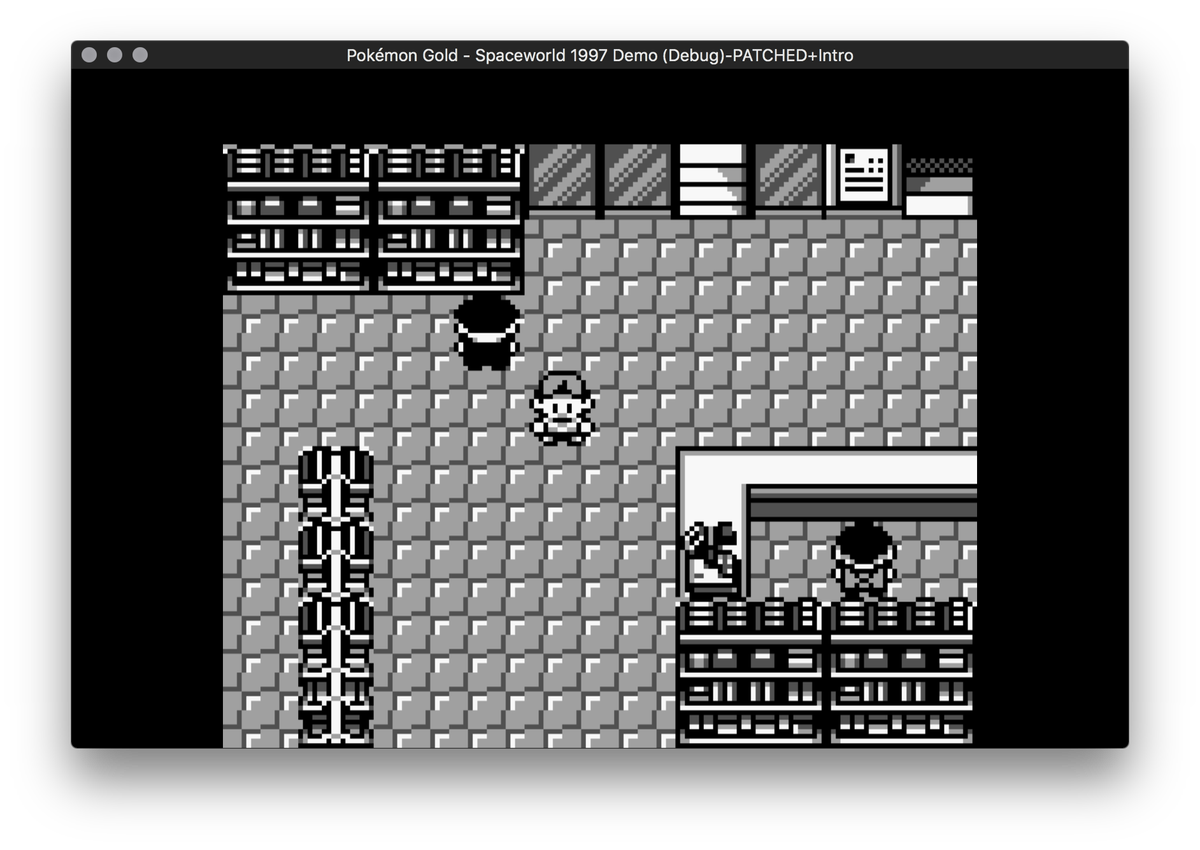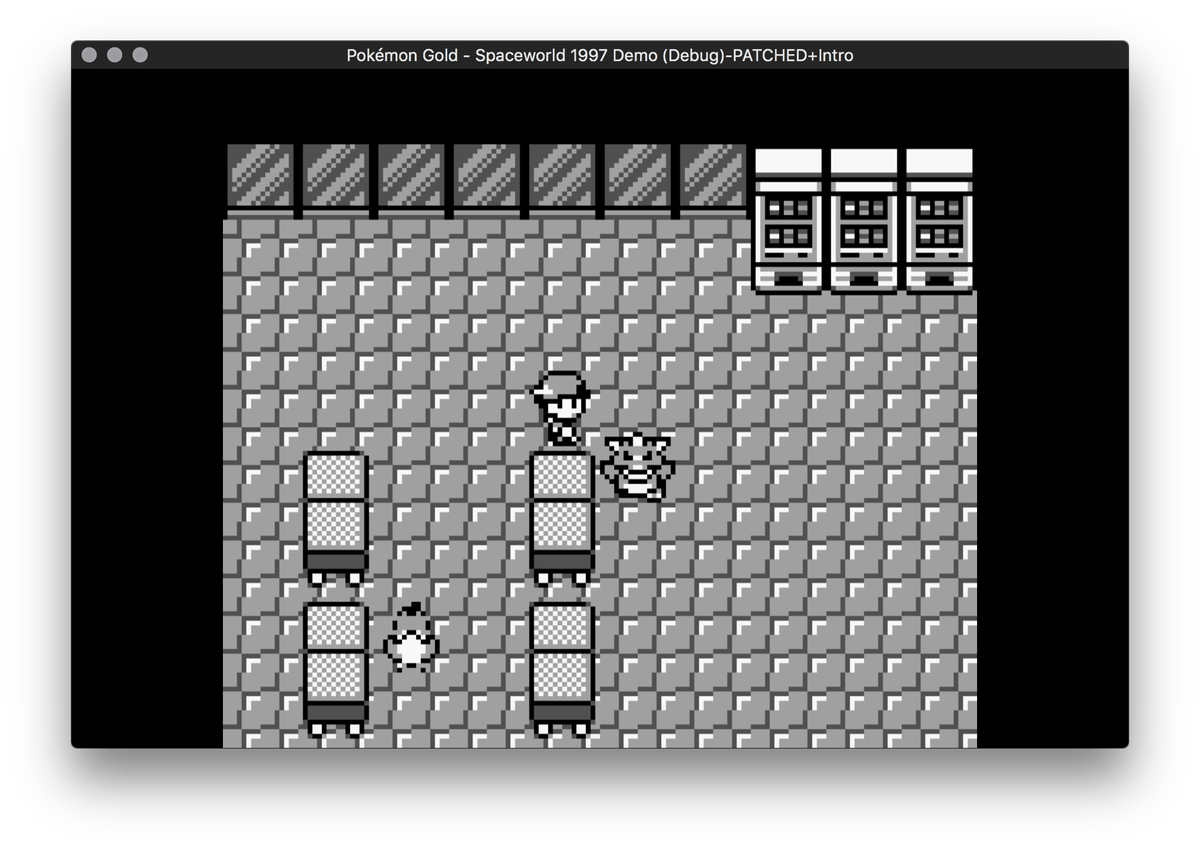 I walked through a mile of extremely haunted trees only to be abruptly confronted with myself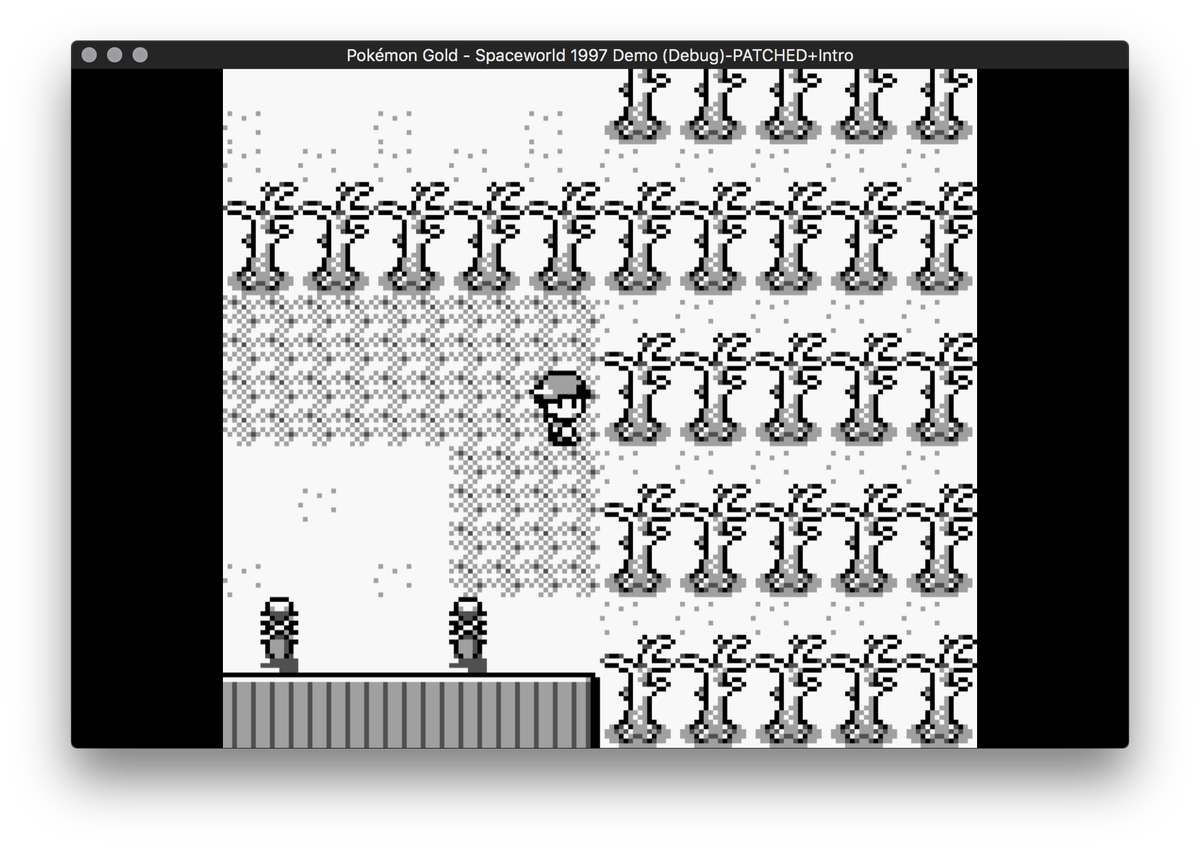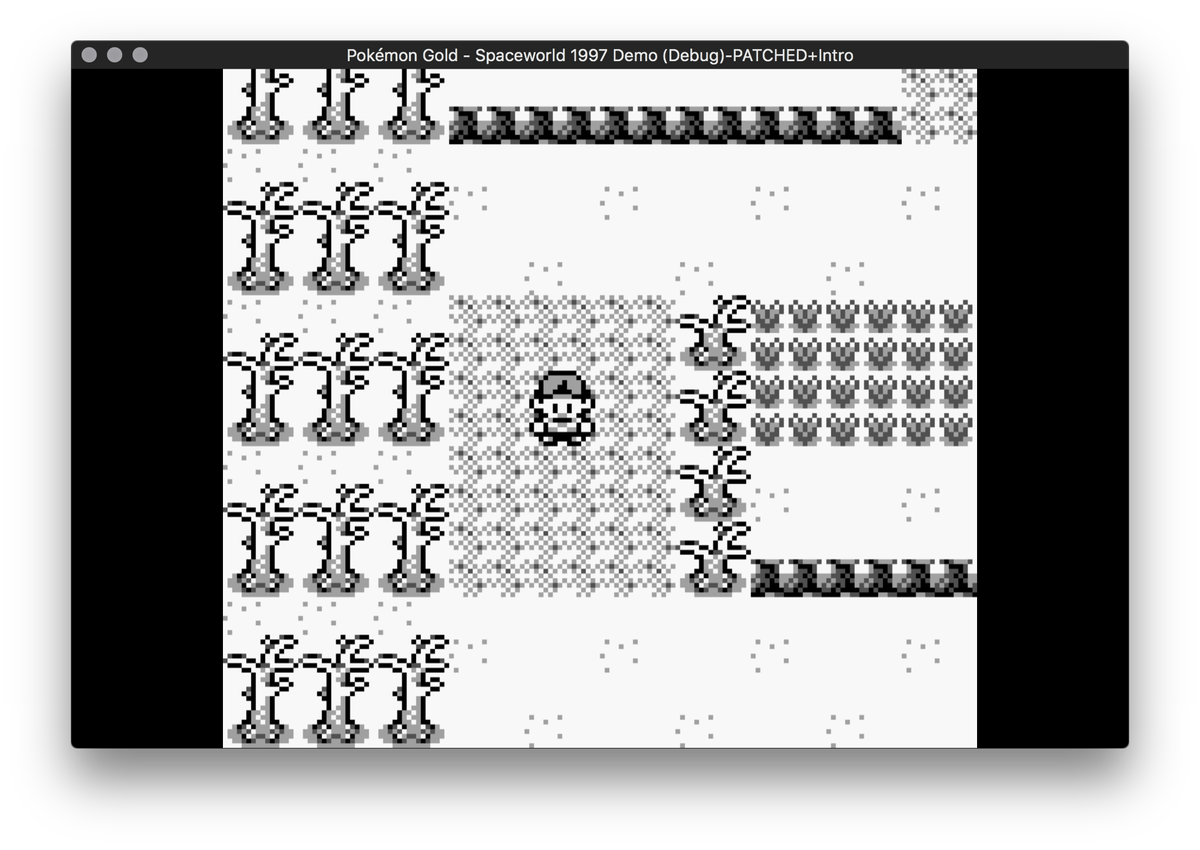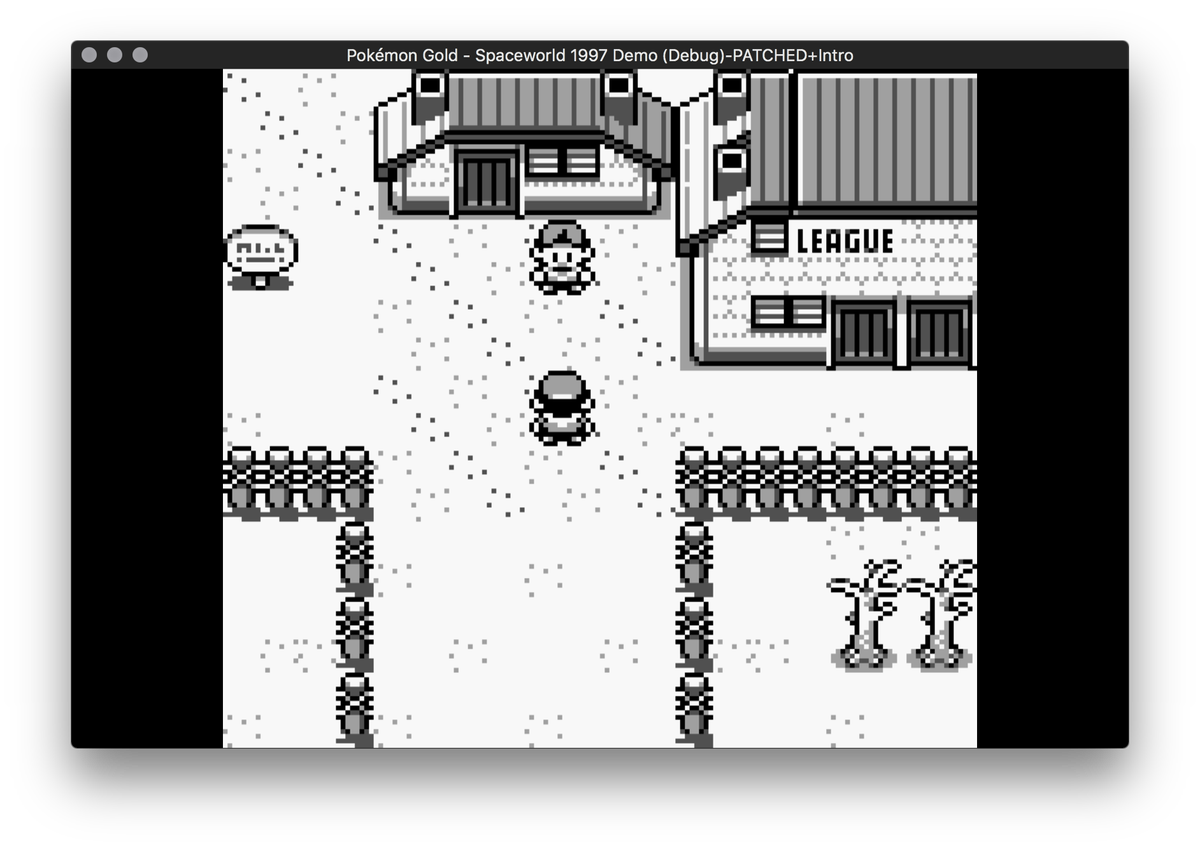 there are multiple copies of me running around this town??? (I guess that's the Slowpoke Well?)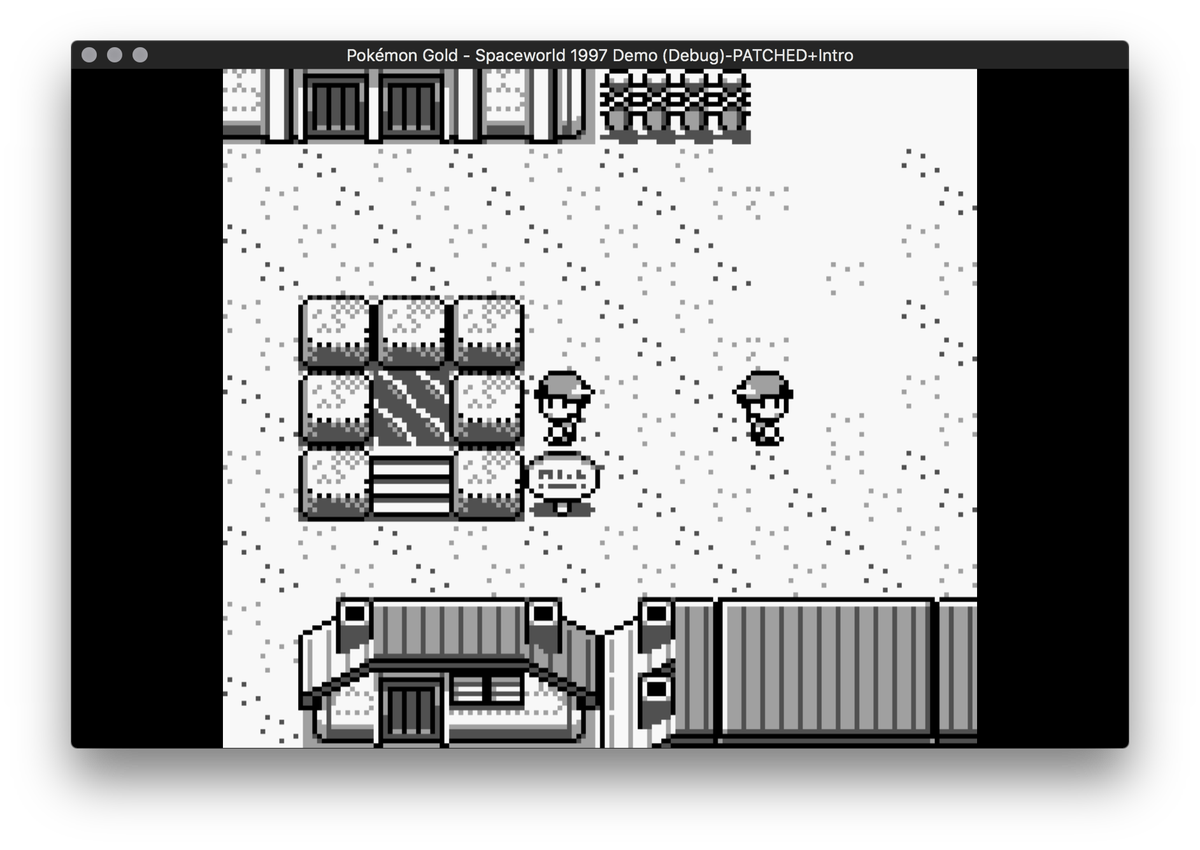 I guess this town is supposed to be desert-themed. And its shop isn't corrupted. idk what this last building is for.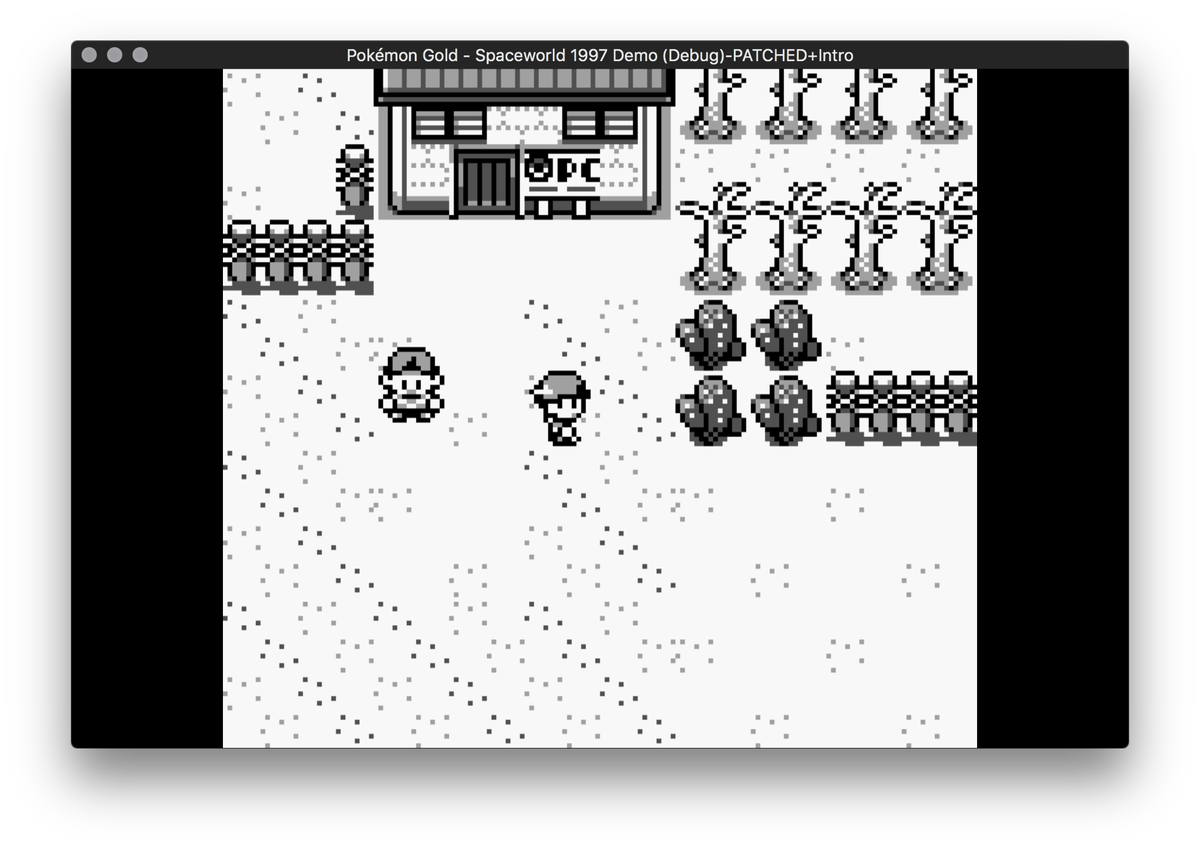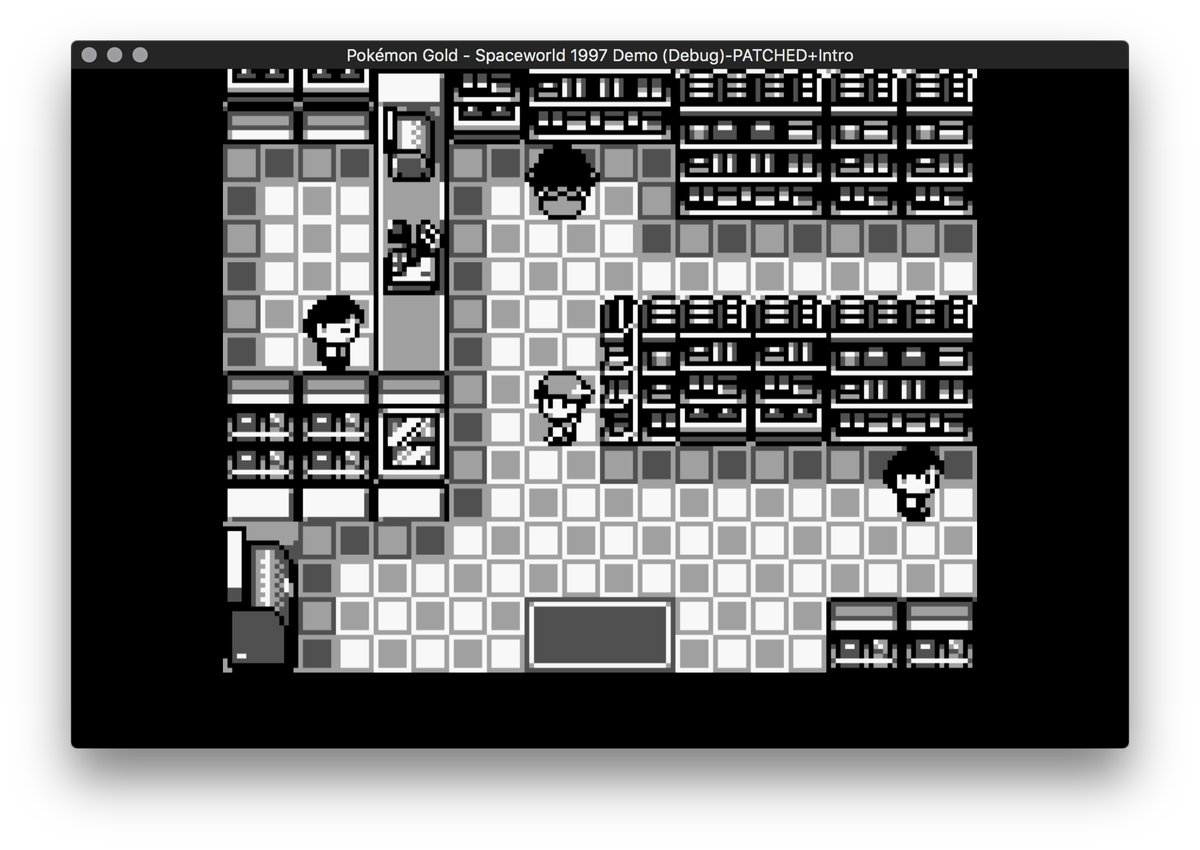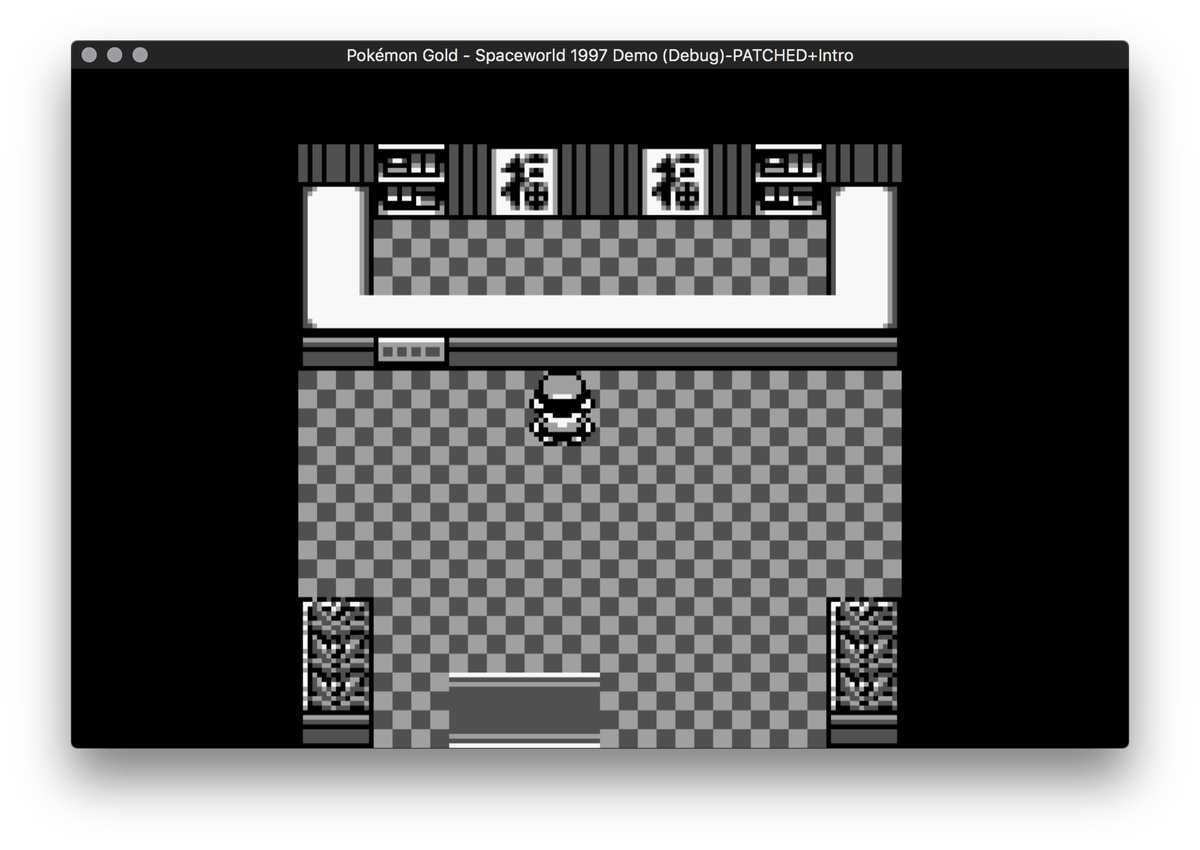 Across the desert to the east I found a town with bridges over water, and Rival just chilling. Seems the gym is a dojo. There are schools in most of these towns rather than just one btw.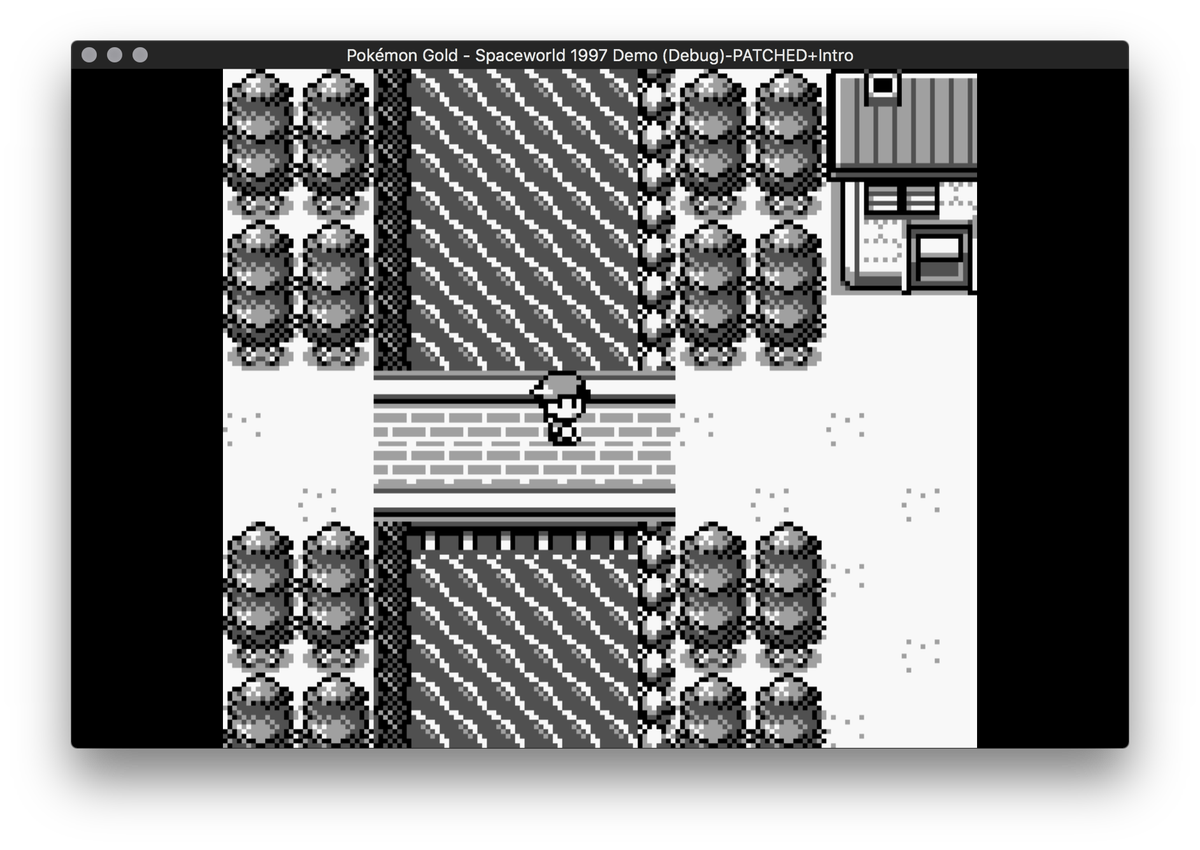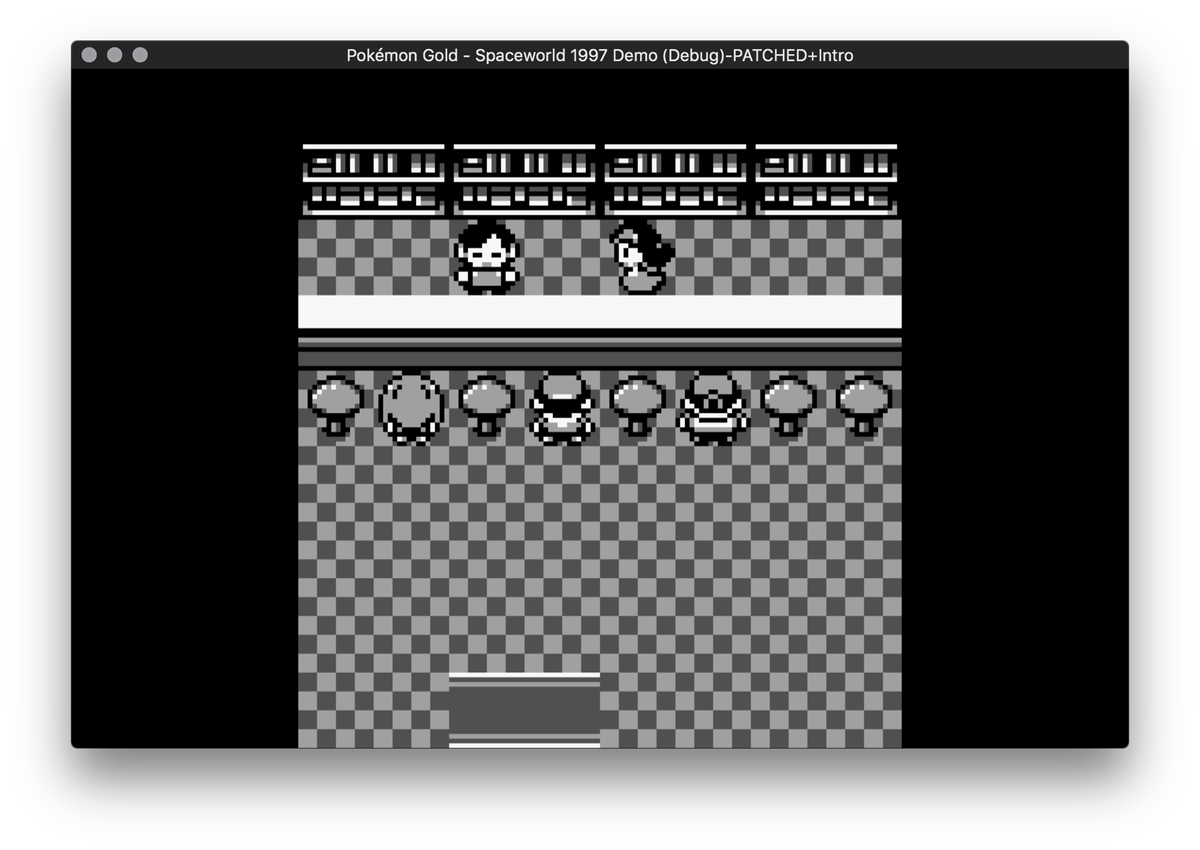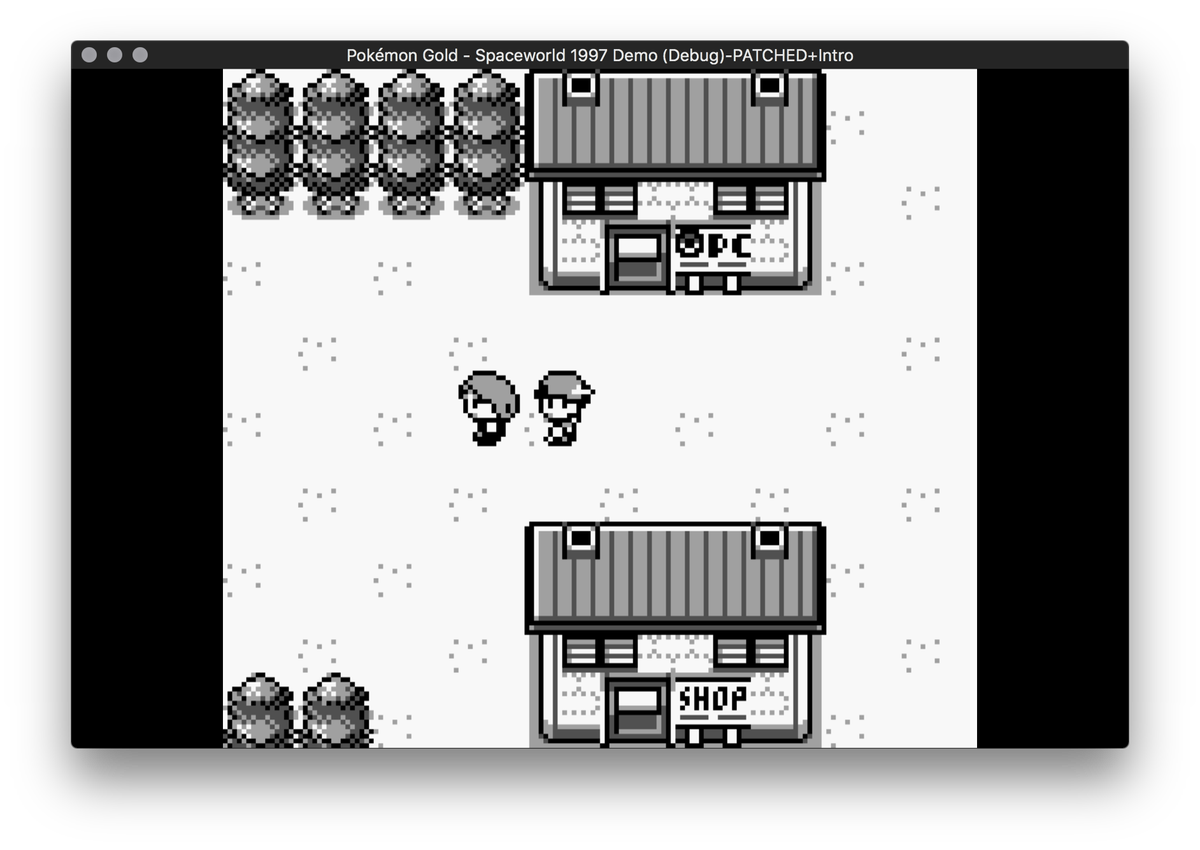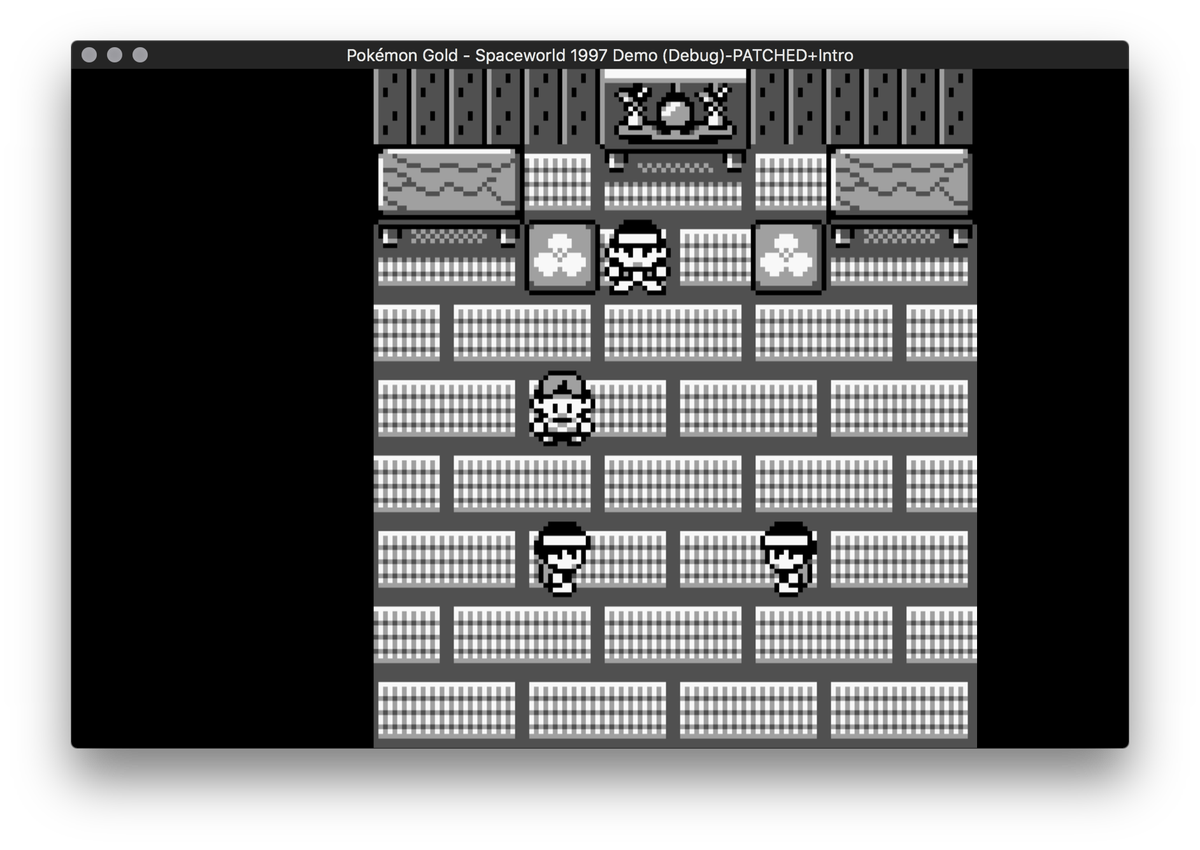 However, this town has THIS bizarre thing. It looks like a field of rocks. But if you touch it, your character automatically, forcibly walks to the other side, and you can't (without debug) go back.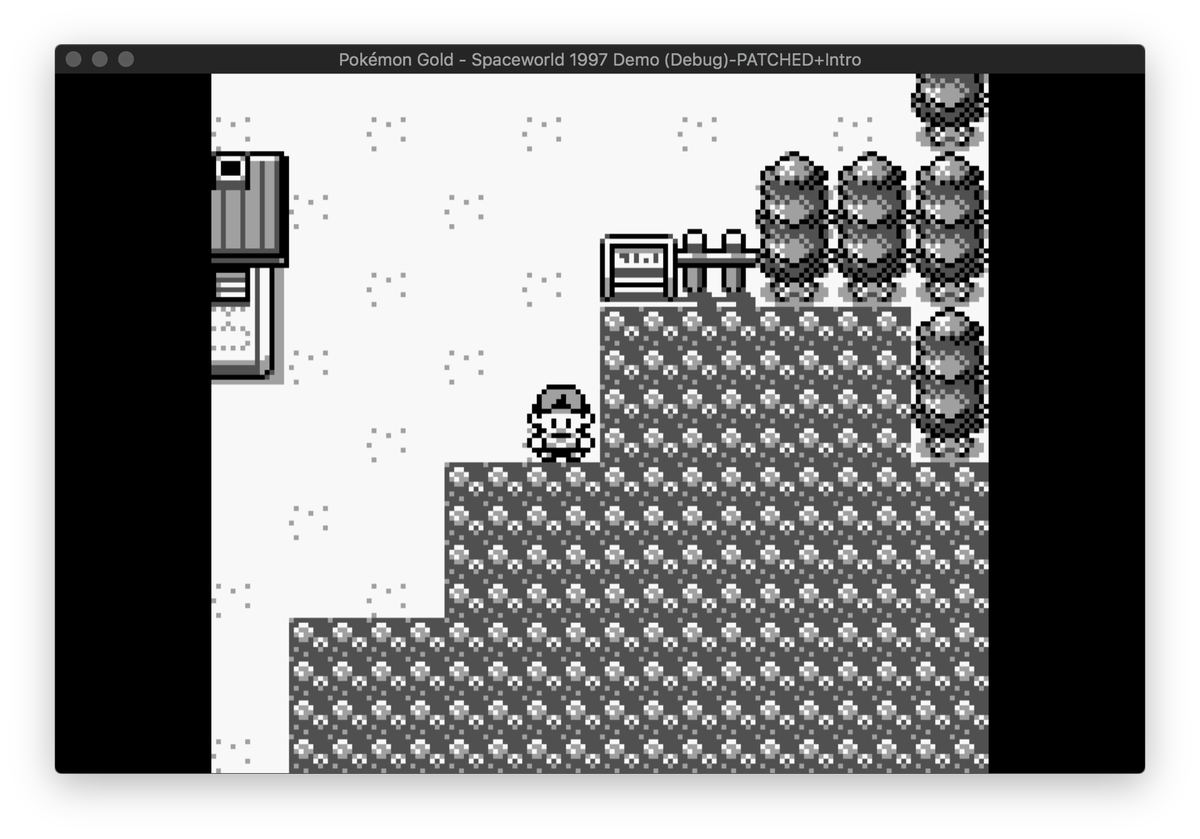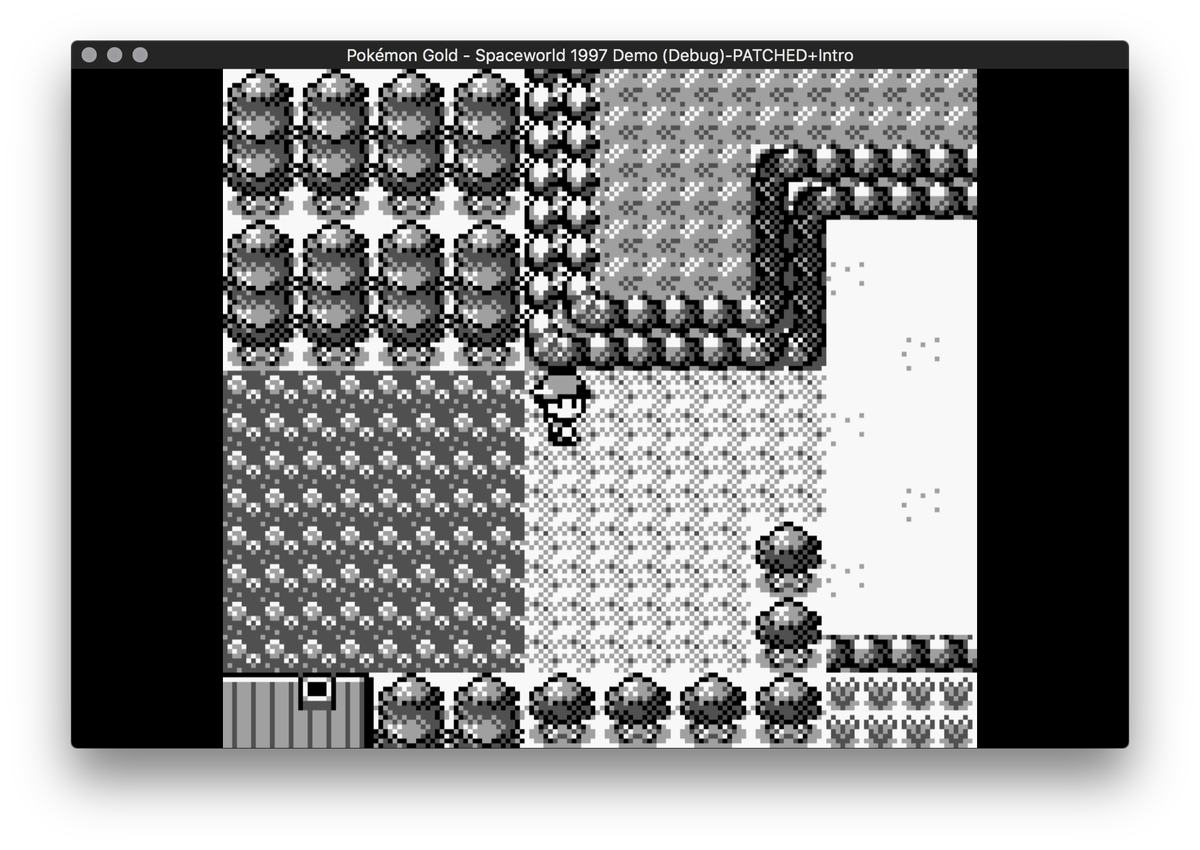 At the end of a very long, meandering mountain route is this house you have to surf (or noclip) to. It's just an ordinary house with a girl inside.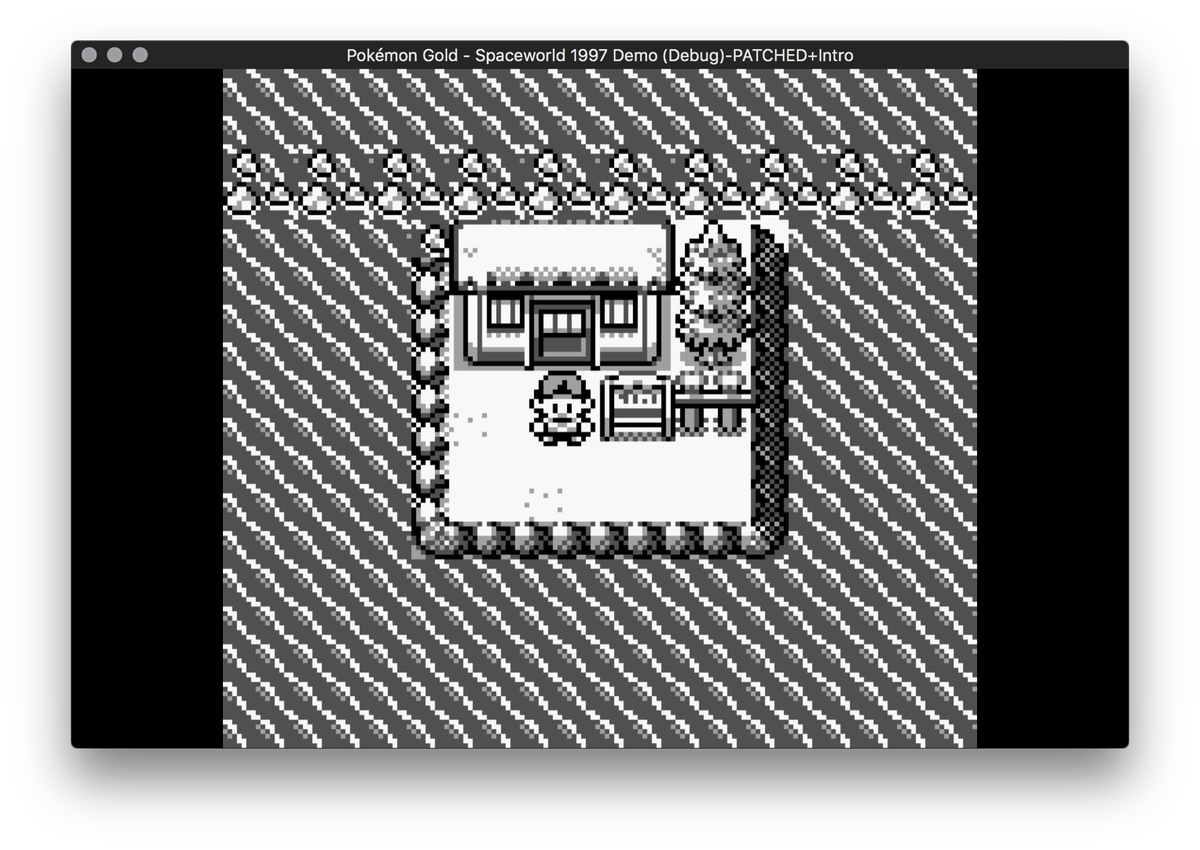 Nearby is this very redundantly sealed-off cave entrance that doesn't actually have a warp assigned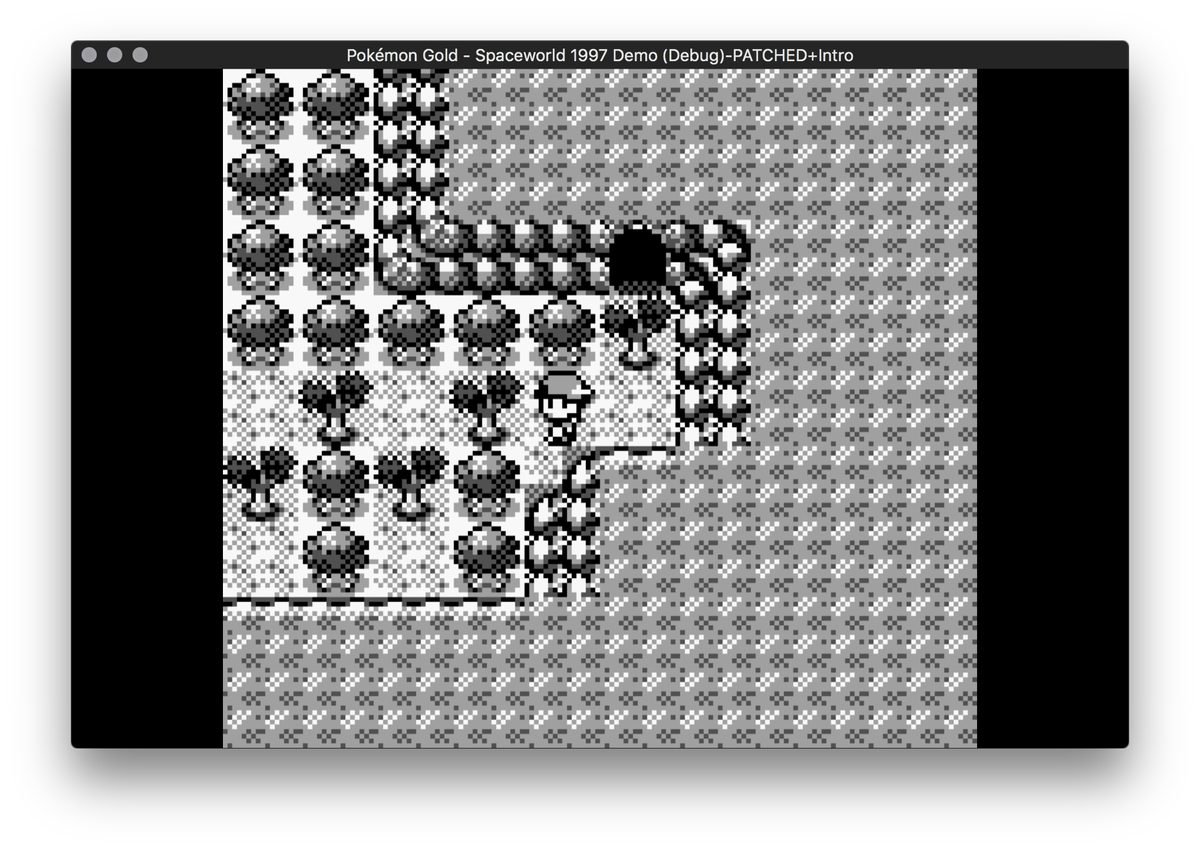 North from Birdgetown: whirlpools (I'm guessing that's what the lady in that island house gives out), and eventually another town.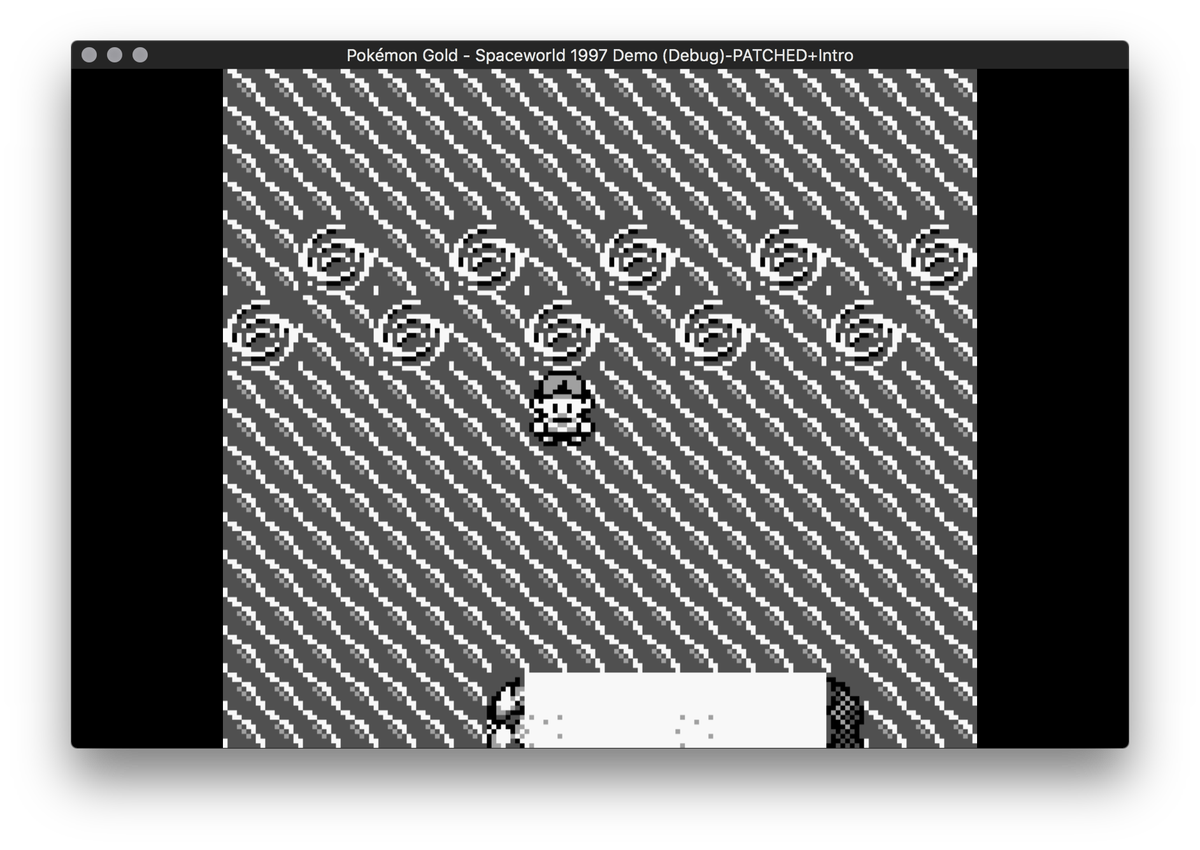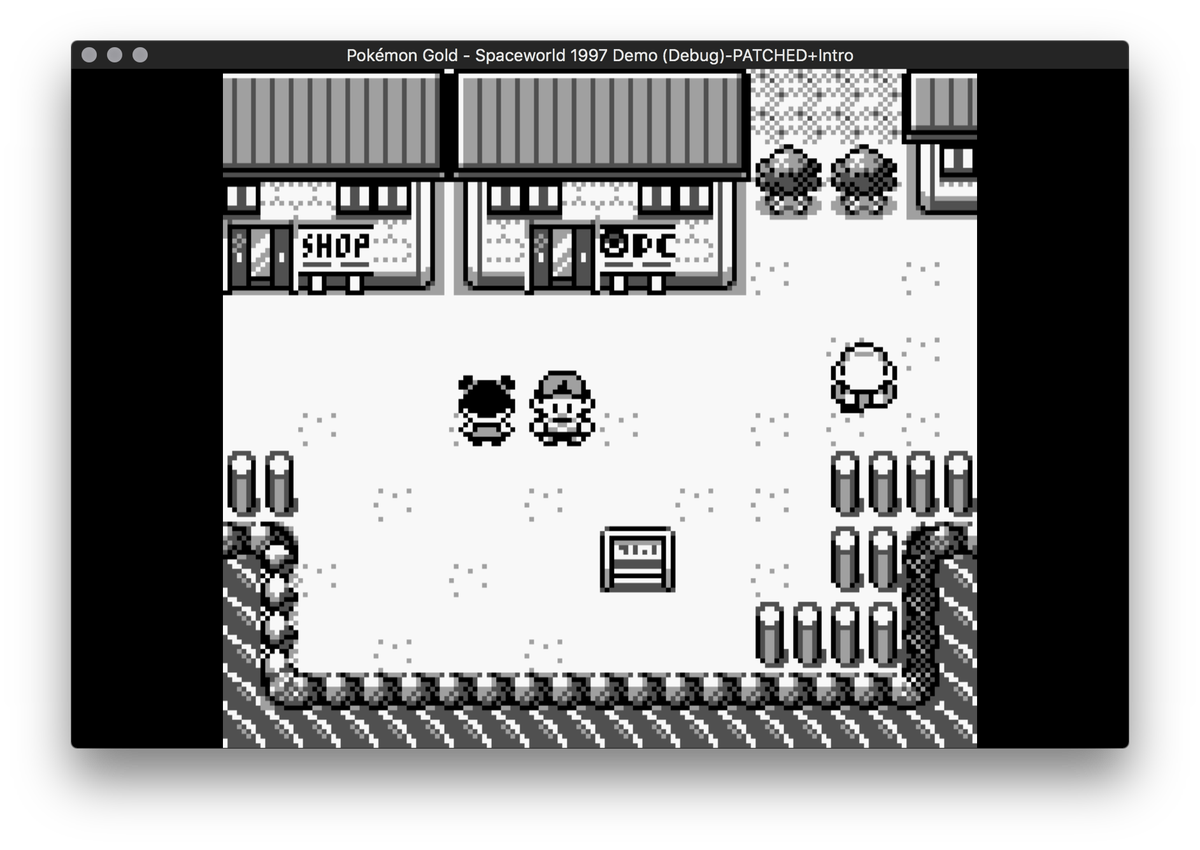 Extremely normal house. (Thanks twitter for the de-thread!)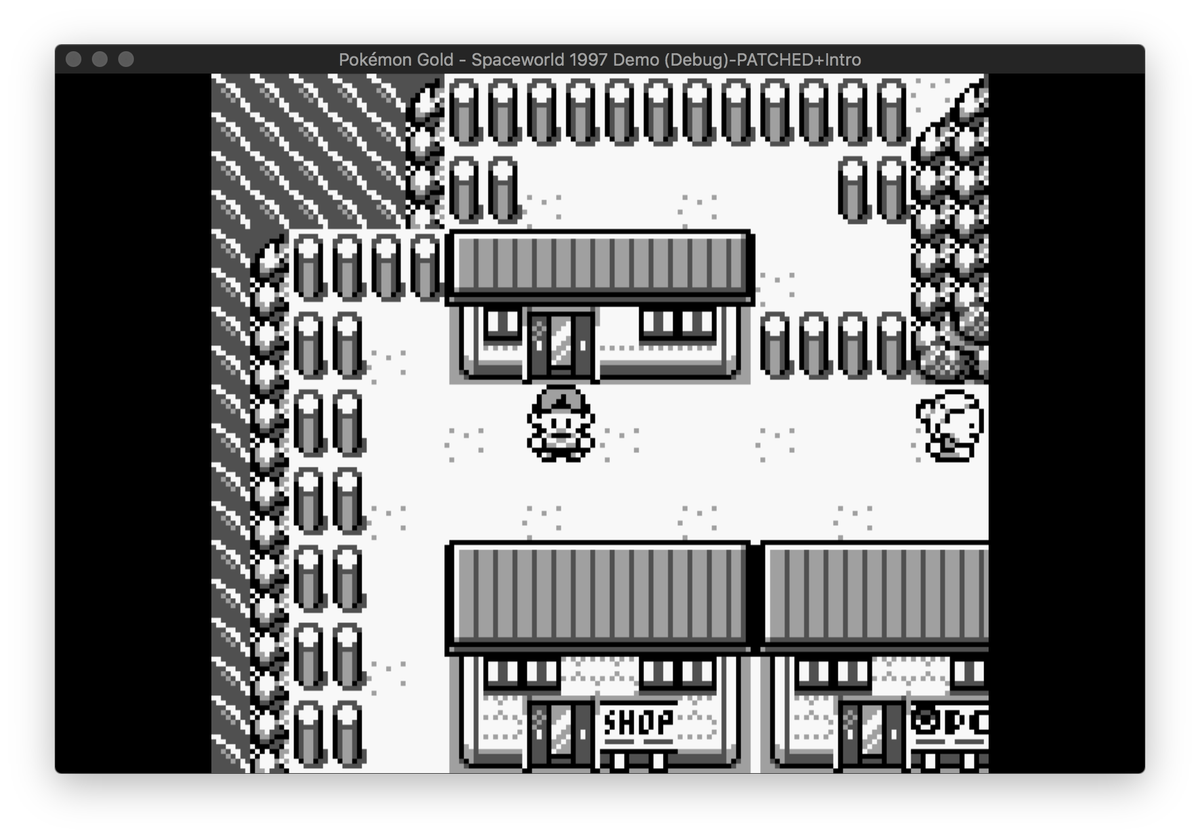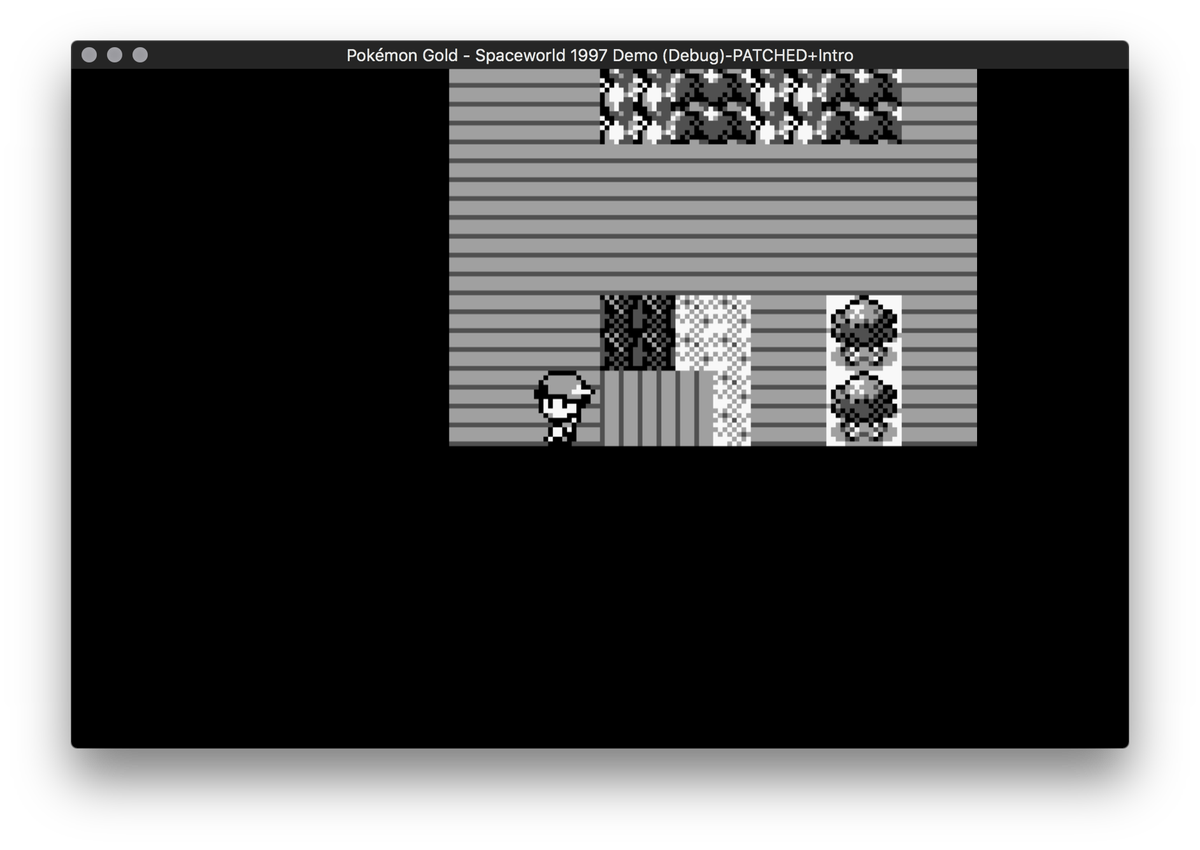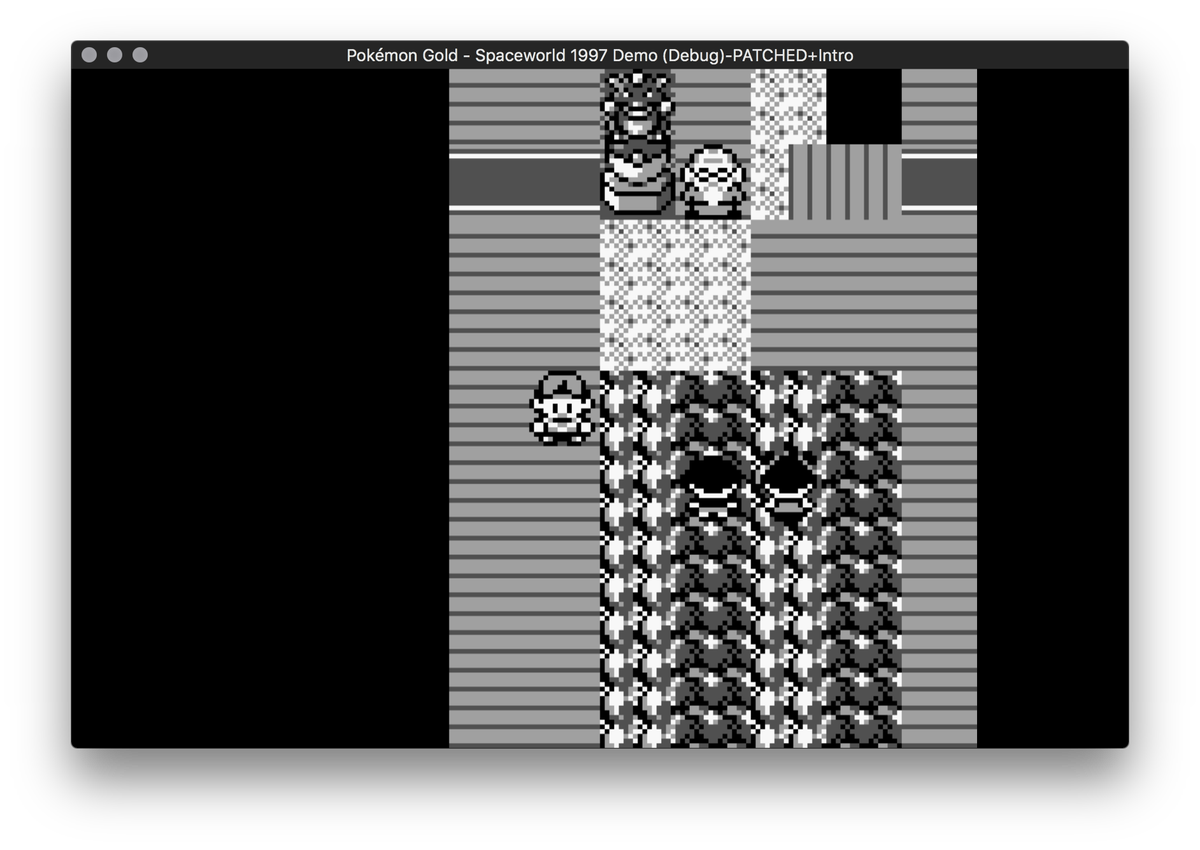 Another cave on Island Town goes nowhere.

In case you haven't realized yet, they clearly had this game almost entirely mapped out and threw ALL of it out and redid the world map entirely. No wonder it was so delayed...
I guess it turned night; I understand now why demo mode had a different palette. This town has a weird waterfall thing, more copies of me, and an empty room with a Rocket poster on the wall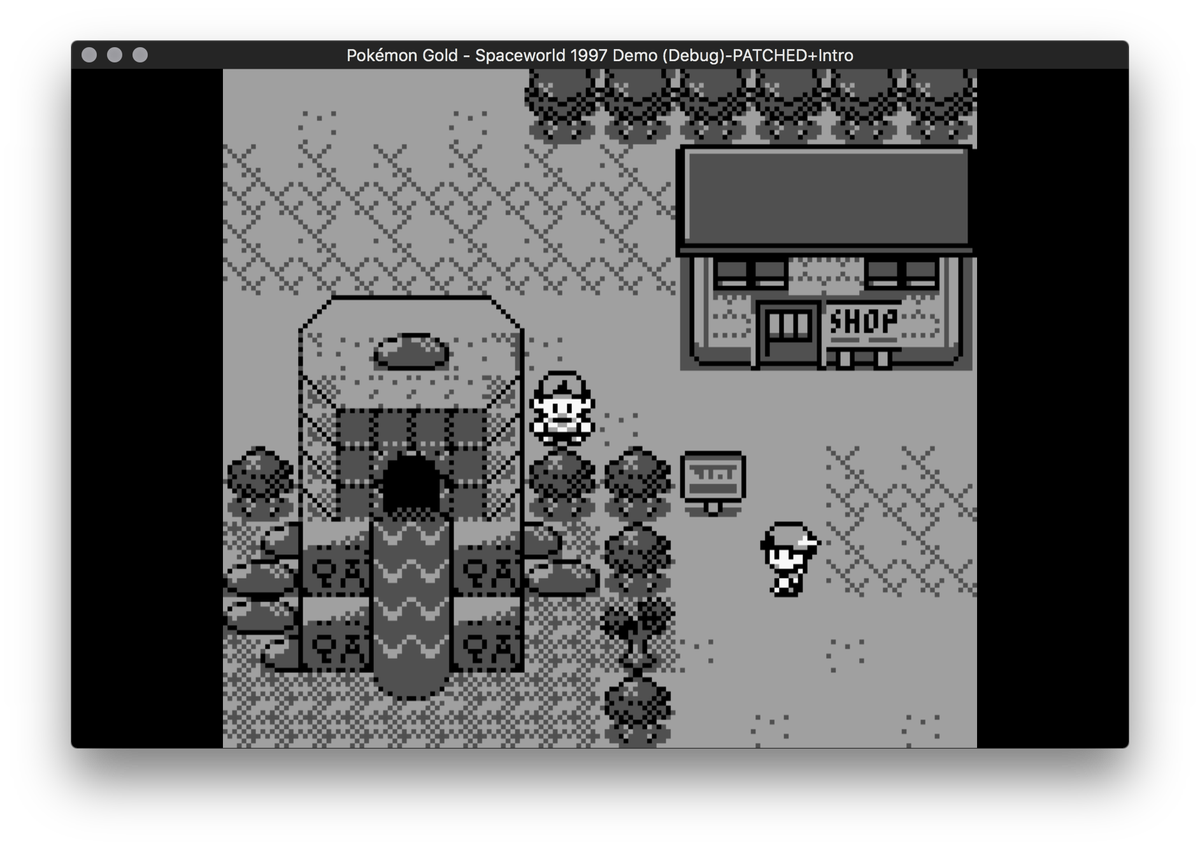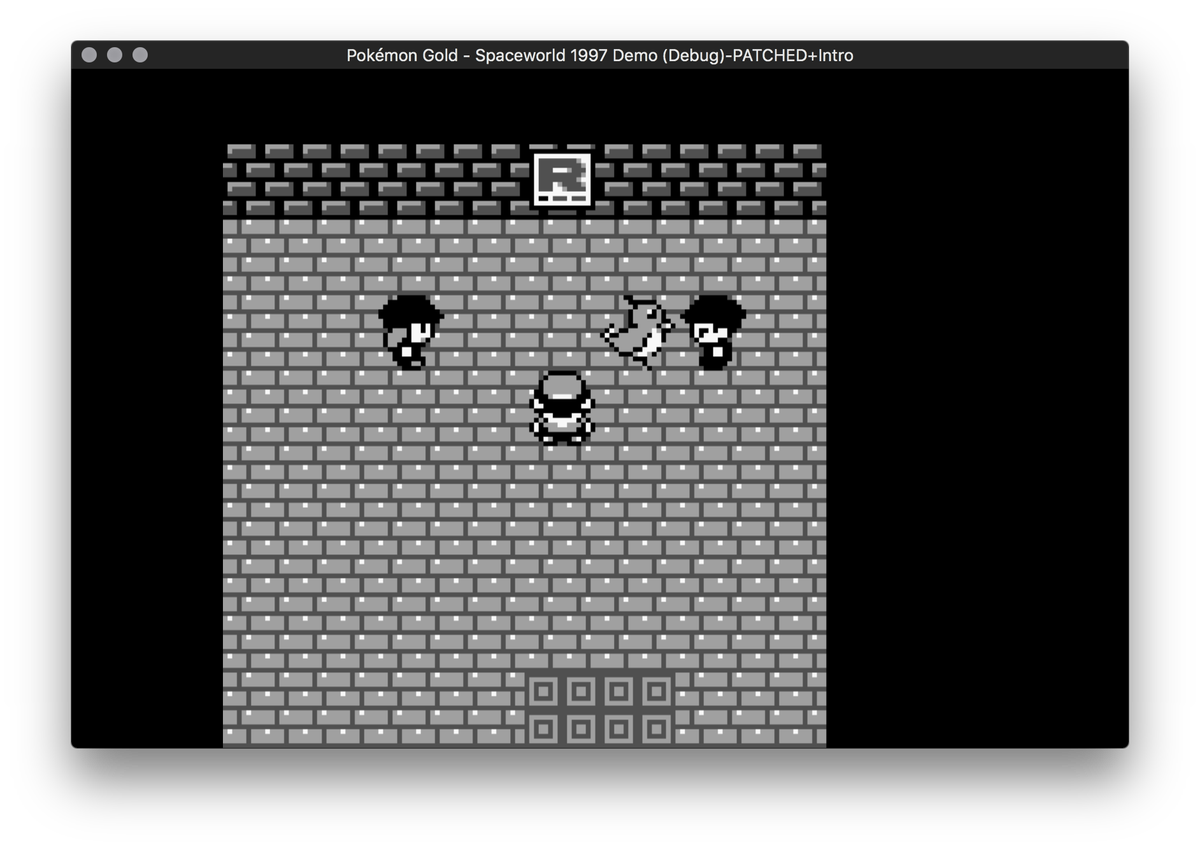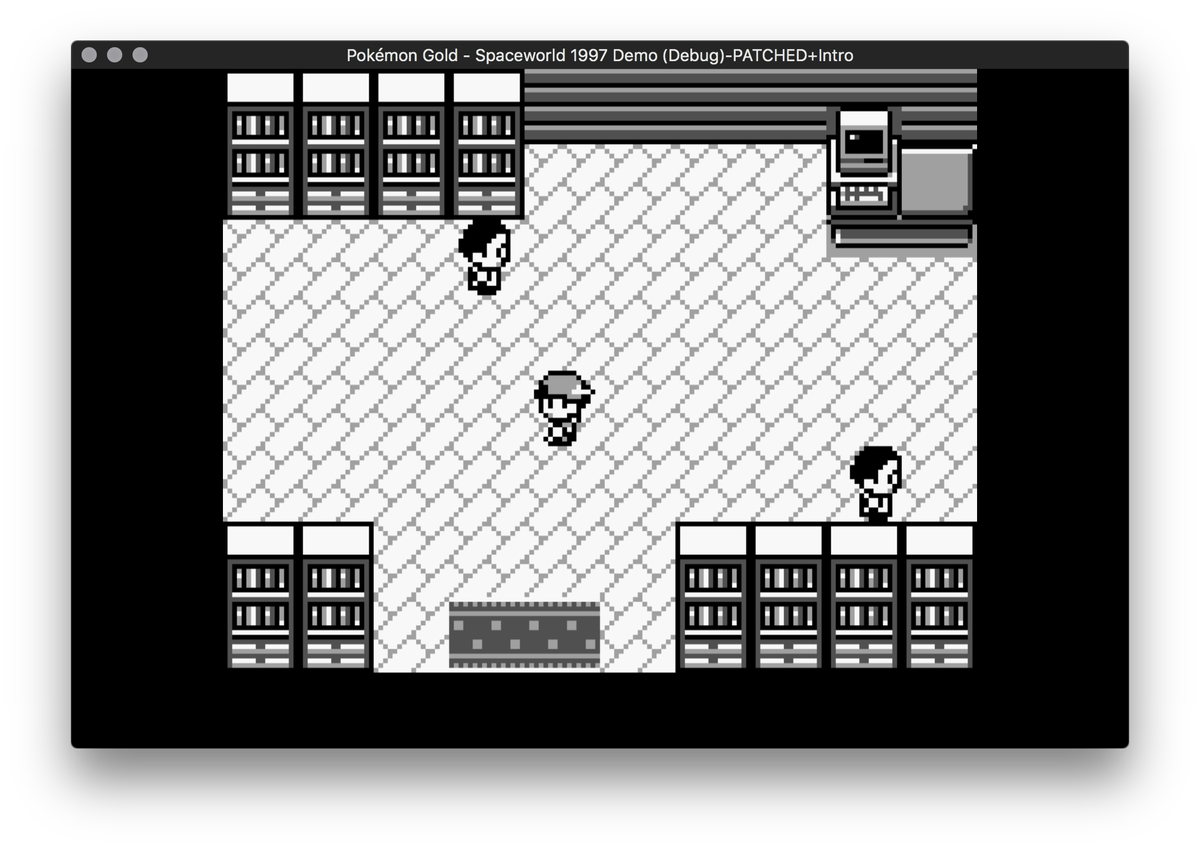 a very long surf away from Waterfall Town is a Palmtree Paradise, with some sort of volcano you can't go in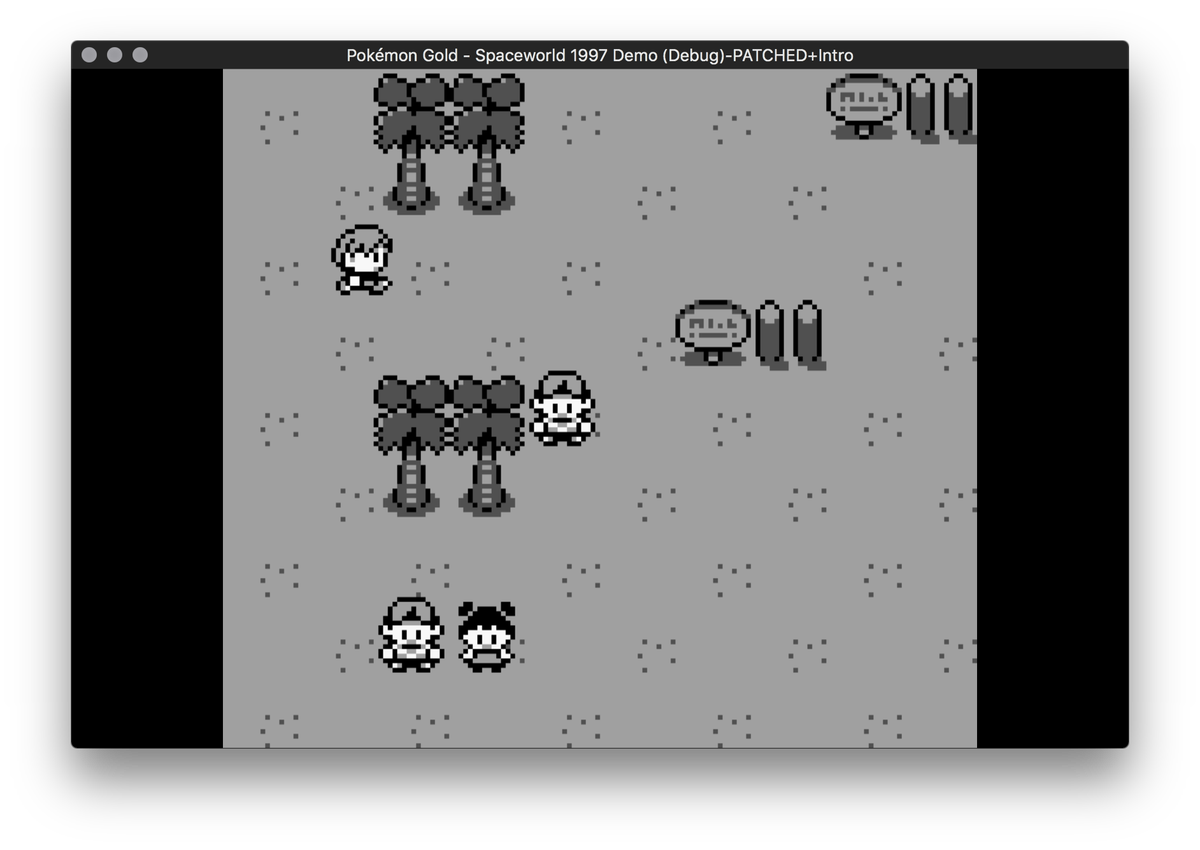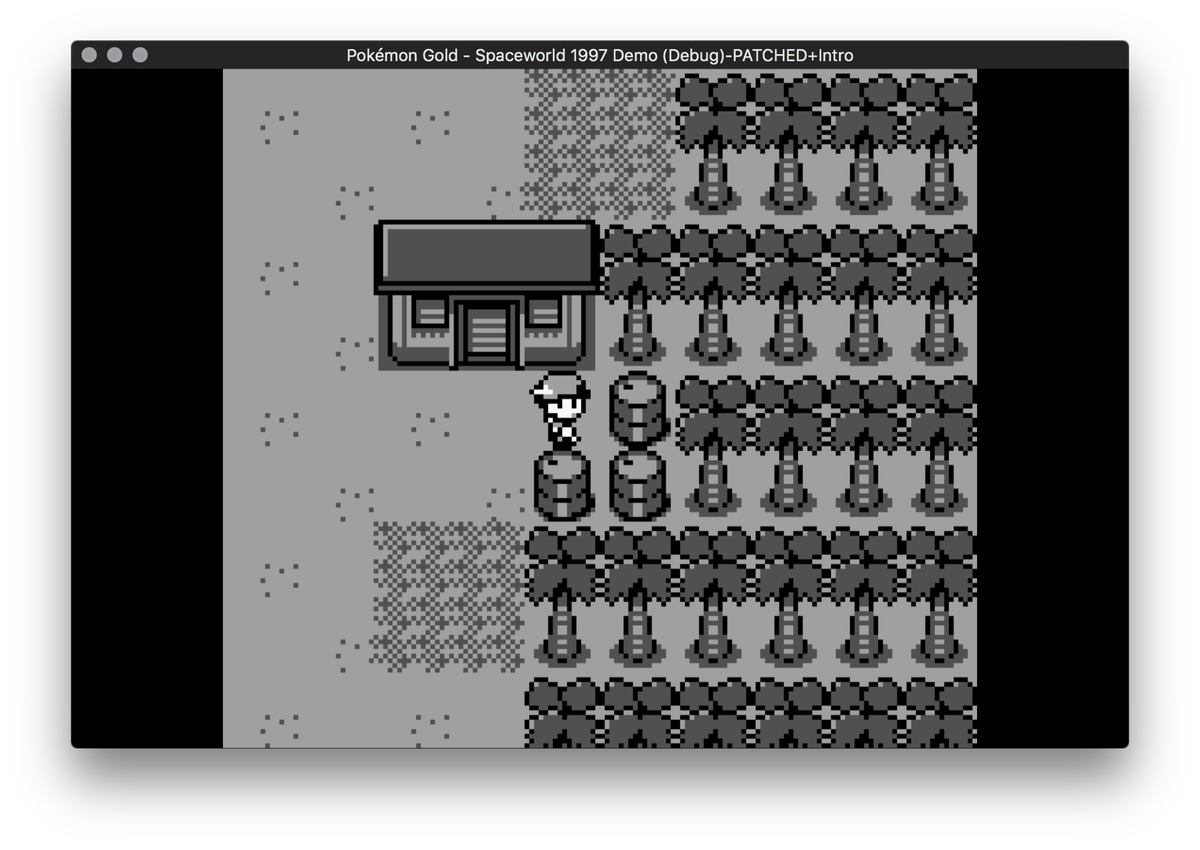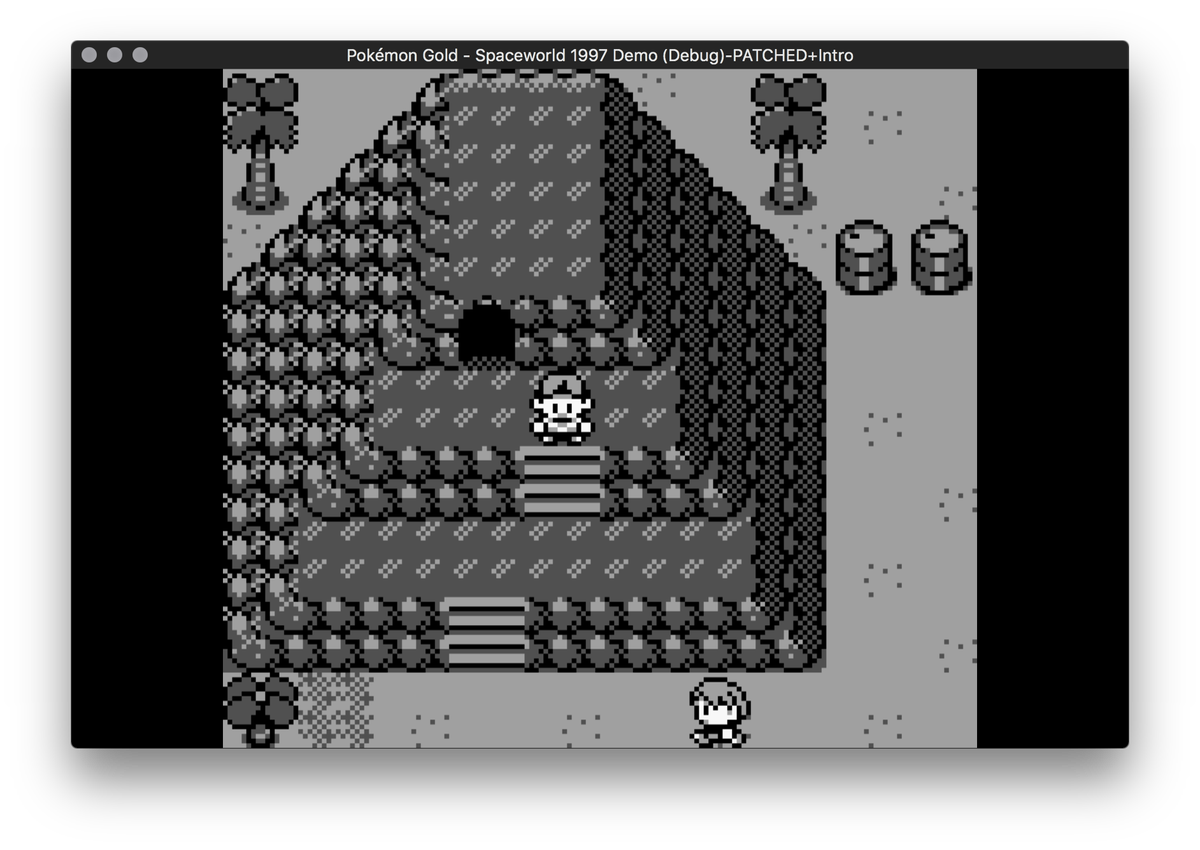 South then east of Palmtree Paradise is a town which has a unique guy in one house, and an aquarium??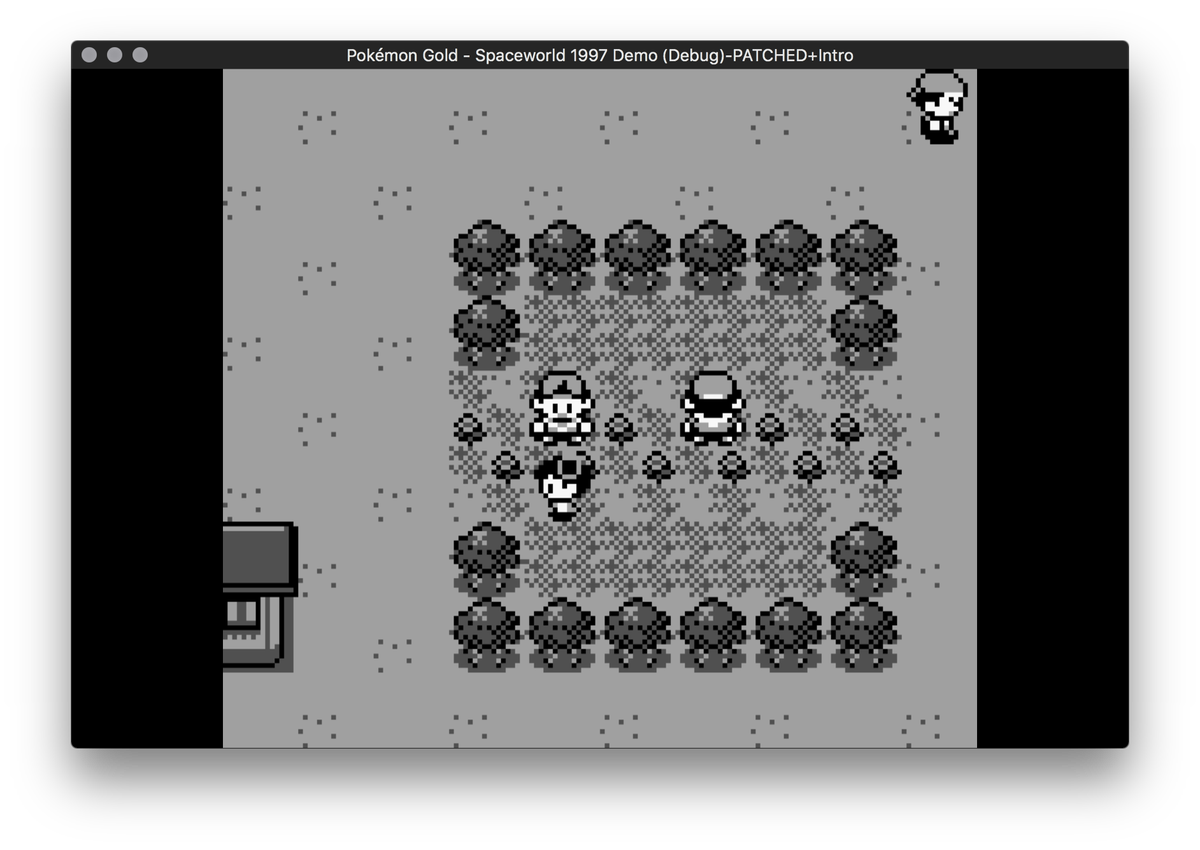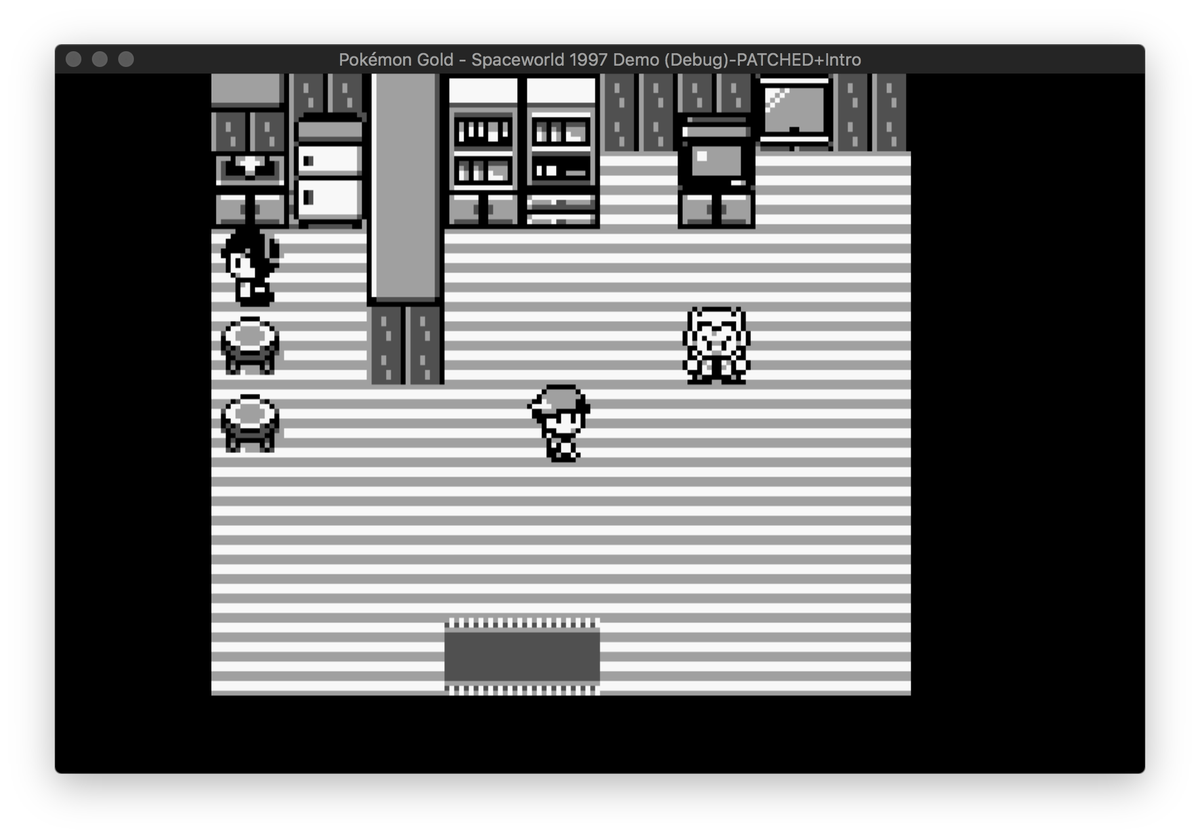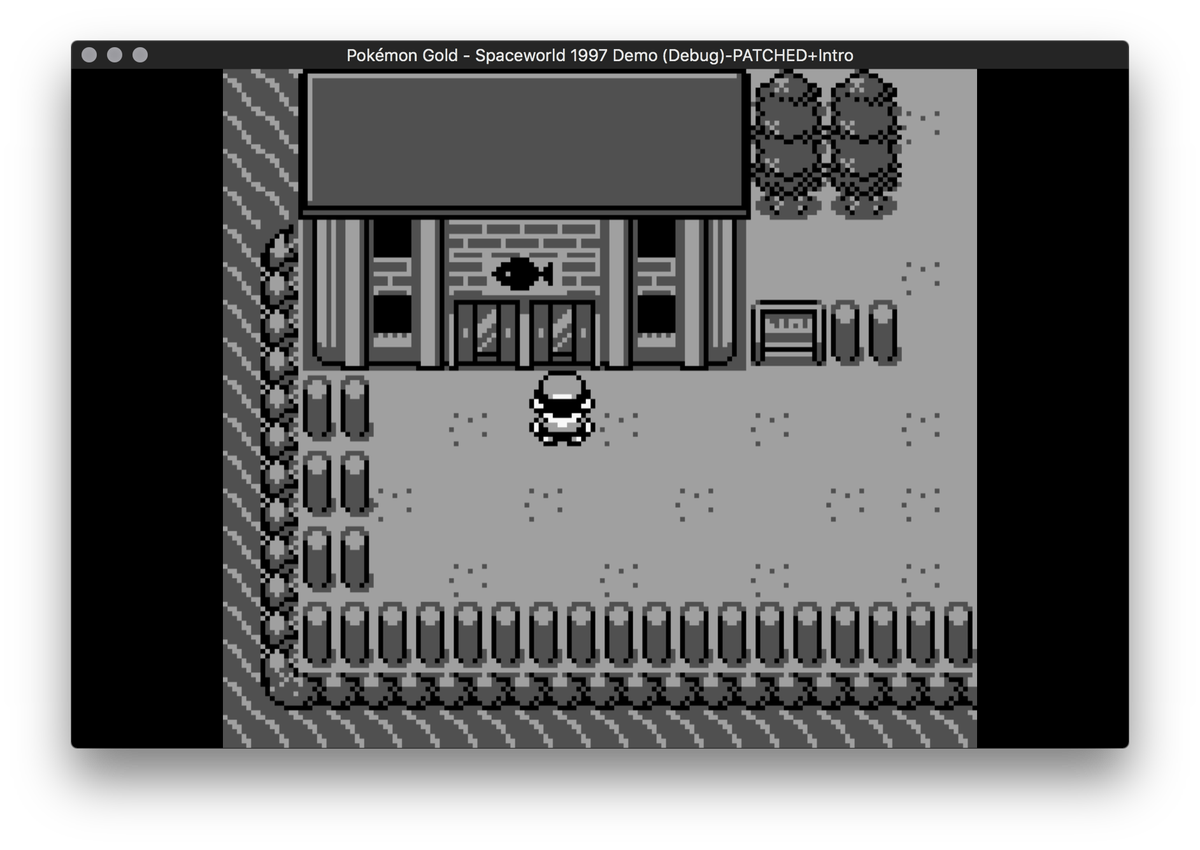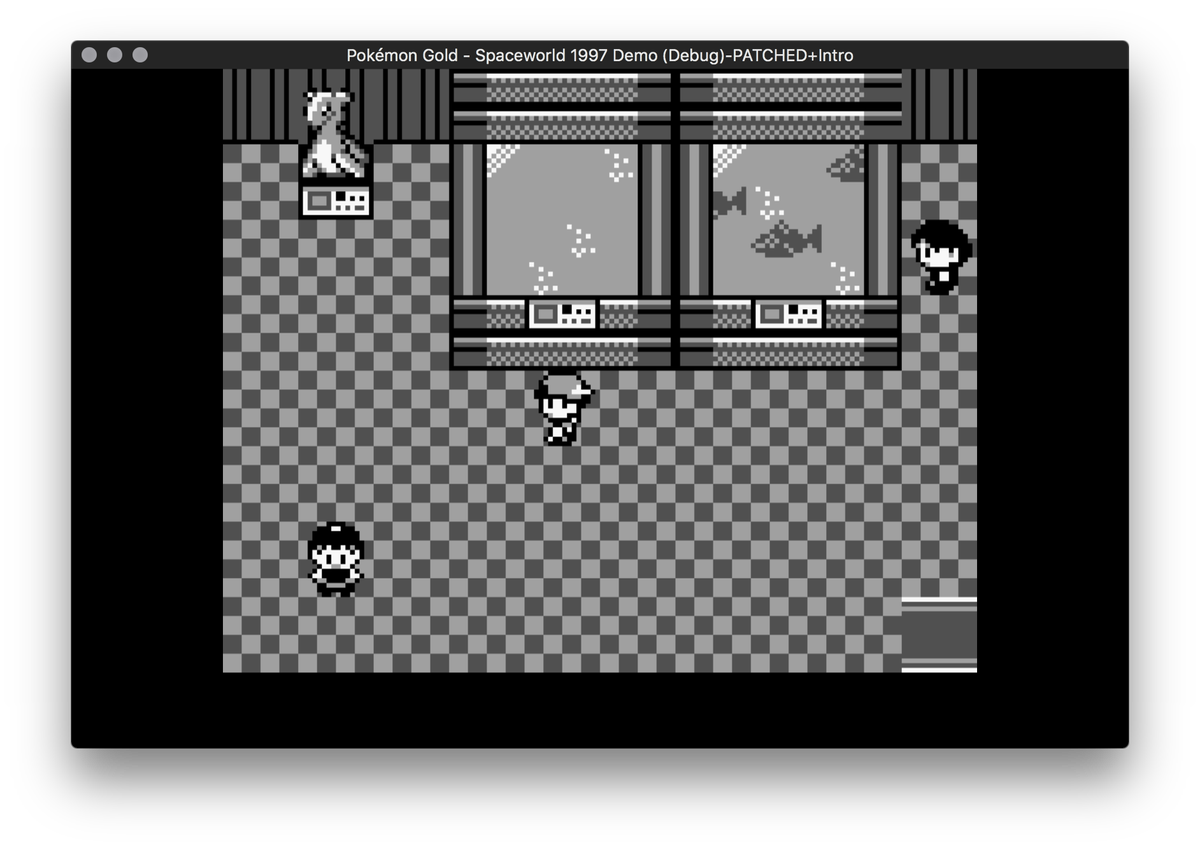 (twitter dethreaded again) And I've clipped back into Waterfall Town. I *think* that's the entire connected world map so far. Of course there are probably more maps in the rom.
found a map on discord and I did miss a few areas because of the weird invisible transitions that are lying around
whoops there's a whole town to the right of what I thought was the end of that zone with the island house, I'm good at this (
cdn.discordapp.com/attachments/38…
)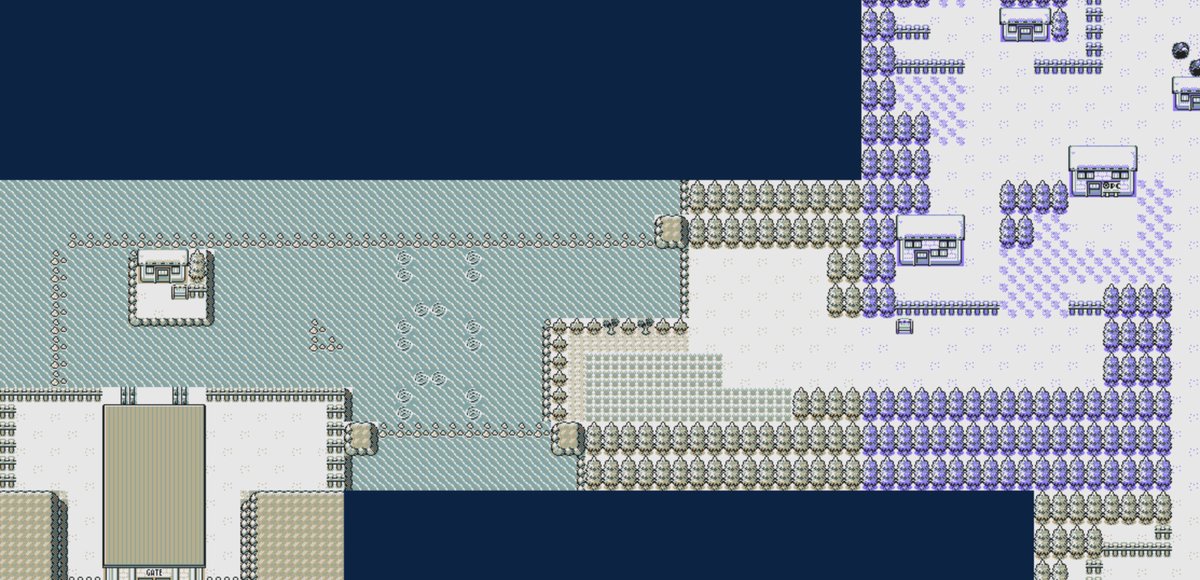 I made it to Snow Town, which doesn't have much except... Agatha?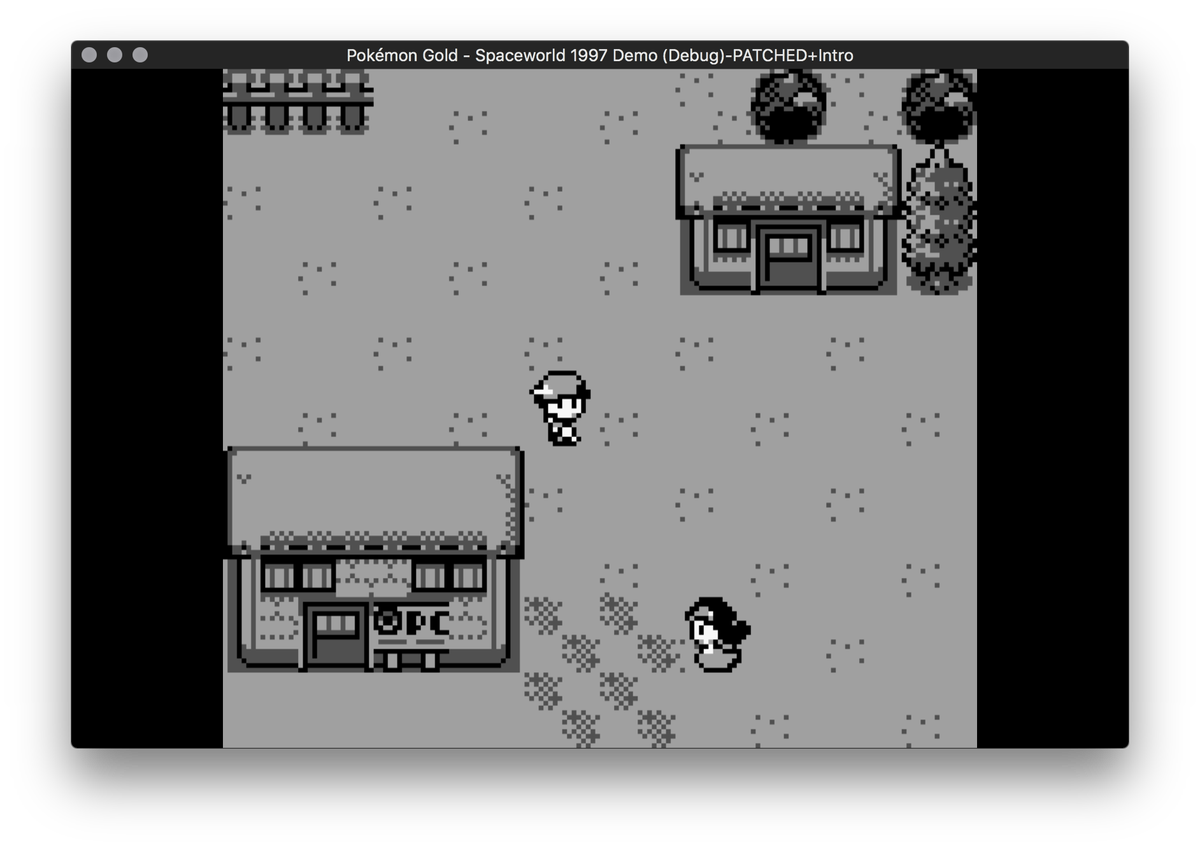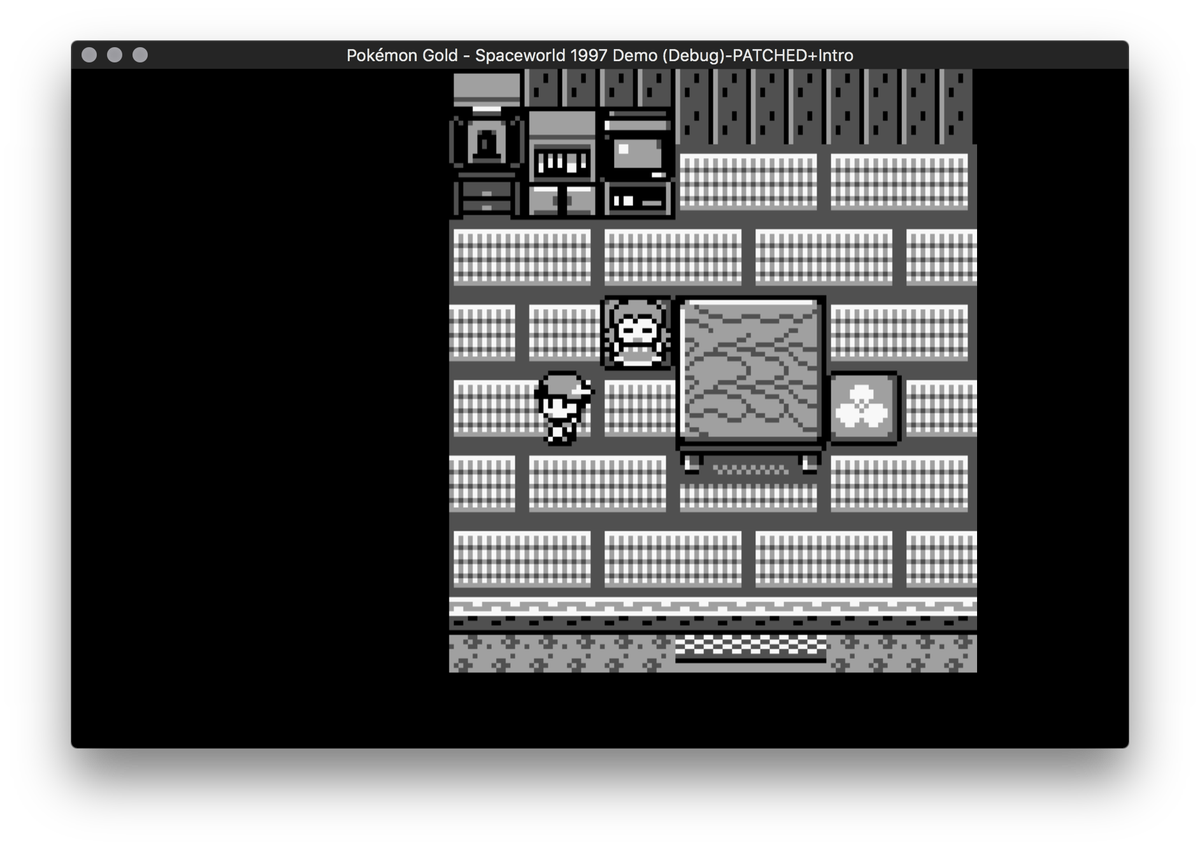 a town with a zoo which, astonishingly, has collision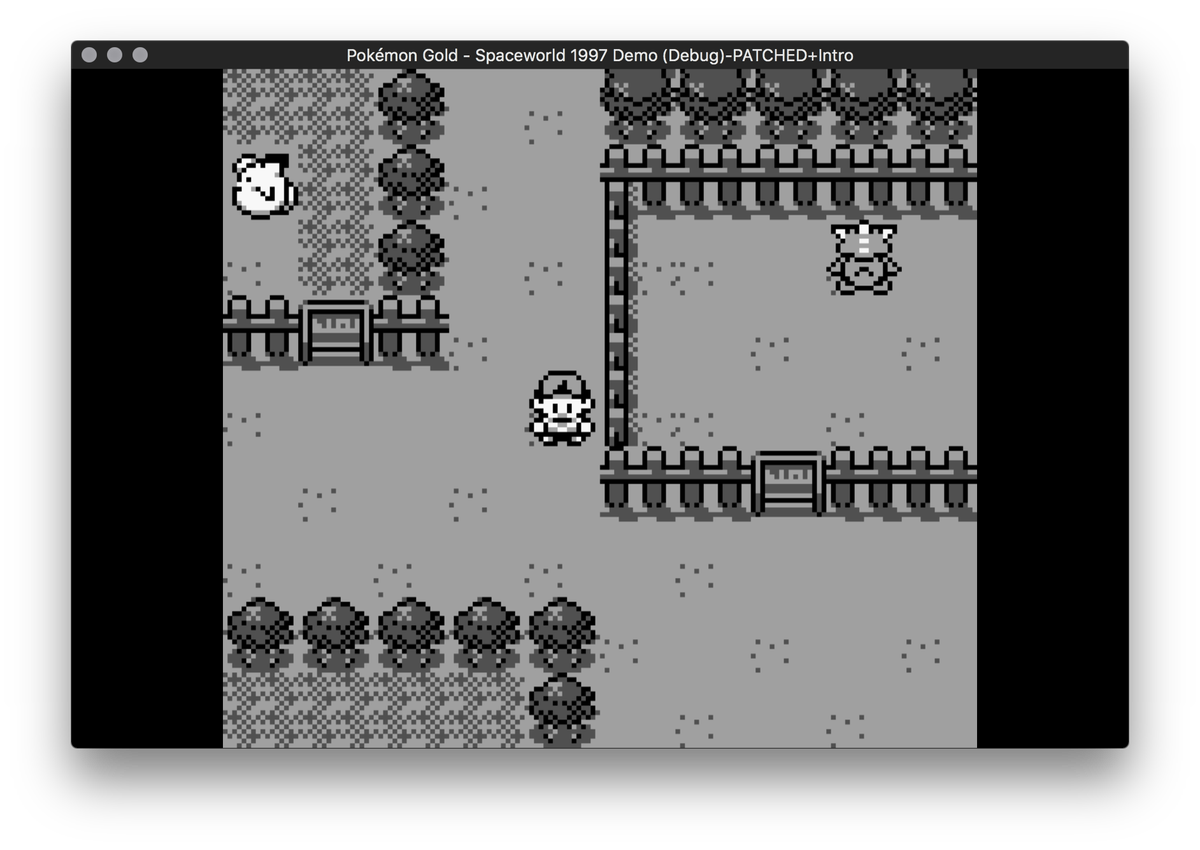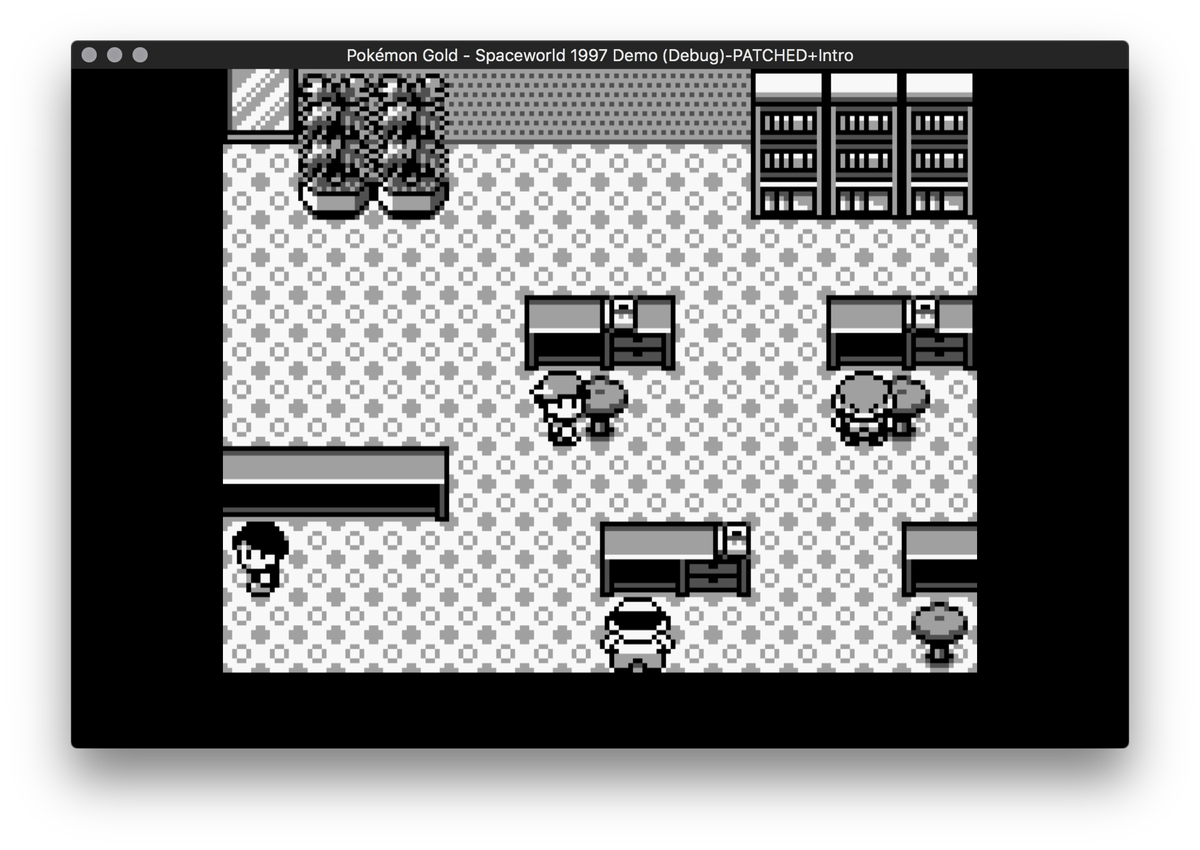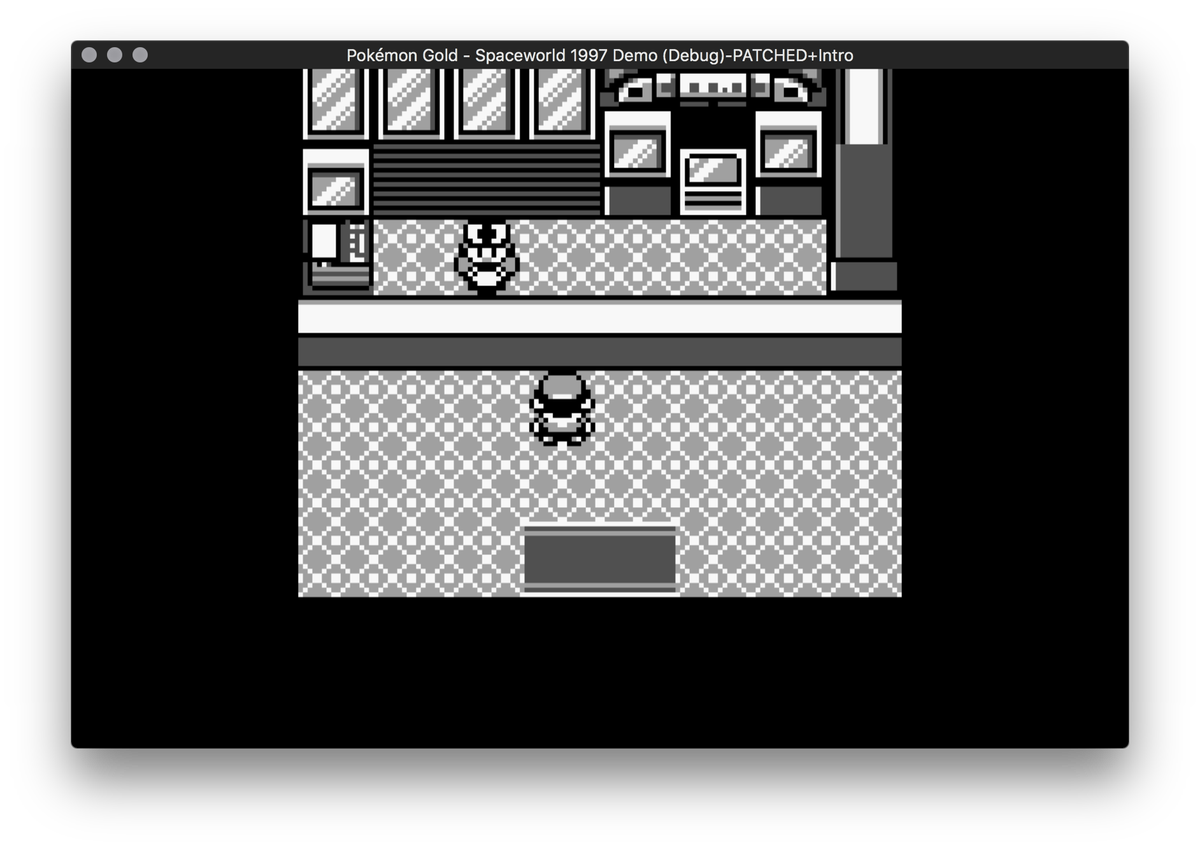 extremely correct data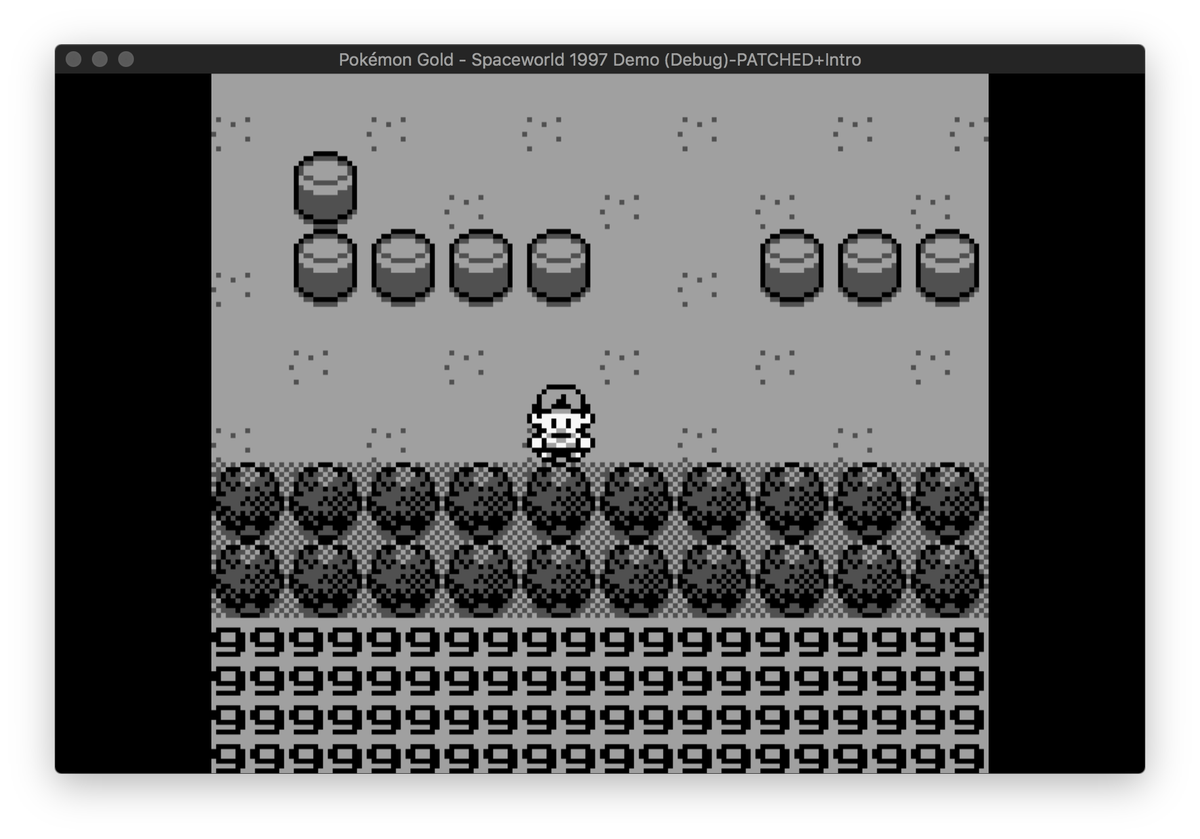 there's a map with corrupted chunks of Kanto. I went inside the Celadon Department Store and got trapped because the stairs stopped working, but the elevator warped me out 😅
Celadon Manor just trapped me the same way with no elevator but fortunately this time I anticipated it and save stated
some building interiors I don't recognize in Corrupted Kanto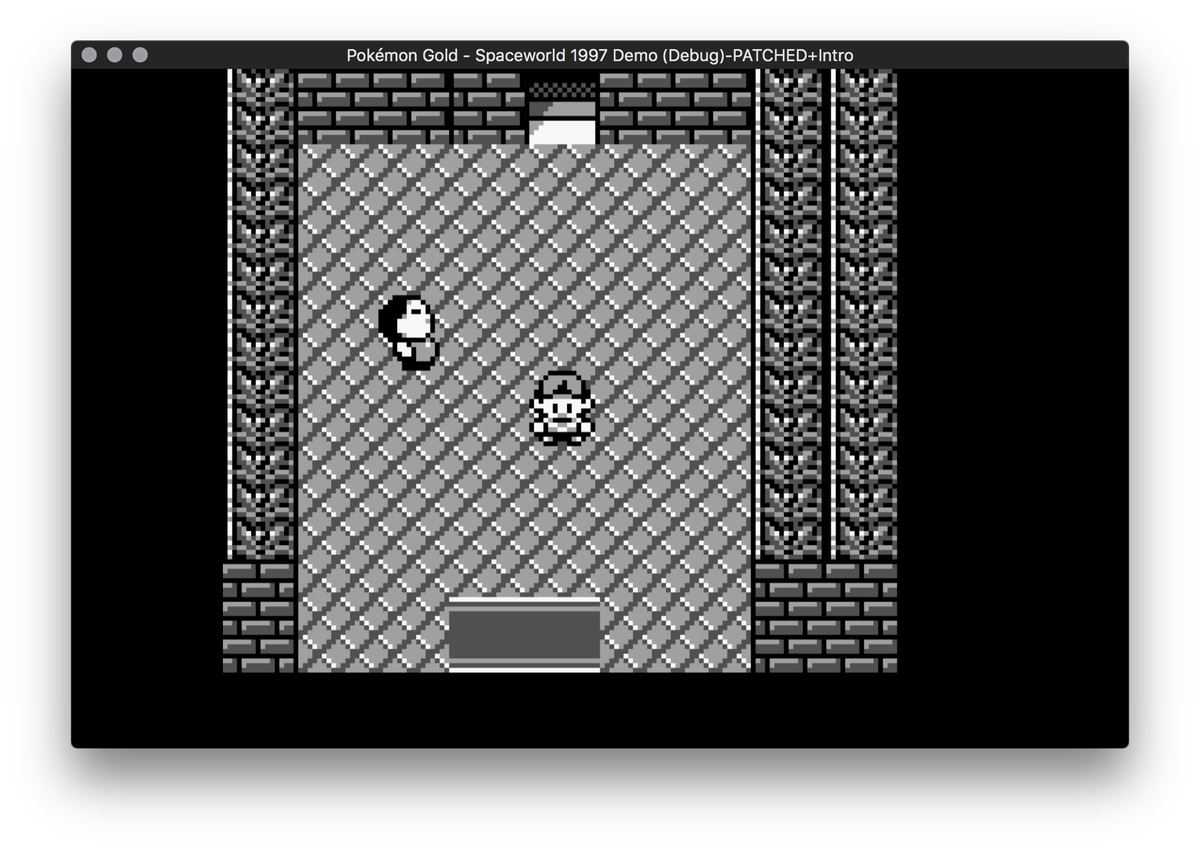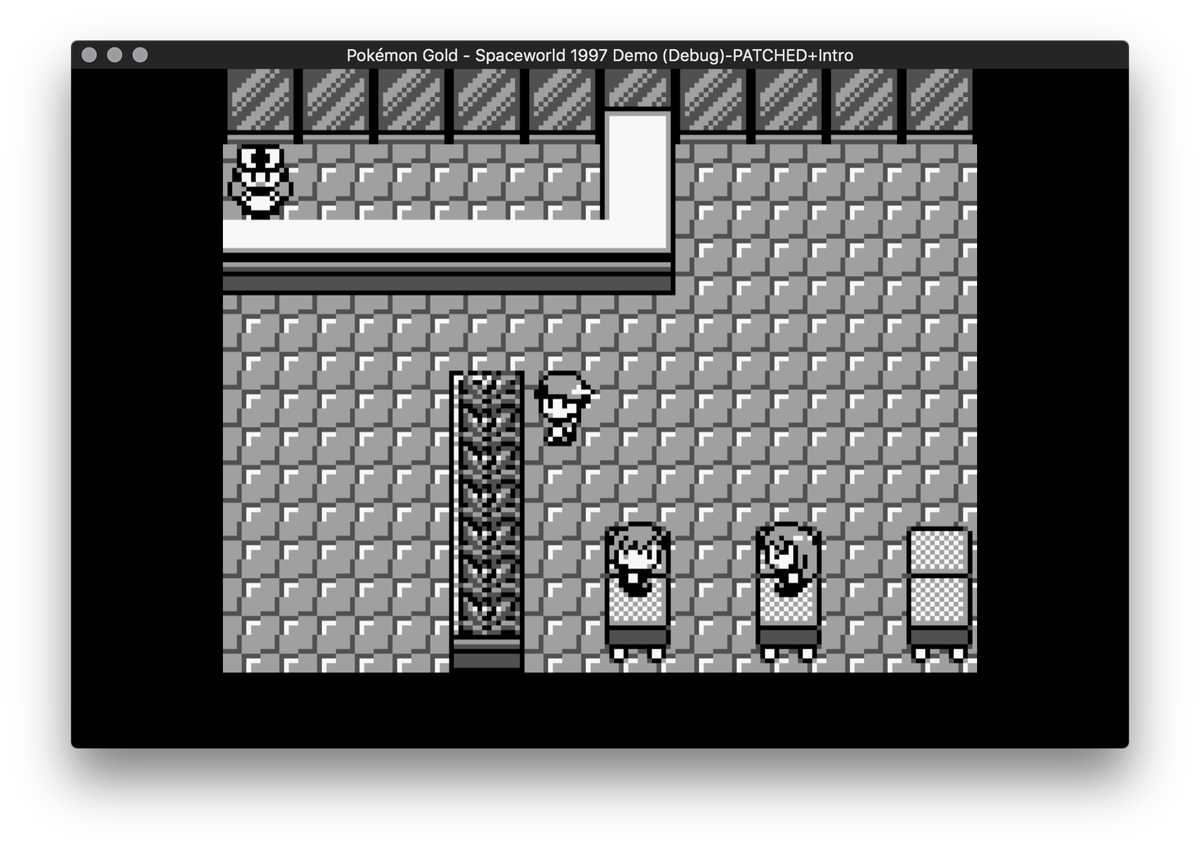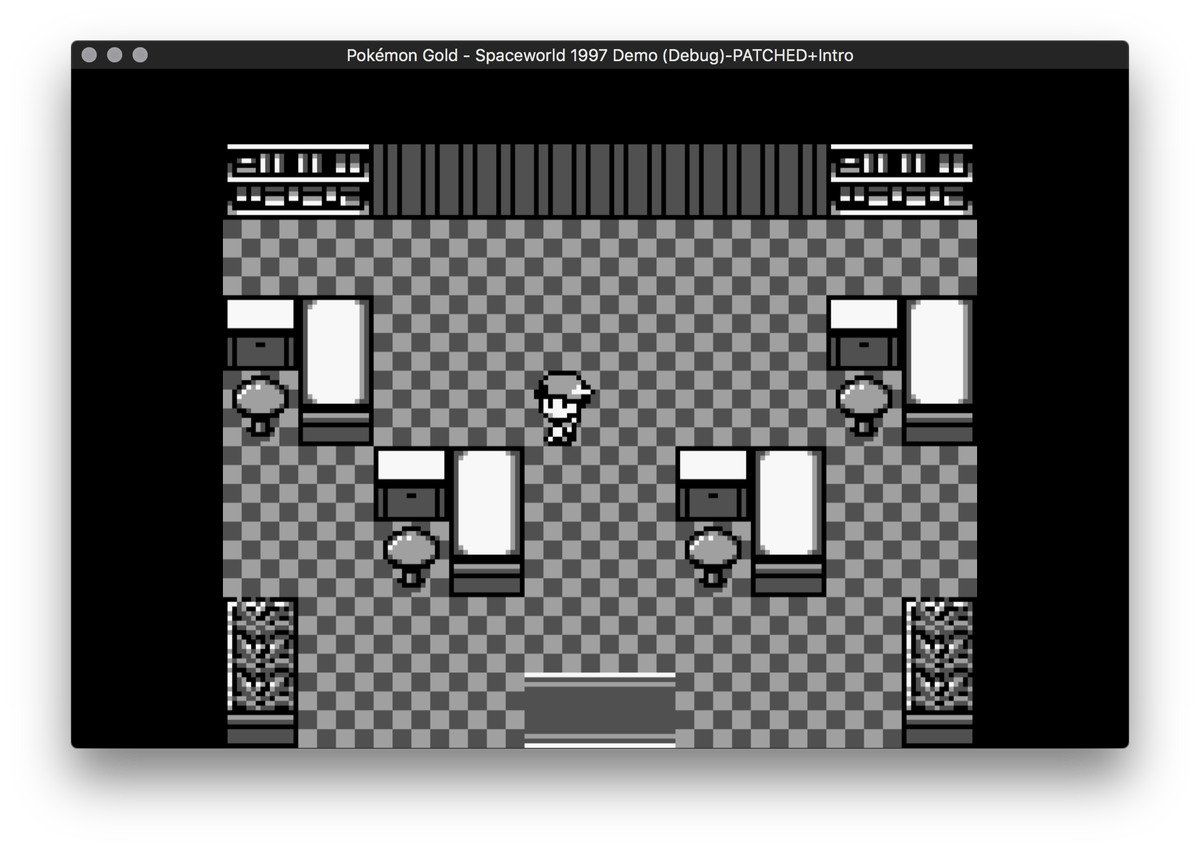 Since Oak is in the new starter town, it seems his old lab has been turned over to Gary's sister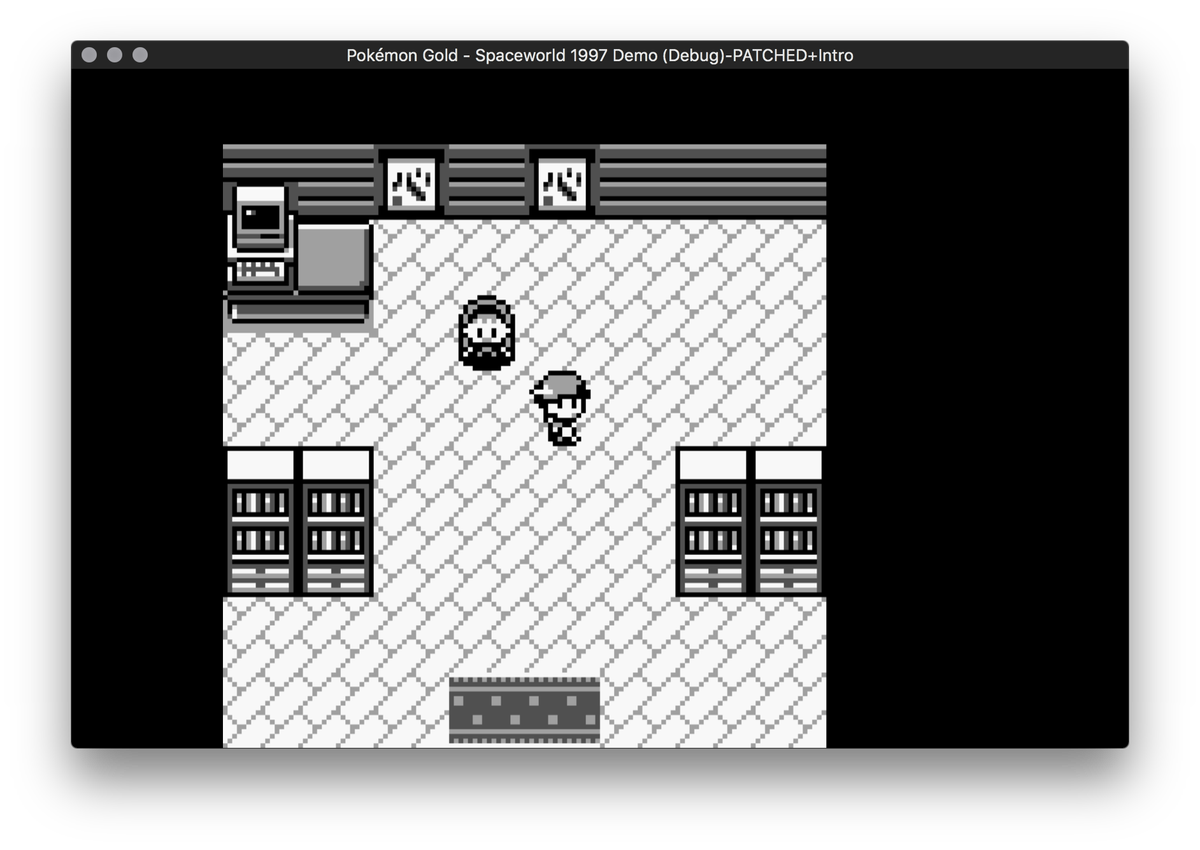 apparently the way they test sprites is by spawning one that has the follow player script. So anyway, Gary's sister (who is cooler than him) is my best friend now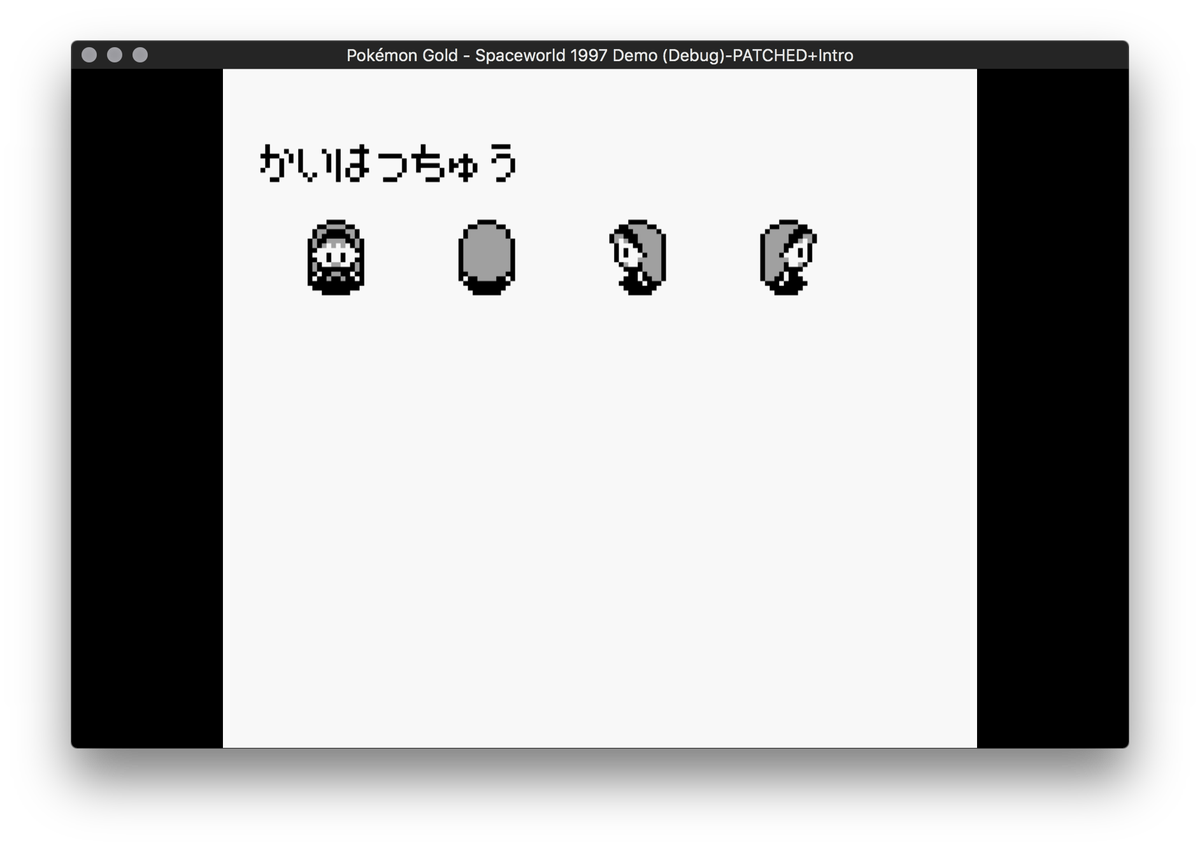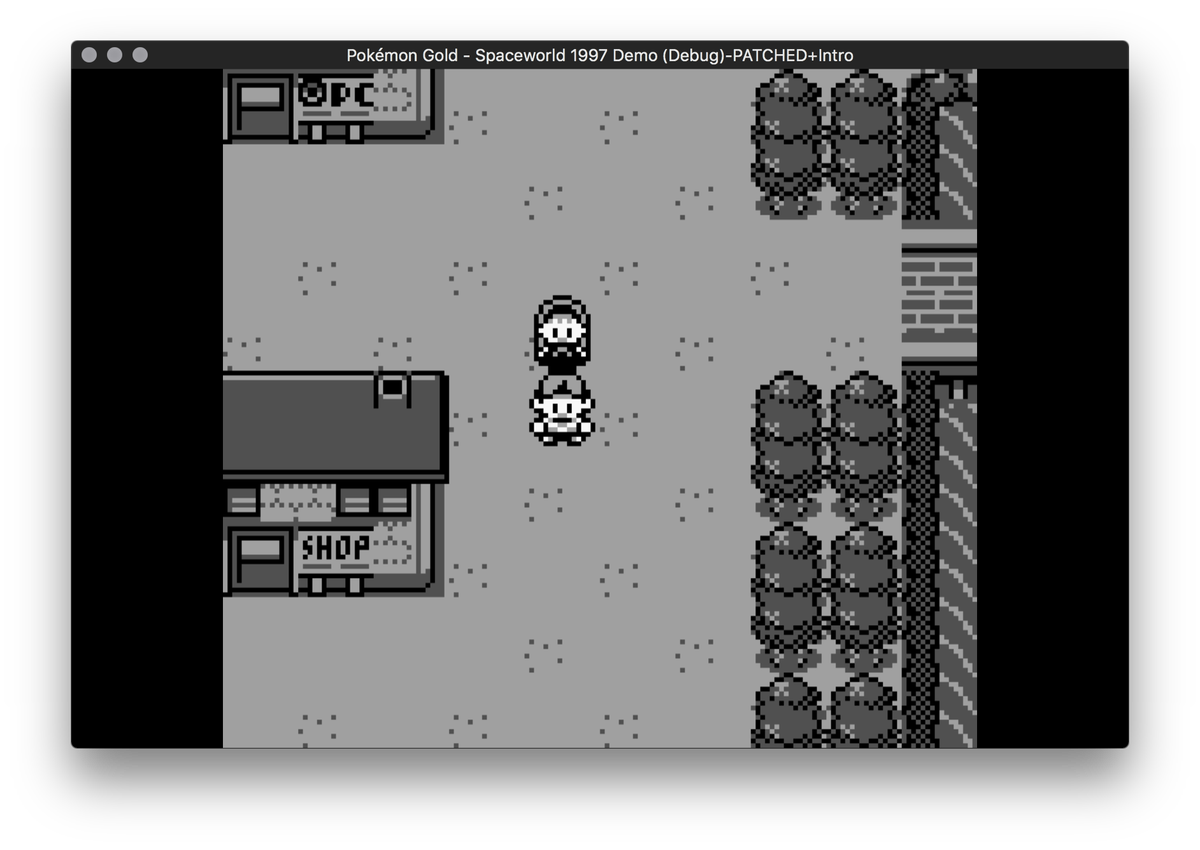 me on a skateboard, mysterious girl, a power ranger, a lady who is secretly Lapras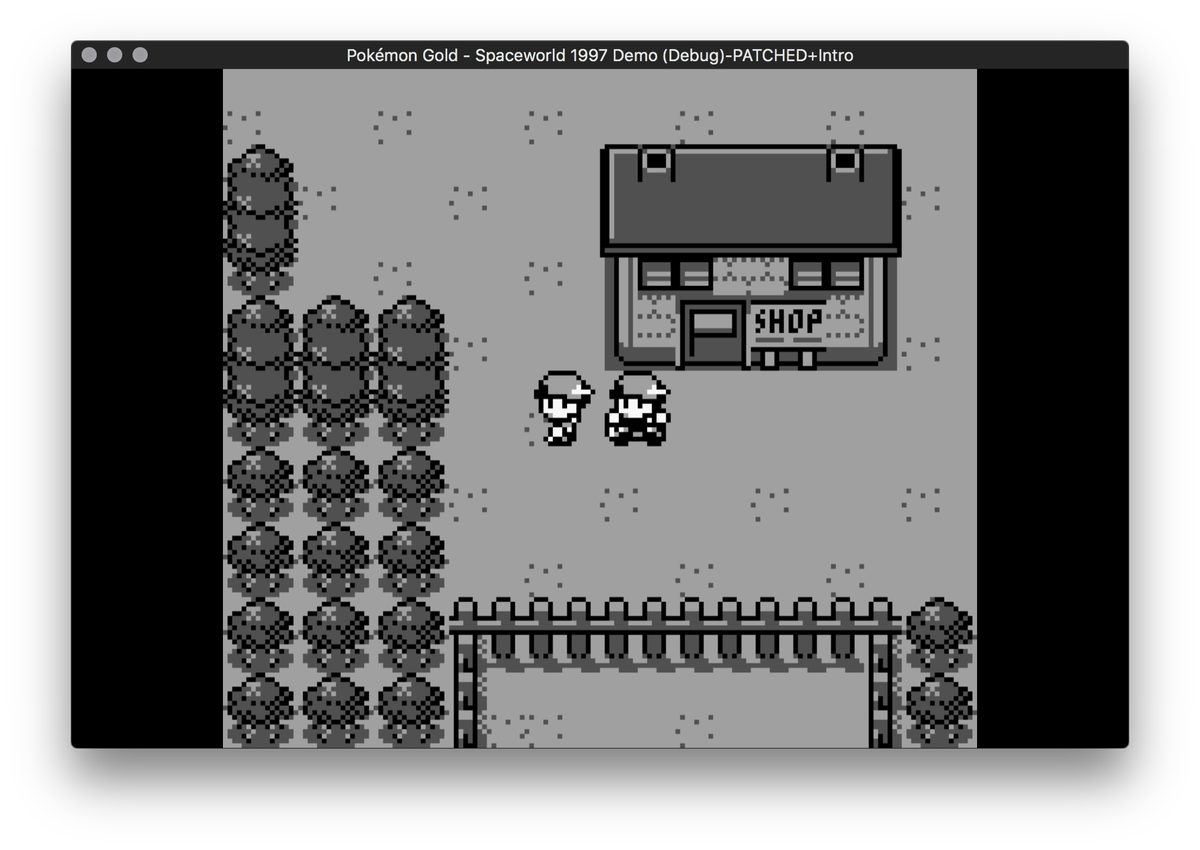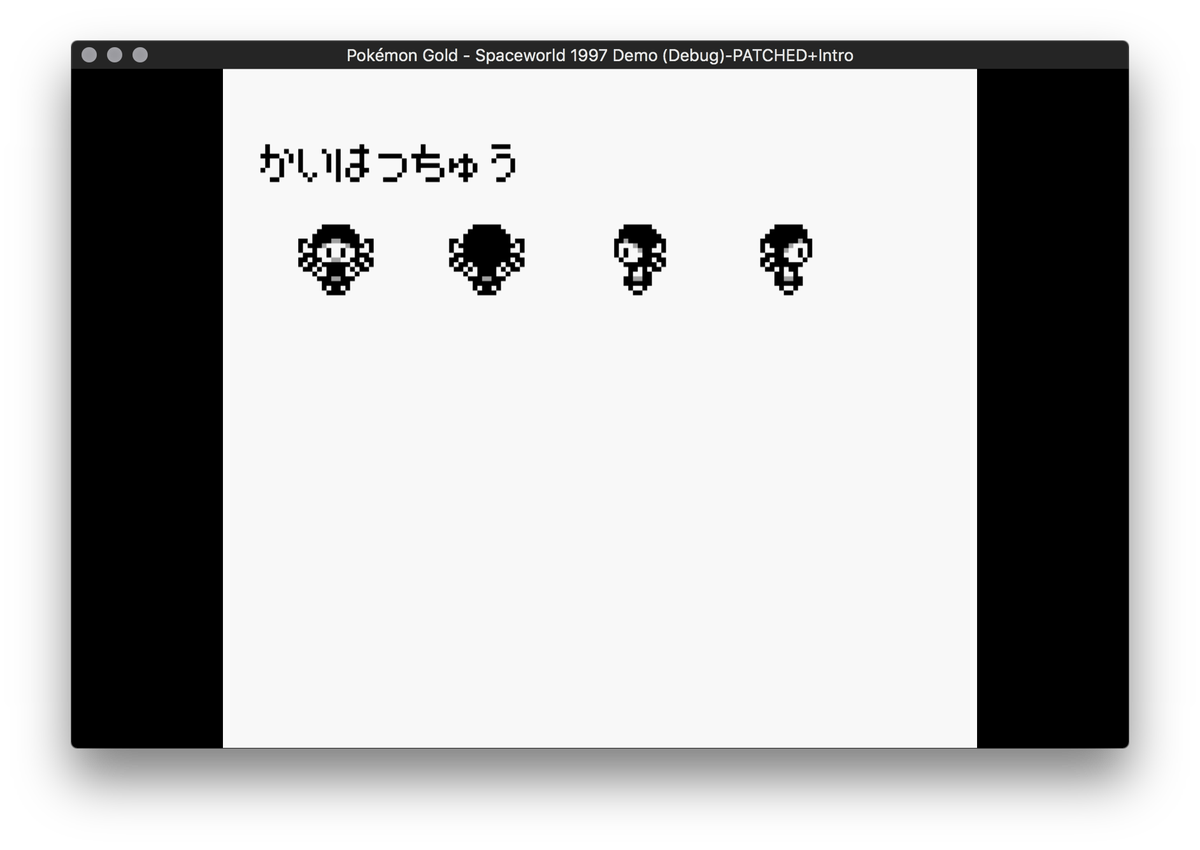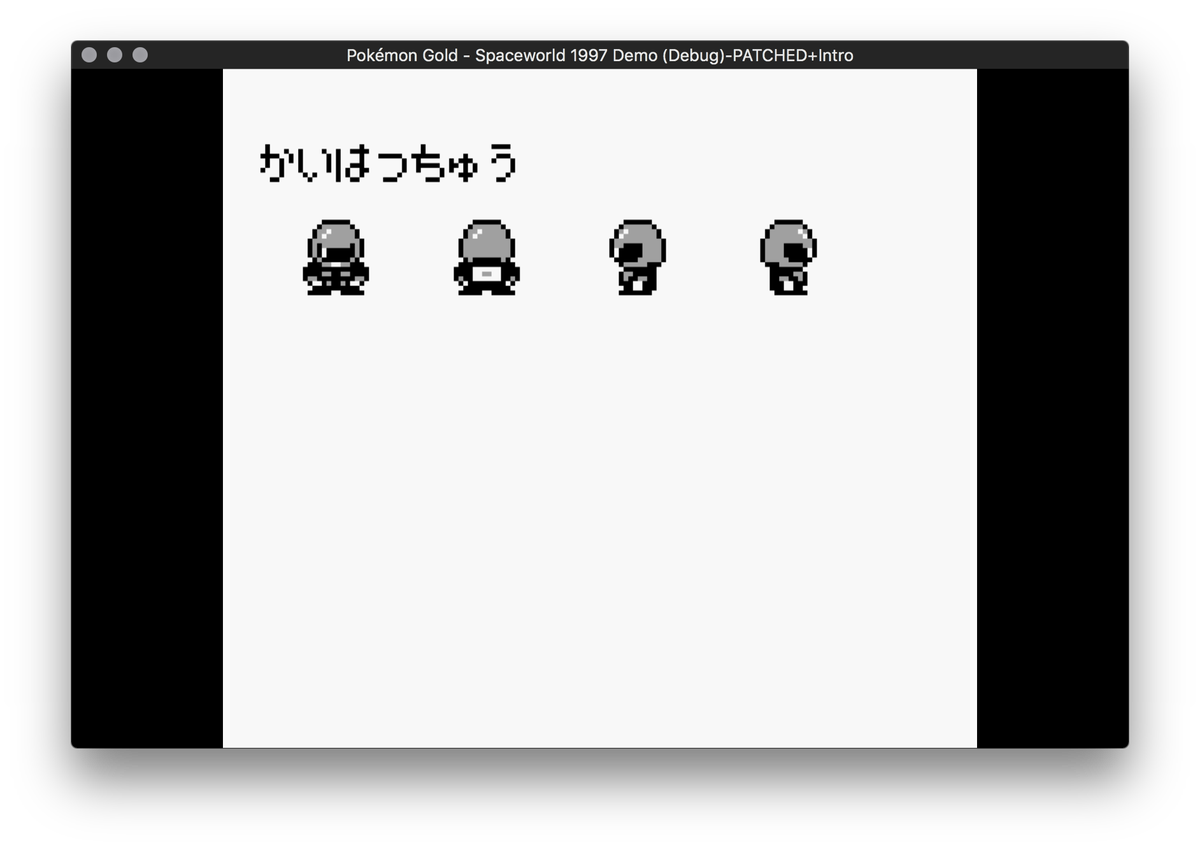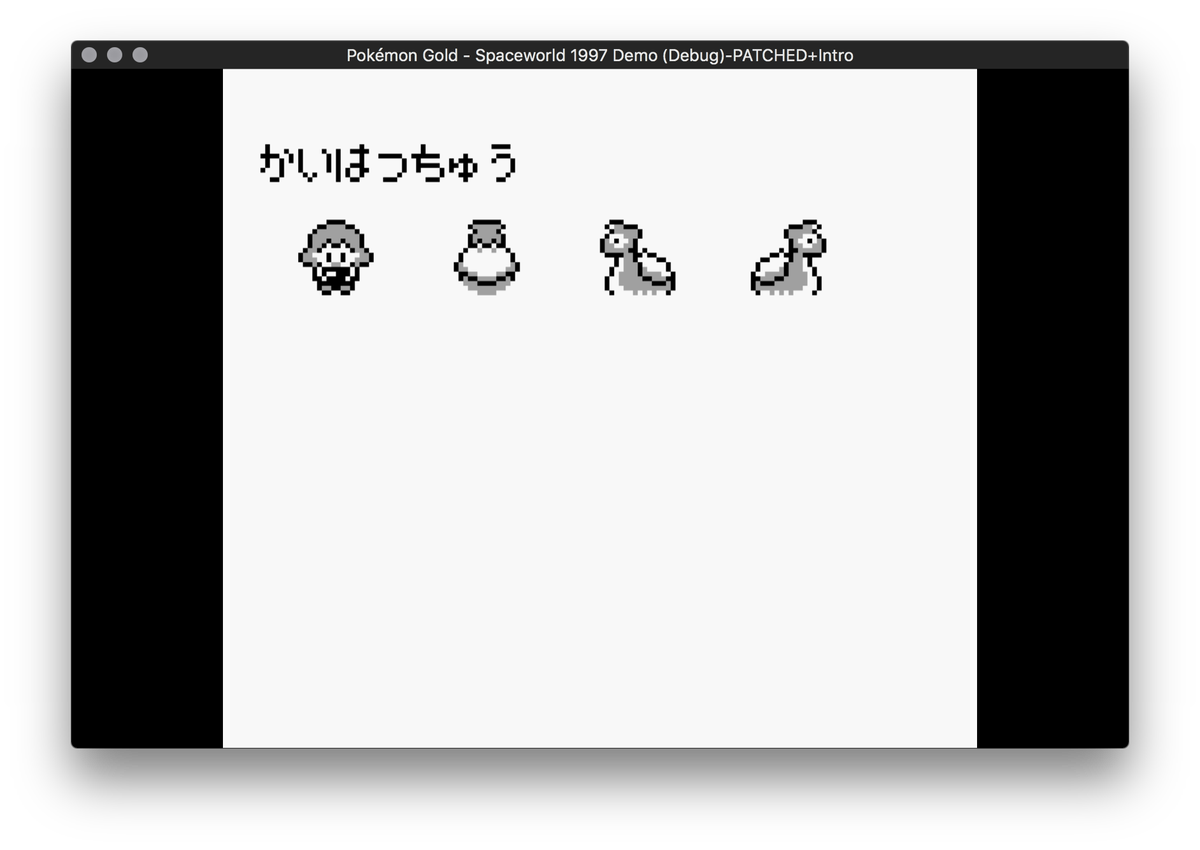 I couldn't figure out how to disable my new friend (it persists across doors etc) so I tried debug-teleporting. He came with me then got stuck in place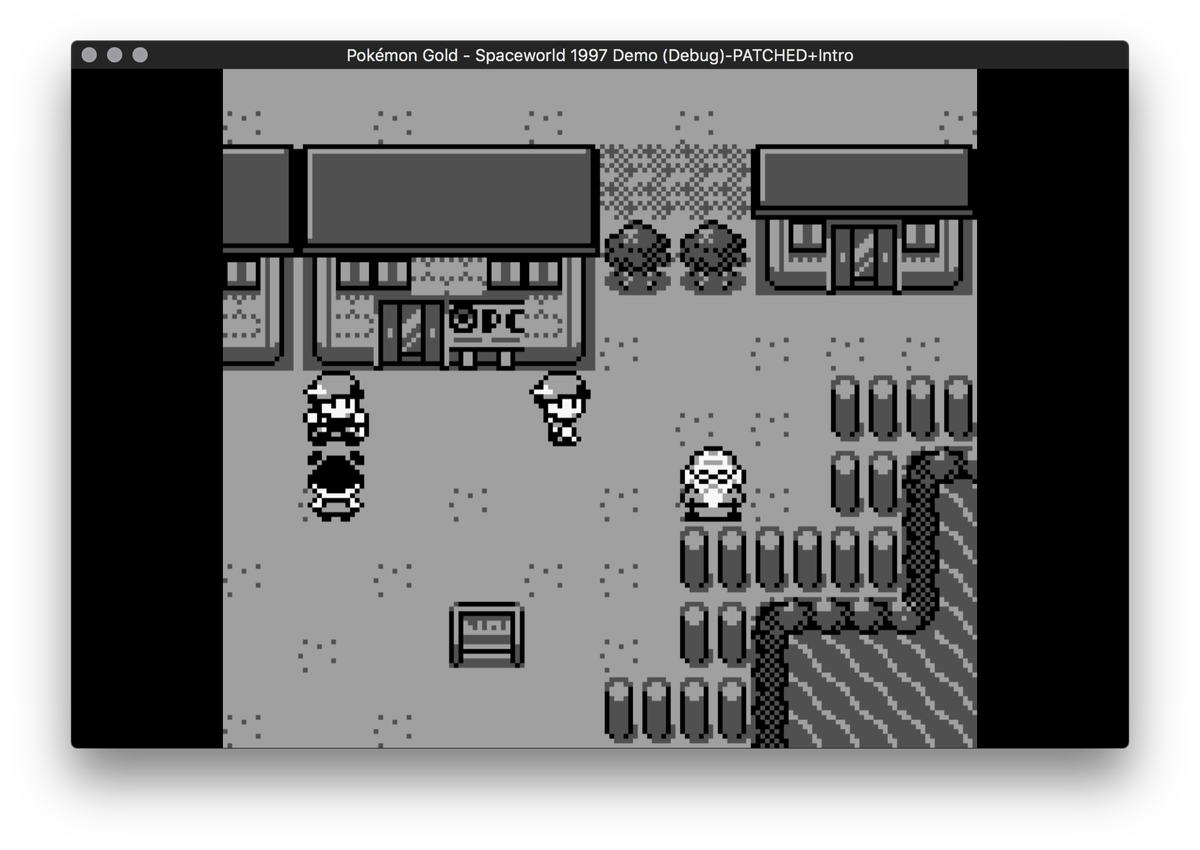 FIRST REAL SOFTLOCK
I went inside, came out, Sk8erboi was still there(?!), and abruptly everything went sideways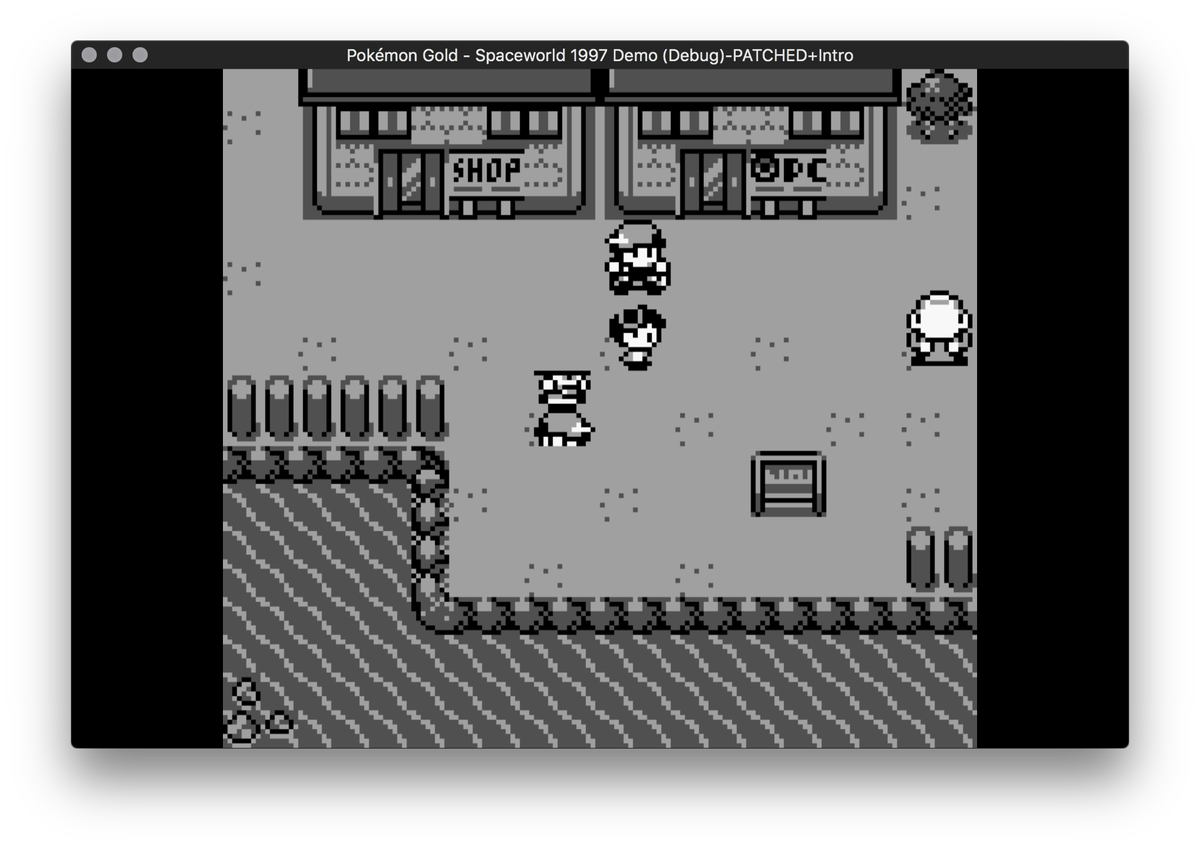 a cell phone display . This looks "intended" but is only accessible through debug.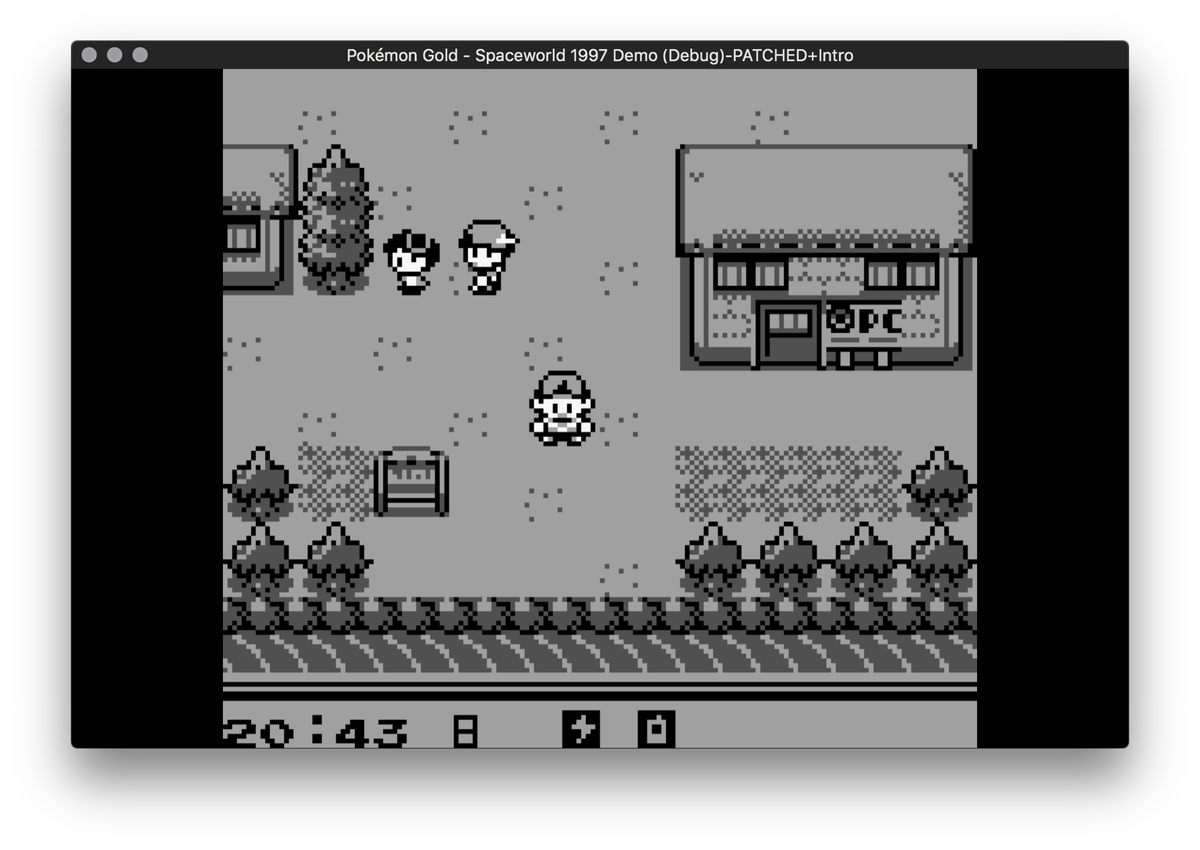 the actual PCs don't work but the PC menu is in debug. It apparently generates three random mons, I got this thing which is *not* a baby gastly, it's a baby girafarig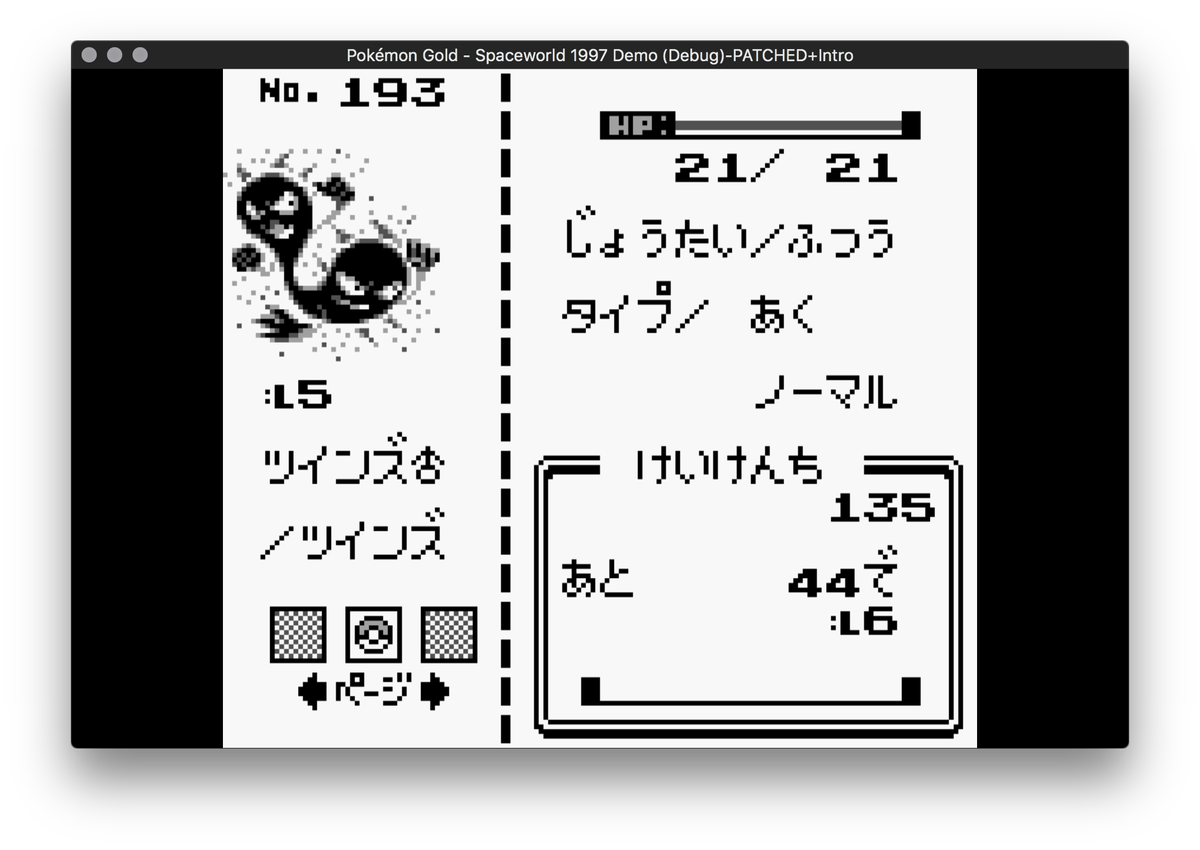 offended swan, curse as in the move but like it's a pokemon, Chansey's egg is looking for its own place, screm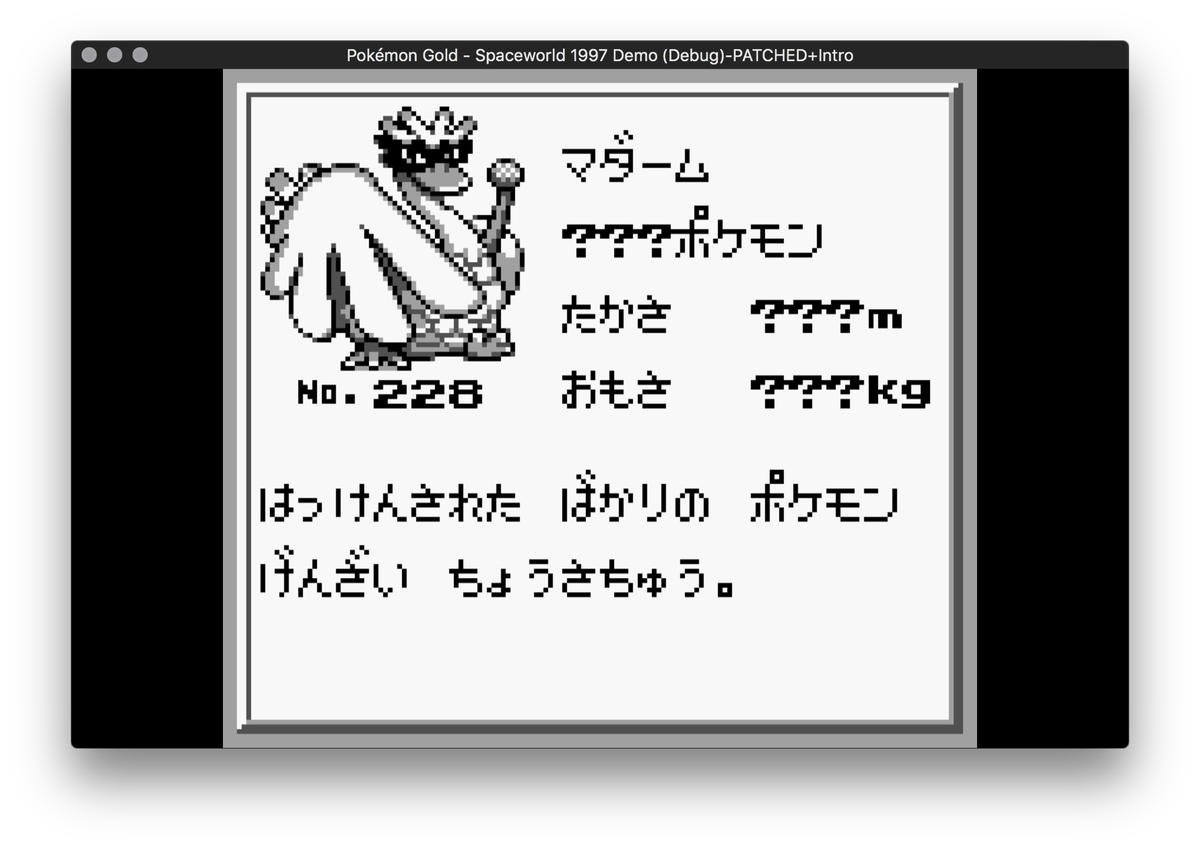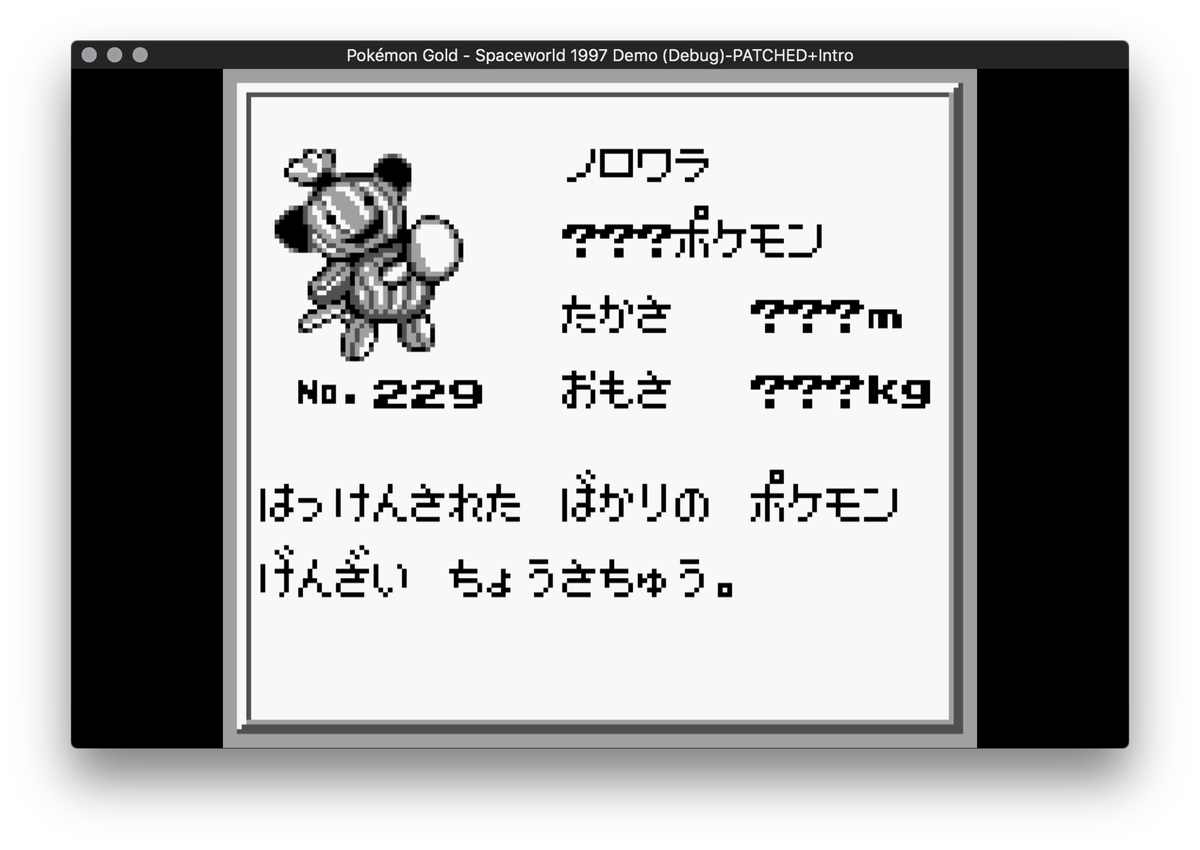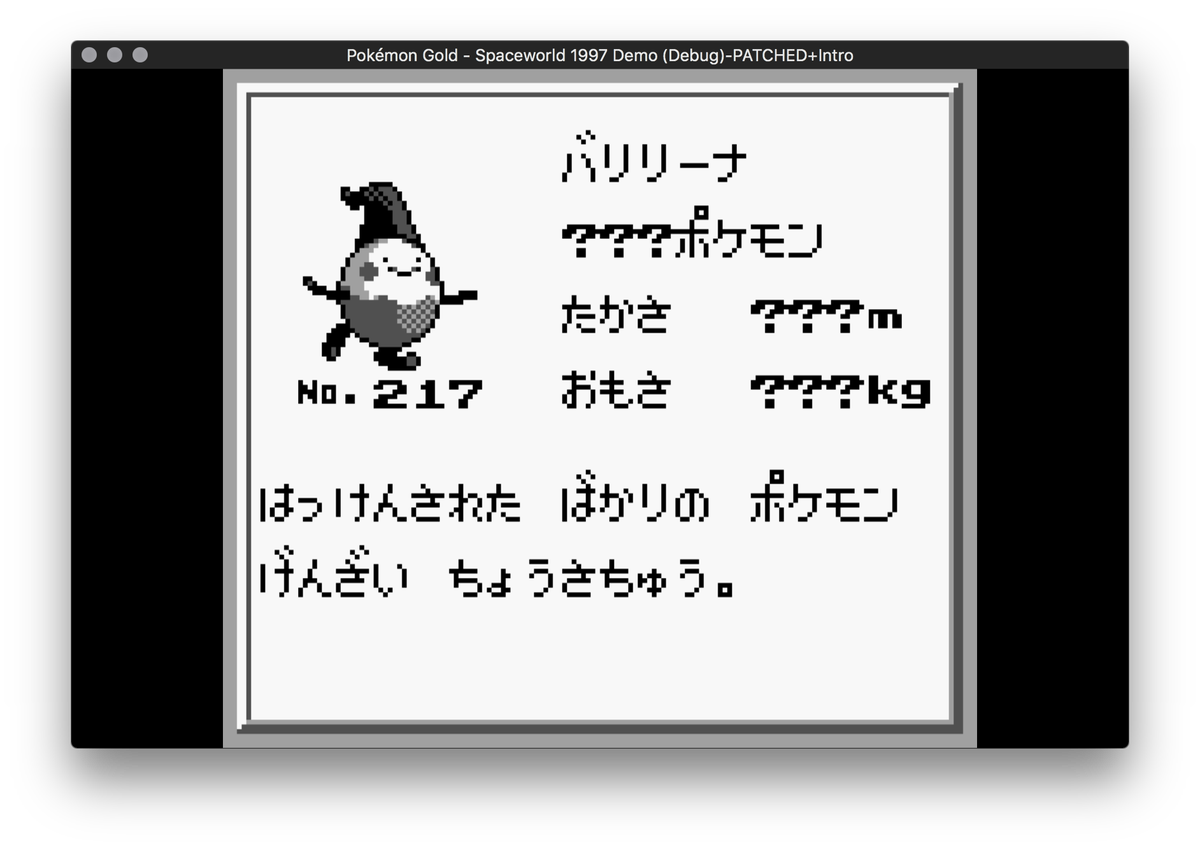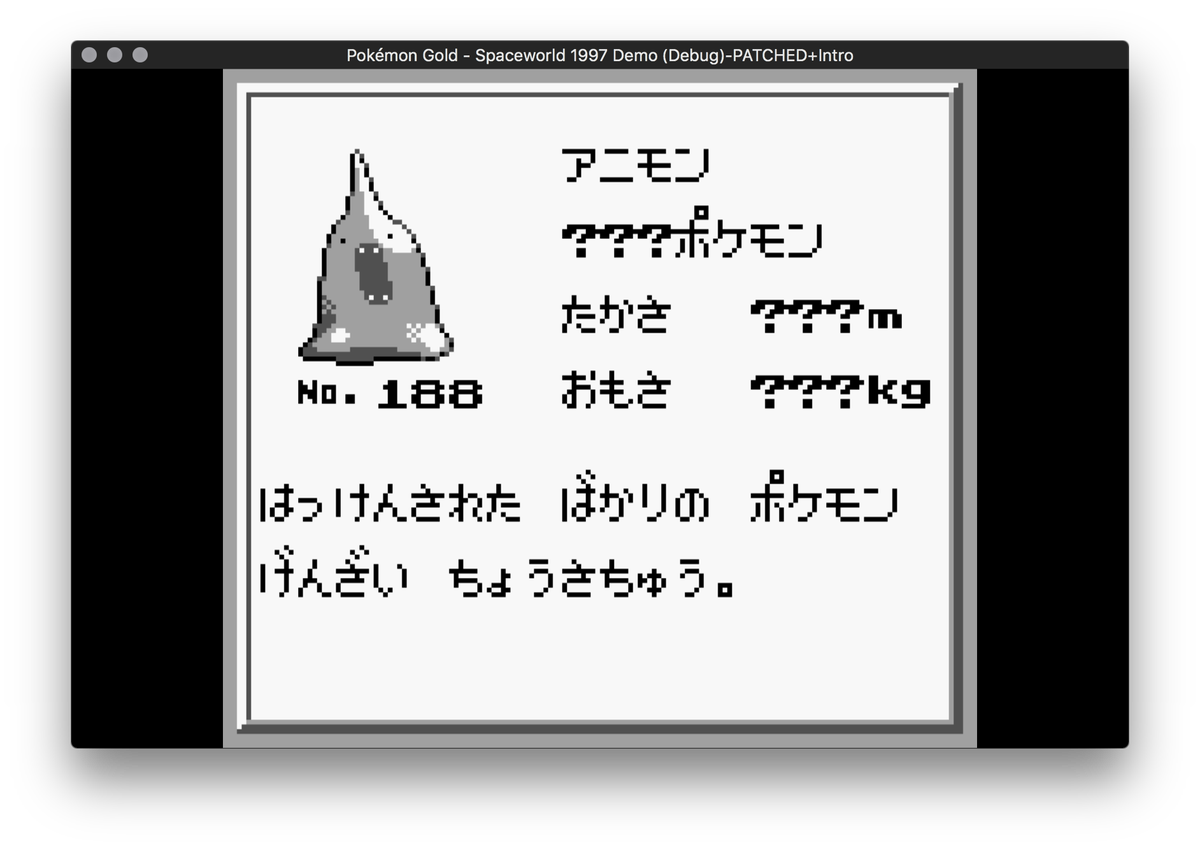 okay I *actually* need to stop it's ten at night
the debug menu has three minigames: the slots that are in final, a card game I don't understand at all (it looks pretty different from final), and the cut memory match which has some remnants in the final rom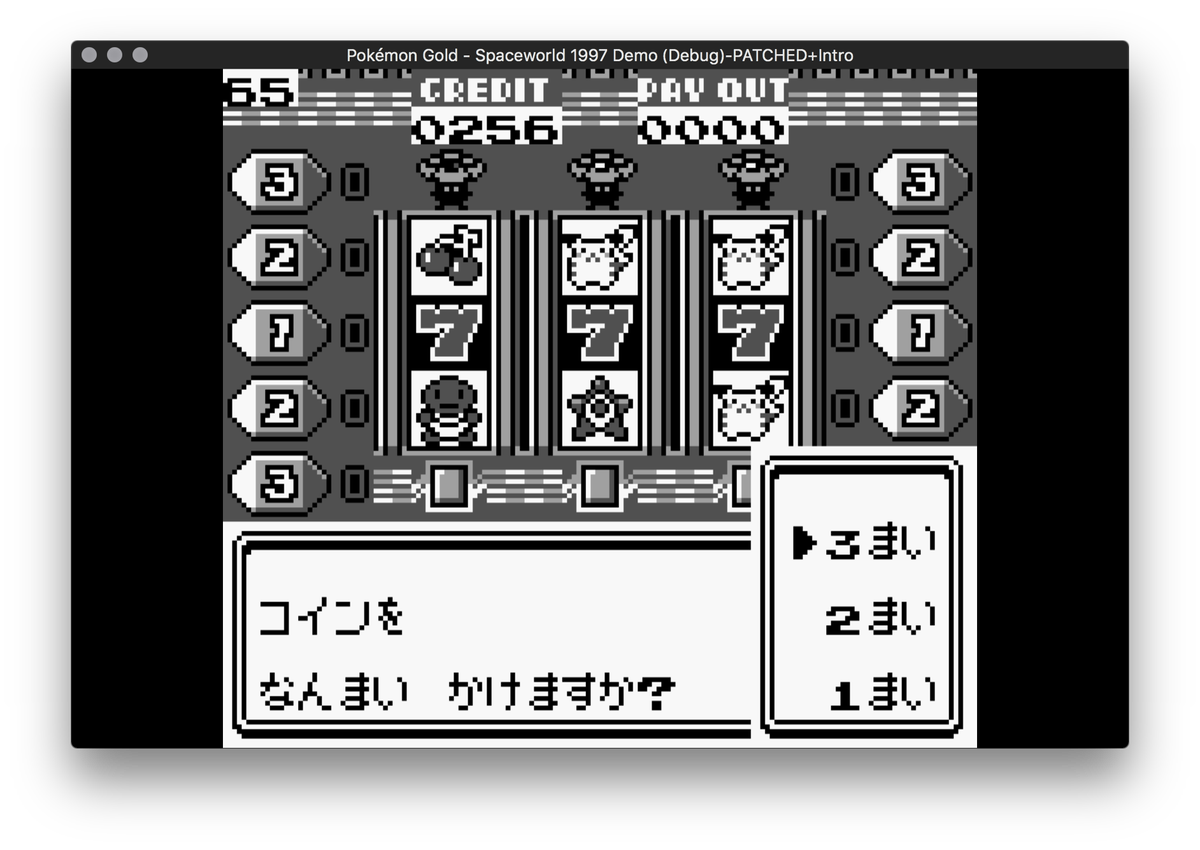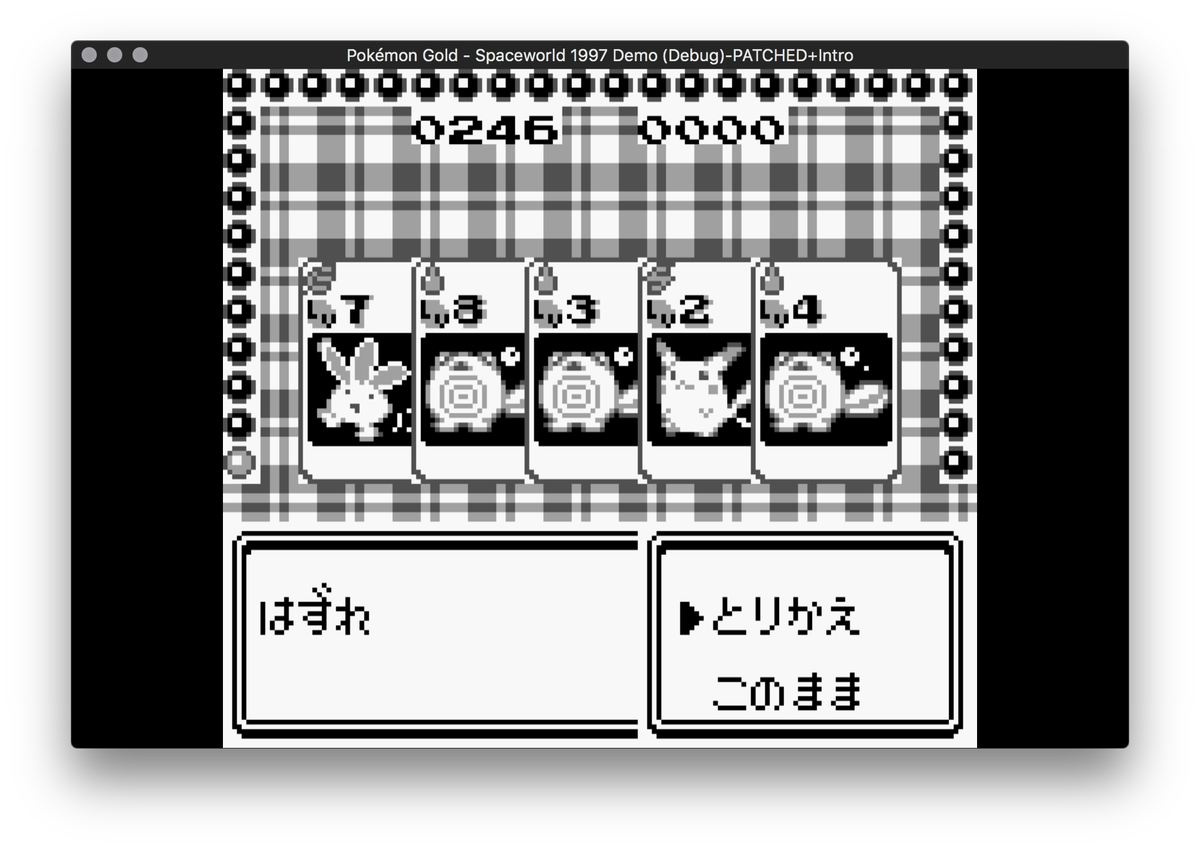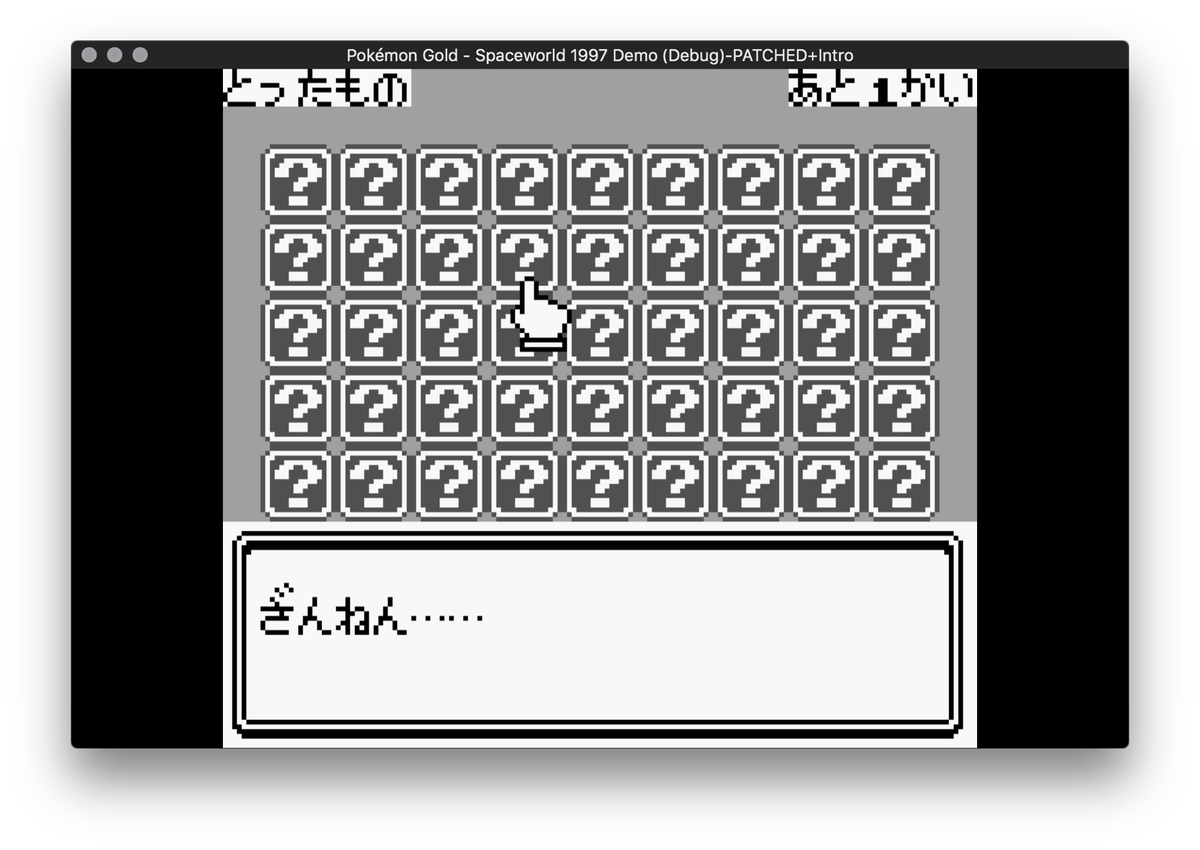 ah, here are all the memory match tiles apparently. I think the thing that looks like a watch is the pokegear, but idk what the encircled S is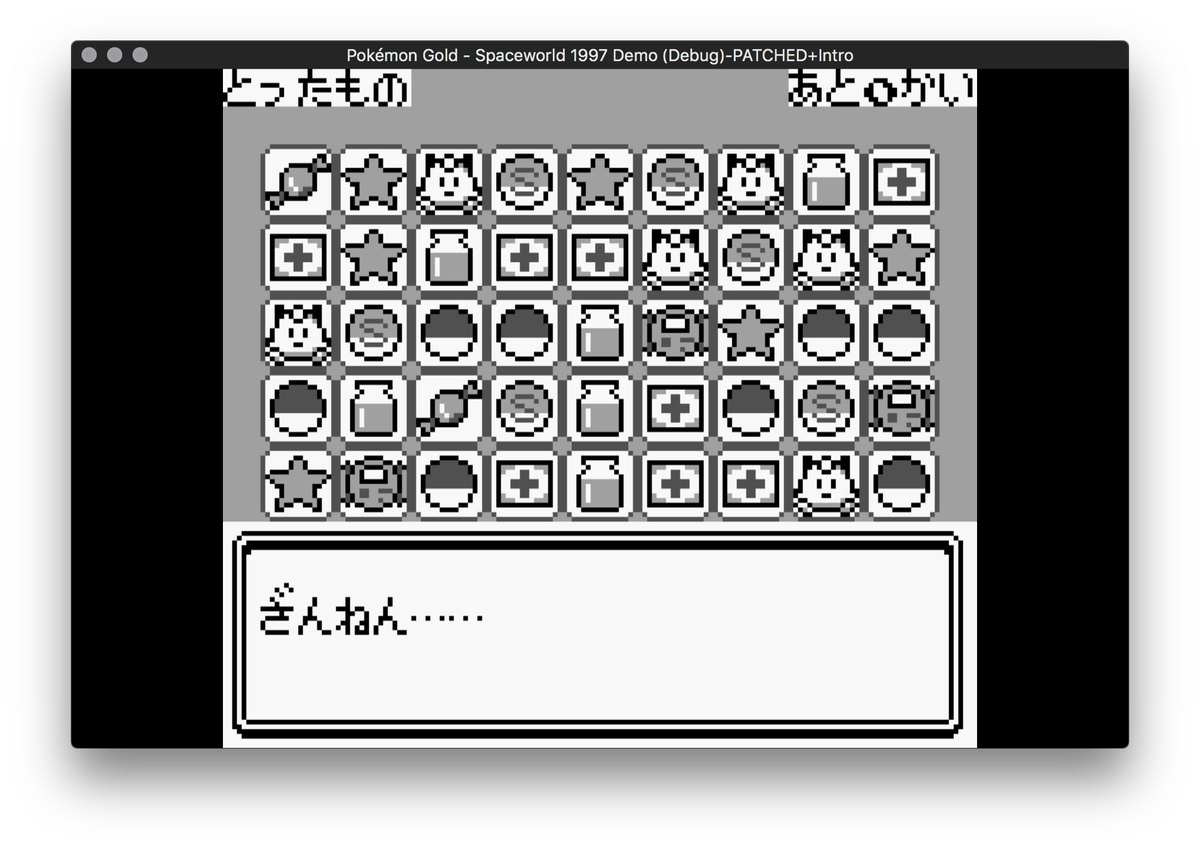 but wait! that's just the IN GAME debug menu's minigames! there's more!
this is a sliding block puzzle, but I can't make the slightest heads or tails of the atrocious visual fidelity (allegedly of a mon), probably why it was cut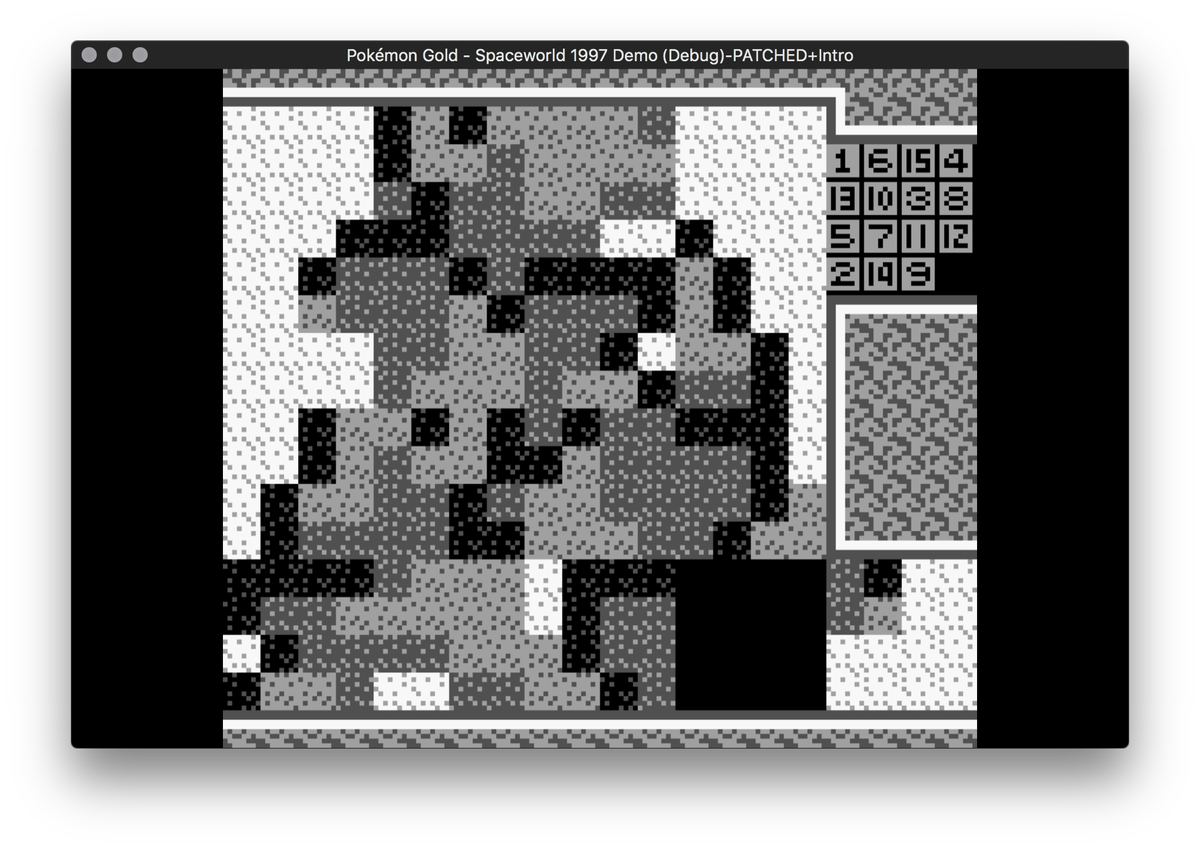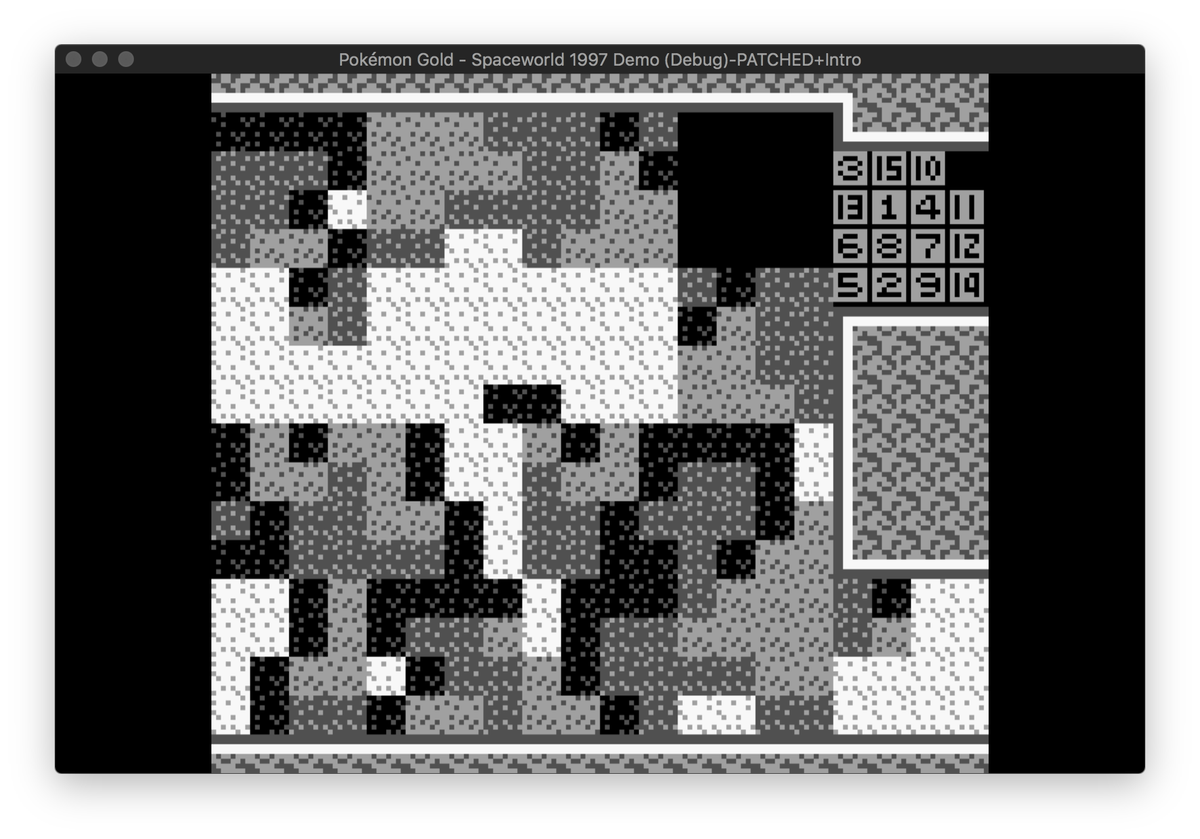 and here's picross. I have no idea how to play picross. (the little dude animates when you chisel a square)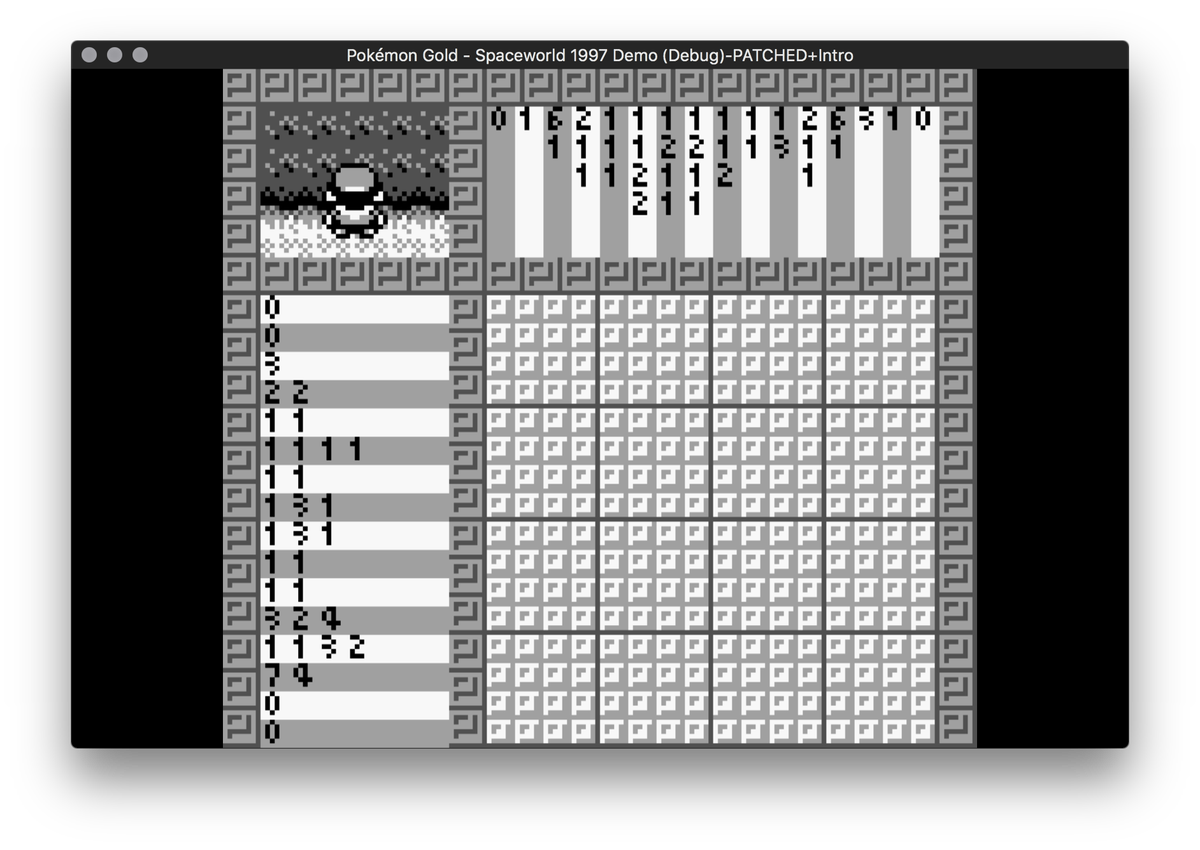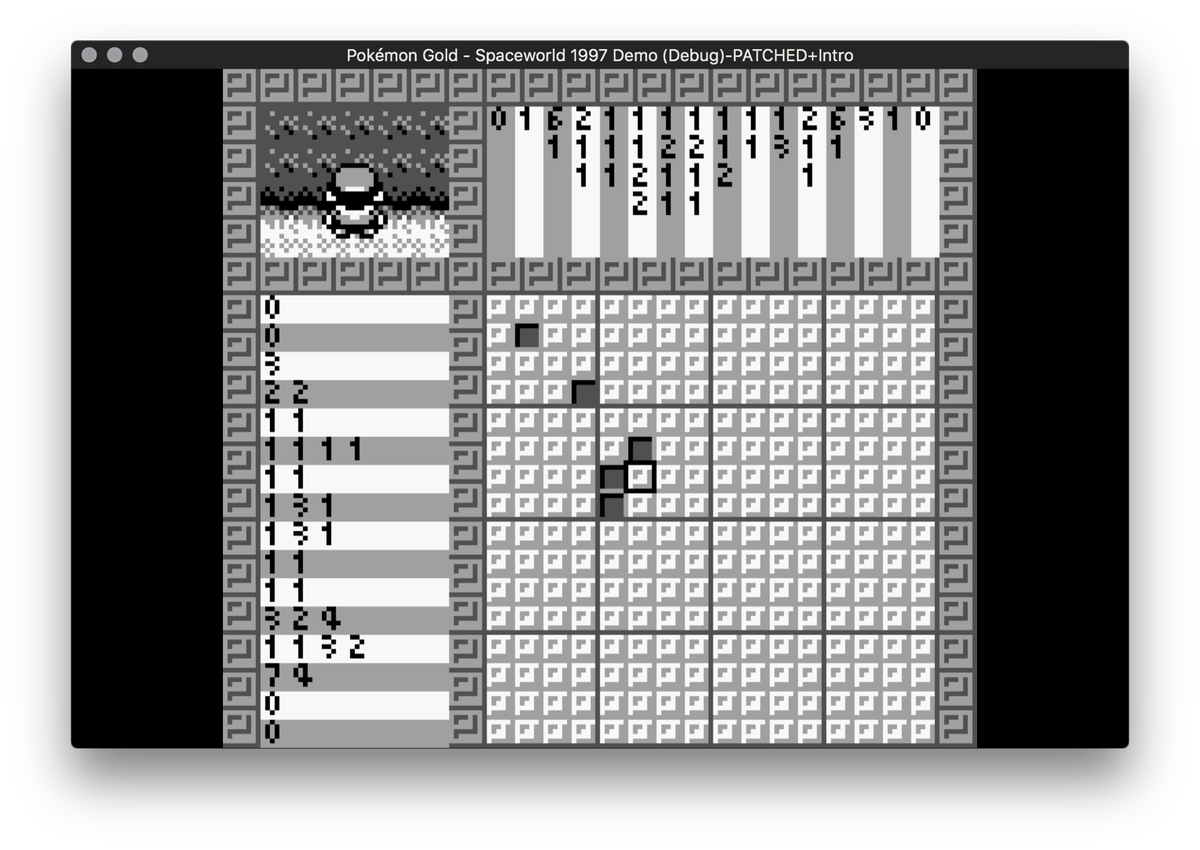 Figured out the battle tester menu and immediately deployed Egg. I've been sitting here for probably two minutes and its mostly silent cry is still going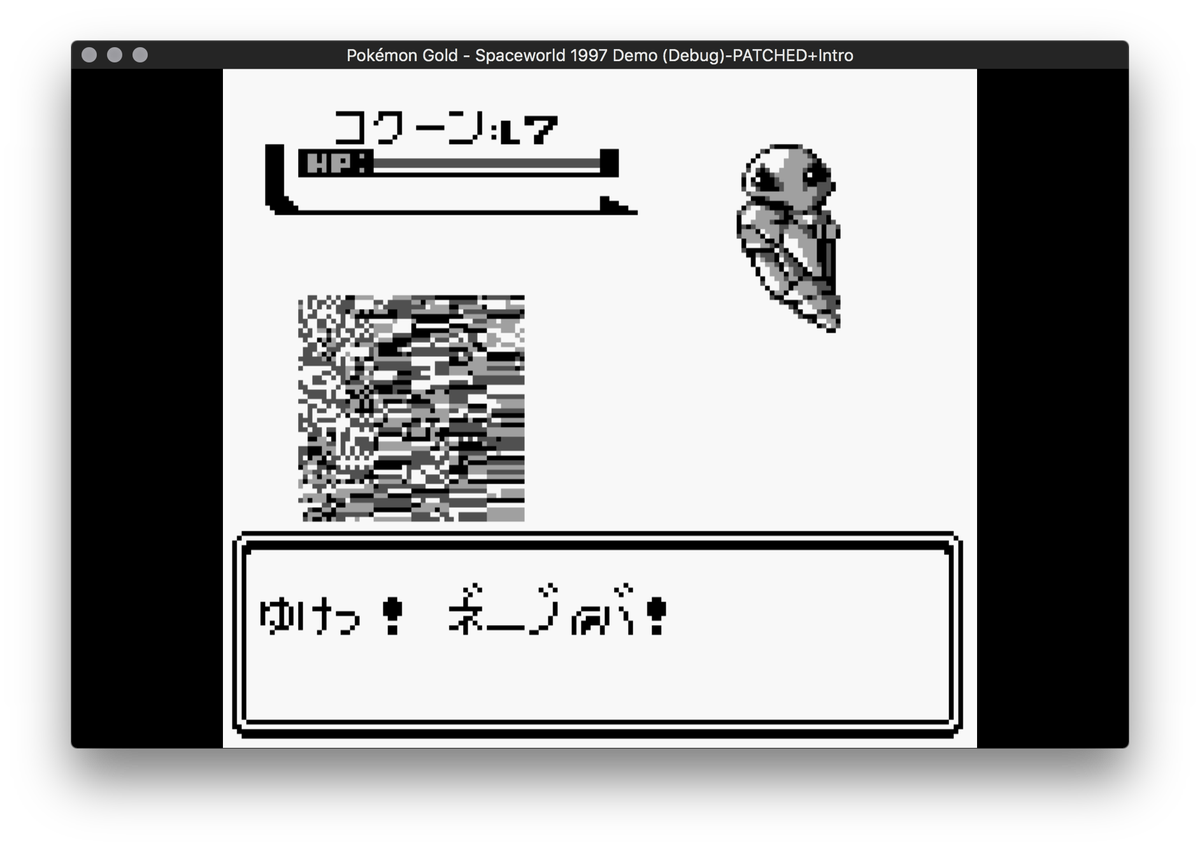 now the music is only playing one channel. Also, selecting fight with Egg raises some sort of error message and then it struggles
item bag in battle tester, obviously working as intended. running brought me back to the setup menu (and didn't fix the music)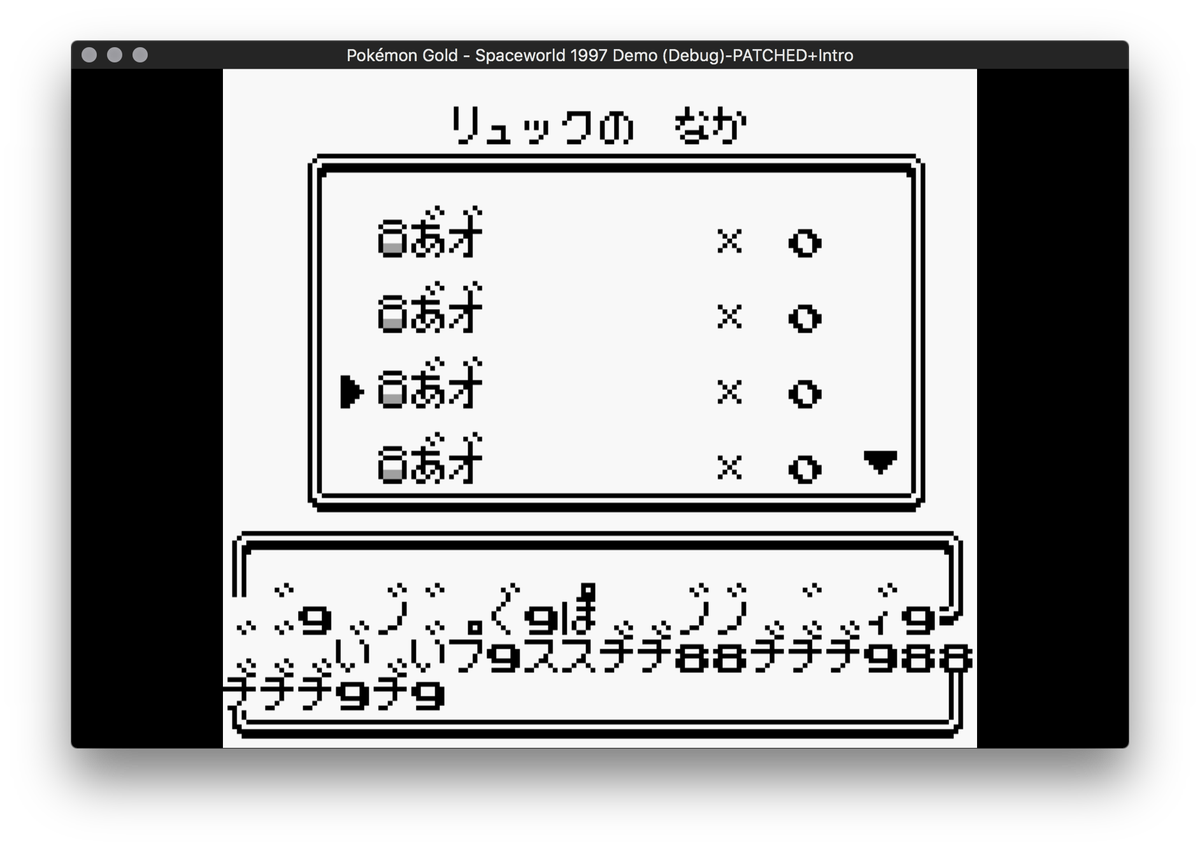 Okay, so yesterday I was confused why there were so many schools, and how only a few gyms were on the map. TURNS OUT the gyms are upstairs from the schools in some towns! idk who this generic sprite is, but she also has all girls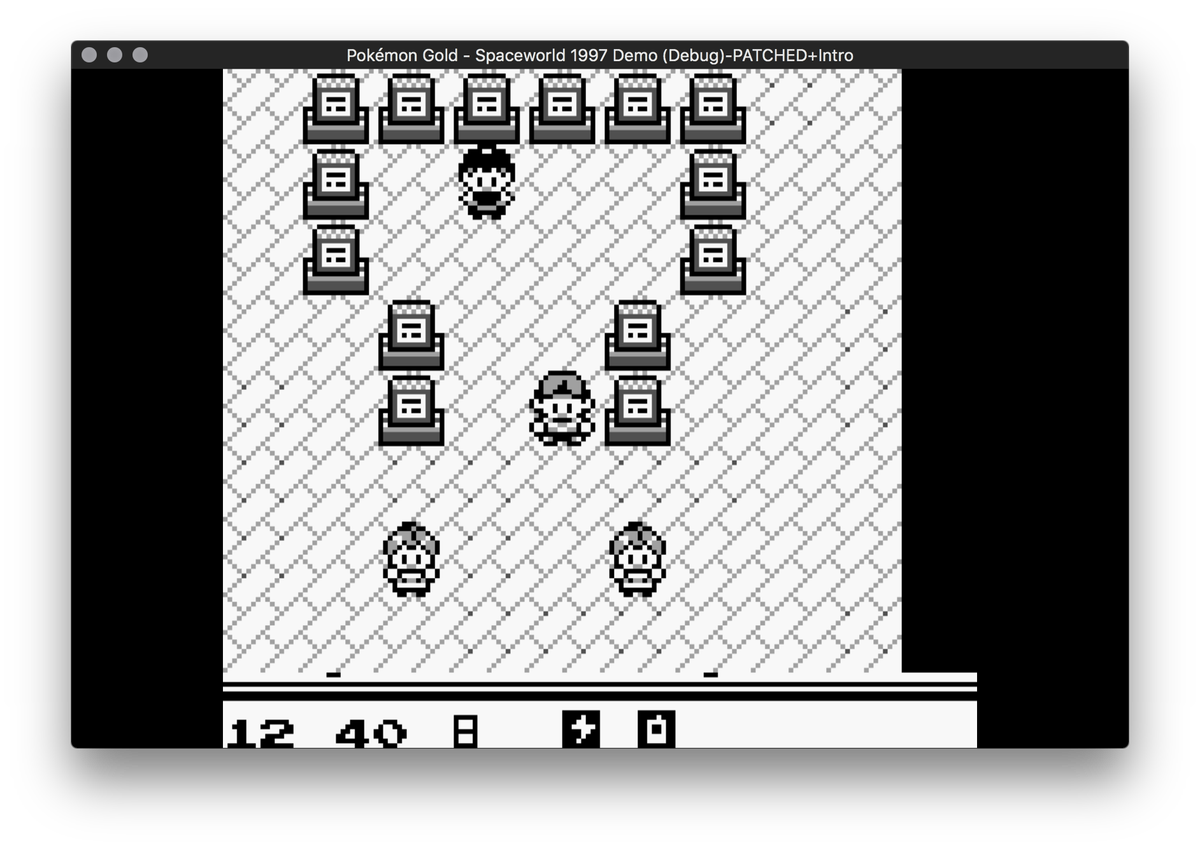 Wow, so it turns out the exit isn't implemented in some of these gyms, you have to debug warp out. Here's one that looks outdoors, also with a generic sprite leader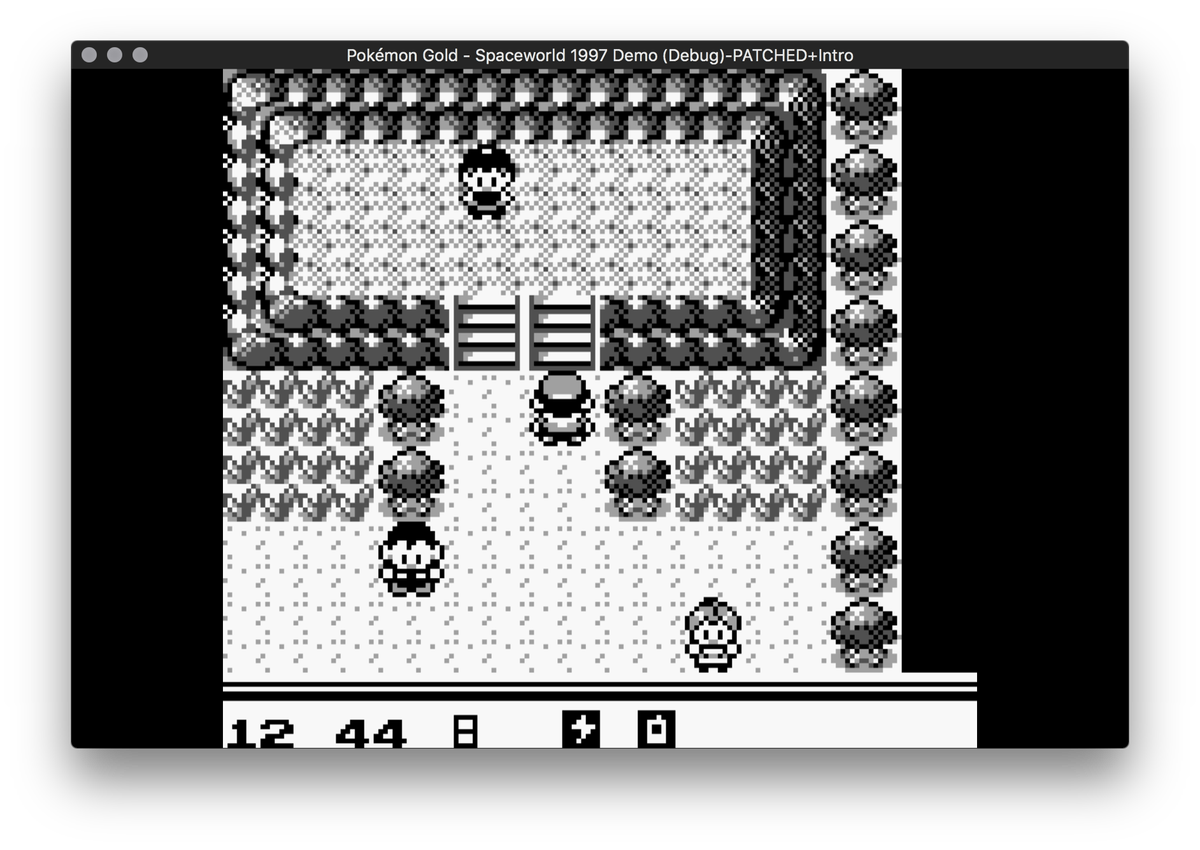 ah, found the invisible stairs in the next one at least; the desert town has ye olde puzzle gym, though I don't really get how it would work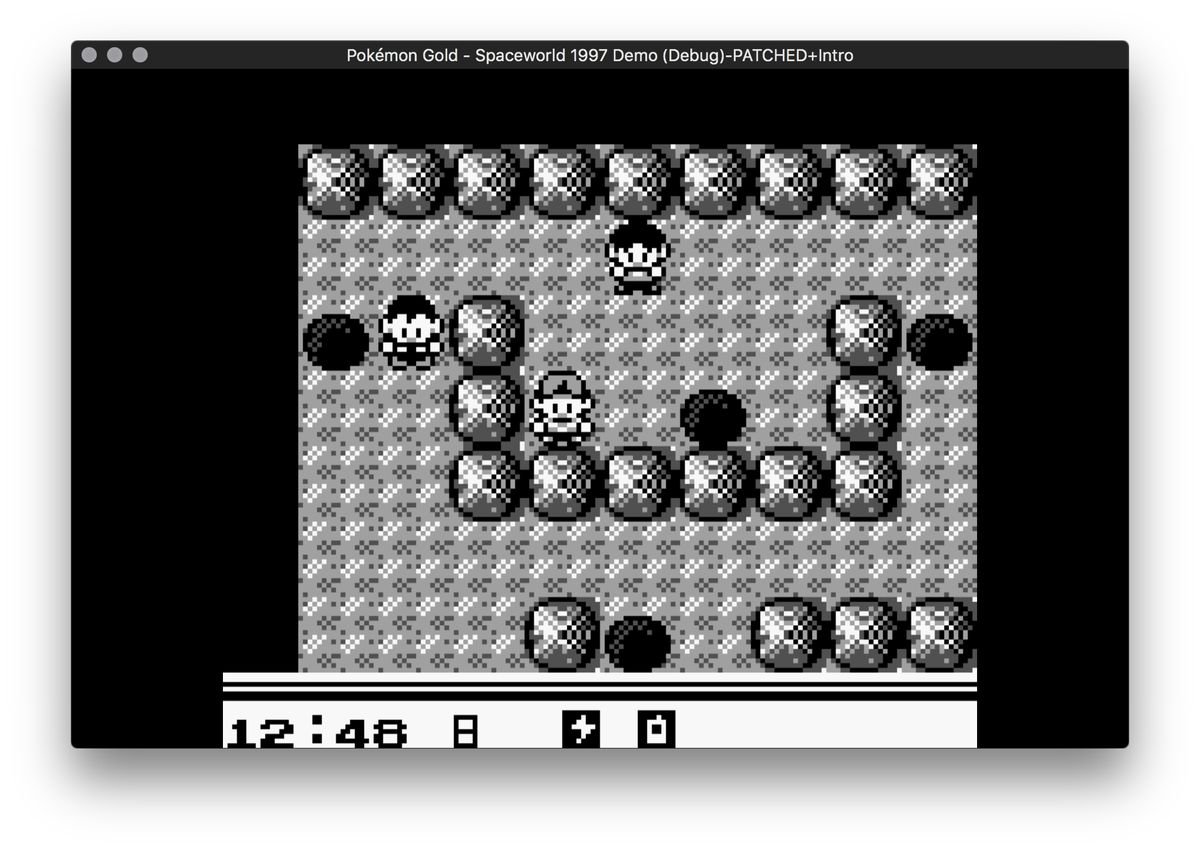 this one's pretty boring. And I guess only the first two gyms (way upthread) have implemented leader sprites.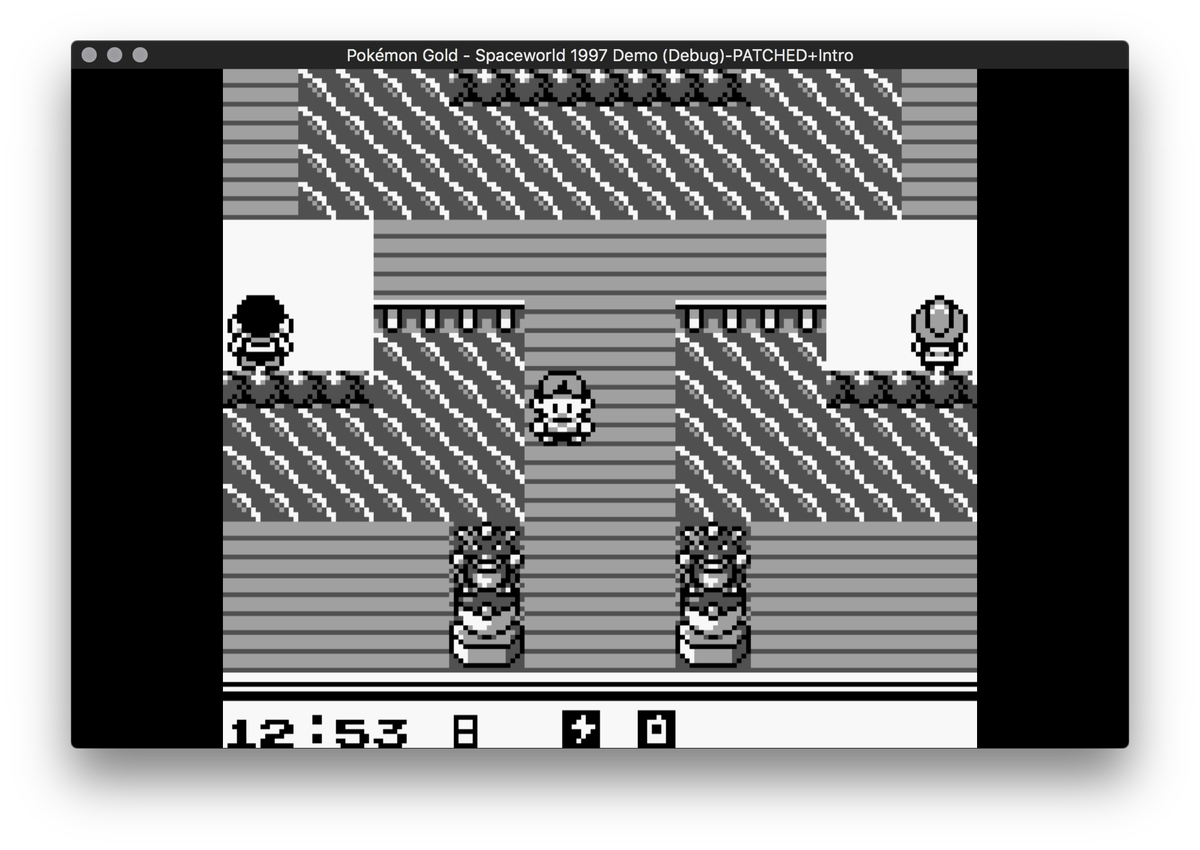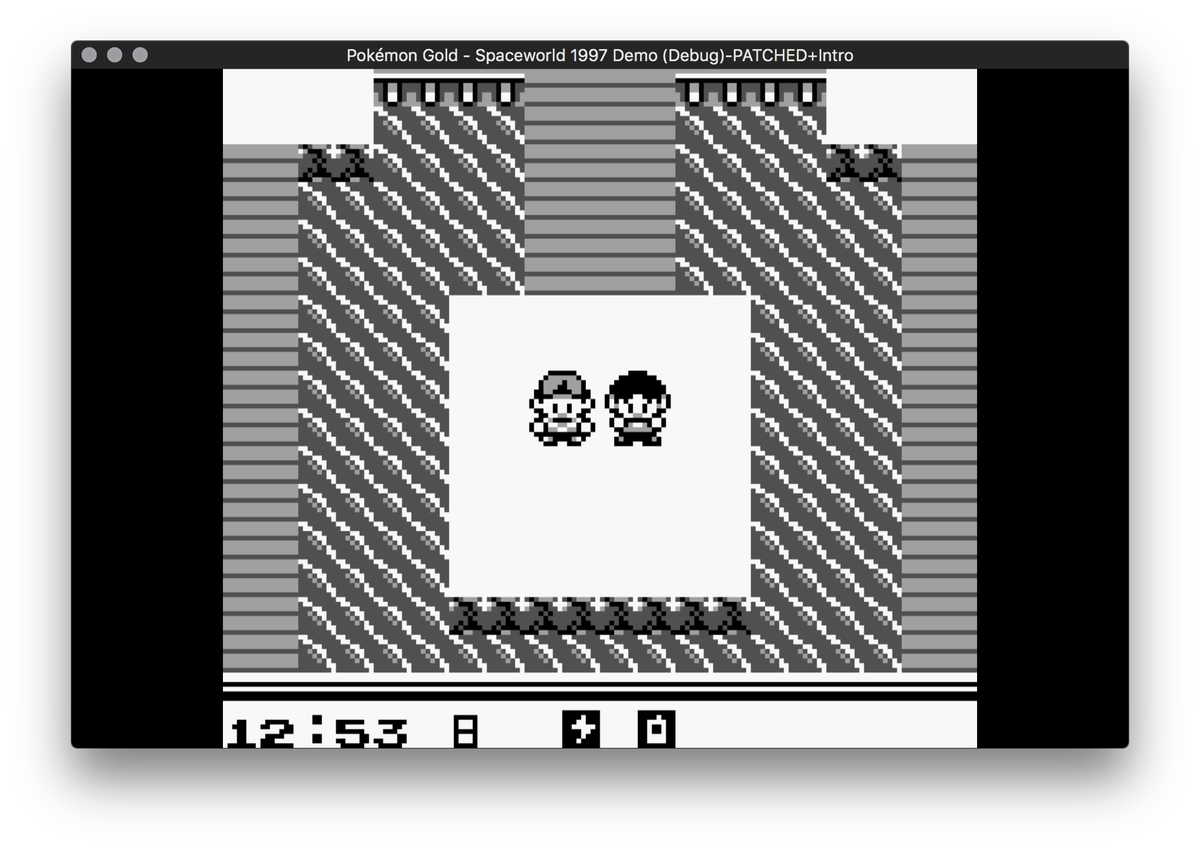 another very plain design slightly spiced up by the department store tileset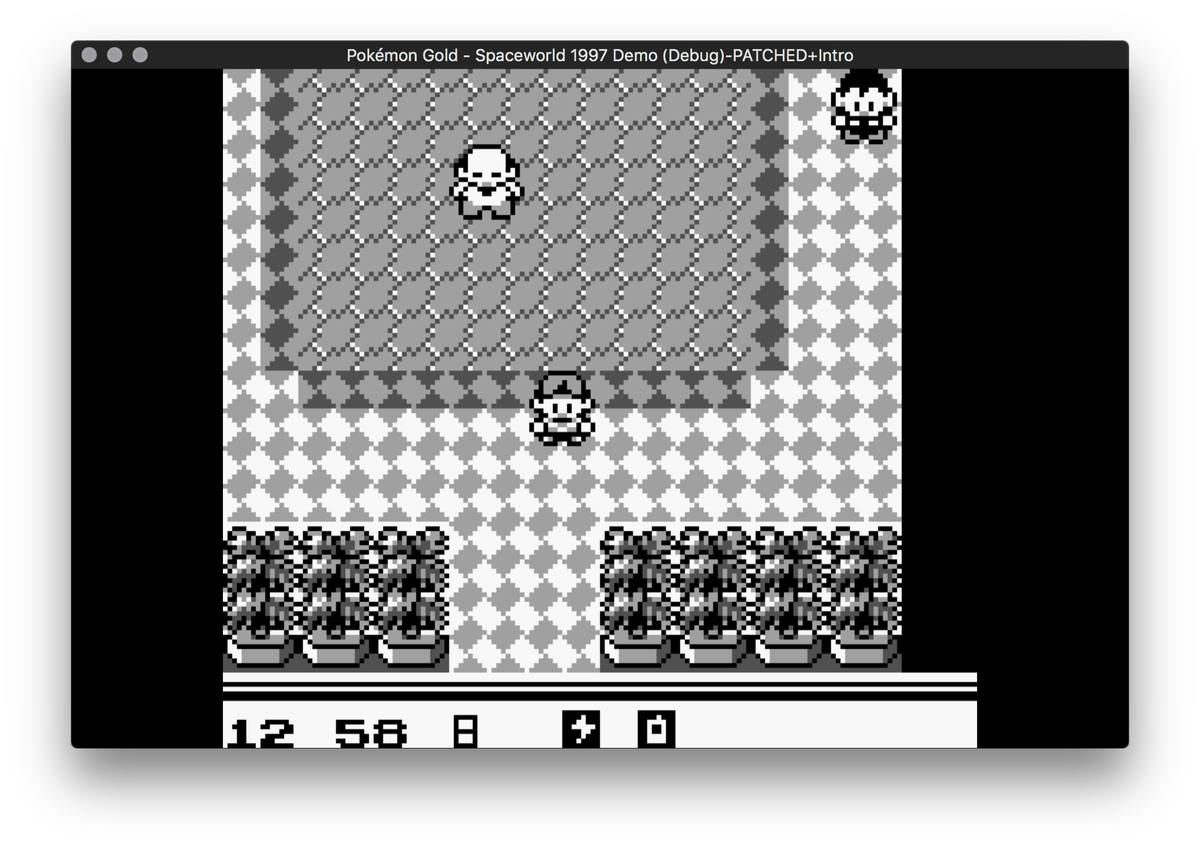 There's a copy of this one in Corrupted Kanto. I think that's all the gyms.
Just to be clear, when I call it Corrupted Kanto, it's not an invalid/glitch map. It's just that they clearly copy-pasted chunks of several Kanto maps into one area in a hurry and they don't really match up at all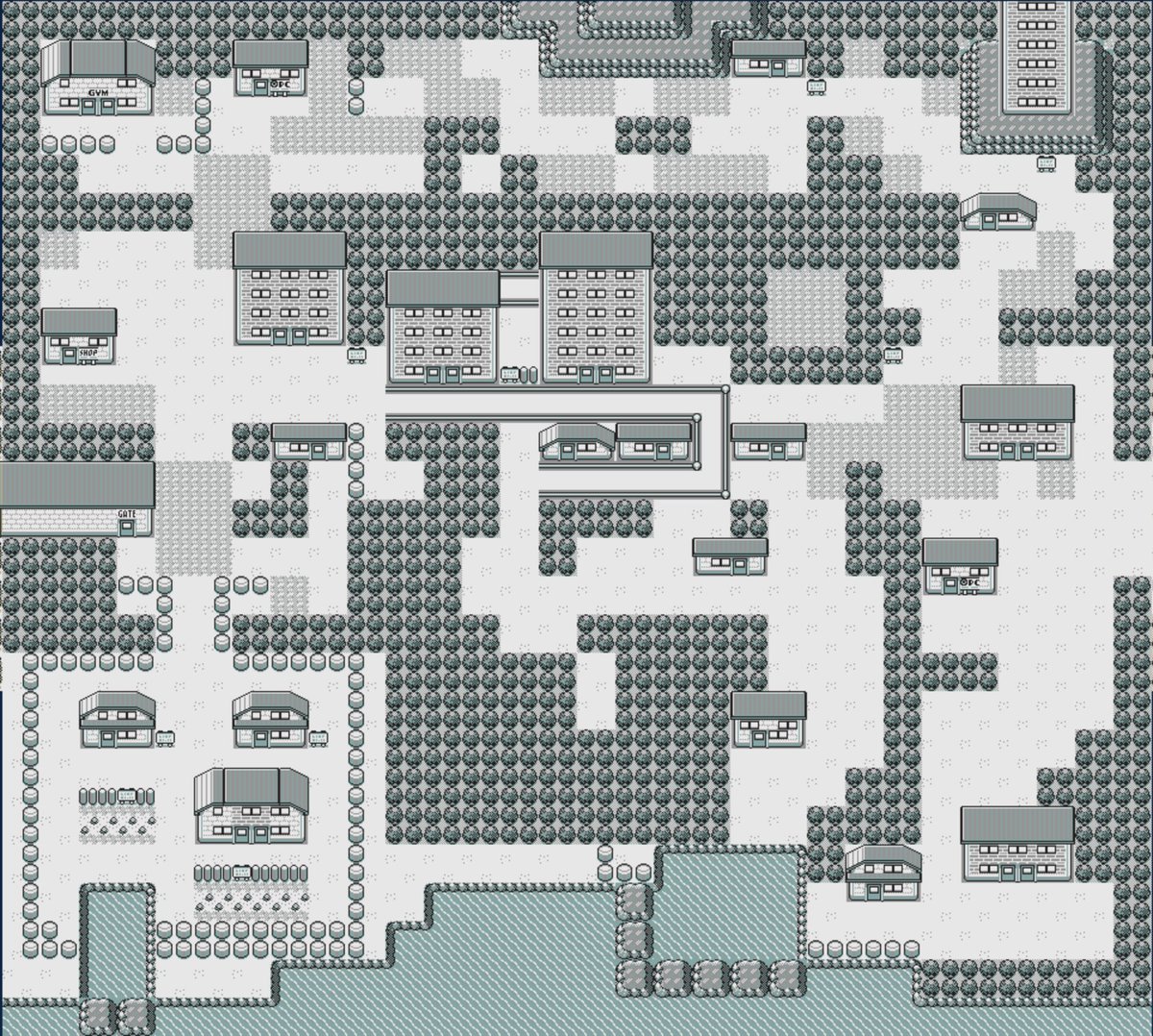 although, there is something wrong with the Kanto map in that there are places you can see the Nine Sea without clipping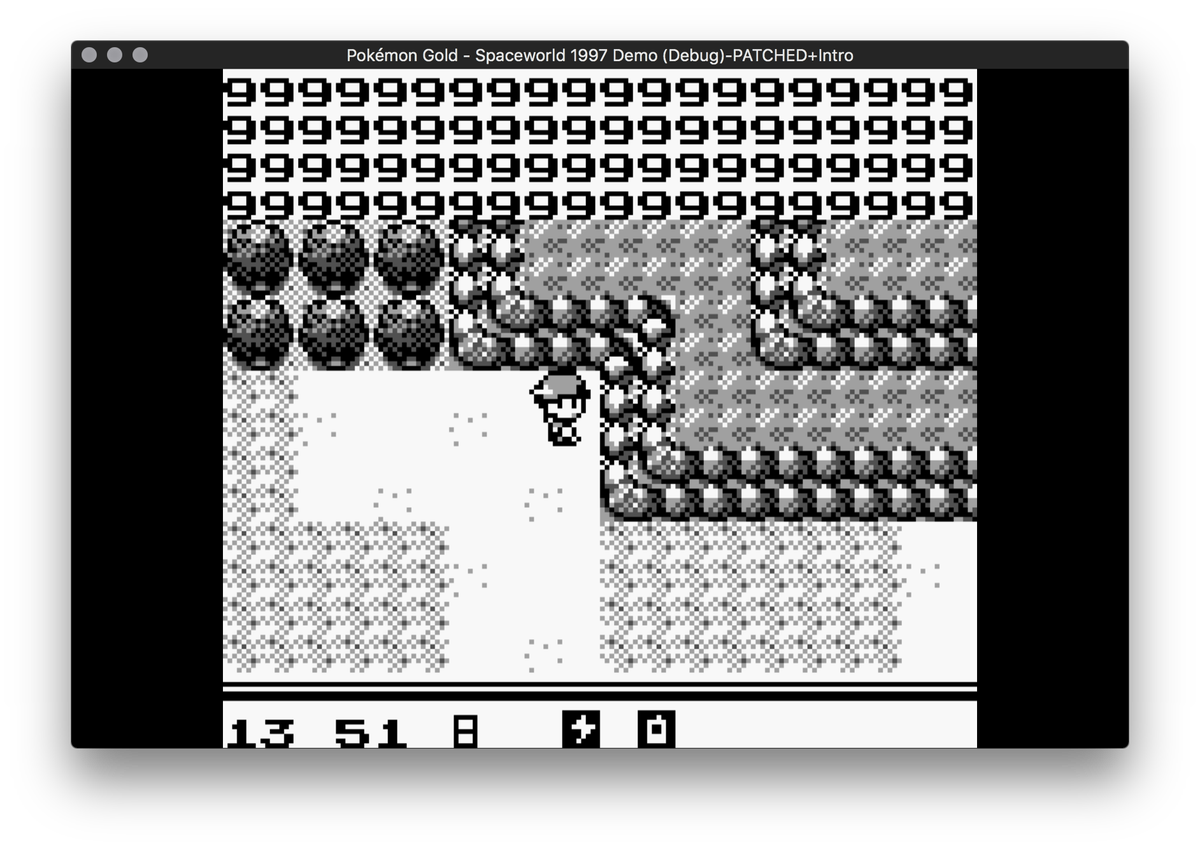 Everyone (including me) has their pet theory on the provenance of the roms, but please understand that actually establishing exactly who leaked them can only possibly result in getting them in legal trouble, so like, just accept the blessing
The evidence is overwhelming that it's real even if the chain of custody is basically "a spooky ghost" so 🤷‍♀️